Betsy + Maria
Read Their Love Story!
Greetings:
My name is Betsy, I found an ad on FB page posted by one of my clients. My story may not even applied to the qualifications but here it is. I am a massage therapist working for myself in the state of NJ and my partner is a NYP Detective based in Queens, NY. We met at Aguadilla International Airport in the island of PR over 7 yrs ago. After spending a very short time getting familiar with each other post our arrival in NYC, we departed separate ways. Years later "Sandy" the storm brought us together by destiny and fortune. I always felt the spirit of that woman was indeed my soul mate "Maria" However, since we had lost communication with each other I was on a path of living but not loved or in love, until the storm brought my a brilliant smile once again. The story gets more intense as we have lived what couples in 20 years have could possibly experience. Marias sister passed of breast cancer at 34 during our disconnected time. During our very own private dinning engagement night in June at a Brooklyn restaurant, Marias tel rang at midnight with the sad news that the son of her sister at 23 yrs old and recently married was killed in a terrible accident while driving a Fed Ex truck for work. In Dec 2013 I lost a dear and wonderful client to cancer. January came and I lost my best friend and martial artist partner to a sudden and misdiagnosed disease at 38 yrs old leaving 3 children behind. My friend was supposed to cater our wedding and with her passing that was just a painful thought of the past. On Feb 14th Maria and I decided to united in marriage in NYC in the midst of this new hurricane and at that point the only celebration was to go from city hall NYC to JCMC in NJ to see my mother which was very sick in the hospital room. On March 7th, 2014 my mother passed away, leaving a broken hearted daughter and a husband (my father) which is partially blind to my care. We never had a wedding celebration, not even a dinner based on all these unfortunate series of events. If we have a chance on this I like to add our names to the contestants list.
Thank you and namaste.
Betsy and Maria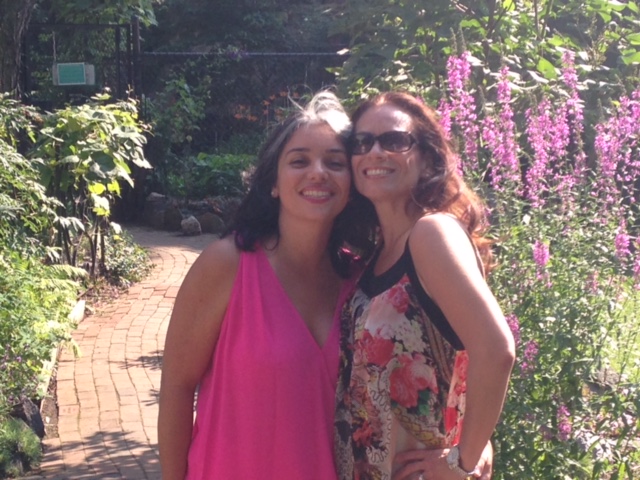 View All Giveaway Entrants:
Find Out More About The Wedding and Honeymoon Giveaway Sponsors:
Click on a Sponsor's Logo for More Information
EnGAYged Weddings' Social Media: