Steven Rosen Photography
Specialist in Same-Sex Weddings
New York Metropolitan Area, Brooklyn, Queens, Manhattan, Bronx, Staten Island, Long Island, Westchester, Rockland County, Orange County & Fire Island
Steven Rosen Photography is based in New York City.
Awards and Publications:
Winner 2014 Rangefinder Wedding Photography contest.
First Place winner 2013 Top Knots contest for best wedding photography of the year, getting ready division. First image of a same sex couple to ever win this award.
Winner 2013 Faces contest for best portrait photography of the year, children's portrait division.
As seen on CNN, Photo District News, Rangefinder, The New York Times, Newsday, New York Daily News, Shutterbug Magazine, Wedding Pride Magazine, NYC Pride Guide, and Time Out New York.
About Steven:
There used to be a certain irony to being a gay wedding photographer.
While I am always honored to be a part of my clients' wedding day, the fact that, until recently, I myself couldn't legally marry was not lost on me. But witnessing so many beautiful weddings made me determined to work with same-sex couples and towards marriage equality.
For years, before marriage was a possibility, I turned my lens toward same-sex couples, creating as many portraits of loving relationships as I could. In the six months after the law passed in New York, I shot 17 same-sex weddings and they continue to be a large part of my business. Our community is filled with so many glorious stories of love and commitment that need telling, and I love helping my clients tell them.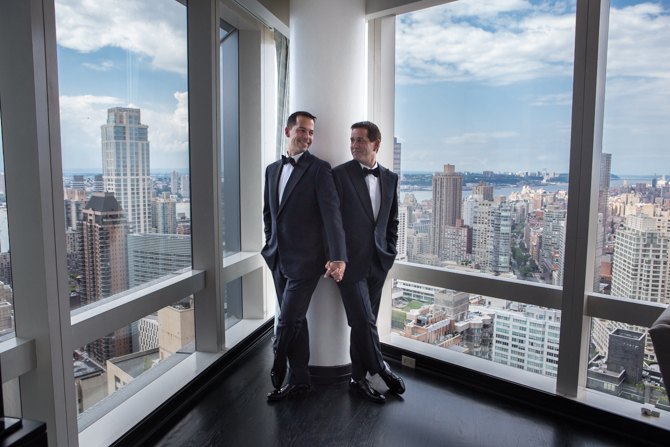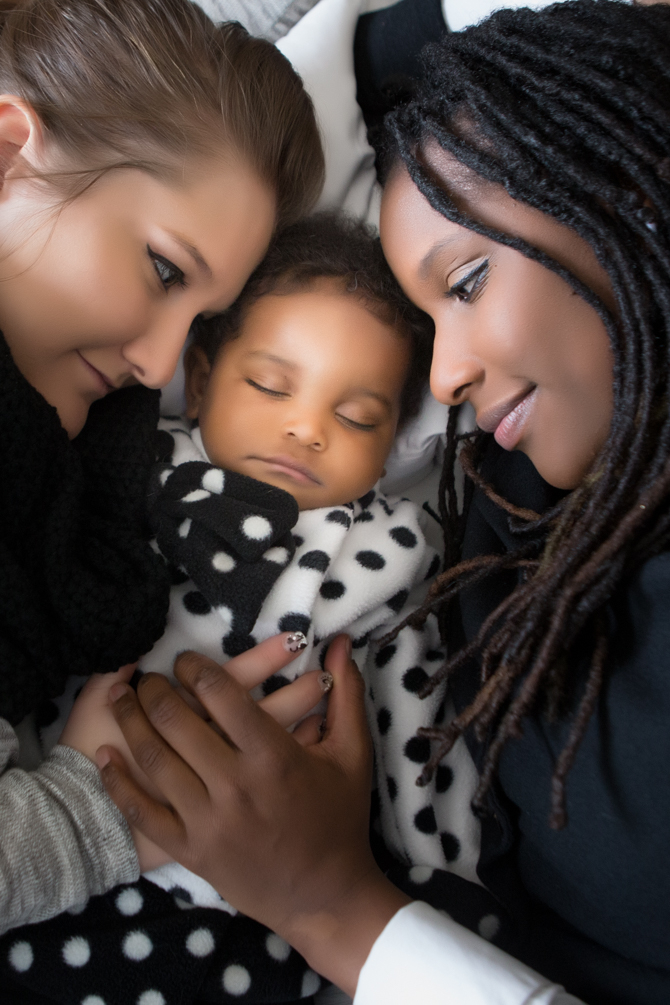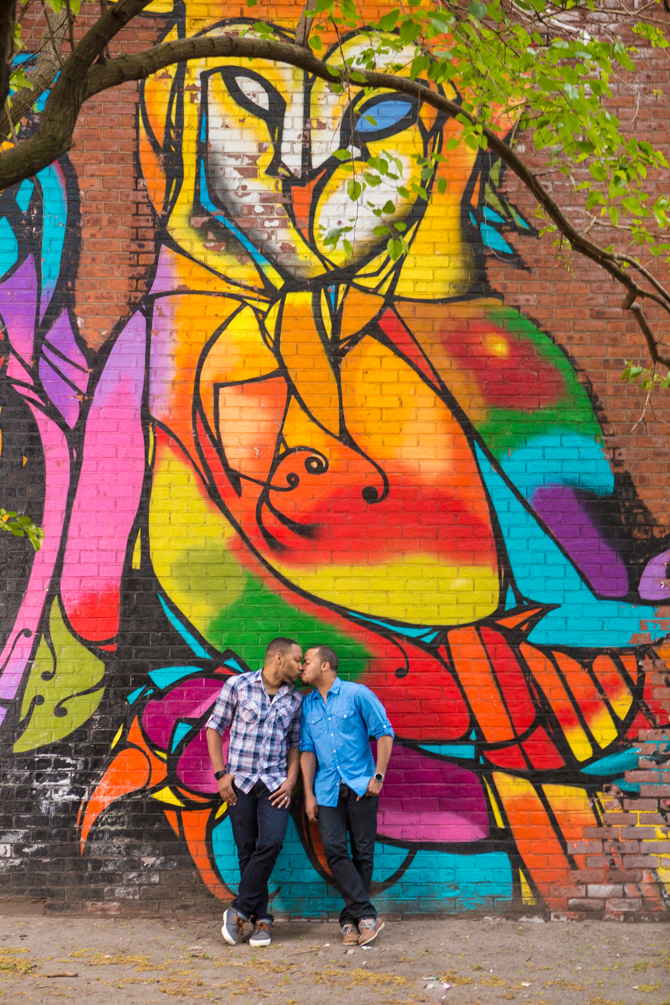 Style:
Moments to remember:
Most wedding day images are candids. In addition to the first kiss, the ring exchange, the first dance, or the cake cutting, there are moments that would otherwise go unnoticed. A tear on a parent's cheek. A toddler trying out dance moves. Your grandmother doing the chicken dance. Every photographer has their own approach to getting these images. Some work around the edges and shoot guests with a telephoto. Some tell guests where to go and what to do. I take the middle ground. I'm friendly with people so they become comfortable around me. And that comfort allows me to get authentic images without having to guide your guests or hide from them.
Beautiful portraiture:
I'm an experienced wedding photographer, but I started my photographic career as a portraitist. I've worked with hundreds of subjects and created thousands of portraits -- under just about every lighting condition imaginable. Every wedding location is special, but not all of them have the most flattering light. So when creating portraits of my couples, the skills I've developed for taking advantage of available light on the fly come in very handy. If you want portraits that are beautifully lit and composed, I'm your guy.
There is an art to posing same-sex couples and it differs from straight couples.Traditionally with straight couples, the bride is the center of attention. But when there are no brides, or there are two brides, the dynamic shifts. As a gay man, I understand how LGBT couples fit together. When looking at my work, you can tell the newlyweds are in love. If you want images that show your love, your passion, and your connection, consider me.
Albums and Prints:
It's fun to post photos on Facebook, but technology moves on and future generations won't be checking your Facebook page. Similarly, though I provide you with your images on disc, in ten or twenty years, those discs will have gone the way of the 8-track tape. (Remember zip-drives and floppy disks?) Your memories are too important to leave to something as fast-moving and ephemeral as technology.
Albums and prints are the only proven way to keep your images for generations. If you invest in a photographer, then you should also invest in an album or some prints, and I include a generous credit towards those items in my packages.
Perhaps because I was a book designer for many years, I'm obsessive about my album designs. No outsourcing here. Each album is designed by me because I was the one at the wedding and I know how best to tell the story. You can see some album samples under the wedding section of my website.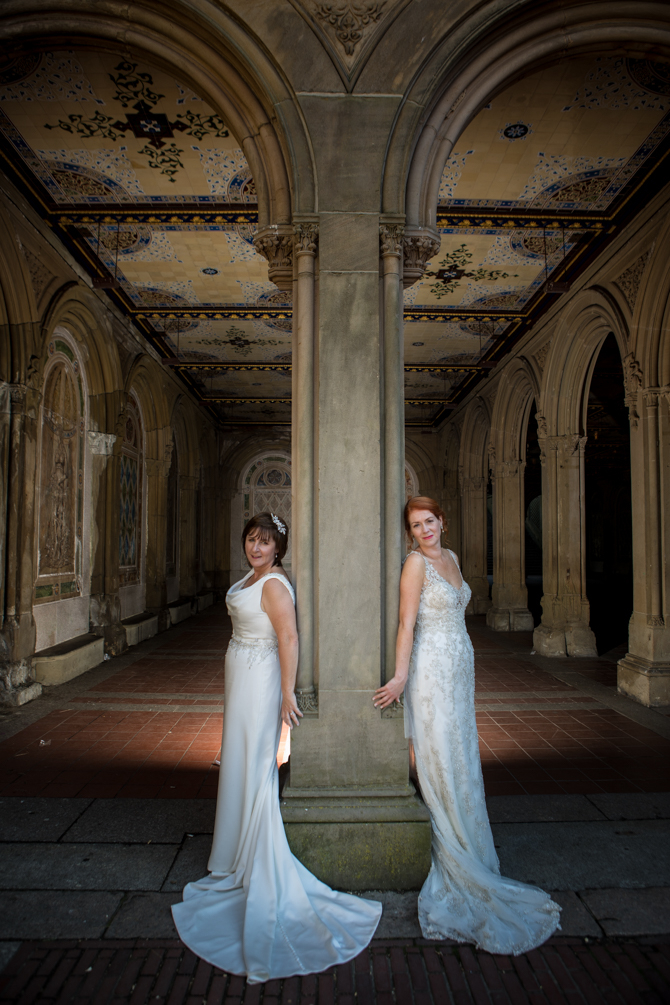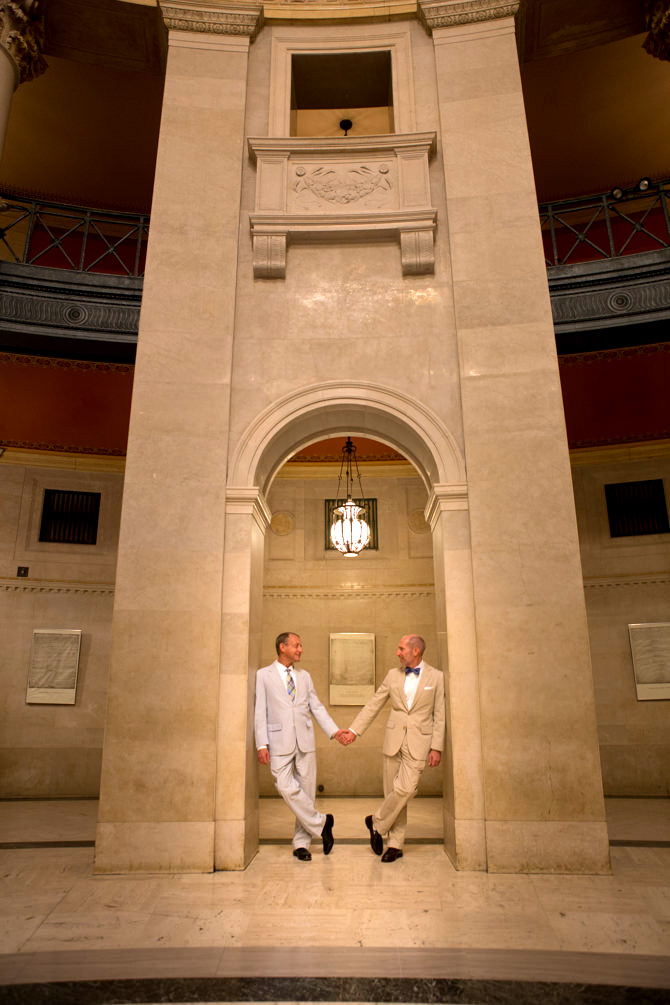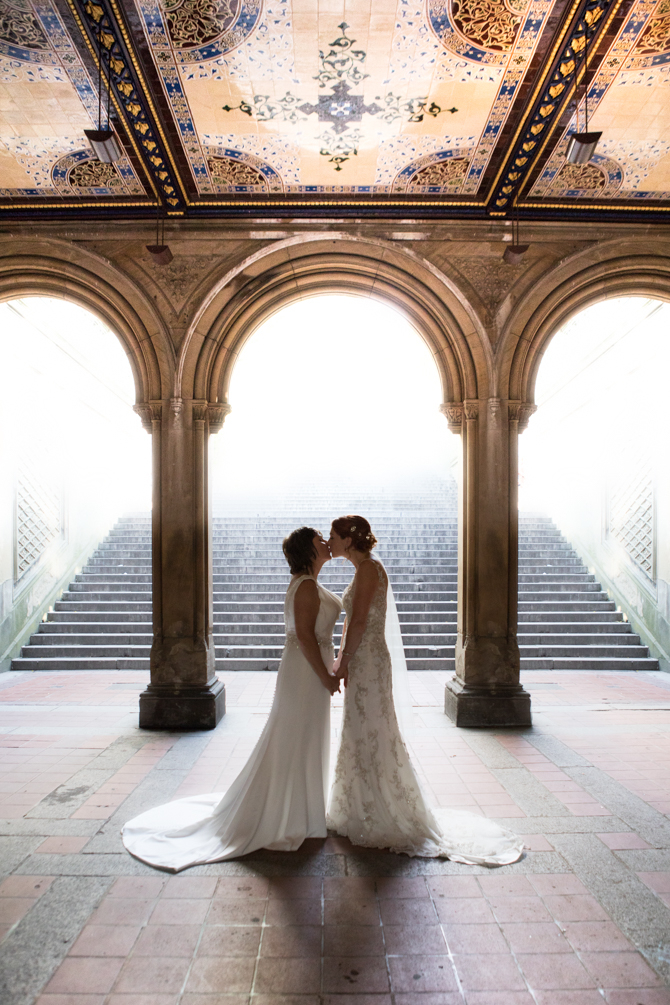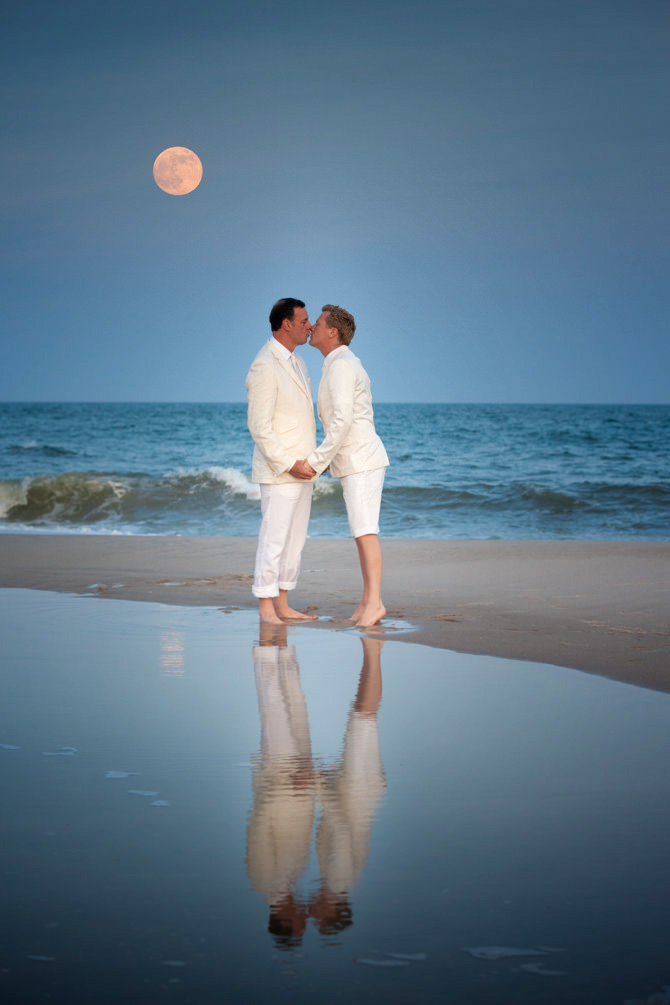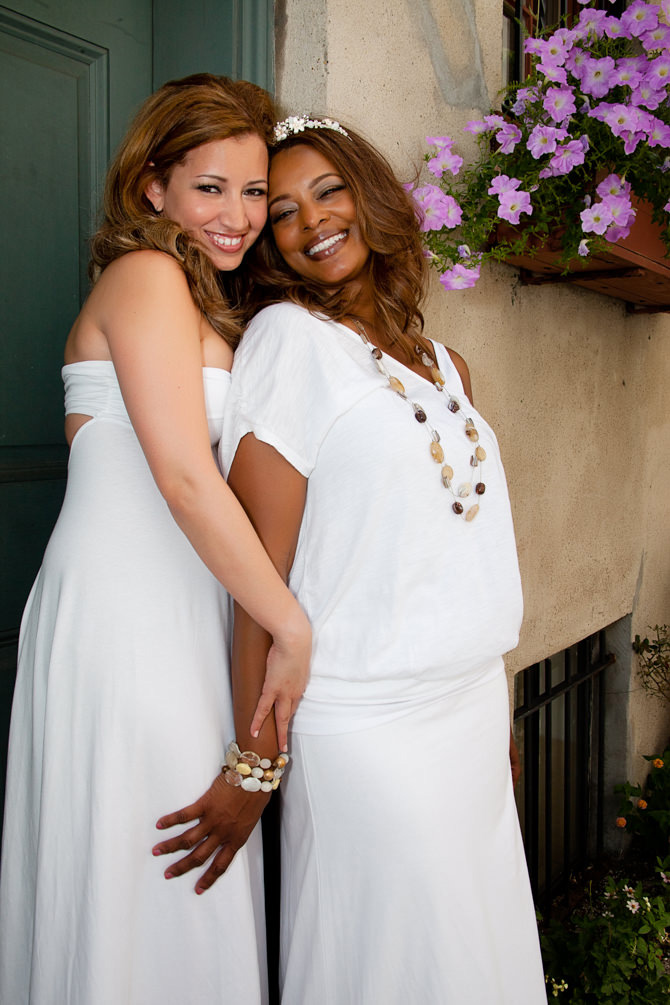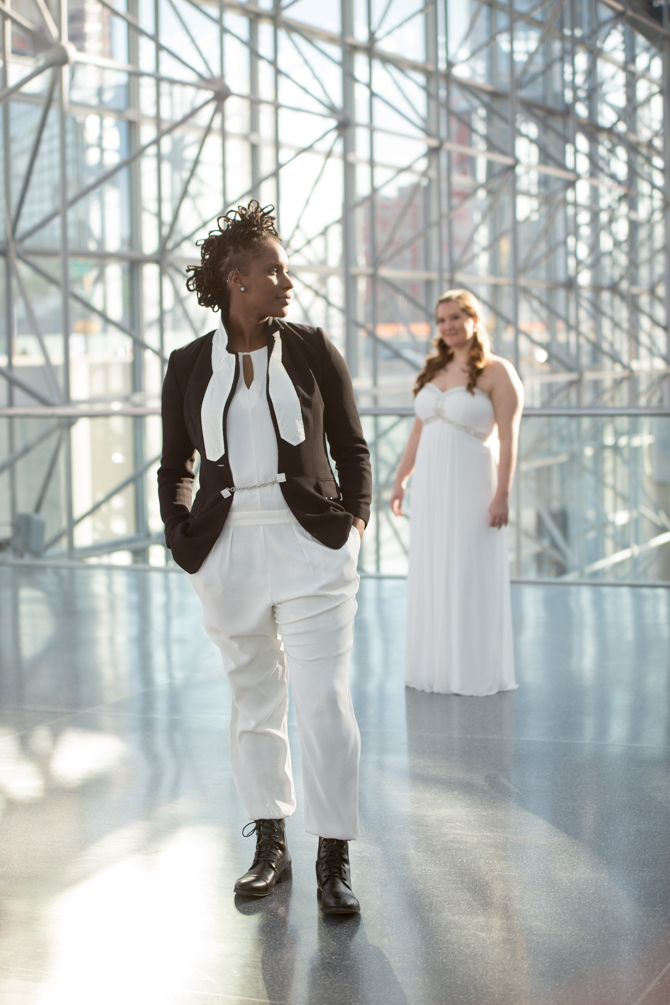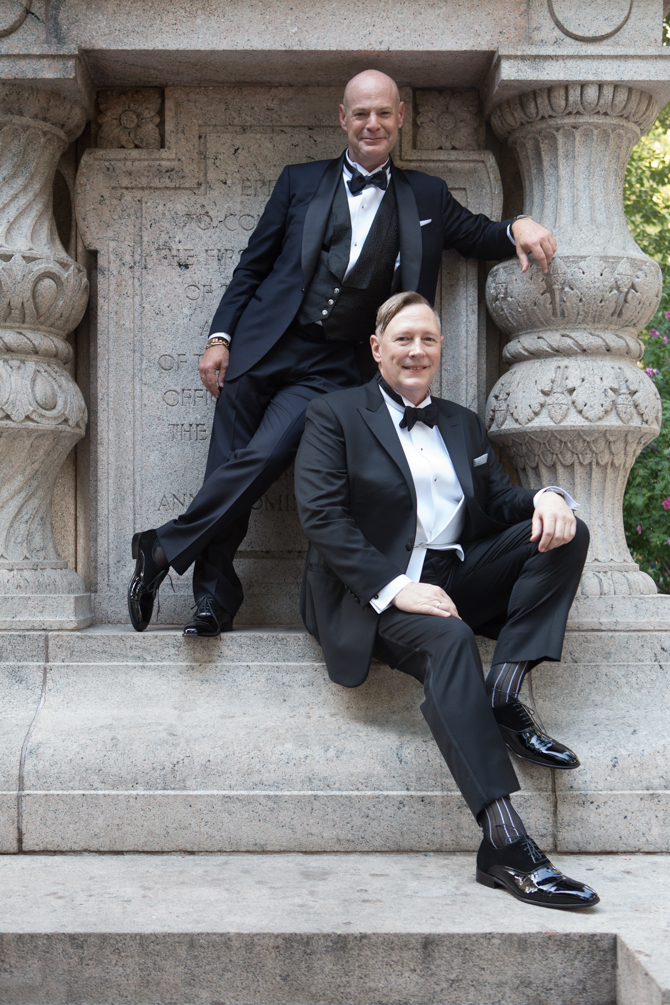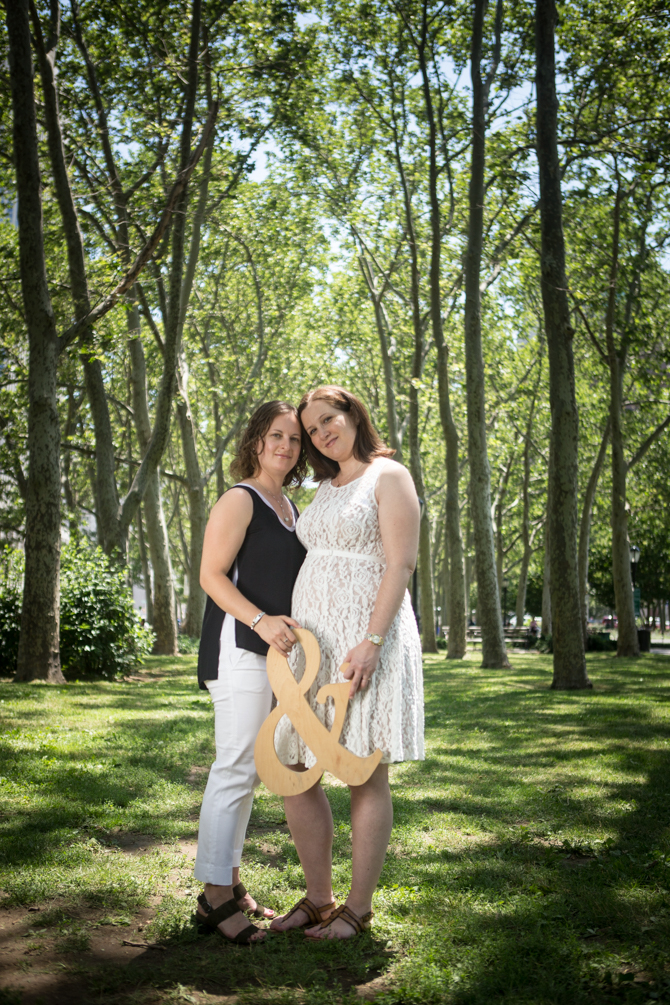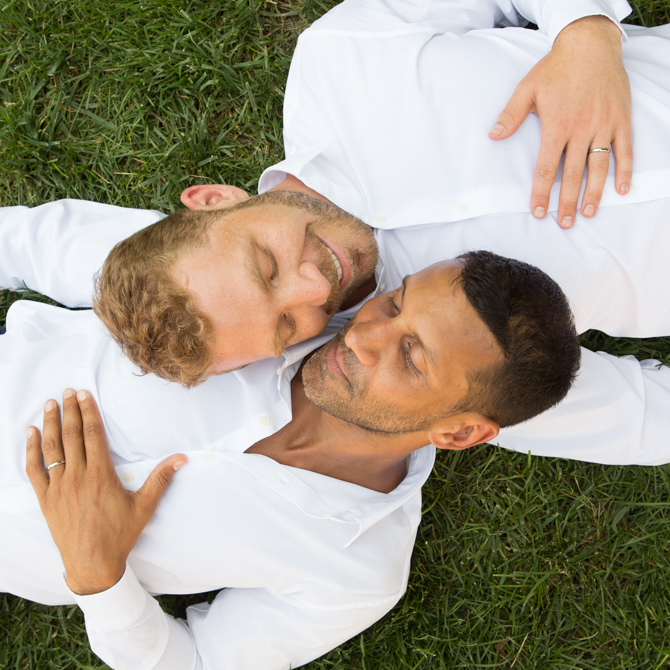 Testimonials:
John and Bruce:
We cannot say enough good things about Steven. From our first conversation with him on the phone, we felt a great connection. After meeting with him in person, and seeing his portfolio of talented work, we knew he was the Photographer we needed to capture our most special day. We really got to know Steven, and he in turn got to know us, during our 'couples' shoot at our beach house on Fire Island, NY. We immediately felt comfortable and relaxed with him, which brought out our smiles, resulting in truly great photos of us. Steven was fantastic to work with on our wedding day. Steven and his assistant, captured above and beyond all the amazing moments of the day. Our guests repeatedly mentioned how impressed they were with 'our photographer' who was always in the right spot at the right moment capturing the love, fun and excitement in the room. We had 200 guests at the Mandarin Oriental New York, and Steven seamlessly managed to work the room, and capture all of our guests having an amazing time. We were so impressed with the images he captured, from prior to the ceremony, up until the very ending of the evening. Each photo seemed to be better than the next. Within a few days after the wedding, we had a sampling of photos which we were able to share with our family and friends. Steven's work is outstanding, and he is such a pleasure to work with. We not only found a great photographer, but have a new friend who captured the most amazing day of our lives. We highly recommend Steven, and would definitely work with him again in the future. John & Bruce
Gary and Frank:
We called Steven based on a the recommendation of our officiant. The initial contact went well so we set up a time to meet with him at his home to discuss photographing our upcoming wedding. It was a beautiful day, so Steven took us on a walk through his lovely neighborhood as we discussed our plans. We were so comfortable with him and his style (both personal and artistic) that we hired him on the spot. This clearly ranks as one of the best decisions of our lives. We had a complicated event that occurred over two separate weekends, in two different cities. Steven was able to capture the unique character of each event. For the first event, he made a point of visiting the venue in Manhattan in advance, planning shots, mulling over lighting, and making suggestions for how to stage the event to best effect. For the second event in Chicago, he suggested that we take some couples portraits before the event. He arrived early and became comfortable with the location, again planning how to best use the various settings and showcase the unique atmosphere of the site. More importantly he captured our family and friends in ways that distill who they actually are. He has a unique ability to be in the middle of the event, capturing it as it occurs, and allowing people to be themselves, without in any way being obvious or intrusive.
Steven's skill, experience, and commitment came through in the beautiful photographs he took. We had Steven create our wedding album, as well. This is not just any wedding album, but a beautifully laid out photo-essay in book form, printed and bound in Europe. The photographs that he took of us are true treasures. At his suggestion, we allowed him to enlarge one of the photos and have it transferred to canvas. It is truly amazing! Everyone who sees it cannot believe how incredible it looks. When we picked it up after having it framed, every employee of the store come out, one after the other, to remark on the fantastic photograph but also on the unbelievable quality of the transfer to canvas. Quite simply, Steven is without parallel.
Frank and Frantz:
I write this with tears in my eyes. Frantz and I just saw the galleries from our room in our bed and breakfast. Oh My God, how beautiful. The images are stunning, each one capturing the amazing moments from that evening, each one telling a story. There are soooooo many amazing images. The photo with the fireworks started the water works in my eyes.
I must tell you, as a recipient of your services I am blown away. Maybe because I know how much work goes into shooting an event, and how much more work goes into the post production, but seriously, this is great! I am so happy and 100% satisified.
If this is just the teaser, I can't wait to see the rest. And the book is going to be off the charts.
Thank you, thank you, thank you!!!!!
Ezequiel and Henry
My husband and I had to wait almost 8 years to be able finally get married... so you can imagine that this event was very important to us and and to our loved ones (as probably your wedding is going to be very important to you). When the day finally arrived, we faced all the logistic complications that you can imagine: rain on a wedding ceremony in the middle of the central park, the coldest day of the spring... even a parade that completely paralyzed the NYC making the logistics a stressful nightmare. That's when the great talent and professionalism of Steve came into play.... he was able to capture the emotions, atmosphere and most joyful moments of our weeding ceremony into amazing pictures. He turned a photo session on a extremely cold rainy day in the central park, into the most romantic and beautiful photo experience. Steve was able to capture incredible images that look like a real painting using the most ingenious elements of our environment. We are extremely happy with the outcome and recommend working Steven with our eyes closed.
Martin and Alistair
Steven was fantastic and put in the extra effort to scout the venue prior to our event so he was familiar with the surroundings. His eye is always looking for the next great shot and the lighting. We were very happy and pleased with using Steven's services.
Elyssa and Bibi
Hiring Steven was one of the best decisions we made for our October 2015 wedding. Steven has an eye for capturing those emotionally-laden moments that last for only a second in real-time, but that you want to have captured to look at for years to come. This is the type of photography talent that really is instinctual and comes from paying attention and being emotionally attuned. Steven is both of these things, which also makes him supportive and patient on the day of the wedding. Steven worked within the constraints of our venue (which were considerable) to provide absolutely stunning couple's photos. He adjusted to low-lighting in the venue, and figured out how to best balance use of flash and natural light to create beautiful images. He was everywhere at once, getting all the angles, and yet did not once feel intrusive. We are a same-sex couple, and felt very strongly about using an out gay photographer for our wedding. We felt that there is a certain implicit understanding about gender that impacts photos, because of the lens through which the artist is seeing your love. This certainly proved true with Steven. Having said that, I feel certain that Steven's overall sensitivity and talent would well-serve any couple, no matter how they identify. We strongly recommend Steven, and will enjoy our wedding photos for years to come!
Gregory and James
Steven did a fantastic job for our surprise wedding! He was very flexible with locations and timing, given I threw him a curveball in location changes the day before! The pictures he took were exactly what we wanted and very professional. He had them available to us faster than I imagined. He was so fun, kind, and professional -- the photoshoot just flew by! I would definitely recommend Steven!
Kristen and Rick:
We are in Montauk sitting in our B&B in tears!!!!!!!! OMG - Every single photo is better than the last...HOW DO YOU IT??
I love you & will forward this to everyone we know.
Thank you for your "eye" and capturing the day and the moments...so perfectly.
Well, It is hard to sing his praises this loudly and not seem overdone!!
We wanted a modern day photographer who could give us the shots that would still inspire emotions in us 20 years from now. If you want traditional (stagnant) table & family shots - keep searching, IF YOU WANT AMAZING, BEAUTIFULLY ORGANIC AND TIMELESS STAYING POWER....STEVEN IS YOUR GENTLEMAN.
I say this because he not only is an amazing person - but a professional and a true gentleman.
He came to meet my husband & I a month before the wedding to see the venue and get to know us. It was this kind of attention that we feel made our wedding images so personal and in turn so our style. Steven gets modern, he delivers beauty in things at the event most would & do miss. Steven received a phone call 3 days after our wedding from my Mother....who so simply stated, " You are a genius!!" (This was before she even announced who was calling.) We have the hardest part ahead of us & that is trying to narrow a thousand PERFECT photos into an album of 50. If this is our biggest problem - we'll take it! Steven - we thank you for making our wedding a timeless memory. XOXO, Kristen & Rick
Tom and Gregory:
Steven Rosen just did the pics for our wedding and they turned out AMAZING! But I had no doubt they would. He's a genius and a tremendous talent. And he was terrific to work with. Kept everyone at ease through what could have been a stressful process and captured the day beautifully.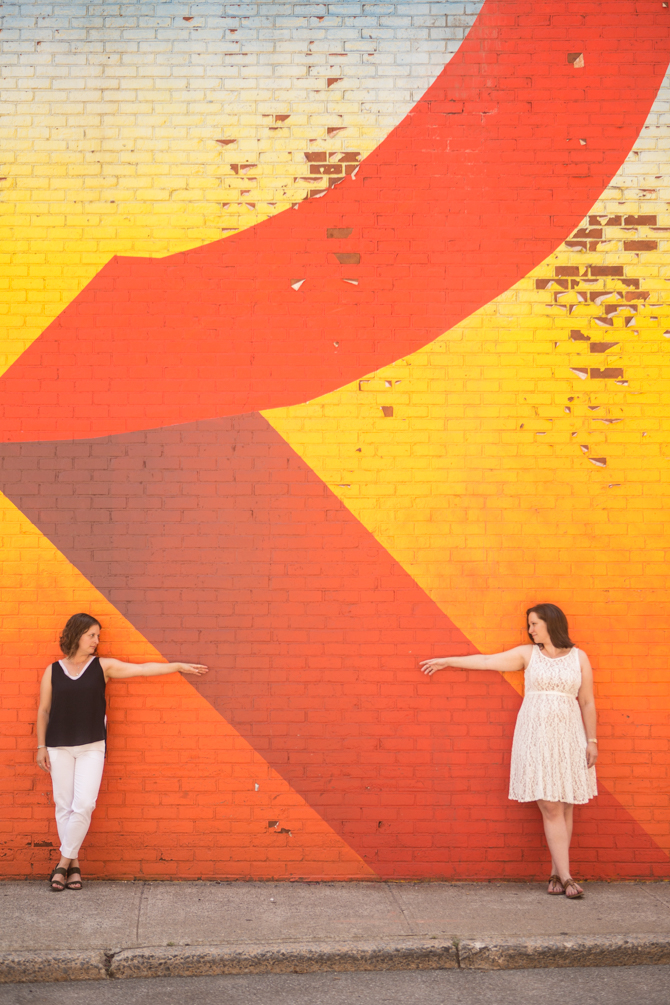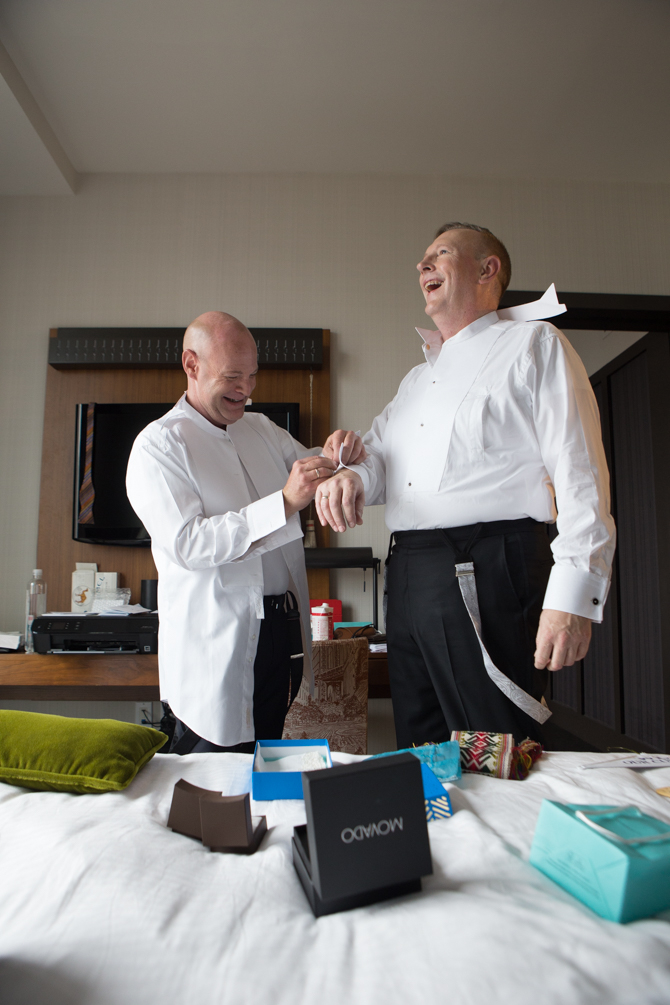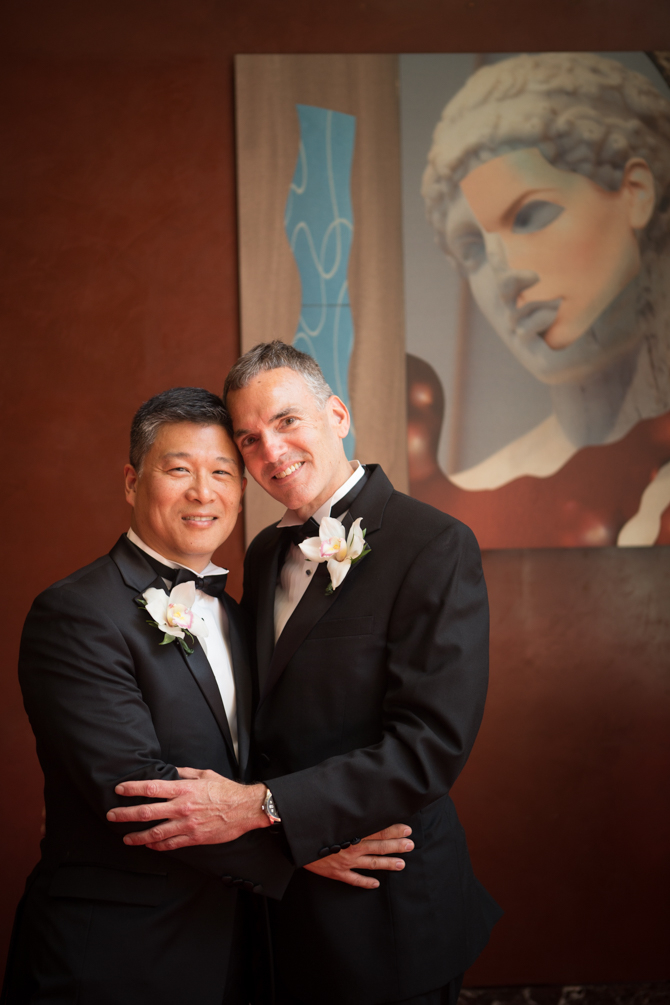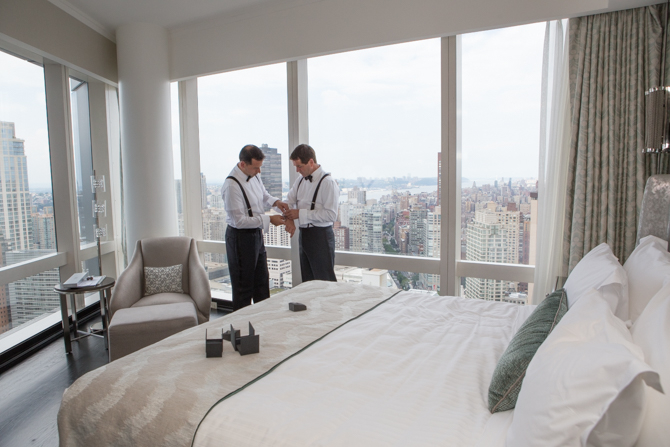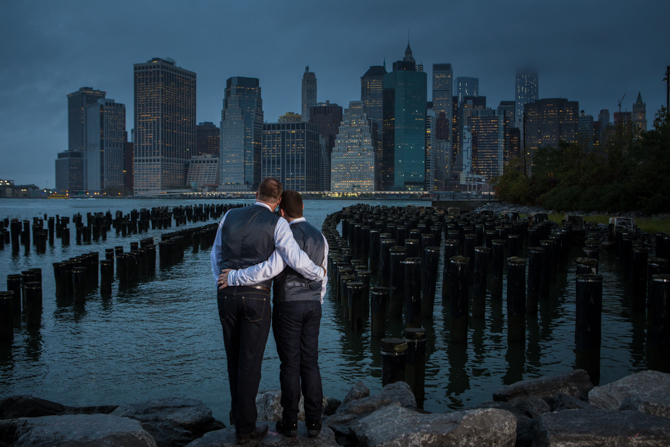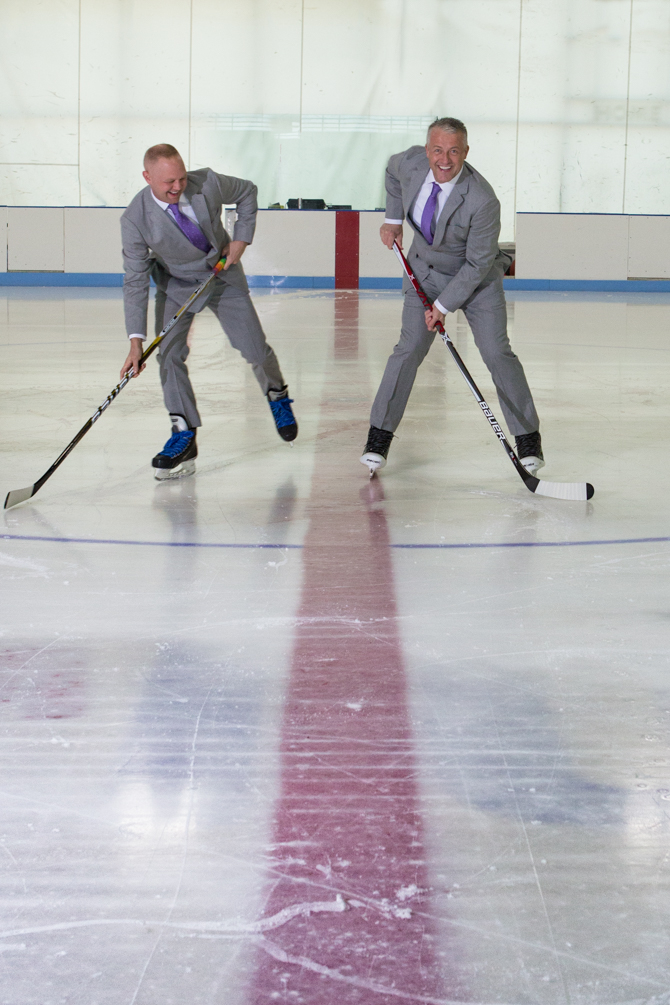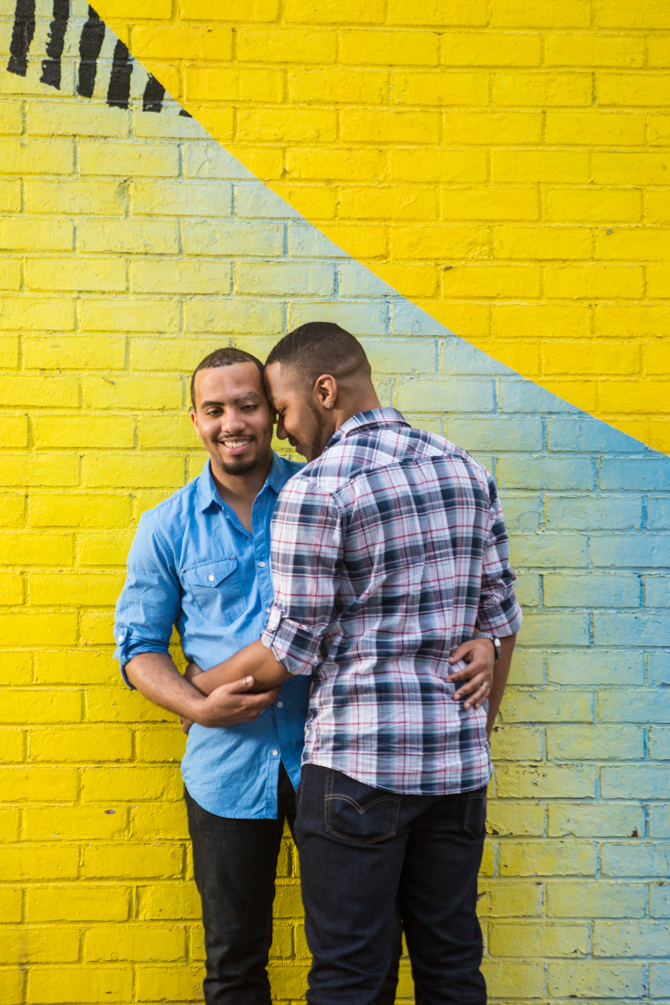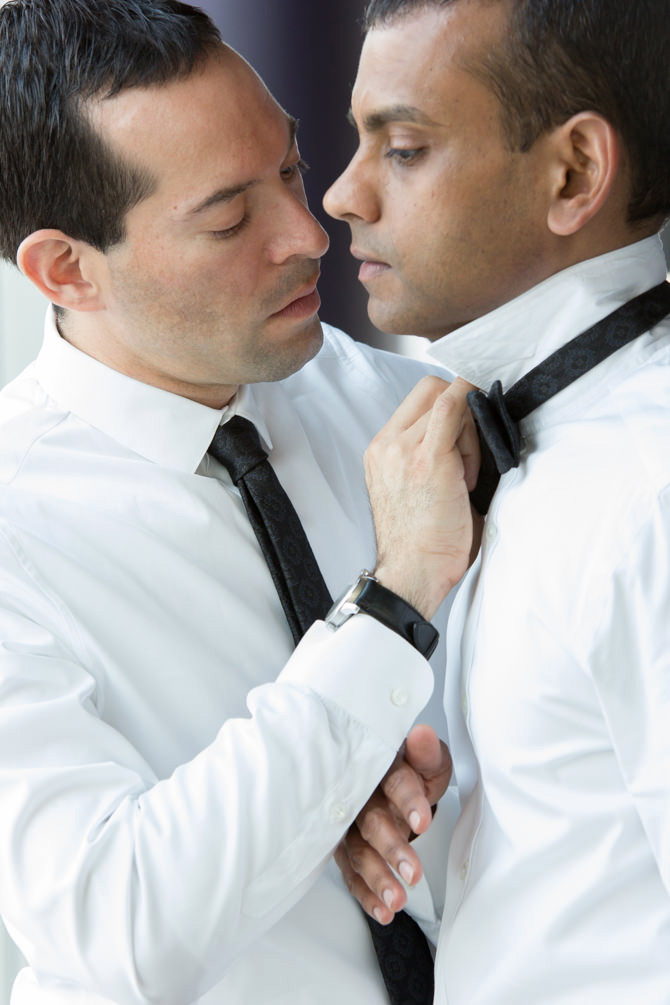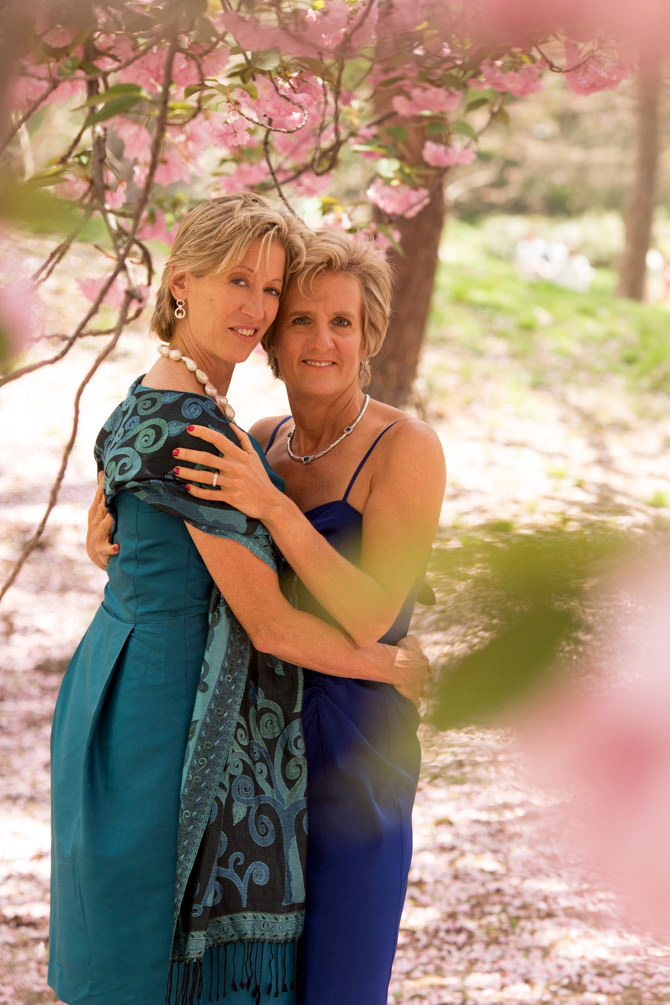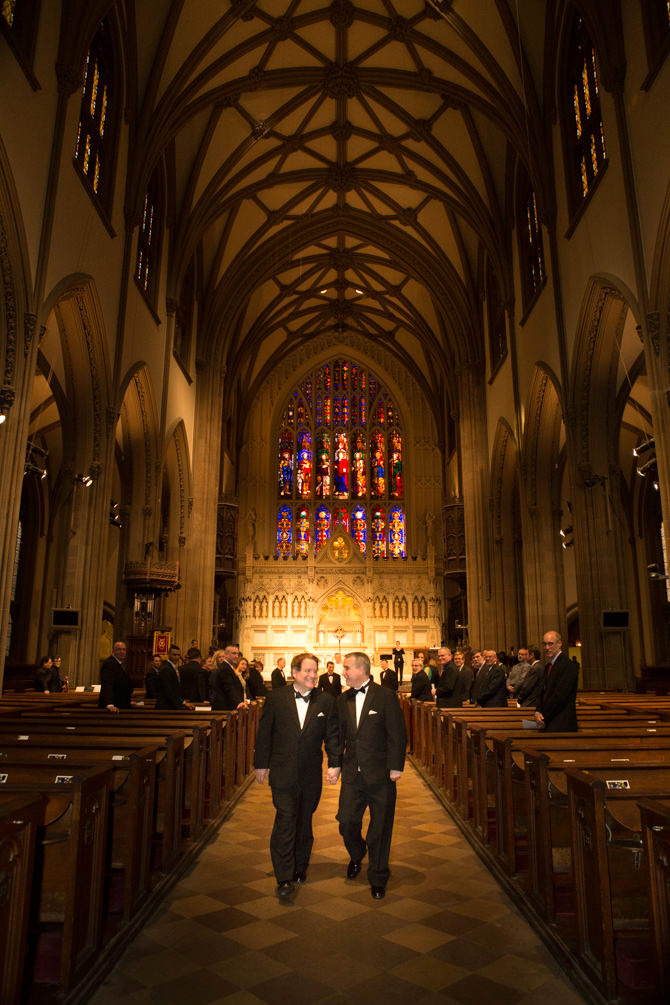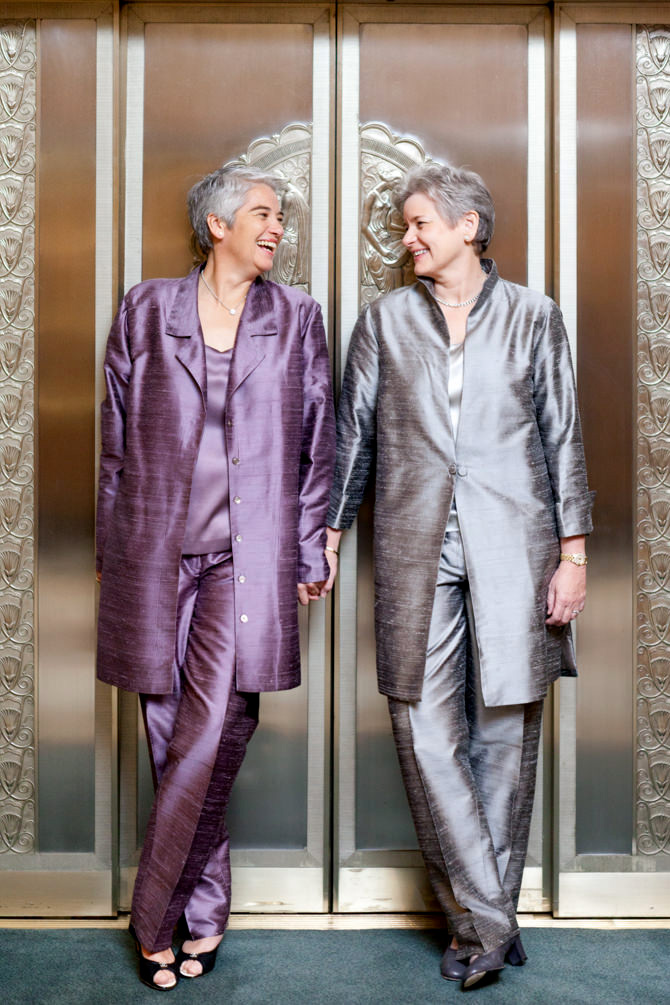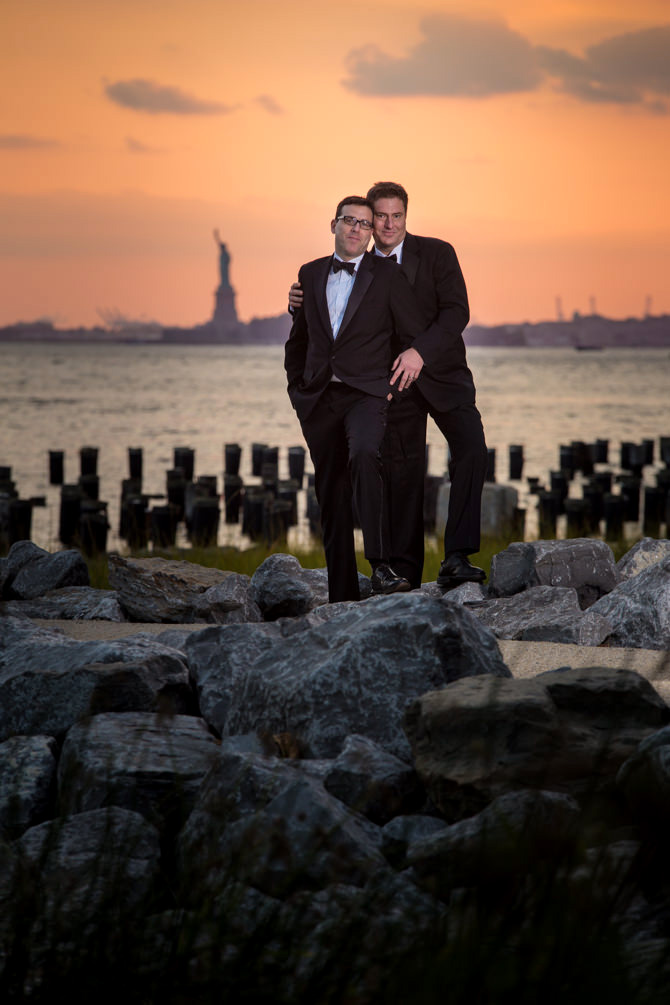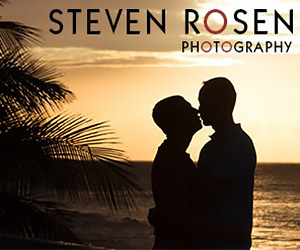 Visit Vendor's Website:
Call Vendor:
718-625-7076
Contact Name:
Steven Rosen
E-mail Vendor:
Vendor's Social Media:
Vendor's Address:
Brooklyn, NY 11201

Visit Vendor's Website:
Call Vendor:
718-625-7076
Contact Name:
Steven Rosen
E-mail Vendor: