Wedding Vendor Business Badges
If you need a logo or badge for print, have questions or would like us to send you an e-mail to our Drop Box Account please contact us and we'll be happy to help you. A backlink to https://www.engaygedweddings.com or to your advertisement on our directory is appreciated.
Please scroll down below to view your 2018 EnGAYged Weddings Badge options or visit the below hyperlinks for different sizes and years:
EnGAYged Weddings Logos
To Save a Badge to Your Computer:
To save a badge to your computer hover over the badge with your mouse, right click and then click save image as. Feel free to re-size for your purposes.
To Collect the Badge Code:
1.) Place your cursor on the text and 'right click' then click 'select all' 2.) Place your cursor on the highlighted text and 'right click' then click 'copy' 3.) Using your html text editor paste the code into the page at your chosen point in HTML mode 4.) You are welcome to change the image width and the image height in the code.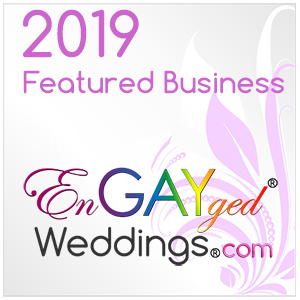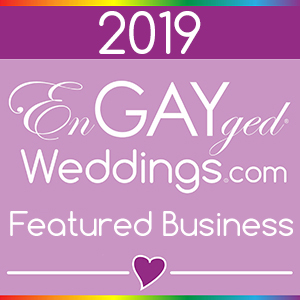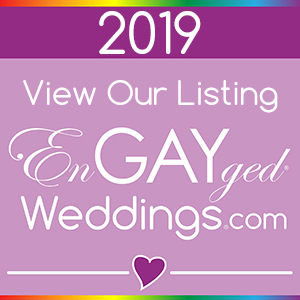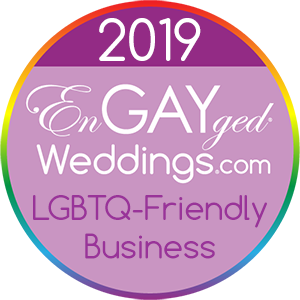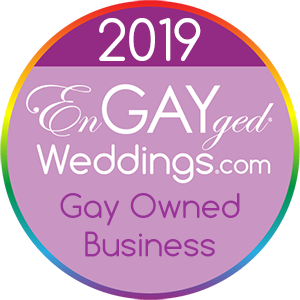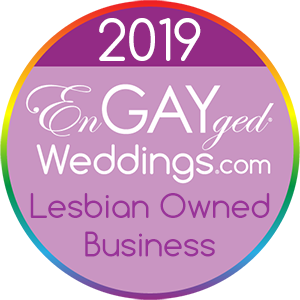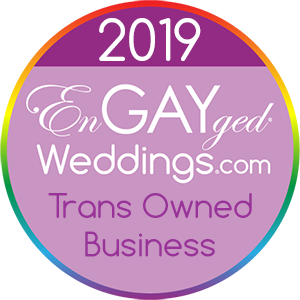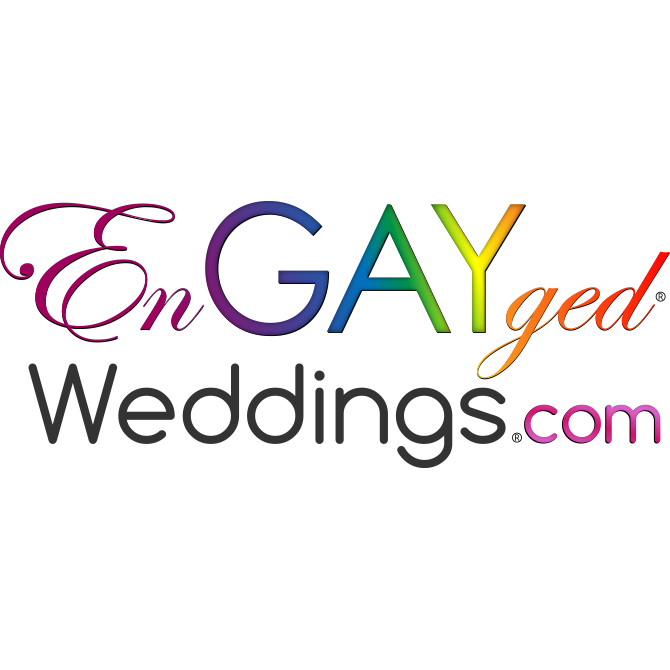 EnGAYged Weddings Website:
Call EnGAYged Weddings:
1-855-IDO-LGBT
1-855-436-5428
E-mail EnGAYged Weddings:
EnGAYged Weddings Social Media:

EnGAYged Weddings Website:
Call EnGAYged Weddings:
1-855-IDO-LGBT
1-855-436-5428
E-mail EnGAYged Weddings: