Florida Keys Island Salts
Florida LGBT Wedding Favors
Exfoliating Sea Salt Body Skin Scrubs. Handmade with a blend of pure salts, organic coconut oil, and essential oils. Our scrubs are all-natural, chemical and cruelty free.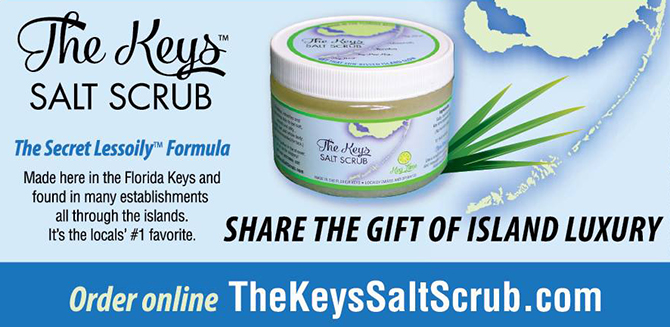 The Keys Salt Scrub really is for everyone.
Possessing a particular charm, showcasing the flavor of the Florida Keys tropical, quaint character. Healing, restoring skin to it's natural beauty and feeling confident all over.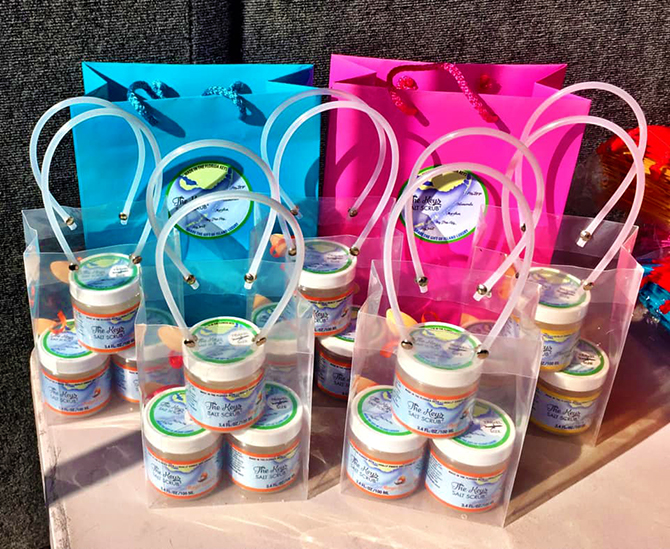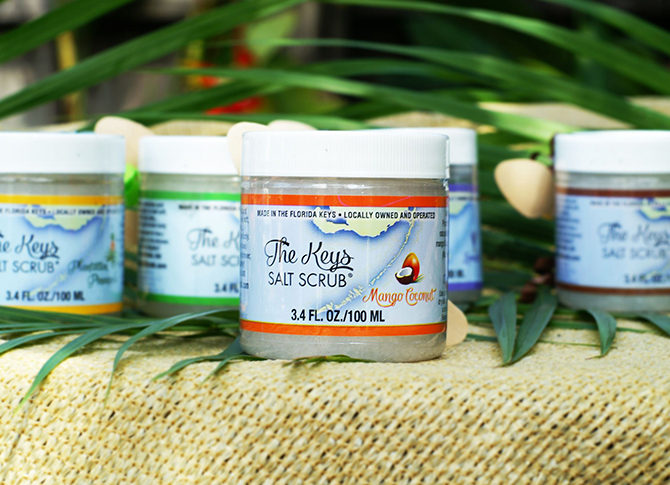 Classic Coconut
Let's face it, as soon as you open the container and this scent is released you cant help, but think of the islands. Palm trees swaying in the breeze, sandy beaches, and warm waters. Nothing conjures up the tropics the way coconut does.
Key Lime
A key Lime is The Keys signature fruit, flavor, and scent. Everything key lime in the Florida Keys is a big hit! To name a few, key lime pies, jams, jellies, chocolates, candies, cookies, sauces, salsas, dressings, drinks and SALT SCRUBS! Our numero uno is fresh, zesty and invigorating, it's light and refreshing and will make you feel like you are right here in the sunny Florida Keys.
Lavender
This scent has so many great properties and benefits, antiseptic, anti-inflammatory, anti-fungal, known to help heal minor burns and bug bites, just to name a few! No hand and body scrub collection would be complete without this relaxing, romantic, calming and intoxicating scent. A must for a spa day or detoxifying just before bed time to assist in a good night sleep!
Mango Coconut
My personal favorite, I just love this blend :) Mangoes are a highly desired Florida Keys fruit, many residents are fortunate to have their own trees and," Mango Mania", is an actual season here! Sweet and soft, this is the delicious scent you won't want to miss. It is truly divine!
Plantation Pineapple
Created after Irma, when we looked so baron that it made me think of what the plantations must have come up from. The Florida Keys farming industry started in 1860 with pineapples doing so in Plantation Key and Key Largo, where The Keys Salt Scrub is made, so how apt to name our newest scent Plantation Pineapple :)
There are many stories behind the pineapple, but let's just say, the crowned fruit, considered the high symbol of social events, became the meaning of welcome, friendship, and hospitality. The Keys is all about that and today you can pass by locals' yards still, proudly, growing and displaying their precious pineapples. A Keys tribute, beyond compare, a sweet and succulent scent, earthy and ripe, just as if sliced right out of the Florida Keys' plantation grounds.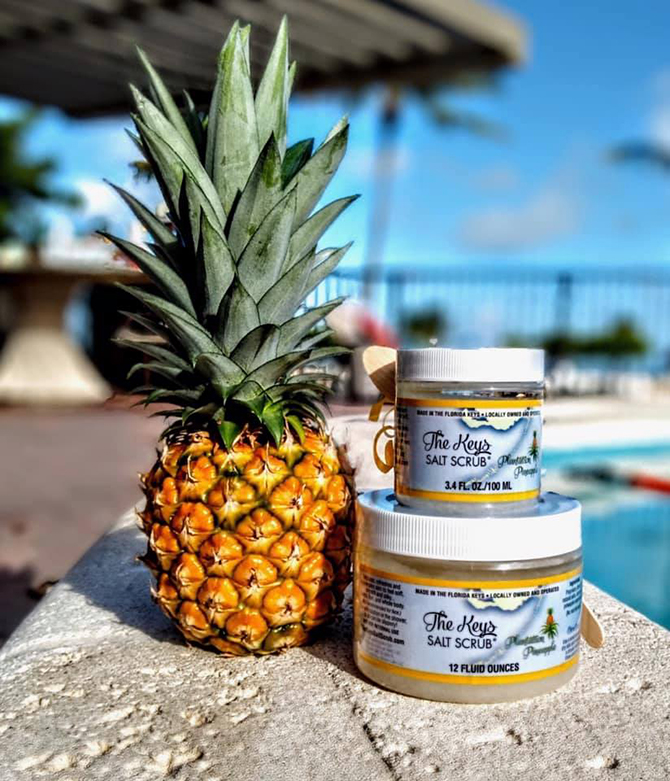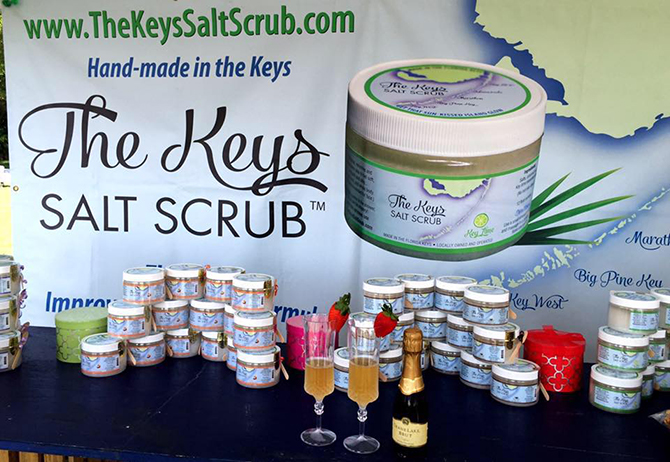 If you have visited the Florida Keys you will have experienced the magic of my product known as The Genuine and The Official Salt Scrub of the Florida Keys.
My company, Florida Keys Island Salts, is the only one that has the registered Secret Lessoily® Formula-Hand made in small artisan batches, a proprietary blend of salts, MCT coconut oil and essential oils that are all natural, chemical and cruelty free.
The truth and facts are, that salt has the natural qualities of being antibacterial and antimicrobial, of which I have my own study, the coconut oil is a natural anti inflammatory, moisturizer and skin healing agent. Lauric acid in mct coconut oil is really great at killing dangerous bacteria, fungi, and other dangerous microbes making our particular blend excellent at staving off infections.
While soaps and chemically filled skin cleansers, sanitizers and even moisturizers will damage and dry out your skin, my salt scrub will exfoliate, cleanse, nourish, moisturize and restore your skin to it's natural luster.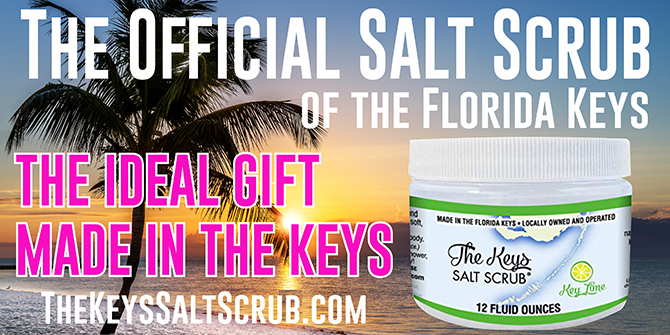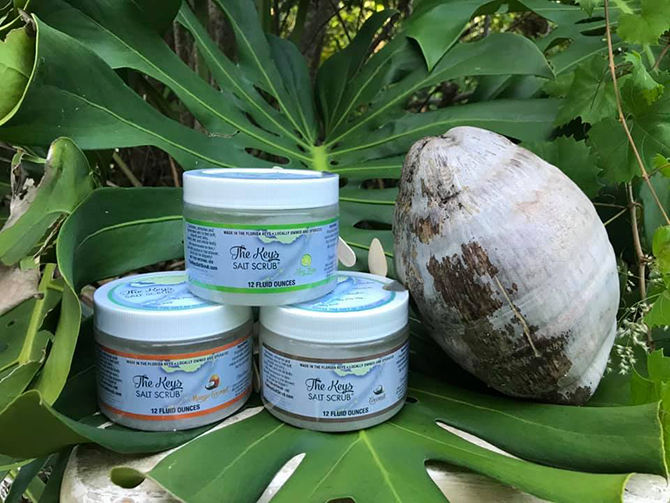 AMAZINGLY WONDERFUL RESULTS
Your skin will be positively transformed in just 60 seconds ! Massage a spoonful of our all-natural salt scrub on dry hands and skin to exfoliate, remove dead skin cells, nourish, cleanse and rejuvenate all while disinfecting, killing harmful bacteria, moisturizing and healing. Rinse off salt and pat dry to reveal soft, smooth, silky restored skin that smells and feels great!
Enjoy and be "scentually" transported to the tropics!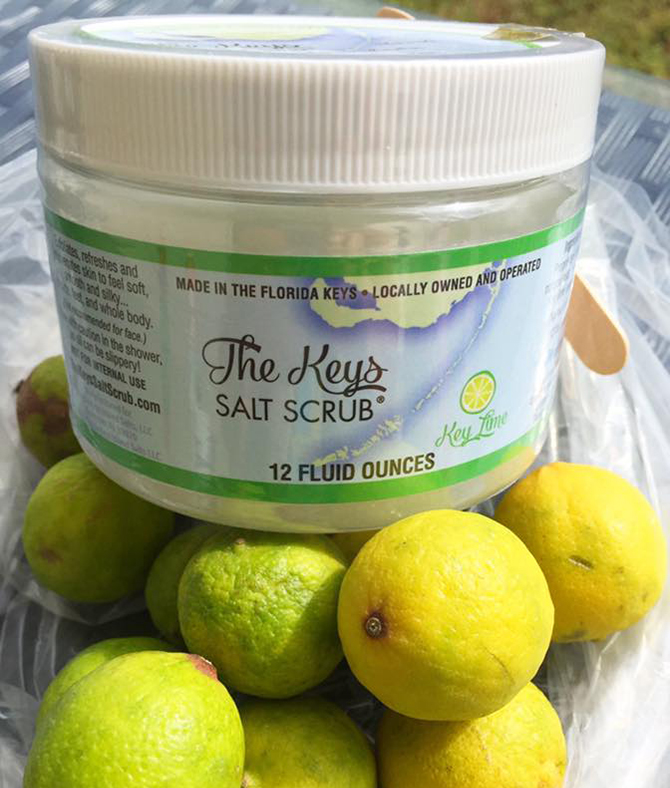 The Keys Salt Scrub Benefits:
All natural, chemical and cruelty free
Encourages hand washing
Kills bacteria while cleansing
Known to help acne
Soothes dry skin and speeds healing
Improves unforgiving skin conditions such as eczema and psoriasis, which I have, so I am my own testimonial :)
Smell and feel great as taking care of your skin gives you confidence!
Makes tattoos pop!
Neutralizes tough odors like fish, garlic, and onions
Removes oil & grease, and moisturizes, all in one
Helps to heal minor burns and bug bites
Increases circulation for glowing skin
Blocks an estimated 20 percent of the sun's damaging rays
Conditions and strengthens hair and nails, marvelous for cuticles
Wonderful for your hands, feet and whole body.... Your scalp too
Available in a variety of island fragrances
A Perfect Florida Keys gift with proven, extraordinary retail results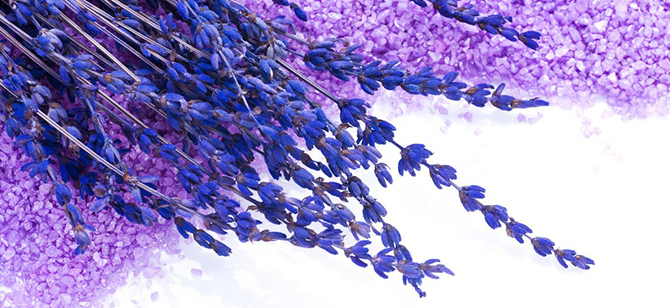 Our salt scrubs are hand-made in our local facility by residents of the Florida Keys
Our online shop is a convenient place to buy sea salt scrubs online!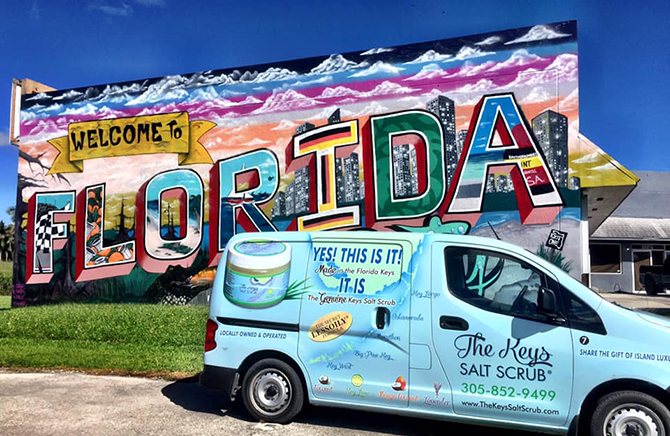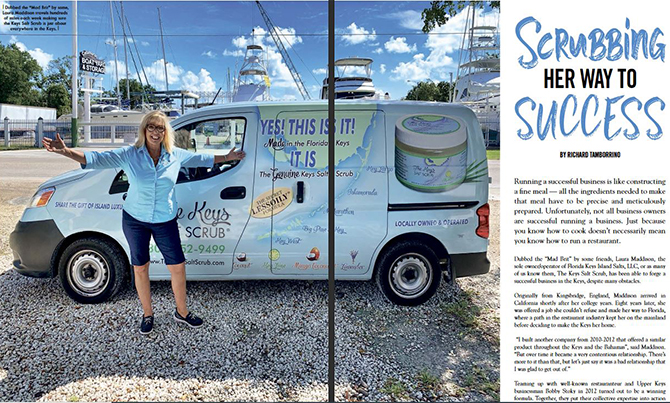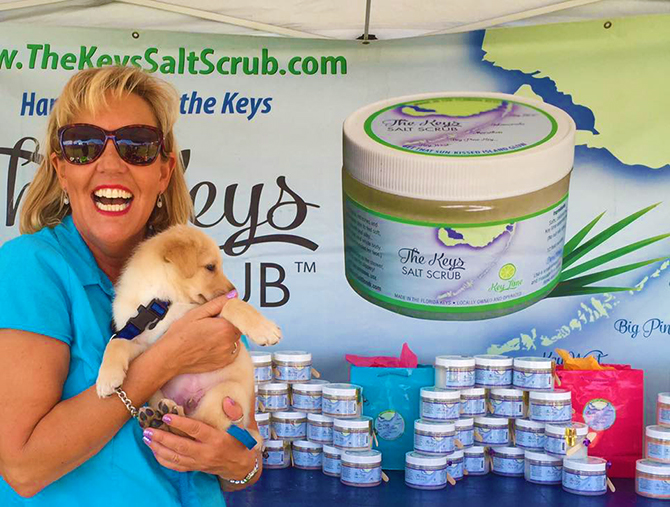 HI, I'm Laura Maddison Founder and Owner of The Keys Salt Scrub.
Having had first hand experience with poorly produced products I knew that I had to bring a pure, superior quality product, with no hidden ingredients, to the market ( primarily to my home, the Florida Keys ) that customers deserved. I wanted to offer everyone a luxurious product at an affordable cost that didn't smell synthetic, be too fine to be effective and turn bad within no time at all ! Sadly, we've all experienced those !
I quickly realized packaging, along with product quality, holds it's own importance. Listening to my customer and understanding that a spoon really does matter ! The size of the opening of a jar, the depth of the jar, using PET plastic rather than glass, and the quality of that plastic jar.
The customer knows what they like and appreciates the attention and detail to product presentation, including how the, color coordinated, ribbon is tied on the wooden spoons affixed to each jar. Aesthetically it matters where the labels are positioned, the placement of the gold seal, the opening of the shrink wrap. All these details really matter to the customer, it truly makes a noticeable difference and sets me apart.