Mitchell + Robert
Read Their Love Story!
This is my engagement love story...

Robert and I met in Reno, NV in July of 2013. I knew immediately that he was the man I was going to marry. At the time I lived in Reno while Robert lived 30 miles away in a little town. Within a month I had moved from my apartment in Reno to his an apartment in his town.

We settled down into a dating relationship and I soon became a parental figure to his 11yr old son. Two months later Robert found out he was being transferred from our small town in Nevada to a small town in Texas. He told me he wouldn't accept the promotion unless I agreed to move with him.

We moved to Waxahachie, TX in January of 2014. Robert began his job while I stayed home and settled our home, watched our son and worked on getting my teaching license transferred to Texas from Nevada.

It was a long spring with no work on my end, but our love grew and the Saturday before Father's Day 2014 I asked Robert to marry me. He didn't hesitate a moment before saying yes, after I assured him I'd already talked to our son about asking his dad.

Tentatively we have a July 4th wedding date set, but that is not carved in stone as there are still many hurdles that we must overcome.

I believe Robert and I should win this contest because it took both of us a lifetime of waiting, I'm 43 and he just turned 41 on the 7th of February, to find one another. We represent the average gay couple today. Robert is an accountant while I am still trying to get my teaching license. We have a 13yr old son and we are doing everything we can to raise him while planning our wedding.

Attached are pictures of Robert, myself & our son River.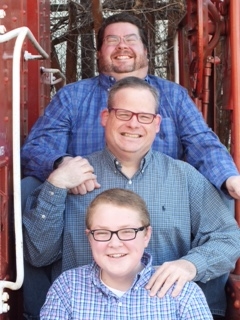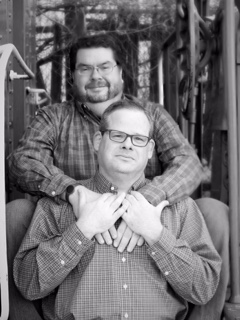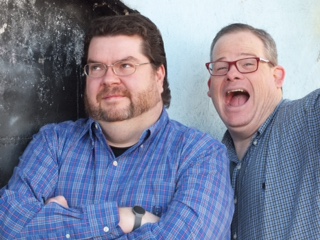 View All Giveaway Entrants:
Find Out More About The Wedding and Honeymoon Giveaway Sponsors:
Click on a Sponsor's Logo for More Information
EnGAYged Weddings' Social Media: