Kate + Beth
Read Their Love Story!
My name is Kate and I met my fiancé Beth on Pink Cupid. After a week of being on this site I was so annoyed with all the drama that I was ready to give up, that quick. Beth sent me a message and I read her profile and honestly thought, "Wow! She's out of my league". Both of us played hard to get even though later on, we confessed that we were only doing it to keep the other's attention and there really were no other contenders. We started chatting online and then it became a late night phone call, until 4:00 am. It was the most natural conversation I had ever had with a perfect stranger. It flowed; it was just completely natural for both of us. After two weeks of texts and phone calls, we finally met. We went out to Carrabas for dinner and then stayed up all night talking. I'm actually blushing thinking about it as I write this. She kissed me! It was the best first kiss I've ever had, and it will be the last first kiss I share with another person. That was August 31st, 2013.
We live an hour apart, even more right now because Beth is away in Basic Training (she's in the Army National Guard) and didn't see each other in person very much for the first several months of dating. We knew that we were in love but didn't want to say it until we were in person. It became the "Elephant in the Room"; obvious to both of us that it was there. Hearing it, saying it in person, it was worth the wait. Now we give each other elephant collectibles as gifts as a way to say I love you.
Beth is AMAZING! I love her and most of all, I respect her. She is a conservative, republican and I am very liberal but we balance each other so well. Our families both struggled with us being a same sex couple but their hearts have softened and they are amazed at how much we love and support one another. Love can change hearts; I truly believe this. I was the first one to ask her to marry me. I spoke with her parents and asked, not for their blessing, but for their acceptance into their family as her spouse and that was something they were willing to give. I asked her in an open field on her sister's farm, on bended knee May 23rd 2014 and she said "Yes". Both of us wanted the experience of asking the other and I joked her that only she was engaged and I was not. On Christmas of last year she hid the ring box in my stocking and asked. Finally both of us were engaged.
Why do we deserve to win? I'm sure there are plenty of other couples out there wanting to win. Here is what is holding us back. Beth comes back from Basic and AIT in June. We are finally going to move in together when she comes home (this will be after 20 weeks of being separated) because as of now we still stay in separate cities, an hour apart. With moving expenses we are putting off the wedding until 2016. We also didn't want to do it this year because she will not be back from training until late June and we wanted to either get married in August or October (August is when we met and October 10th is when marriage equality came to our state) and that means only one of us would have to do the wedding planning. I think we should win because we have traditional values about marriage. We do not believe in divorce. This will be our only wedding that we will ever have. We don't believe in the phrase "irreconcilable differences" because once you're married, you're married. I know that we would be grateful and humbled by winning and it would be a joy for our families to be there. We're just us and those who know us are inspired by the love we have for each other. Friends and family alike, know when we see each other from across a crowded room that there is a profound love, something that has been shared between the two of us for possibly earlier life times and those in the future. It's natural.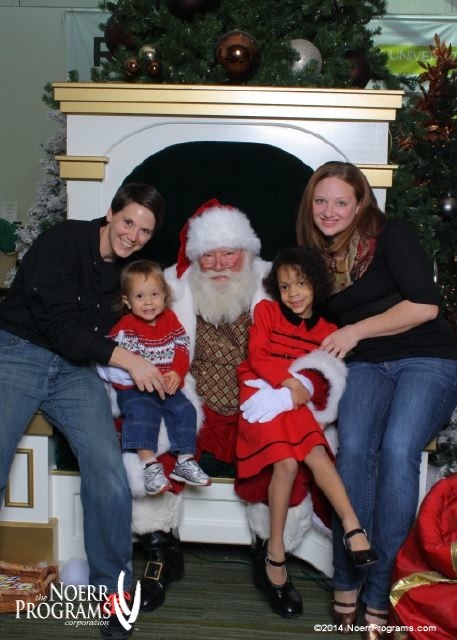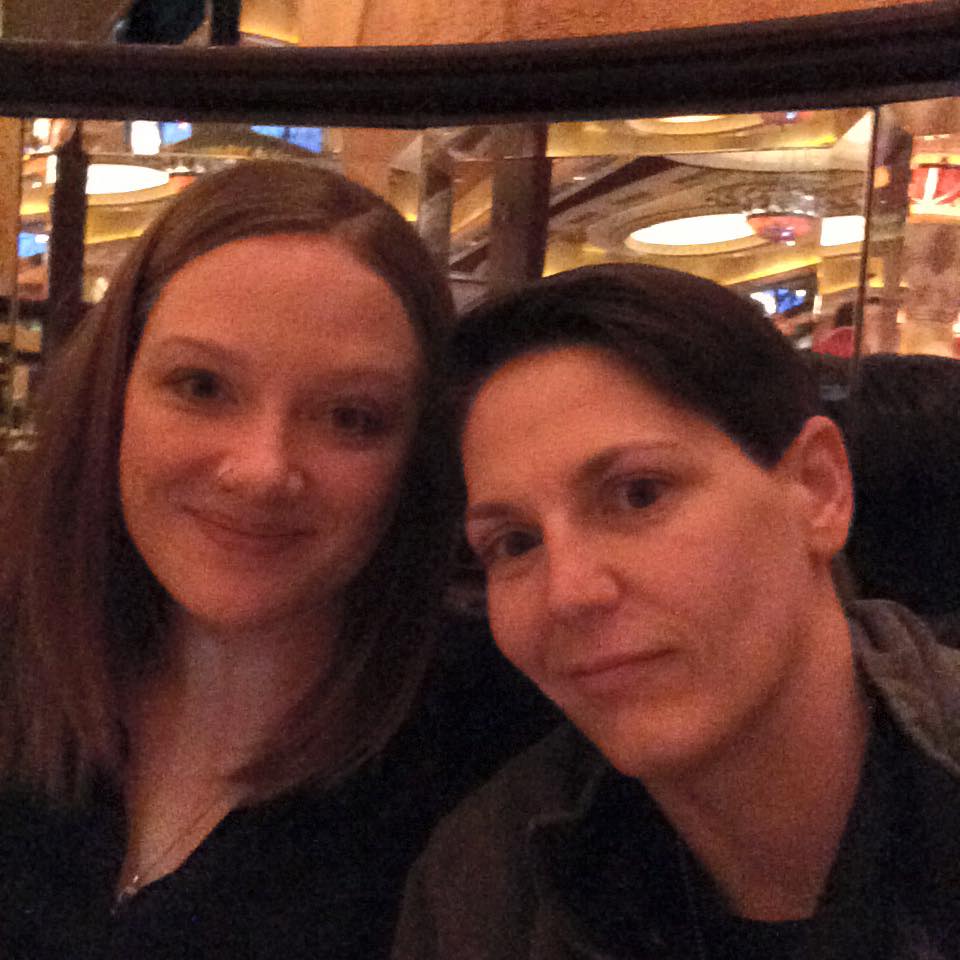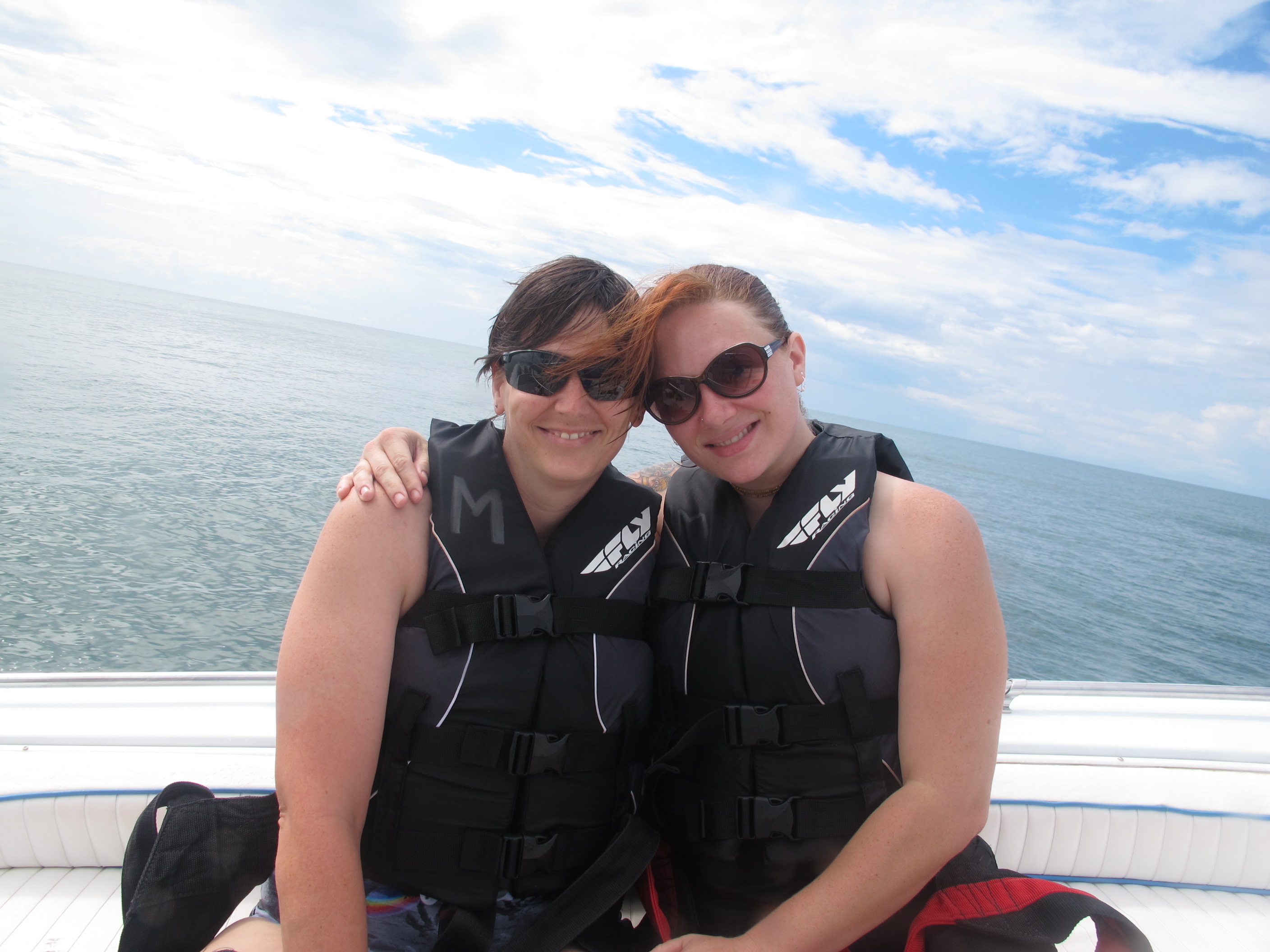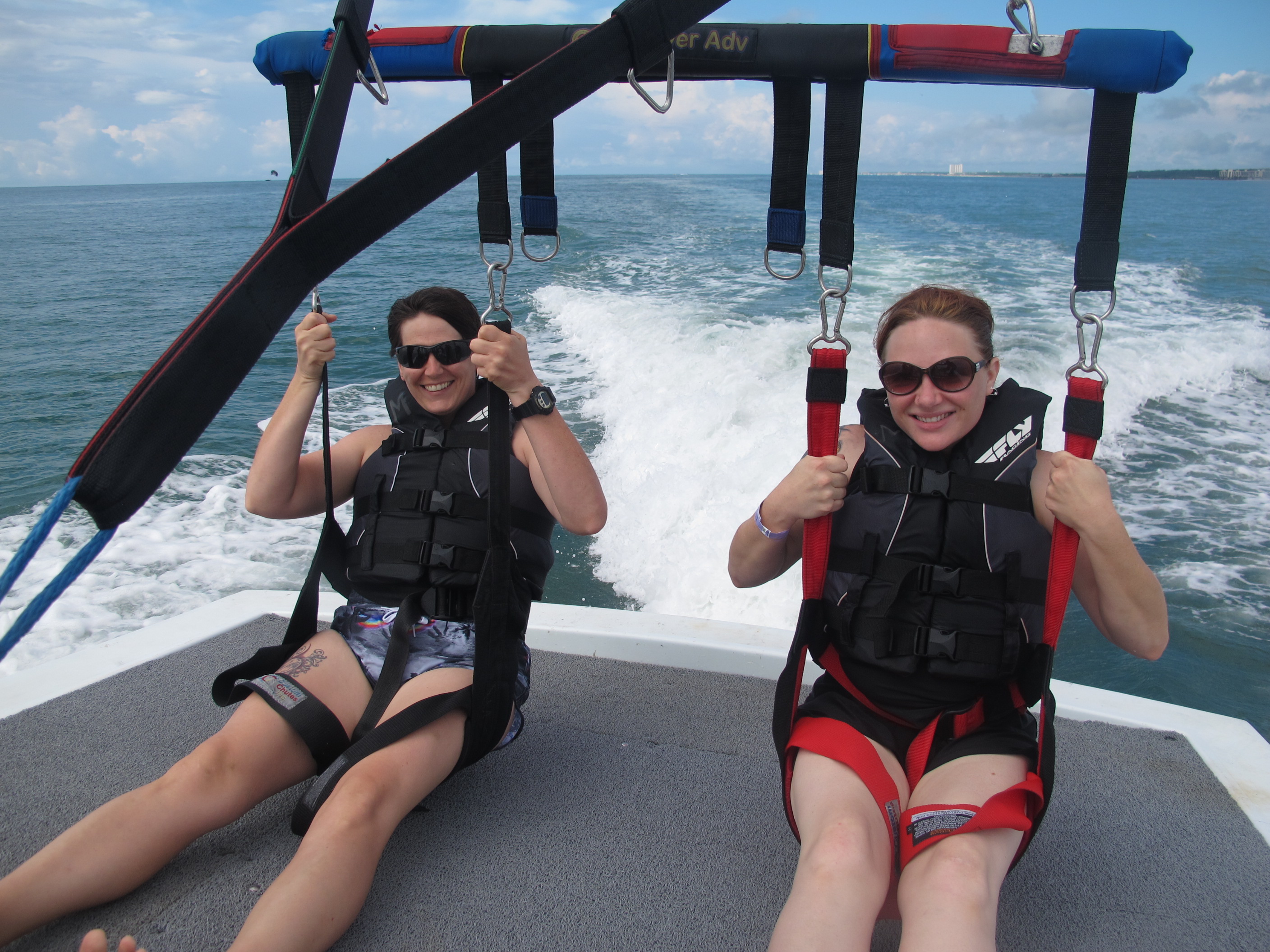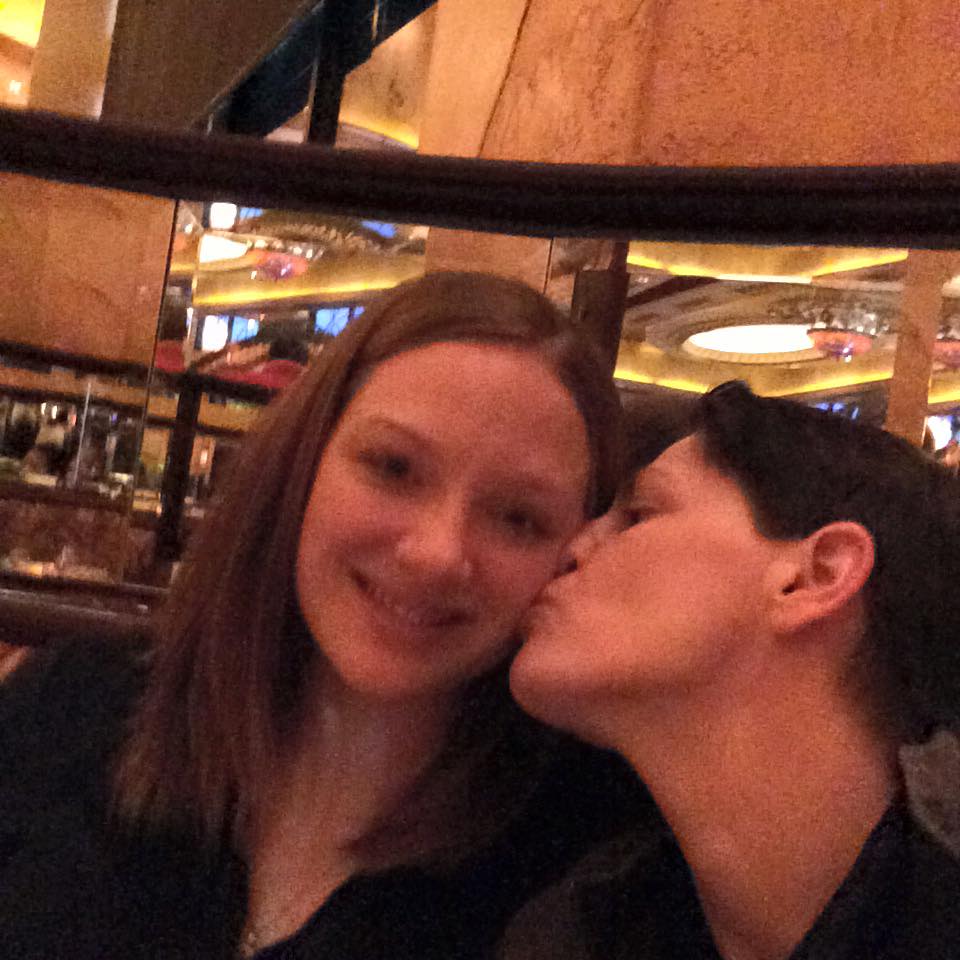 View All Giveaway Entrants:
Find Out More About The Wedding and Honeymoon Giveaway Sponsors:
Click on a Sponsor's Logo for More Information
EnGAYged Weddings' Social Media: