Brenda + Raizy
Read Their Love Story!
FALL IN LOVE WITH BRENDA & RAIZY'S FALLING IN LOVE STORY
They say, "good things come to those who wait". Another saying is "opposites attract".
Well, so is the case for me. My name is Brenda and it took me almost 50 years to find the girl of my dreams. Probably because I apparently wasn't looking for her to be a redhead. I never was attracted to redheads yet here was this incredibly beautiful woman that I was introduced to at a Jewish Lesbian Weekend Retreat in early 2013. Truthfully, I spotted Raizy the year before in 2012 at the same annual retreat however other than a mere 'hello', I was too shy to muster up the courage to ask her out and so I watched her from afar and a year passed by. Raizy has no recollection of it at all!
And so once we officially met in 2013, we quickly hit it off through social media. I would flirt with her but thought nothing of it, since she was "way out of my league". She is much younger than I am, she is educated, thin with skin like porcelain, very pretty with beautiful long, dare I say, red hair. You know, the type of woman that lights up a room when she enters. That's Raizy. Let's just say, I am the opposite of all of those things.
Our backgrounds are completely different, Raizy, grew up in Brooklyn, the oldest of 13 kids. And though she has been married before, it was an arranged orthodox marriage, which sadly, still happens to this day, right here in the US. But she is one of the fortunate ones and she was able to finally gather the courage to leave the marriage and the insular world she grew up in and found herself a single mother of three children. In order to keep her children in Yeshiva, which was court mandated, she had to basically live a closeted life. So she was free from her marriage but still not free to live her life, free to love whom she pleased.
Raizy put her life on hold for her children and to the outside world she appears to be this incredibly strong woman, especially, when her 12 year old son was diagnosed with a deadly form of stage 4 cancer. She juggled being a single mom, running back and forth to Sloan Kettering Hospital for chemotherapy, taking care of her other two children, all the while continuing to work a full time position as a special educator - and most of the time she did it all with a smile on her face.
As I got to know Raizy more, I began to see this vulnerable woman behind the strong mask she wears. I just wanted to wrap her in my arms and tell her I will protect her, I have a shoulder for her to cry on but who was I kidding, that would never happen. I told myself that I'm too old for her, I'm out and she is not, heck, she doesn't even like butch women, and I am so not her type. However, she does like to laugh, and well, I can certainly make her laugh.
So we would take walks in the park, after work and I would lightly brush her hand, just hoping she would respond. When we said good night, I would hug her just a little longer. Our text messaging became more frequent and we both seemed to get excited when hearing from the other. We could just talk for hours and text till our fingers hurt and it was 2am. Could it be that she liked me too? I was beginning to think that just might be possible. Then on one of our walks, it was a little chilly and I put my arm around her, you know to keep her warm, because I can be a "gentleman" like that and this strong woman in her business suit just melted into my arms. I felt my knees get weak.
Just the sound of her name gave me, hell it still gives me, butterflies in my stomach. The thought of seeing her consumed my mind. I wanted nothing more than to feel her lips against mine. Her texts messages started getting sweeter. I think she actually does like me! Then one day, she surprised me saying she just so happened to be in the neighborhood, could she stop by. Of course, I said, with way more excitement than I probably should. As she walked up the stairs to my apartment, I thought of nothing else but pulling her into my arms and never letting her go. That is exactly what I did.
At first, Raizy, was a little skeptical about our relationship being long term. I wasn't sure either but it certainly was all that I wanted. We each made out a Pros & Cons list. Raizy showed hers to a friend and her friend said, "What are you crazy? This is a no brainer, the Pros side has more quality stuff, even though the cons list is longer." I thank that friend often and she has saved the date, just in case we win, since she will be a bridesmaid.
What really sealed it for Raizy was when she said to me, "But what if it doesn't work out?" And I replied with a lump in my throat, "And what if it does?" And once the stars aligned – we fell hard for each other and it has been incredible sailing since!! Here is a cliché that sounds so corny but is so true: we would have fun together watching paint dry. We both feel so safe with each other. We continue to grow as individuals and as a couple on a regular basis.
Raizy treated me to a 9-day cruise for my 50th birthday last month and we had the time of our lives. The cruise director, staff and even other cruisers cheered us on and kept calling us onstage as they loved our joint personality and laughed at our energetic humor and love. I even won 'Karaoke Idol' and promised Raizy that I'd sing to her at our wedding!
My heart continues to race every time I see Raizy. I can't get her off my mind and I am always so excited when I know that we will see each other. We giggle so much sometimes, that her kids yell at us to be quiet. Our friends on facebook say things like: " you guys are so cute", "get a room", "cutest couple, ever", "get a room", "I love that picture of you two", "get a room", "you are the most sickeningly sweet couple on fb, most couples would make me nauseous but you two are so adorable", "now get a room".
Whether we are having a serious talk or making funny faces for any camera that is pointed in our direction, we know one thing for sure, we are in love. That deep, "I would do anything for her" kind of love….
In fact, only two months into our dating, we had already found the perfect engagement ring, had already planned a timeline for moving in together, getting engaged and married. I had a picture of that engagement ring plastered on my work wall since celebrating our first dyke march together, knowing so confidently in my heart that she was the one for me forever.
I look forward to spending the rest of my life with the most incredible, smart, funny, dynamic, loving, beautiful woman ever. She is more than I dreamed possible and I am so glad that I waited for the perfect woman to come along, even though I am still surprised that I have grown to adore her long red hair!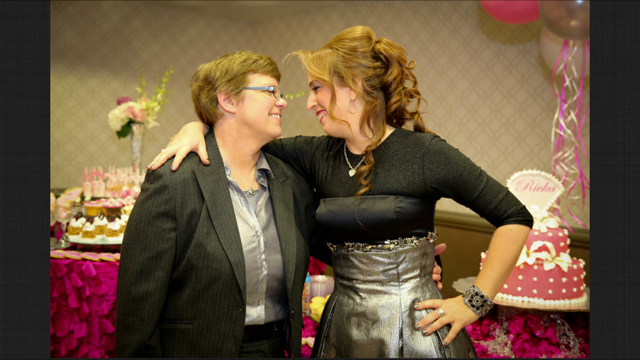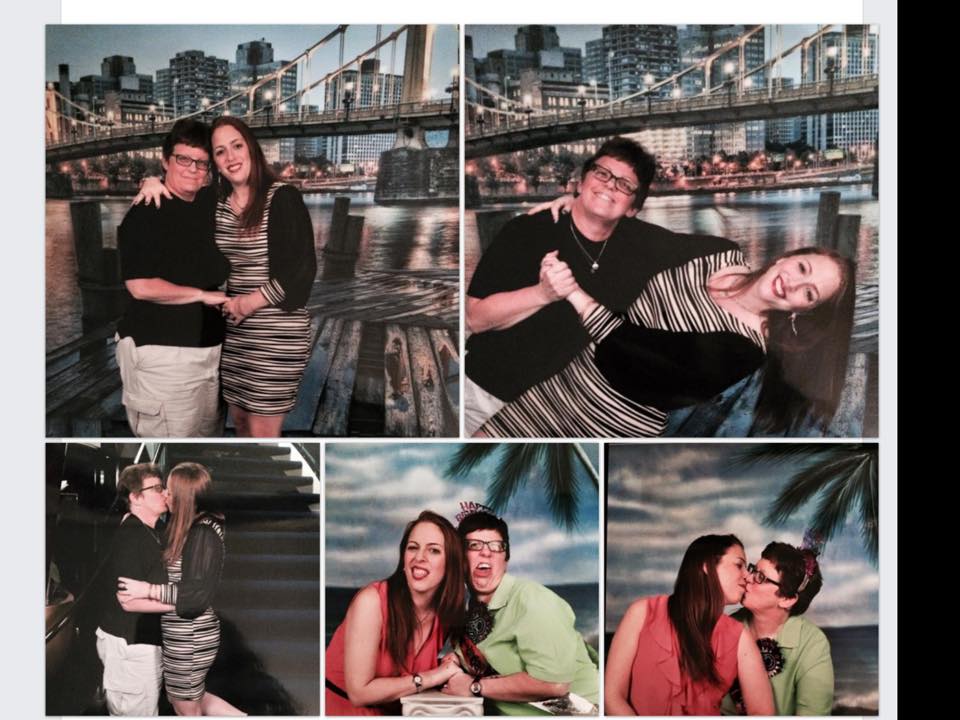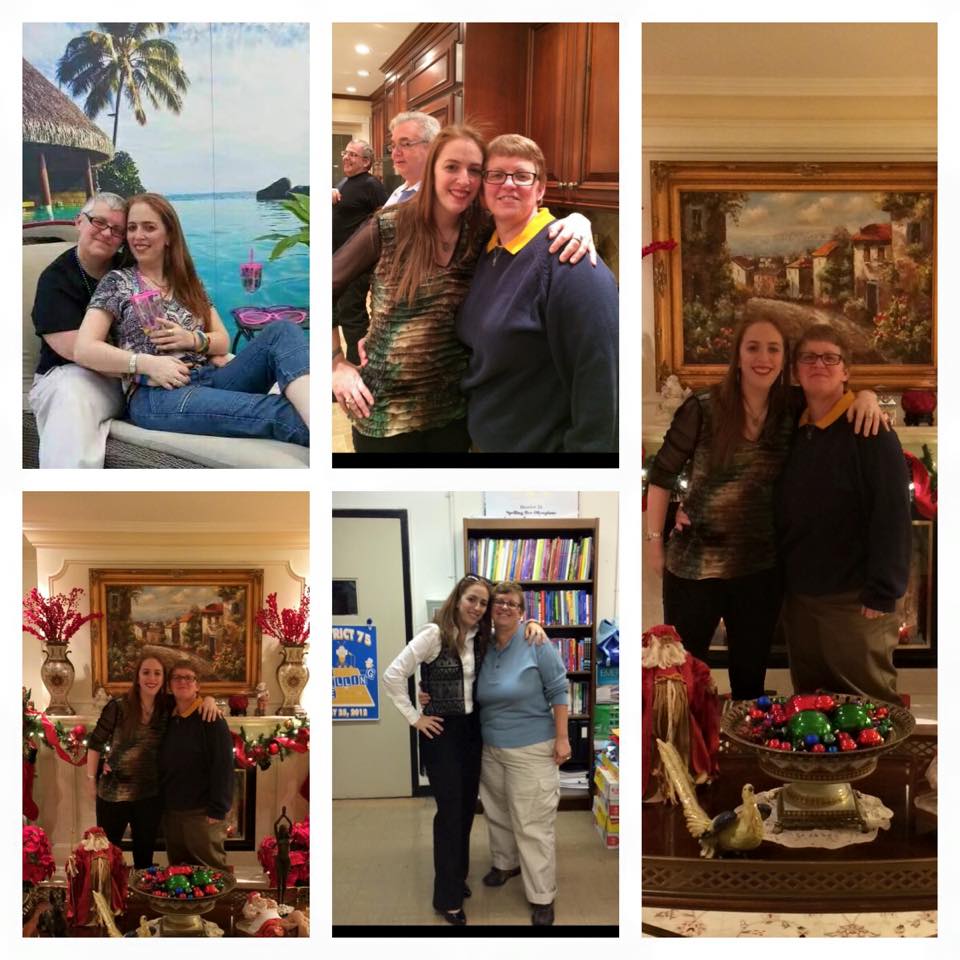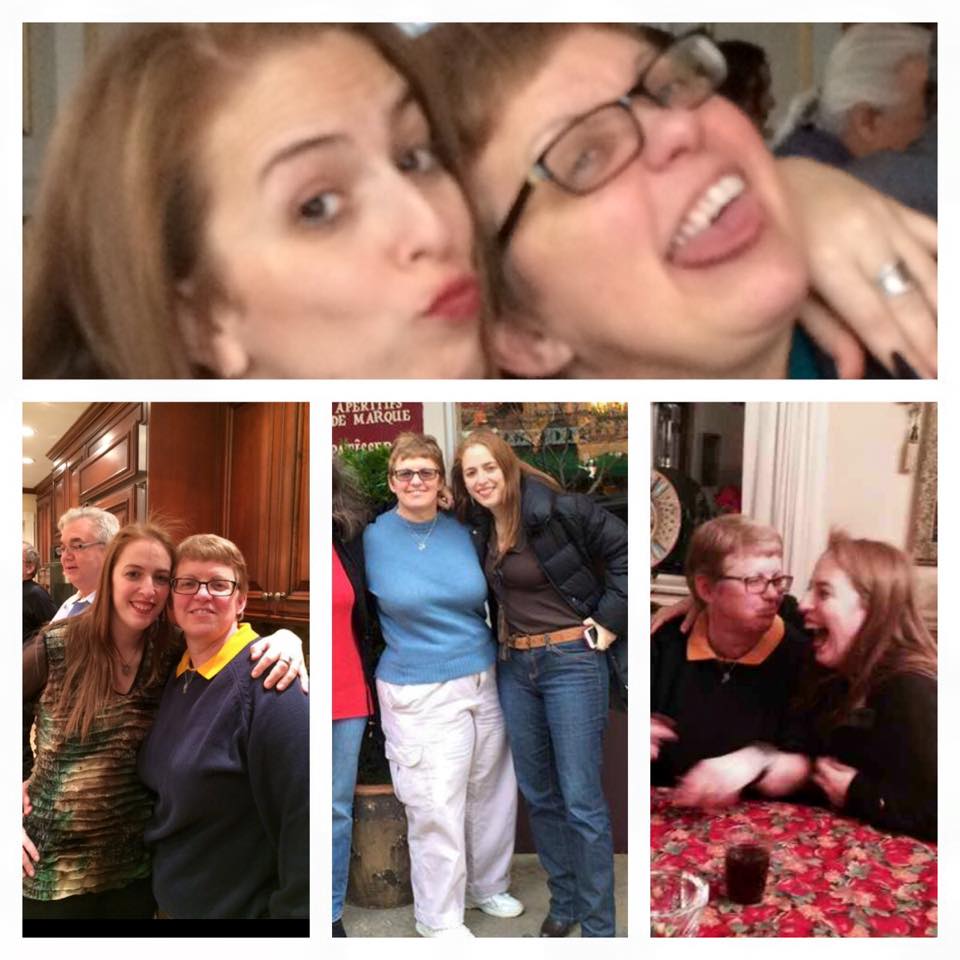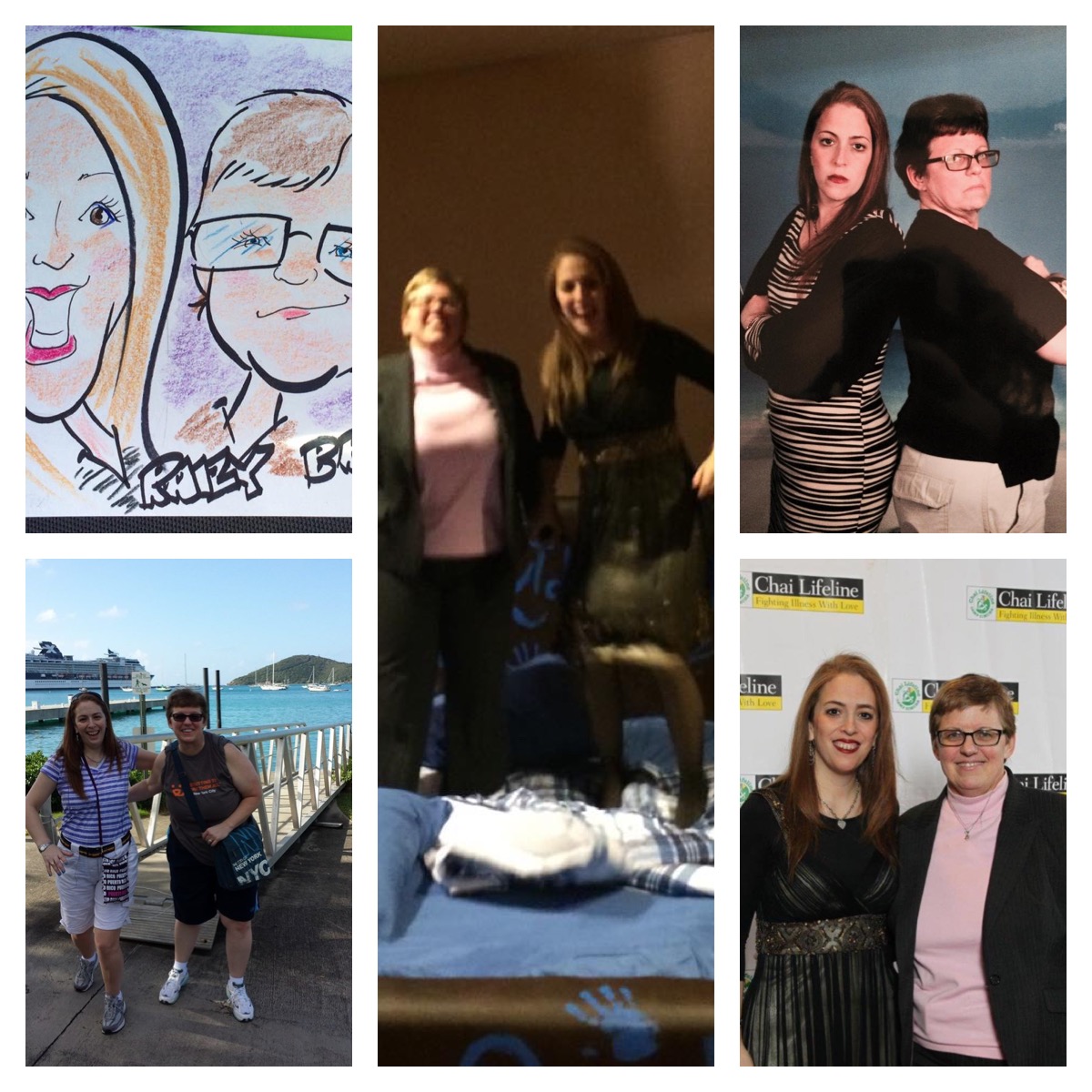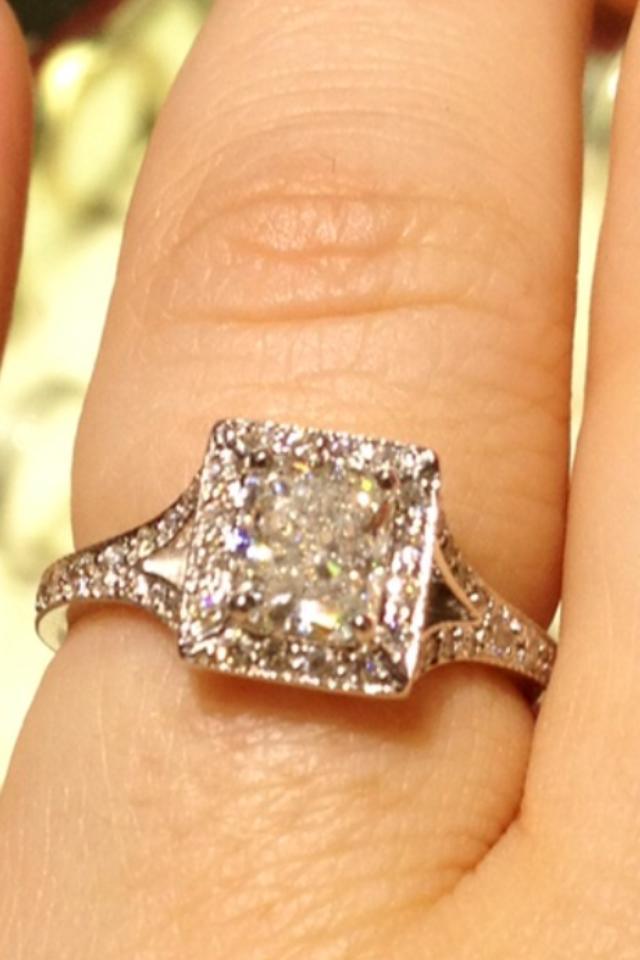 View All Giveaway Entrants:
Find Out More About The Wedding and Honeymoon Giveaway Sponsors:
Click on a Sponsor's Logo for More Information
EnGAYged Weddings' Social Media: