Val + Chelsey
More Photos and Articles:
Read Their Love Story!
We are a family that has overcome great adversity despite multiple trials, tribulations, and all odds stacked against us. At the beginning of our courtship, Chelsey, my fiance, was shunned by her family because they disapproved of our relationship. (Not only are we a lesbian couple, but we are an interracial lesbian couple living in the south. This was difficult for her family and society to accept.) I had a place to sleep at night but there was no room for Chels.
Due to the distress placed upon our relationship, the easiest decision to make would of been to separate. She could go back to her family-- being loved and accepted by them because she was living the way they wished, and I could go back to my life that existed before her. But the truth is, I'd never have anyone to accept me or love me the way she did. We had an unbreakable bond and there was no way we were going to let anything stand between us.
Determined to stay together, we basically lived out of my car for a few weeks. The circumstances were tough and frustrating but we never lost sight of our goals or our love for one another. We knew that eventually things would get better and they did.
It has now been 4 years since we laid eyes on each other. It has not been an easy road but we have always managed to come out on top together. We went from dead end jobs to full time employment with reputable companies. But the most amazing thing of all is that together we became moms! 7 months ago I gave birth to our beautiful daughter, Emerson. She has brought a joy to our lives that I never imagined possible. We plan on trying to conceive again in a few months. This child Chelsey will carry. Her family is a lot more understanding and accepting of our relationship, and my family has welcomed her into their hearts.
We are both from small towns. And much as we yearn to explore the world; we haven't been in a secure enough place financially to do so. In addition, we are both so busy with work and raising our daughter, quality time between the two of us is extremely limited. We have been engaged for almost two years now but our wedding has been put on the back burner as well.

I can honestly say I have found my soulmate. Chels, is wonderful spouse to me. She supports me, motivates, and is always by my side. And as great as she is to me she is 10 times better to Emerson!
There is no one else I would rather spend the rest of my life with. I wish I, alone, could give her the amazing wedding and honeymoon she deserves.
But since I can't right now, I know that you guys can. Select our family and bless us with one of the greatest gifts we will ever receive.

Sincerely,
Val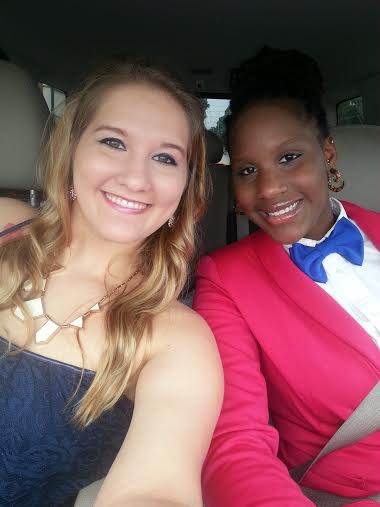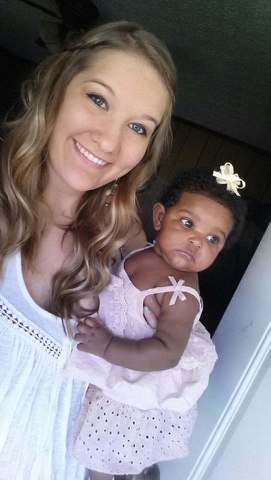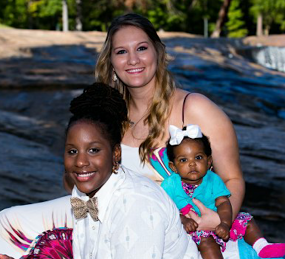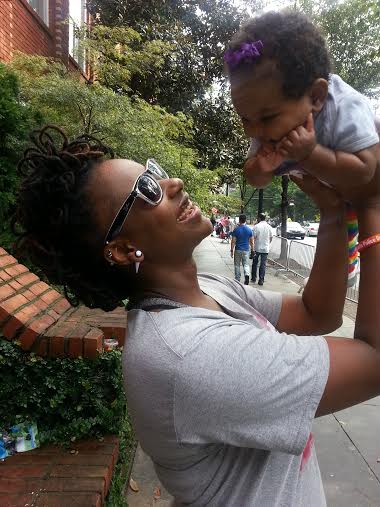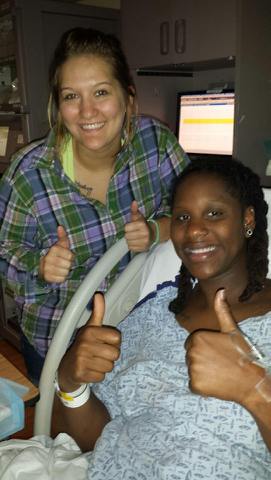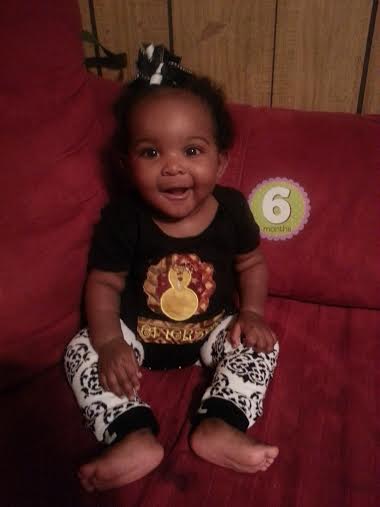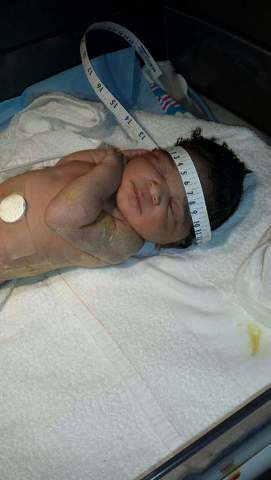 View All Giveaway Entrants:
Find Out More About The Wedding and Honeymoon Giveaway Sponsors:
Click on a Sponsor's Logo for More Information
EnGAYged Weddings' Social Media: