Tiara + Brittany
Read Their Love Story!
My Name is Britney. My Fiancé Is Tiara

Me Nd Tiara Met Each Other Through A Mutual Friend 7 Years Ago. 2Years After Meeting Her I Got Her A Job With Me At A Nursing Home As A CNA. We Flirted and Flirted For Weeks. Mind You She Really Didn't Know If She Was A Lesbian Or Not But She Knew She Was Attracted To Me. It's Was Febuaray 3rd 2010, It Was Snowing Nd I Offered Her To Come Stay At My House Because I Lived Closer And I Didn't Want Her Driving Her Little Eclipse In The Snow 30mins Home.
We Get To My House And She Asked Where She Would Sleep I Gave Her "That Look" And Said "With Me Of Corse We Can Cuddle, It's Ok I Cuddle With All My Friends" That Night We Get In Bed And I Lay On Her Chest. We Both Wanted To Kiss Each Other As Our Heads Inched Closer And Closer To Each Others Face. I Guess We Both Were To Scared.
The Next Night She Stayed Again. This Time We Weren't Scared. I Was Laying On Her Chest And Again Our Faces Got Closer And Closer Until Our Lips Met. I've Never Felt This Unbelievable Feeling Throughout My Entire a Body Before With Anyone Else I've Ever Been With. I Knew Then At That Moment I Was Hers And She Was Mine. February 6th 2010 I Was Her Girlfriend.
We Got EnGAYged Sept 25 In Jamaica. She Took Me On My First Vacation Ever And Made It Beyond Memorable. We Had A Beautiful Photo Shoot Along The Beach. Photos Attached.
Have Been Through A lot As All Couples Have. We Make It Through Everything As A Team. She's Taught Me So Much Made Me Such A Strong Person. I Wish I Could Give Her The World.
This Wedding Would Mean The World To Both Of Us. As Of Now We Are Both Working Over 40hours A Week To Save For A Wedding We Want To Have Before Moving To NC. It's A lot Of Stress Tears And Prayers Going Into This Wedding Planning. Winning This Wedding Would Be A True Blessing And Dream Come True.

Thank You For Reading Our Story. My Fingers Are Crossed And Prayers Are Up!!!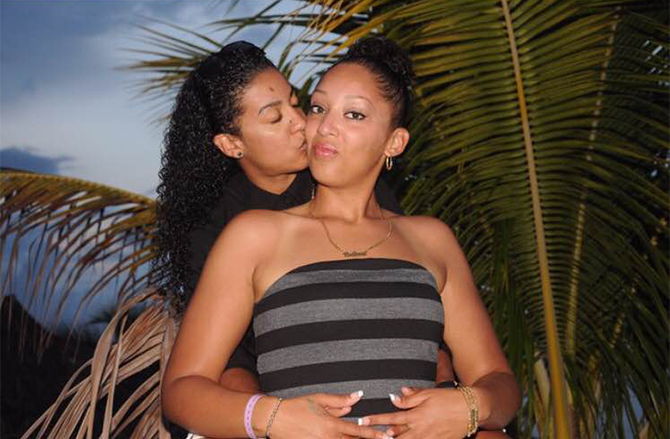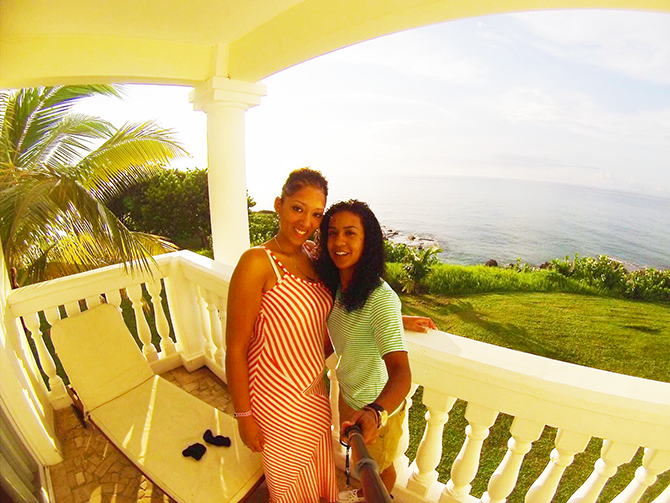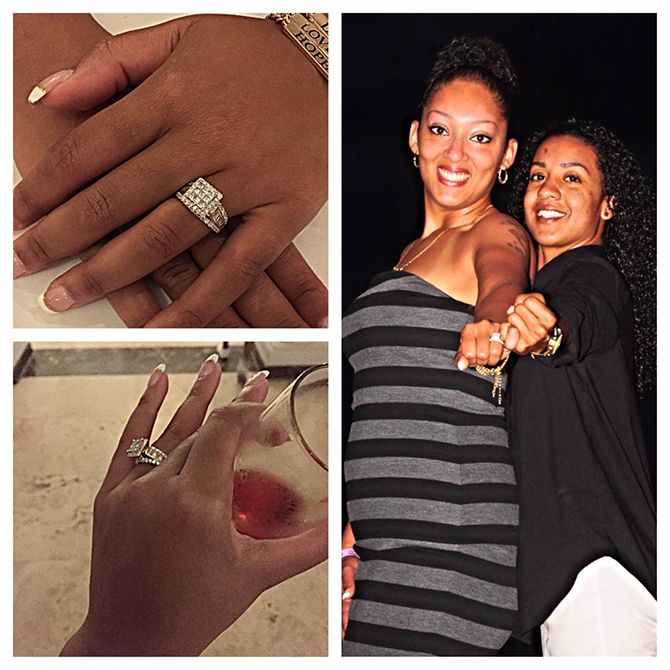 View All Giveaway Entrants:
Find Out More About The Wedding and Honeymoon Giveaway Sponsors:
Click on a Sponsor's Logo for More Information
EnGAYged Weddings' Social Media: