Josh + John
Read Their Love Story!

On that magical day, we had both been way past done using the local mobile dating app. We were both by chance, and as miracles go we experienced something that can only be explained as a glitch.

The definition of a glitch is
noun
1. 1.
a sudden, usually temporary malfunction or irregularity of equipment.

o
1. 2.
suffer a sudden malfunction or irregularity.


upon logging onto our mobile dating application, which would be both of our last time logging in.We had decided after this that we'd take time and let fate decide. Josh's phone malfunctioned temporarily and showed that John was less than one mile from John. The truth in fact was that he was actually fifty miles away. Once we began talking the glitch fixed itself and showed the correct mileage, however at that time it did not matter. Josh worked and walked four miles a day to get to work because he had no transportation. Josh's background was that he recently moved to Florida in July of 2014. He made a wise decision. And it was fate that we met. Since then Josh made the decision to move to Pensacola which is where John lived. We both decided to make a life here in Pensacola Florida.

Upon arriving to Pensacola for his first time, Josh found John to be living without power, gas, or water because of his inability to pay the bills because of lack of income. We started from nothing. and when people say that the irony here is that we had absolutely NOTHING!

Josh took one last trip back to his home state of Kentucky to visit family and friends. The idea was that Josh would stay for a while and make sure it was something that he wanted to do. Josh said three days before John had scrounged up the money for Josh to buy a ticket back. Josh took the chance at a new life and never looked back!

This contest would signify more that just winning but our chance to begin our life together on the right foot whereas otherwise we'd not have a chance at the wedding that everyone always dreams of. Please make our wedding day that extra bit more special.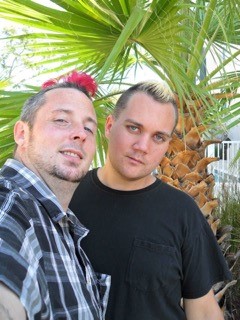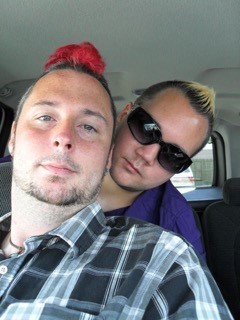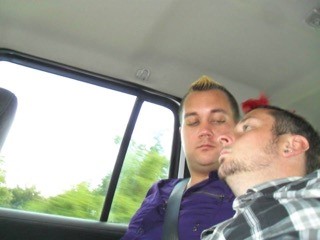 View All Giveaway Entrants:
Find Out More About The Wedding and Honeymoon Giveaway Sponsors:
Click on a Sponsor's Logo for More Information
EnGAYged Weddings' Social Media: