Jonathan + Joel
Read Their Love Story!
My name is Jonathan and I'm entering me and my fiancé joel in a chance to win our dream wedding!

Starting off I knew my fiancé joel back in school and I've always had a thing for him! The way the light shimmered of his eyes his smile and amazing personality, but I was scared of me not being enough for him! My hole life I've suffered from self confident issues and having the fear of not being good enough, but I was wrong. With me giving up on even trying to talk or get to know joel I let him slip threw my fingers.

As the years went on we both went threw demeaning relationships that got us no where and just caused us more set backs in life. But those set backs made us who we are today. After 6 years of heart ache I can honestly say I gave up! Within the 6 years I lost connection with joel until I logged into my old Grinder account and saw this boy who I thought I knew but couldn't remember! So I messaged him. You see back in high school our friend Noelle tried getting us together and setting us up but neither of us budged. Now 6 years later my fiancé Joel and Noelle are sitting in the bar and joel gets a message from me saying hi! He asked noelle if she knows me and she states that it was me, that I've just lost a lot of weight. With joel remembering who I am messages me back and says hi! After us talking for a few weeks we started really talking and seeing each-other daily! To the point we stayed over at each others house!

The first time he called me his boyfriend was December 15 th at 2:30 am in my bed at my house with us watching Rehab Addicts (which is our favorite show) on my computer. But we made it official on Christmas Day the 25 th. Knowing what I had and us both being the happiest we've ever been in life I proposed to him on New Year's Eve this year after our New Years kiss! I said to him "even tho I don't have the rings just yet, will you do me the honor of being my equal, my partner, my husband for the rest of my life, our life?" Of course he said yes and we kissed. The most magical moment of my life!

Me and joel are the most happiest couple on the earth it seems and winning this wedding would make everything even more better!
We are in between jobs now and we r searching desperately for one and I just want the best for my fiancé.

We've had nothing but heartache the past few months with deaths in the family including my grandfather who was like my dad, to financial problems. He doesn't know I'm doing this and if we won it would take an enormous weight off not only my shoulders but his as well. Nothing more would make us happier winning this. Thank you for your time and I'm crossing our fingers for the both of us!

We live together on my old property in Derry Pennsylvania In Westmoreland County!
Look forward in hopefully hearing for you guys!

Love,
Jonathan & Joel :)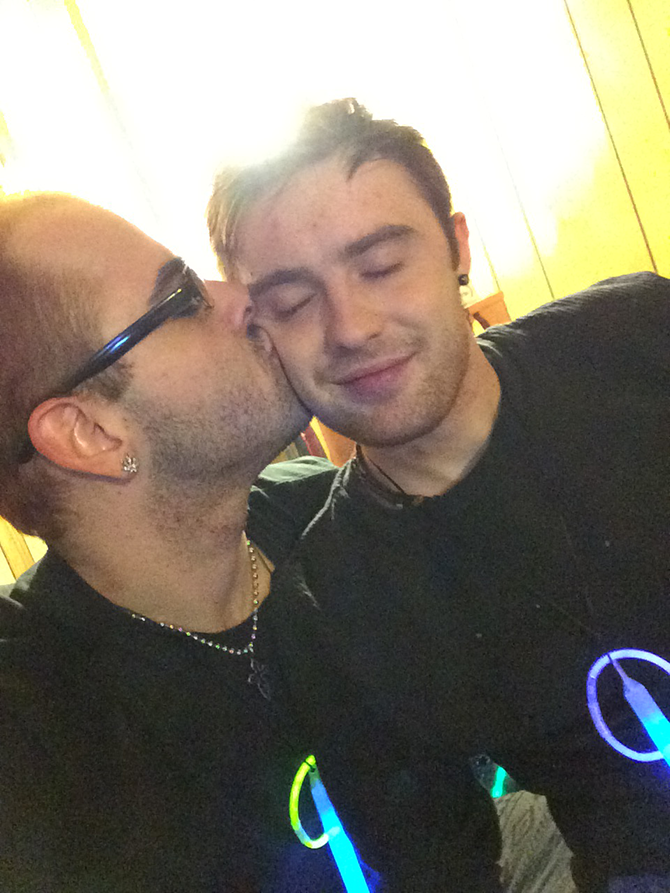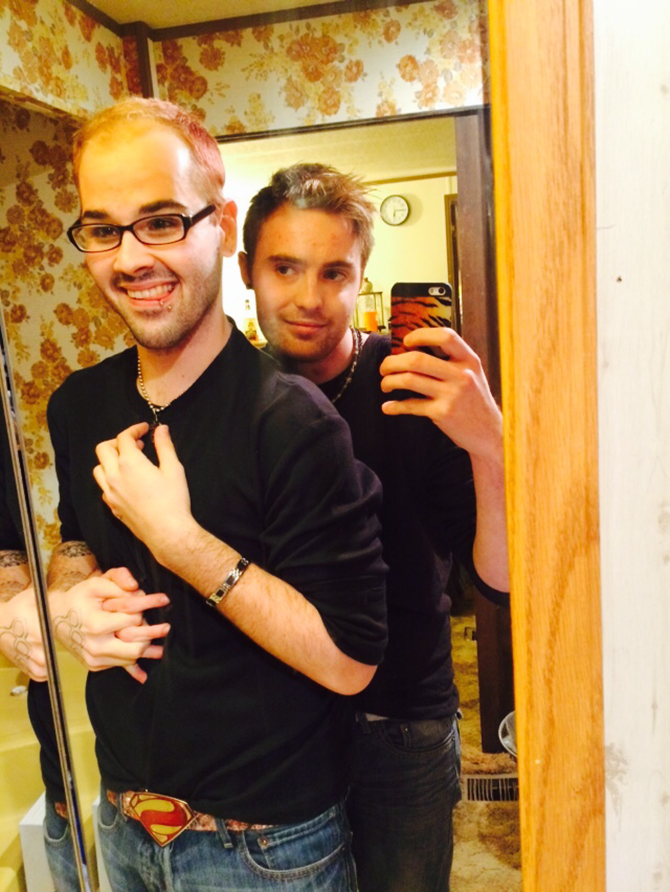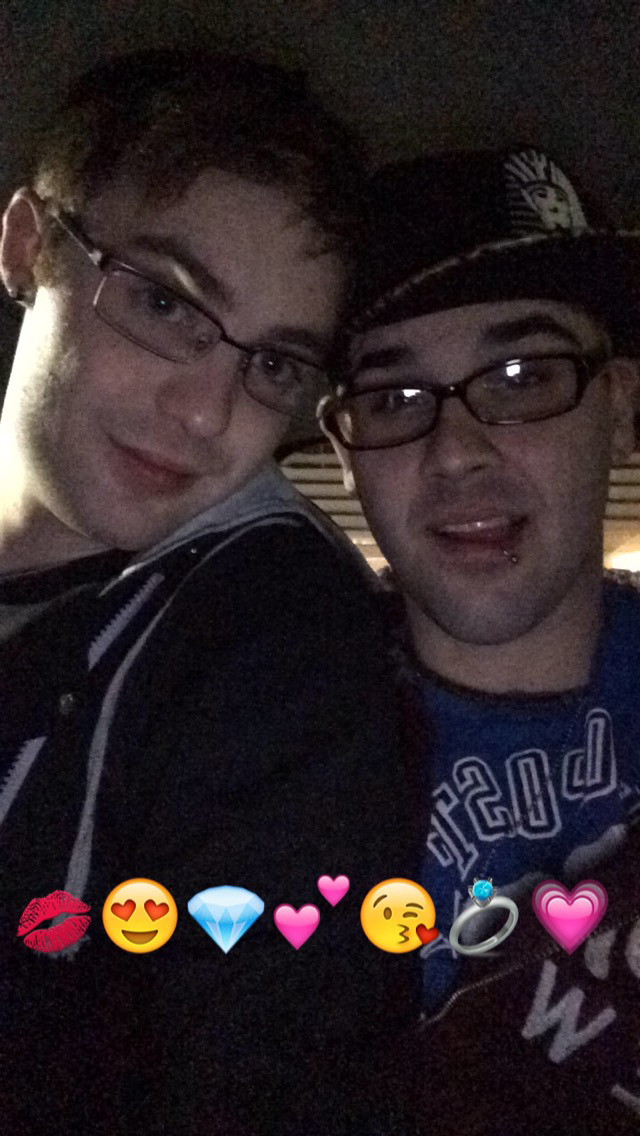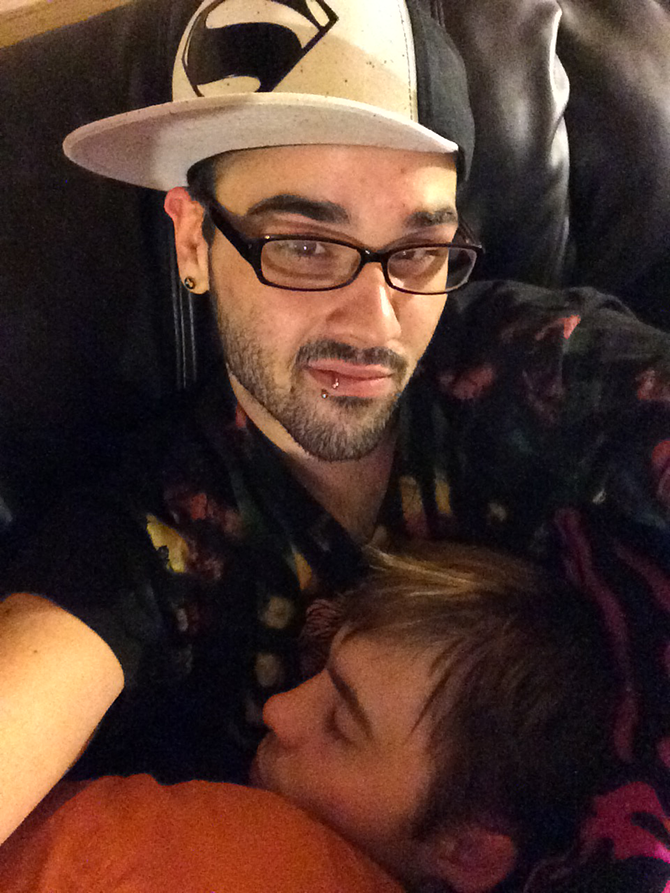 View All Giveaway Entrants:
Find Out More About The Wedding and Honeymoon Giveaway Sponsors:
Click on a Sponsor's Logo for More Information
EnGAYged Weddings' Social Media: