Sacred Moments
Madison, Wisconsin LGBT Wedding Officiant
Edgerton, WI ~ Fitchburg, Middleton, Waunakee, Verona, Sun Prairie, Stoughton, Fort Atkinson, Portage, Baraboo, Janesville, Monroe, Watertown, Whitewater, Beaver Dam, Beloit

Love is Love. We offer inclusive wedding officiant services.
We believe that anyone who would like to get married should be able to. Working outside the box, so to speak, can bring the opportunity for a memorable, meaningful wedding ceremony.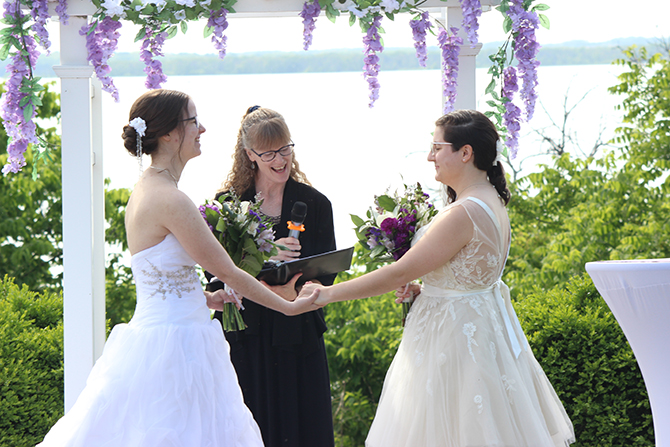 Sacred Moments has been officiating weddings since 2011.
Trish is passionate about these services and enjoys working with a variety of couples. Looking for ways to create something that fits the personality of each couple.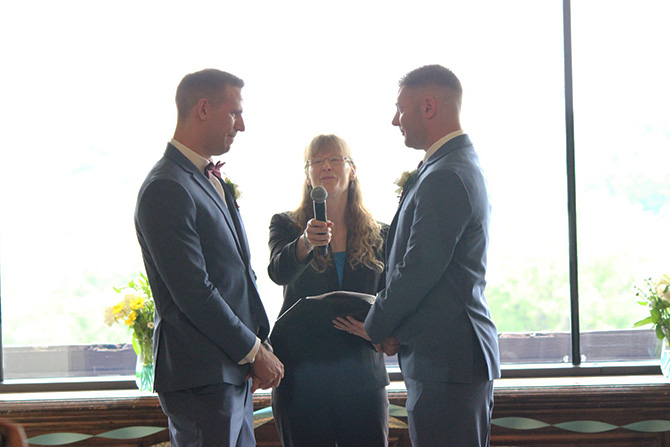 Creating the Ceremony
The process of creating a personalized wedding ceremony includes getting to know the couple through many phone calls, emails, and an in-person meeting when schedules allow. A large wedding binder file with many sample ceremonies/readings/vows and other possible ideas will be provided to help with the creative process. Officiant services include support for the couple from the beginning of the process, once the wedding date is reserved, through the filing of the marriage license after the wedding is complete.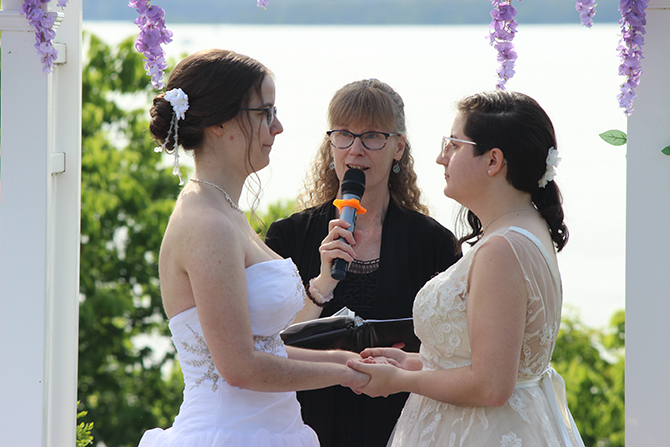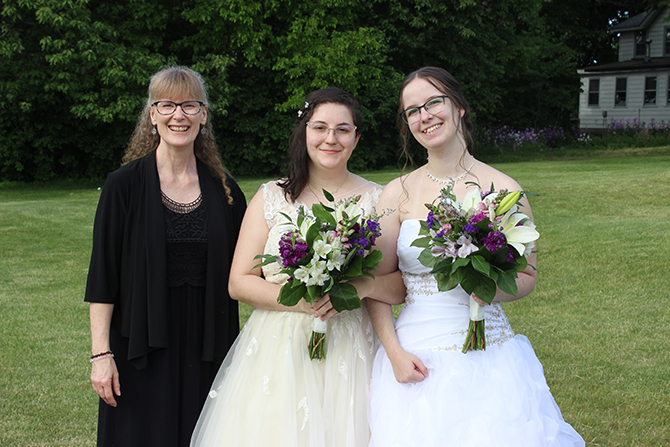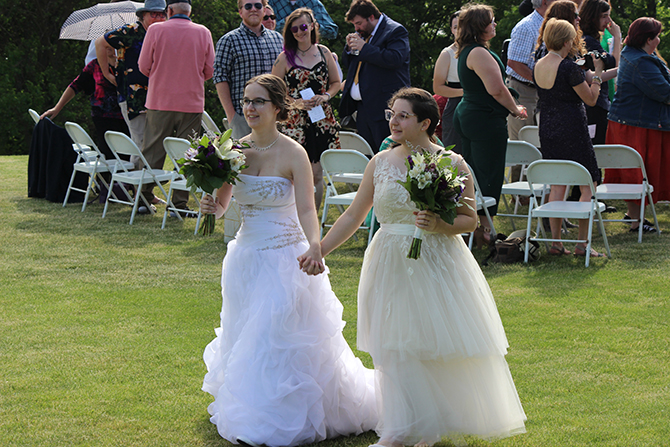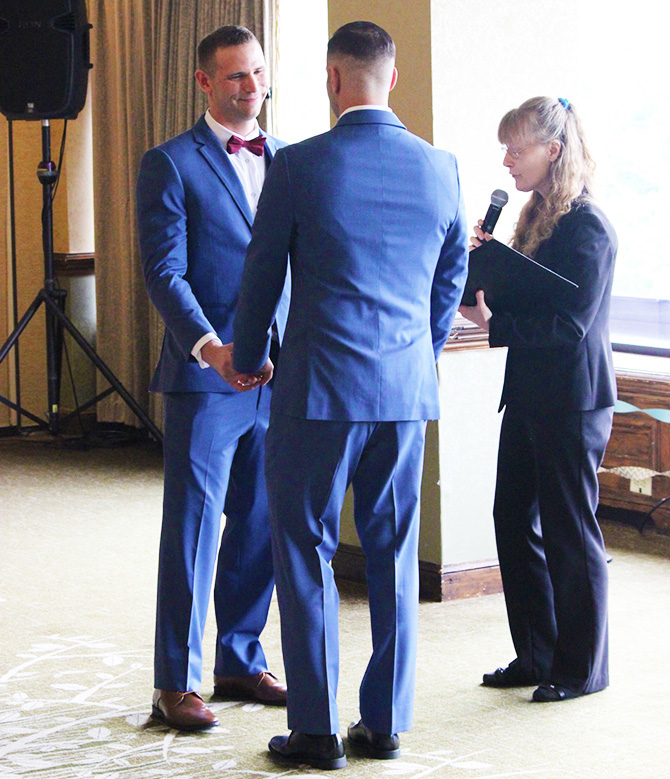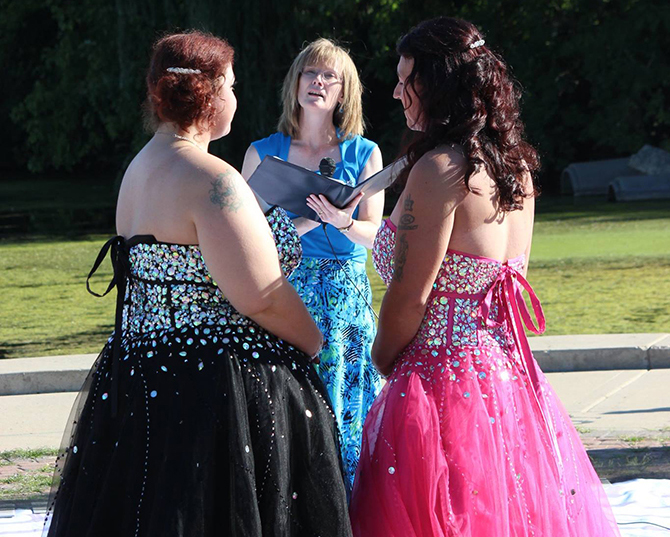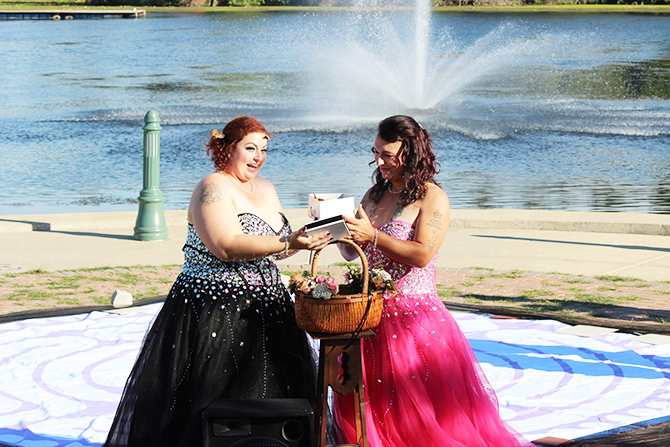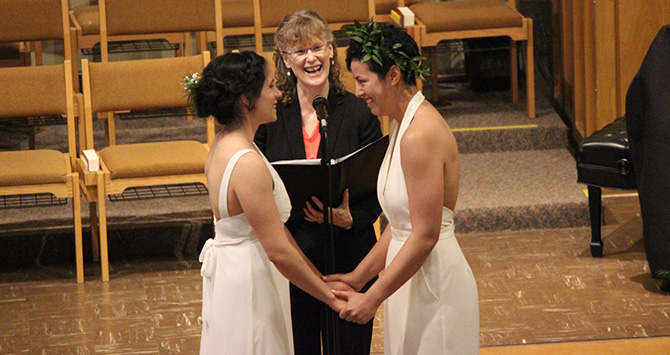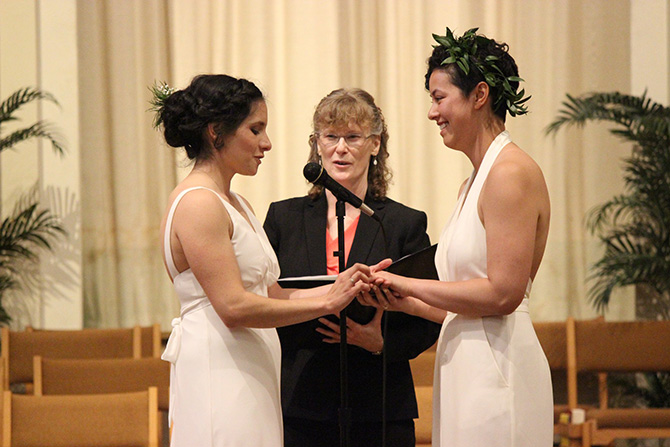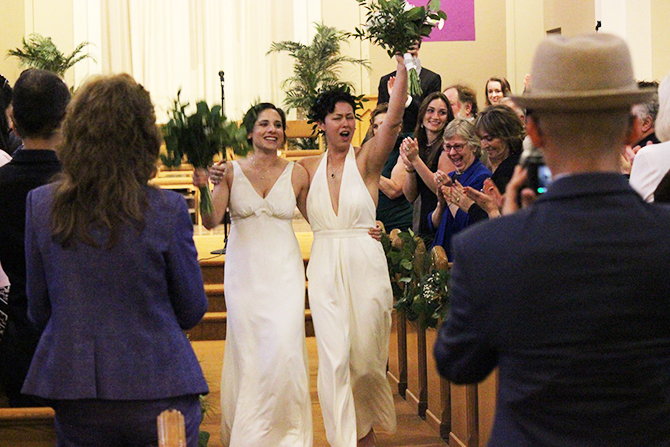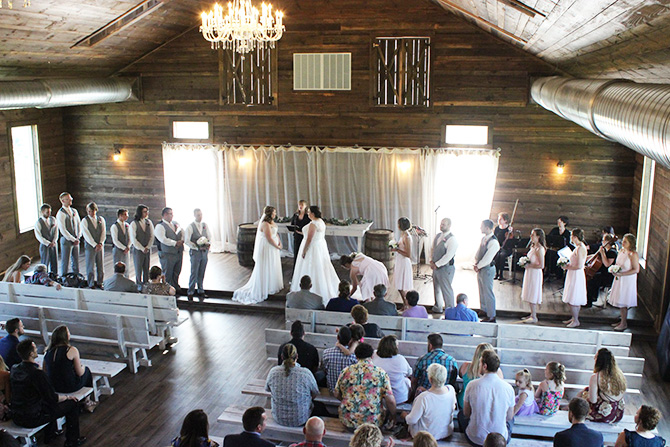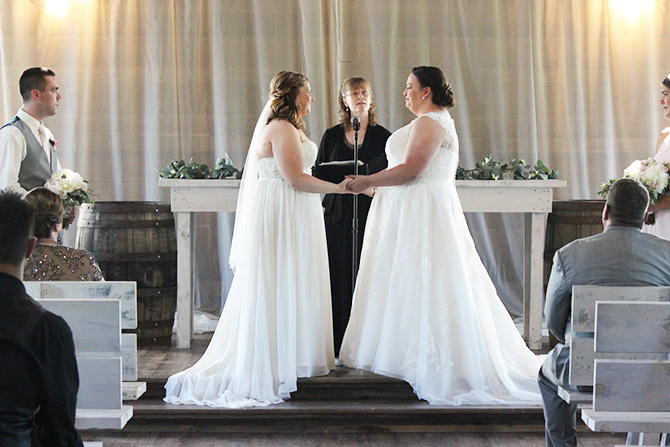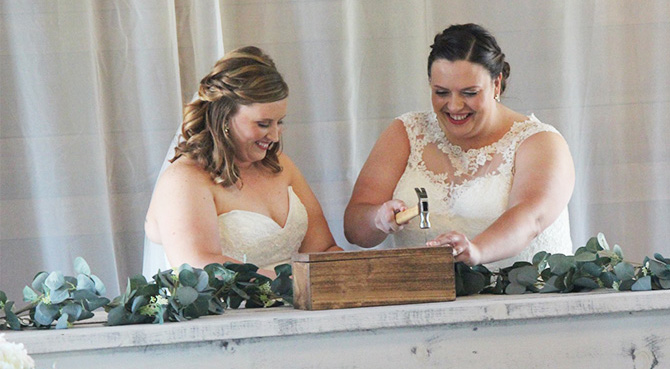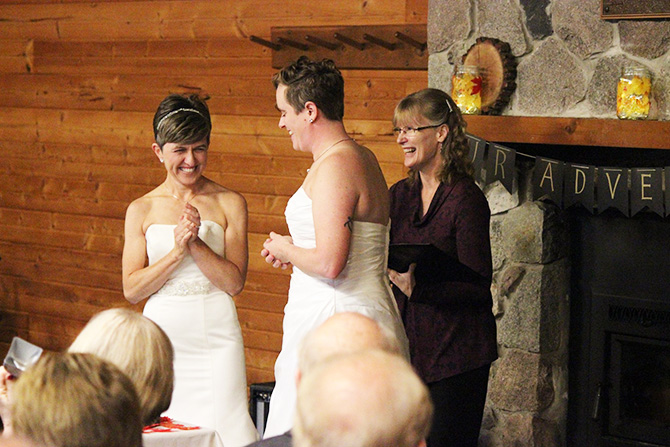 Pricing Information
Fees for officiant services are based upon driving distance (the first 50 miles are included) and the size of the wedding, including both the number of guests and the size of wedding party. A couple who contacts Sacred Moments within 30 days of the wedding date will be charged a slightly higher fee due to the time constraint on creating and preparing for the ceremony.
To reserve a date for Sacred Moments officiant services a couple must submit a non-refundable retainer deposit no less than half the amount of the total fee along with a signed contract. After this is complete the date is reserved for you! The remainder of the balance is due two weeks before the wedding date.

Meet Trish Kalhagen - Wedding Officiant
Trish has been officiating wedding ceremonies since 2011, when she first stepped in to officiate her son's wedding. During the ceremony she realized this was exactly the service she was to offer. As they say, the rest is history!
Trish greatly enjoys officiating and personalizing weddings as couples celebrate this important occasion in their lives. It is a wonderful privilege to serve and support two people who are committed and in love as they prepare for this special day. Wedding events are intended to be a memorable experience, one to be cherished for a lifetime. She appreciates how unique each couple is in their relationship, working together to prepare and create a personalized wedding ceremony that fits who you are. This is an opportunity to create a heartfelt, meaningful and special event.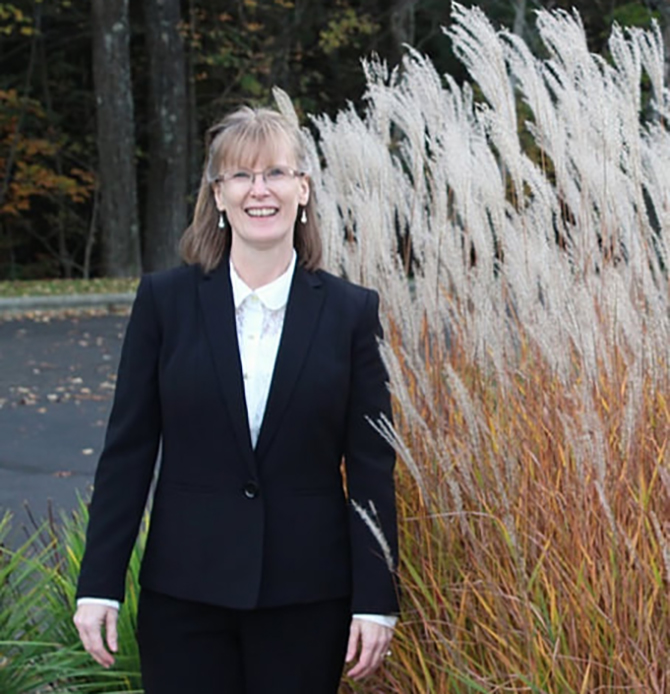 Trish is a professional Wedding Officiant and is an ordained Non-Denominational Minister with the Universal Life Church, certified as a Spiritual Director and Reiki Master Practitioner.
Trish has facilitated workshops, support groups, and women's sacred circles. She has supported adults in Agrace Hospice Care and Gilda's Club.
Trish is a member of the American Association of Wedding Officiants. She has received the Wedding Wire Couple's Choice Award from 2014-2022. This recognition includes the top 5% of wedding professionals in the nation. ​
Trish enjoys music (listening, singing and dancing), dining out, movies, reading spiritual books, traveling, time with friends and family, and being in nature.
Reviews for Sacred Moments
Karl K. ~ Everything we needed and more
Trish did an amazing job with our wedding! She kept us on top of our game every step of the way and made sure none of the little details fell through the cracks. We actually saw her at a friends wedding and thought she did an amazing job so we asked our friend for her contact info. We were also thankful that she was willing to officiate a gay marriage because nowadays you just don't know. She really was everything we could have asked for in an officiant. 5 stars, 100% would recommend
Charlotte M. ~ Seamless and Deeply Meaningful
It was an absolute pleasure to work with Trish in the many months leading up to our wedding! In what was often a stressful time overloaded with decision-making and logistics, we always looked forward to our phone calls with Trish because her confidence and joy for the important part of the day (the "getting married" bit…) is contagious. She made our rehearsal was smooth and calming--a remarkable feat for two anxious brides in the welcoming guests from the four corners of the earth!--and by the time we were at the altar actually saying our vows and putting on rings, Trish felt like an old friend. If you're looking for a ceremony that feels authentic, solemn, joyful, and utterly effortless, look no further than Trish Kalhagen.
Becky ~ Working with Trish was one of the best decisions we made.
She was very organized, extremely helpful, and she had great ideas to help us construct our dream wedding. She kept us on task with a timeline and checklist for us to follow. She was incredible every step of the way. Our ceremony was perfectly us and my wife and I couldn't be happier!!!
Dale ~ We were so lucky to find Trish!
We wanted a very short and sweet service. Somehow she was able to do that and still make it very special. She was so personable and easy to talk to. It was like we had known her for years. She understood everything we wanted with very little explanation! I can't imagine that I would have wanted anything different at all. It was perfect.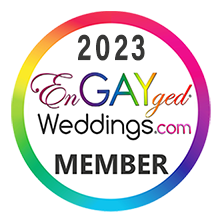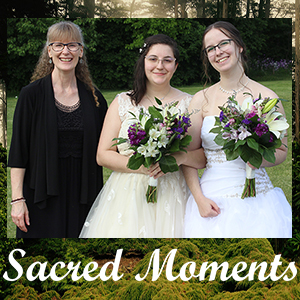 Visit Vendor's Website:
Call Vendor:
(608) 921-1123
Contact Name:
Trish Kalhagen
E-mail Vendor:
Vendor's Social Media:
Vendor's Address:
Edgerton, Wisconsin 53534