Mount Baker Lodging, Inc.
LGBT Vacation Home Rentals -
Honeymoons and Wedding Groups
Glacier Springs, Silver Lake, Cascade West, SnoWater and Snowline
Welcome to Mt. Baker!
Cabins, cottages, condos, chalets and executive vacation rental home accommodations are available through Mt. Baker Lodging. Our agency's goal is to provide you with the area's finest vacation home rental accommodations, while you enjoy the splendor of Mt. Baker.
Put your feet up at one of our many Mt. Baker area vacation properties, and call it a Mt. Baker day!..... after a long day of hiking, mountain biking, mountain climbing, backpacking, fishing, hunting, exploring, nature viewing, downhill skiing, cross country skiing, snowboarding, snowshoeing, snowmobiling, or sledding.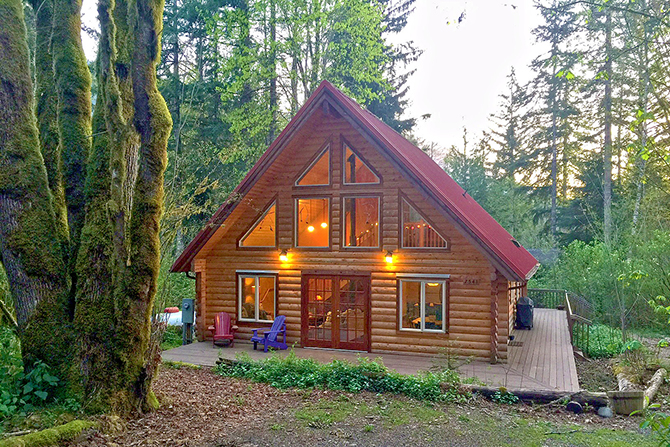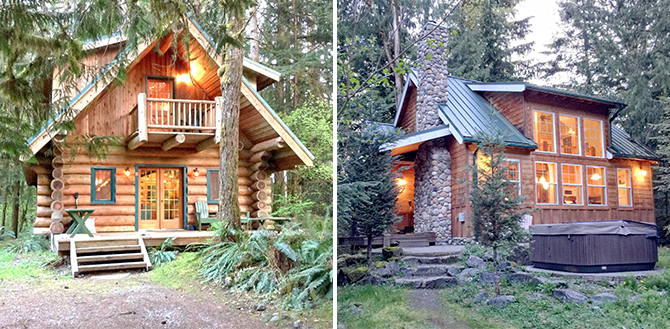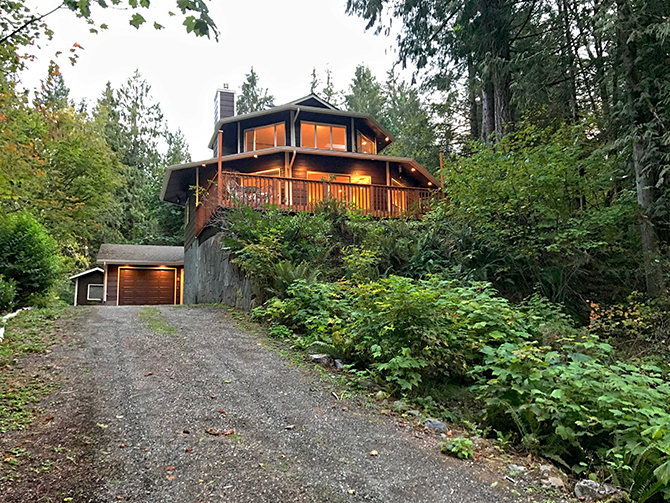 Escape...
Discover a unique vacation experience with Mt. Baker Lodging. Each home is privately owned, individually unique, and just minutes from the Glacier Mountain Village. You are furnished with linens, towels, and kitchenware appropriate to the occupancy limits of each home.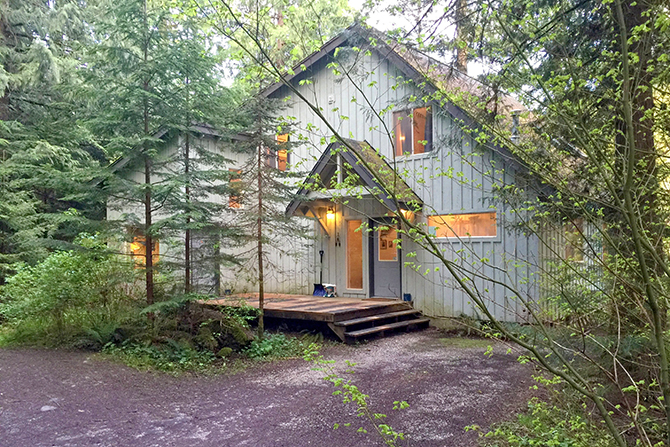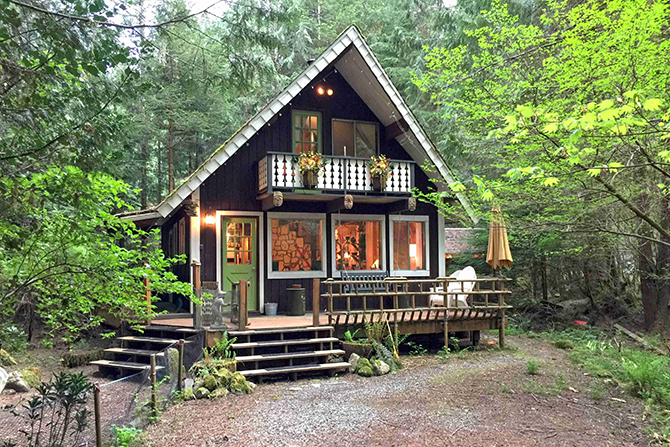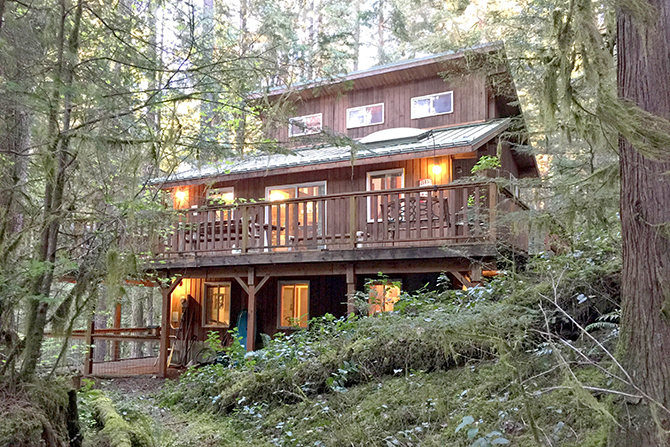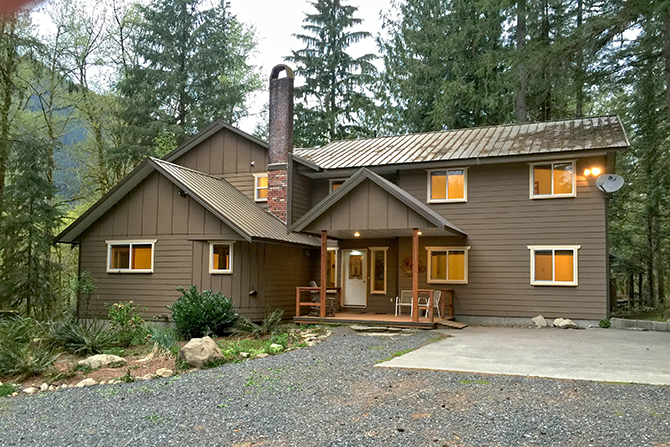 Glacier Mountain Village
Glacier Mountain Village sits in a pristine valley at the entrance to the Mt. Baker-Snoqualmie National Forest. Here you'll find great restaurants, a grocery store, the forestry service info center and town services.
Each home has a unique character that reflects the Pacific Northwest. If you're in the mood for "rustic" or "contemporary", we most likely will have a property to suit your individual taste.
Our accommodations range from cozy cabins for two, and family cabins, (cribs available) to spacious group chalets. And you can be as close to or as far away from the action as you want.
All of our current rentals are listed on our website - there you will find updated information on current and new listings. Or call us with your requirements, and we'll find a property that will match what you're looking for! Available Options Include:
Hot Tubs
VCR's
Fireplace
Wood Stove
Sauna
Propane BBQ
Dishwasher
Game Rooms
Once you select your property, just call us with your arrival date, number of guests and length of stay, and we'll take care of the rest. We give you the privacy of your own home while you enjoy your stay in beautiful surroundings.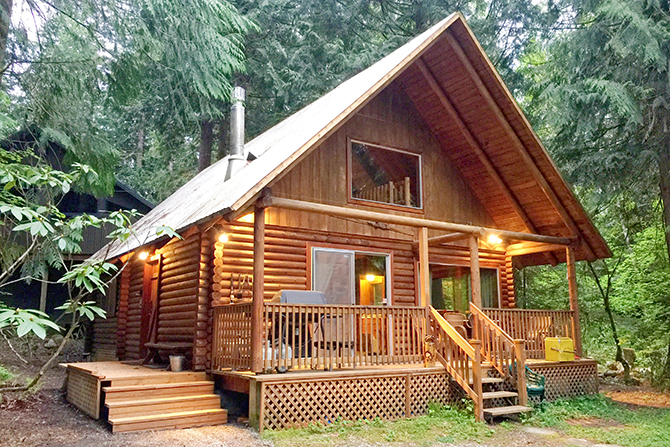 Ski Mount Baker!
Mt. Baker ski area has boasted an annual snowfall of over 1,000" (one of the highest on the continent) and provides fun for skiers of all ages. Eight chairlifts and two rope tows make family skiing ideal and the mountains steepest and deepest will challenge the expert "go for it" skiers or snowboarders. Some areas have their own parks and playgrounds open year round.
Year Round Activities at Mt. Baker
There are miles of hiking trails, leading to glacier lakes, icy streams and thundering falls, beautiful year round! Mt. Baker and the surrounding area offers a wide variety of activities year-round including Skiing, Snowboarding, Fishing, Golfing, Hiking / Nature Trails, Gold Panning, White Water Rafting, Rock Climbing and Much More!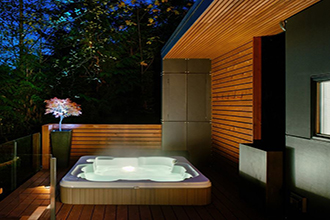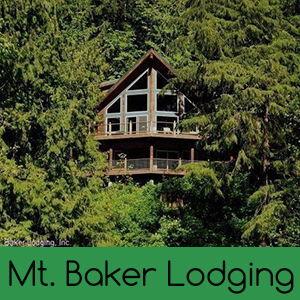 Visit Vendor's Website:
Call Vendor:
800-709-7669
Contact Name:
Guest Services
E-mail Vendor:
Vendor's Social Media:
Vendor's Address:
P.O. Box # 5177 Mt. Baker,
Glacier, Washington 98244
Member Since:
November, 2009

Visit Vendor's Website:
Call Vendor:
800-709-7669
Contact Name:
Guest Services
E-mail Vendor: