Sisters of Anarchy Ice Cream
Ice Cream Catering Company
Farm-to-cone ice cream made on-site at Fisher Brothers Farm in Vermont, almost entirely with flavor elements grown on the farm by the ice cream makers.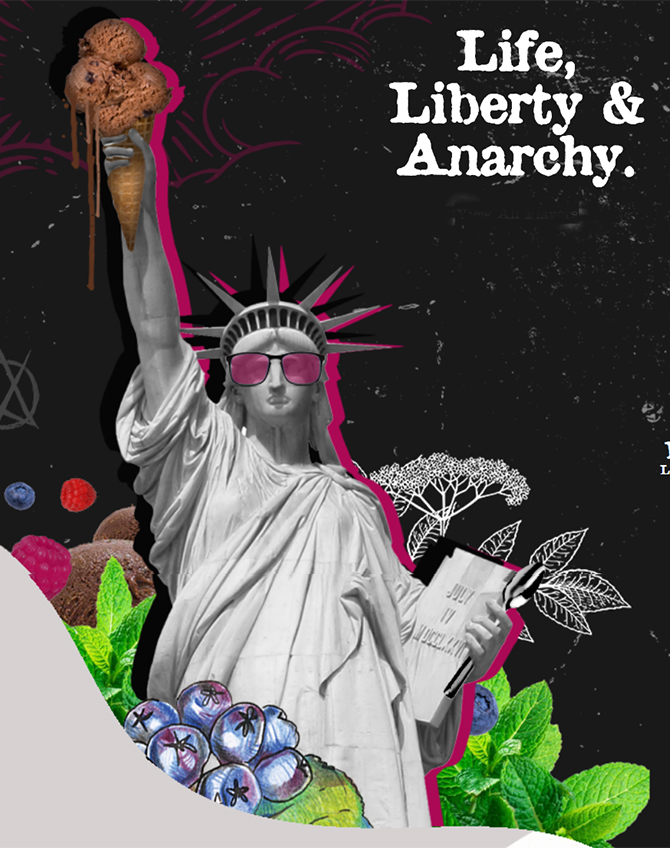 All Your Catering Needs!
Looking to make your wedding event unique and awesome? That special something that will set you apart from the rest? Well, then you've come to the right place! We at Sisters Of Anarchy revel in the opportunity to make your event memorable and flavorful.
We offer two sleek, state-of-the-art food trucks for outdoor events, as well as smaller, equally attractive set-ups for smaller outdoor or indoor events.
Our staff is knowledgeable about our farm-to-cone product, engaging with your guests, and, most importantly, fun!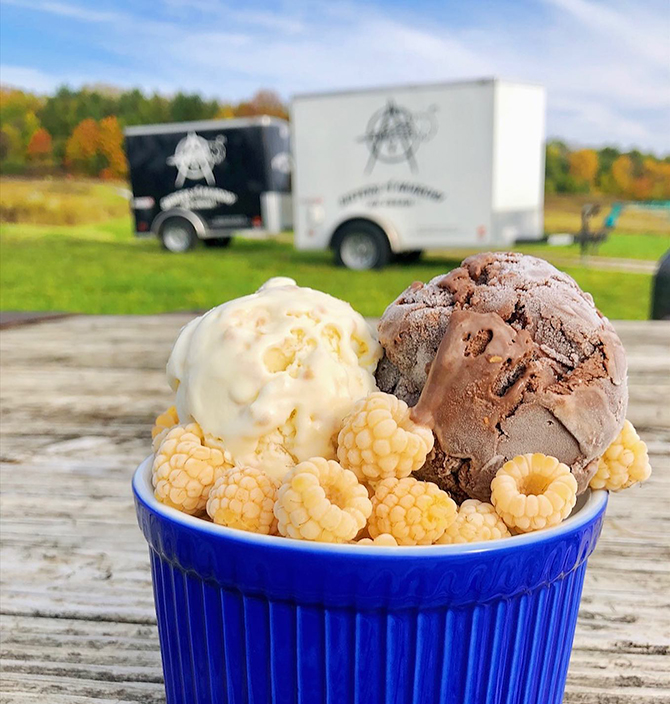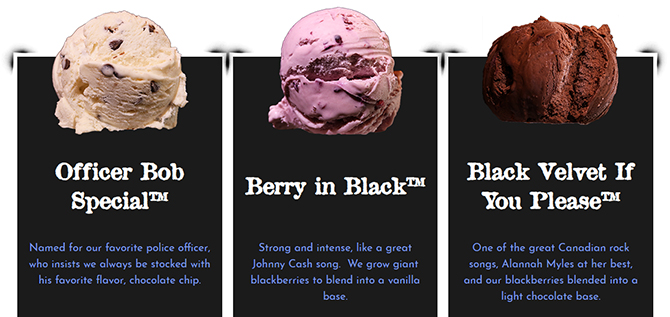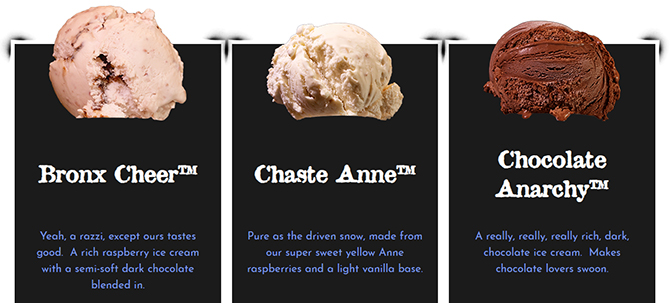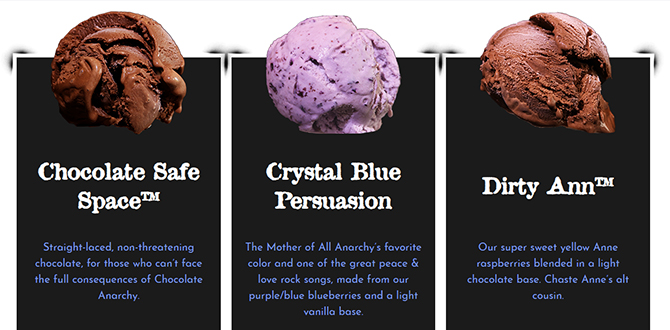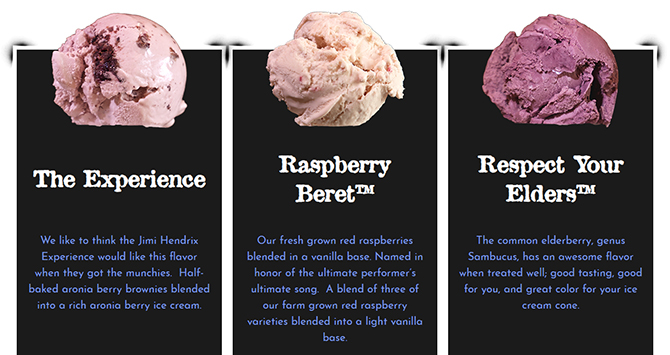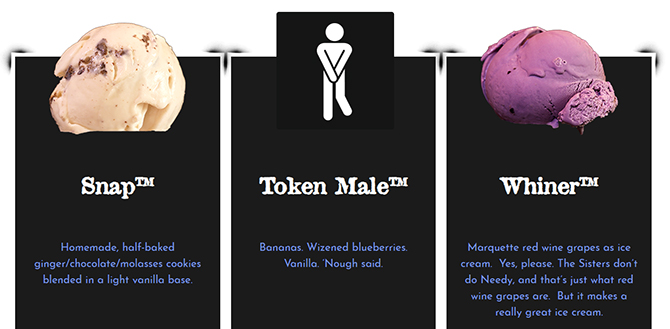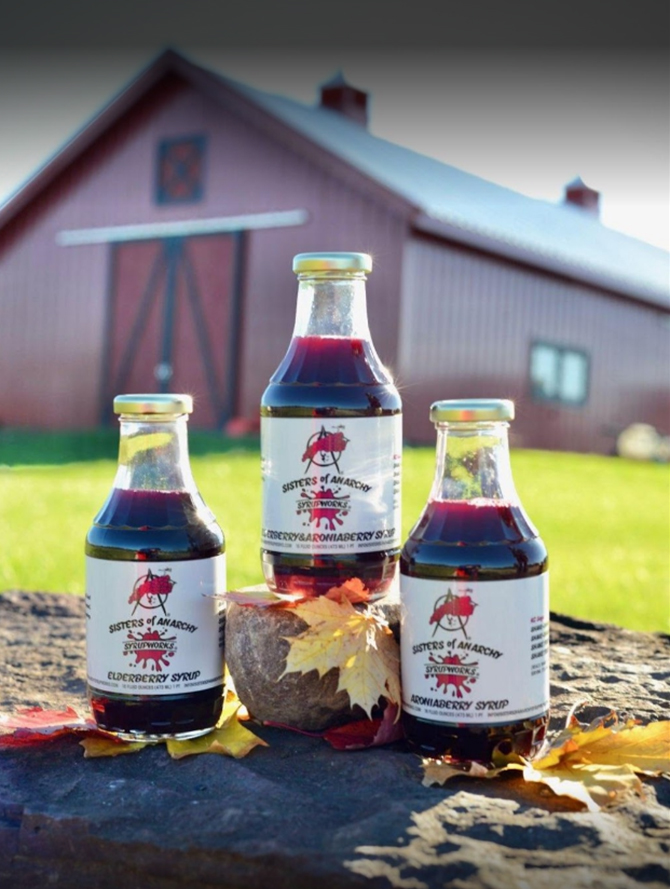 Our premium ice cream is made on-site with flavor elements grown by the ice cream makers at Fisher Brothers Farm in Vermont.
We not only believe in the berry, but we embrace it. We keep our ice cream simple; our Raspberry Beret tastes like fresh raspberries. Crystal blue persuasion? Yup, tastes just like blueberries. It's so good your guests will want dessert first, which we encourage!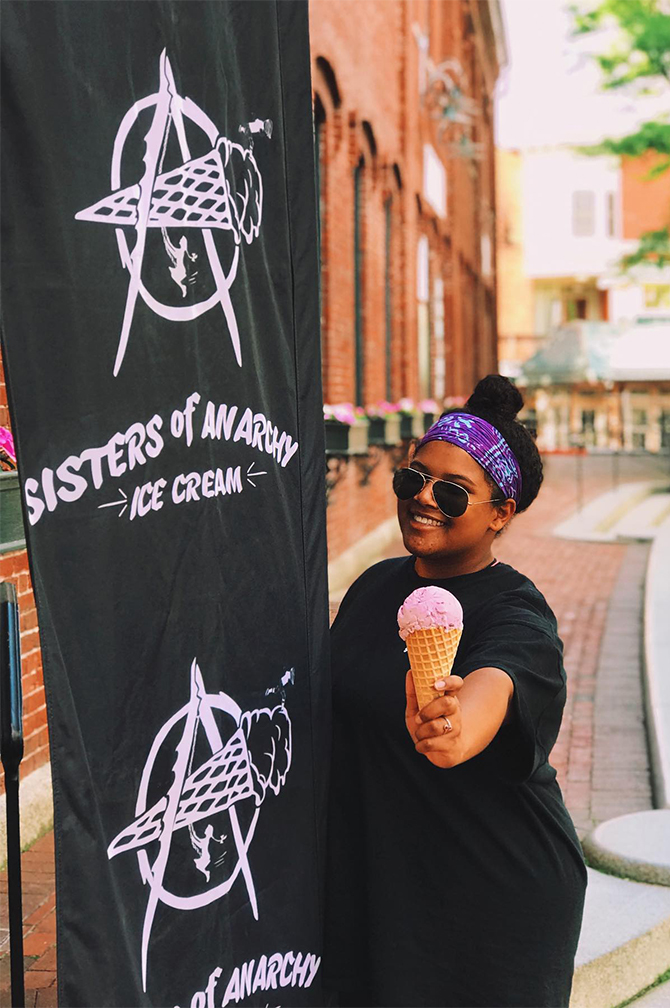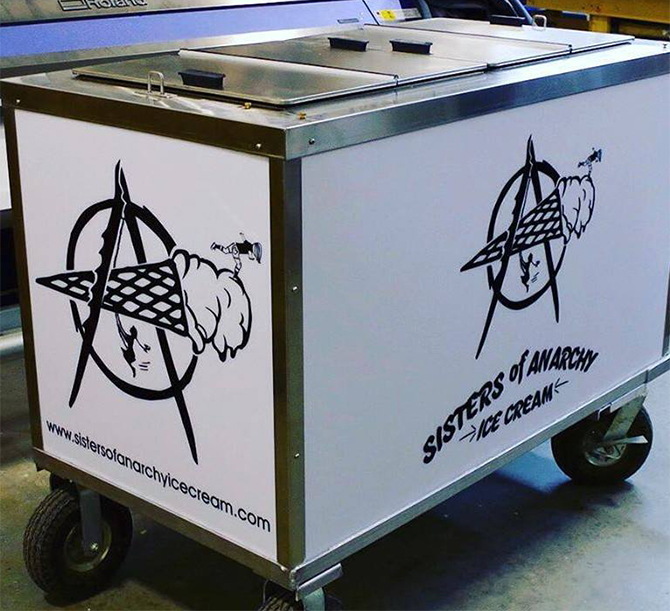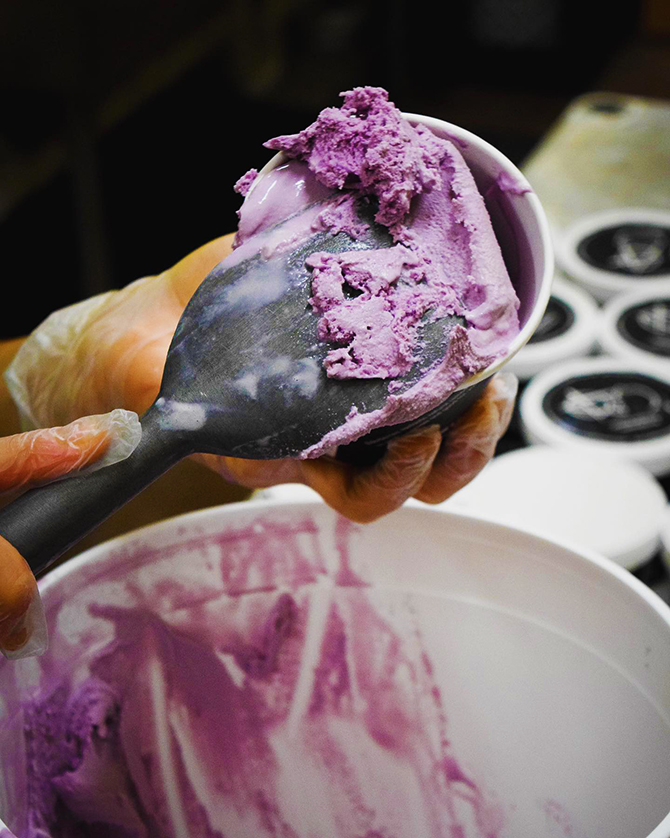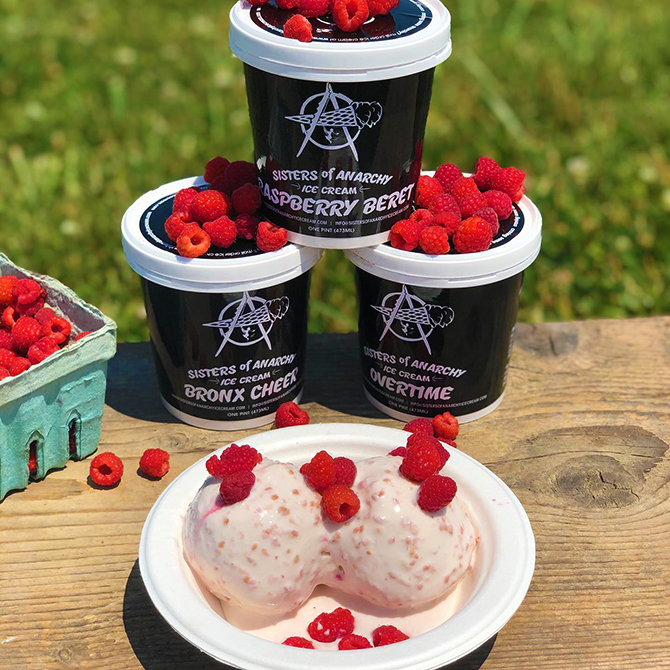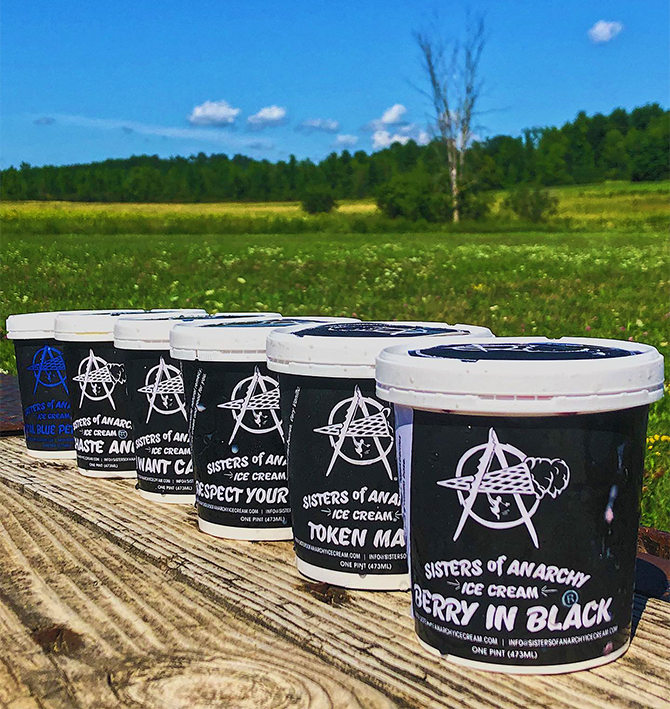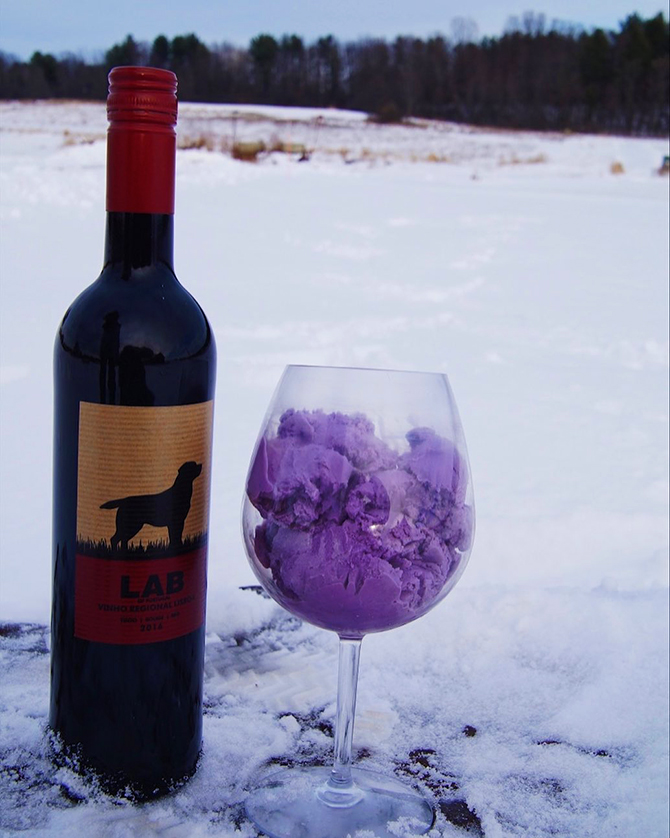 In the ice cream world we live in, we have found the old adage holds true—if you want something done right, you must do it yourself.
So we built a farm in Vermont where we grow most of our main flavor elements, processing the crops ourselves and bringing them straight to our small batches of the best ice cream around.
We keep our ice cream simple. Raspberry Beret—yup, it tastes like fresh raspberries. Crystal Blue Persuasion—yes, fresh blueberries. Dirty Ann—the sweetness of yellow Anne raspberries subtly complements rich chocolate. Token Male-not quite sure yet … we love the name and it most definitely will be simple. You get the gist.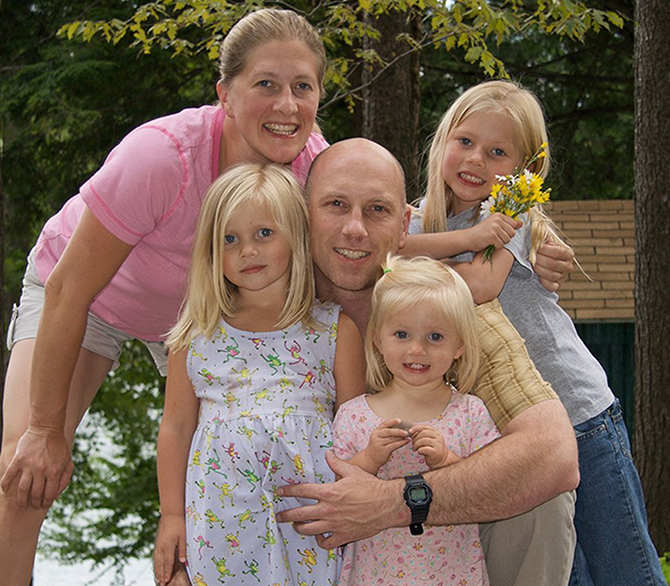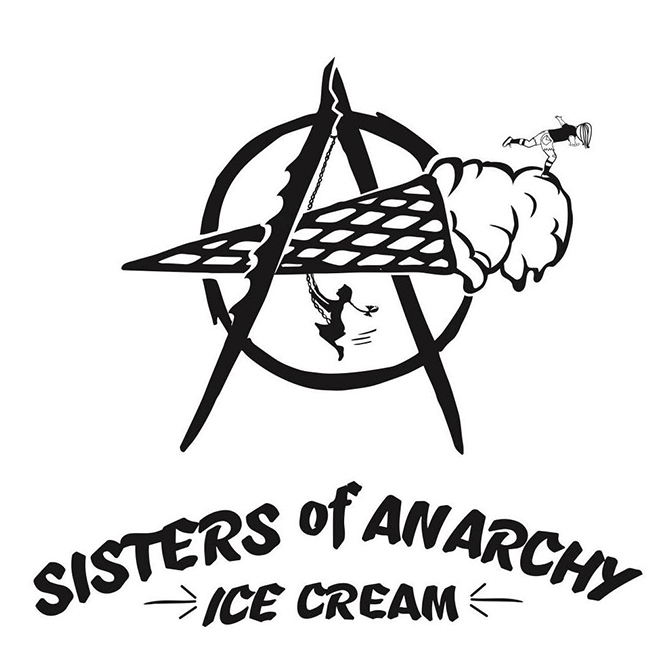 We could have named ourselves the Sisters of Perpetual Consistency, but that would be lame, and certainly untrue.
Great women are not born for predictability—where is the fun in that? No, great women are born for greatness (duh), and we get up every morning and go to work with this thought uppermost in our minds.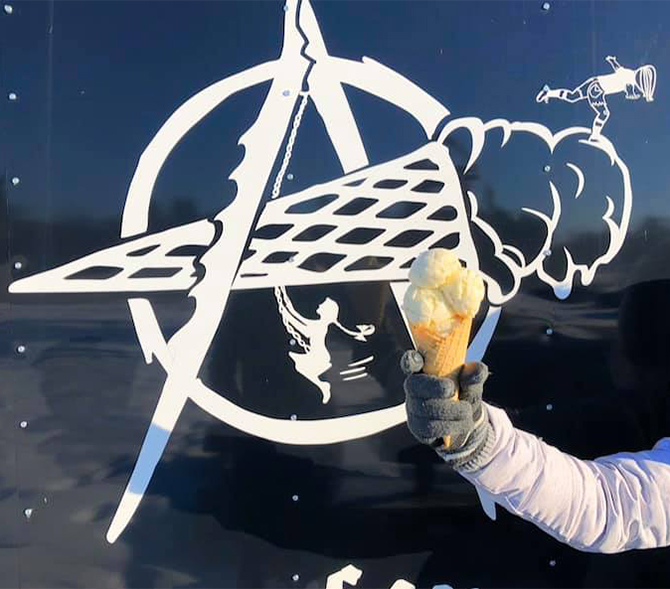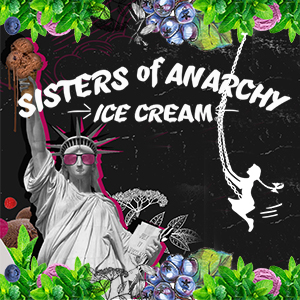 Visit Vendor's Website:
Call Vendor:
802-495-5165
Contact Name:
Rachel Ciancola
E-mail Vendor:
Vendor's Social Media:
Vendor's Address:
4947 Spear St. - Shelburne, Vermont 05482
Member Since:
December 2020

Contact Information:
Sisters of Anarchy Ice Cream