CharmCat Stationery & Design, LLC
Martinsville, VA Custom LGBT Wedding Invitations
Martinsville, Roanoke, New River Valley area of MHC, Henry County, Southwest Virginia, Blue Ridge of Virginia
You deserve wedding invitations that are as vibrant and unique as you are. And I want to make them!
Whether your dream invitation is a seven-piece suite printed in two-color letterpress with vellum overlay or just an invitation and reply card that's as unique as you both, it's my pleasure to help it become a reality.

CharmCat creates original painted works that capture moments and personalities; and that inspire, excite, and connect people through the shared experience of art.
At the core of CharmCat is honest passion (and watercolor). Everything I create, whether it's wedding invitations, custom watercolor commissions, or my new line of greeting cards, I create everything with love and excitement. And it's that love and excitement that I strive to convey through my art, whether it makes you feel silly, or happy, or nostalgic.
Because that's what good art does. It makes you feel.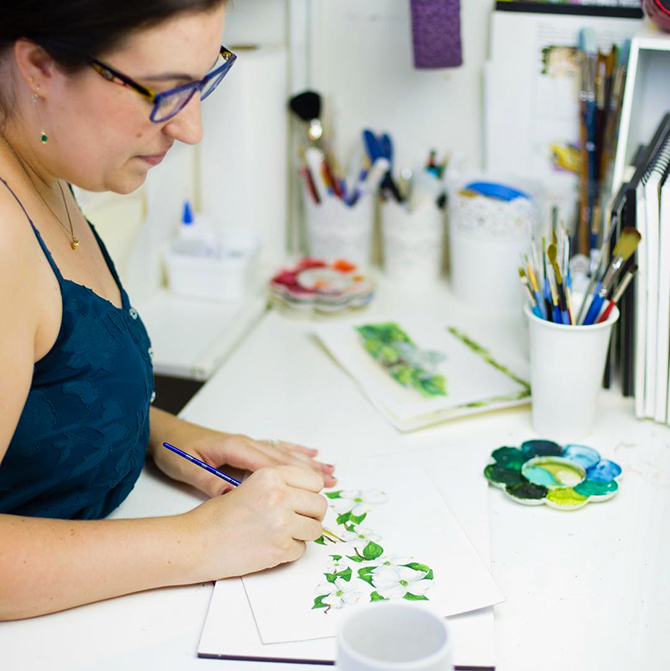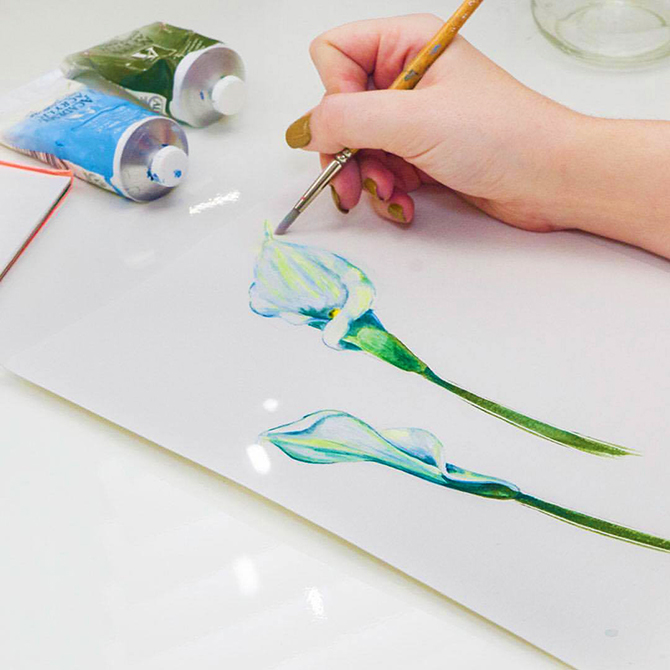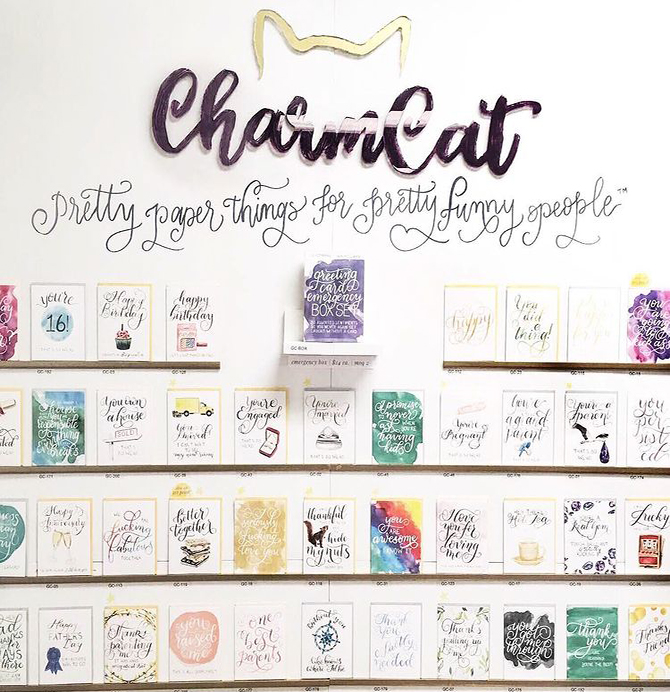 Why do wedding invitations matter?
Wedding stationery is the first and last piece of your wedding that your guests will get. The invitations help set the atmosphere for the style of wedding you want to have, and those thank you cards sent out after the day let guests know how much they mean to you.
But more importantly, your invitations are one of the few tangible pieces you get to keep after your wedding is long over. The food is gone, the flowers wilted, the band packed up and went home, but that personal art created just for you lasts forever.
You might choose to put your invites at the front of your photo album, or frame them to go on the family room wall next to your wedding portrait.
Either way, they'll be a part of your love story forever.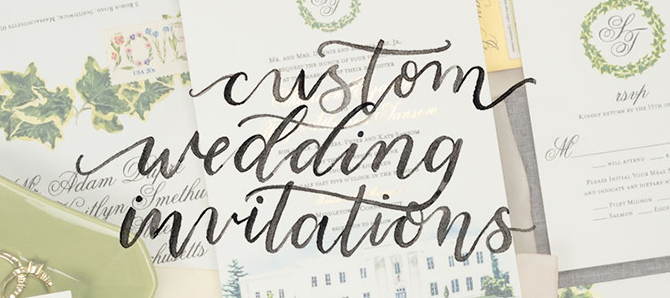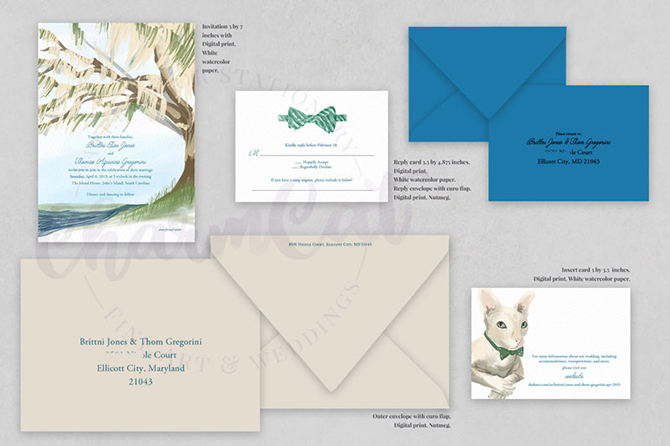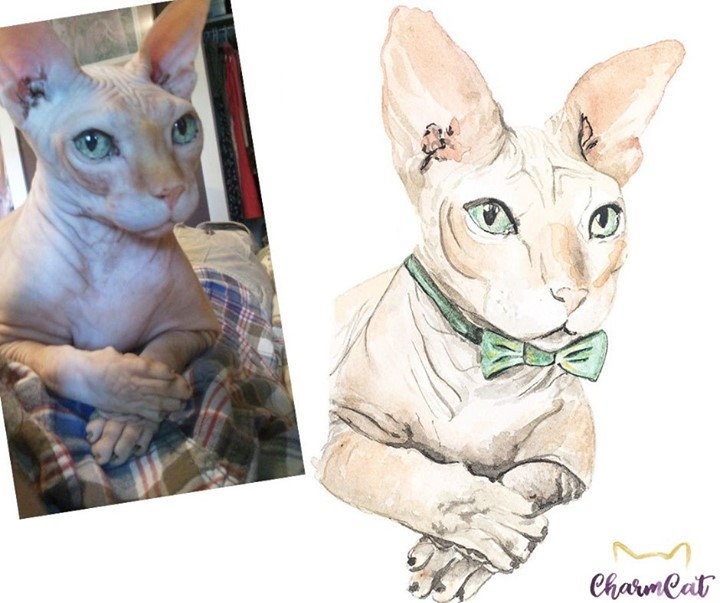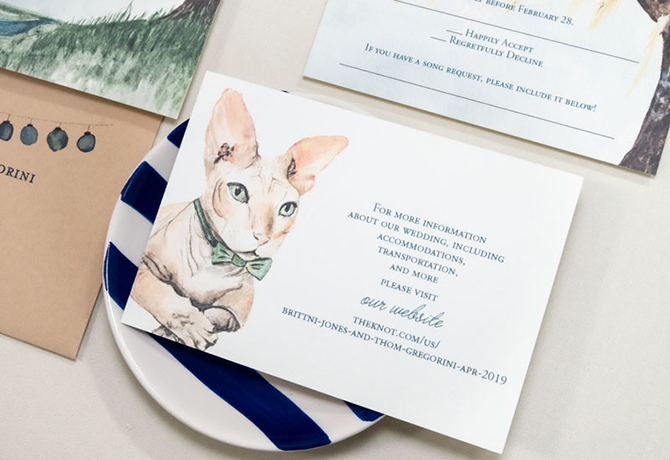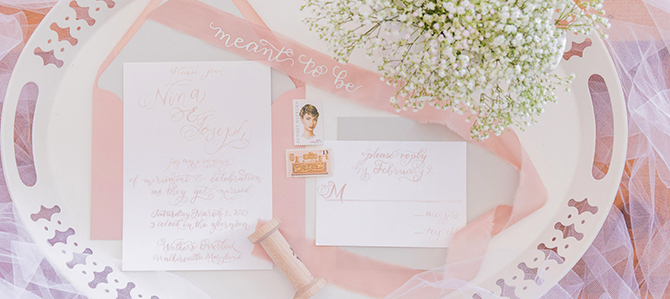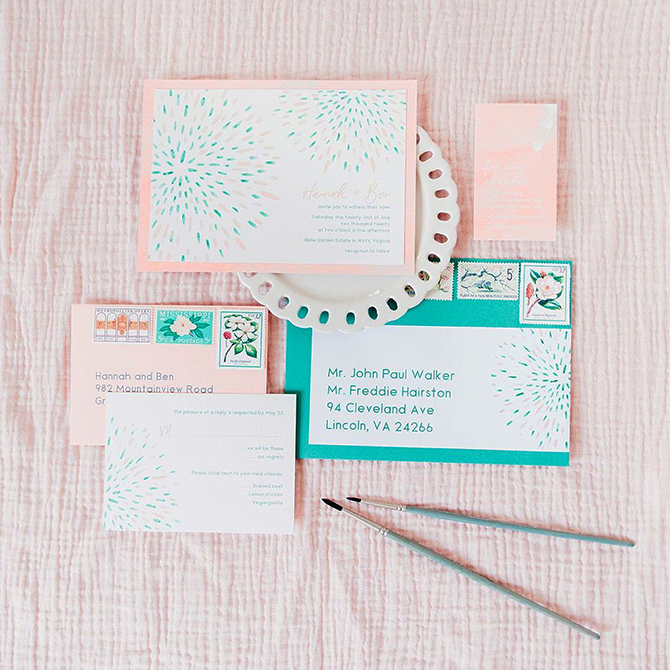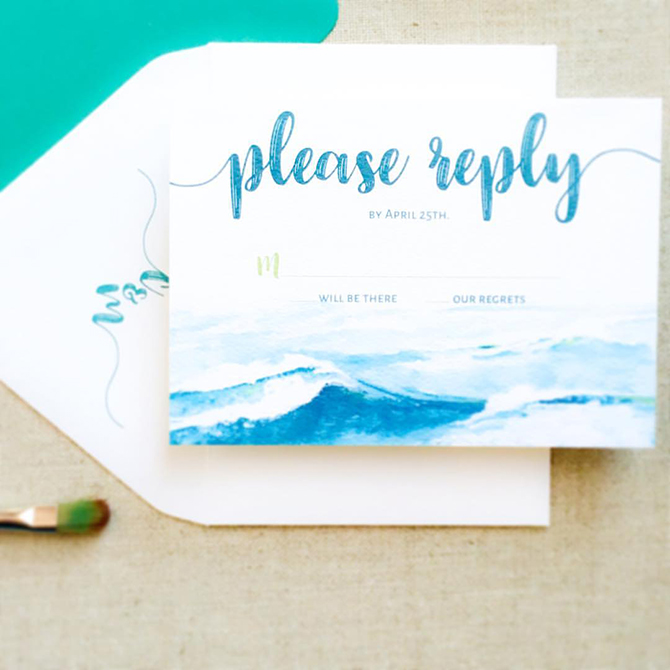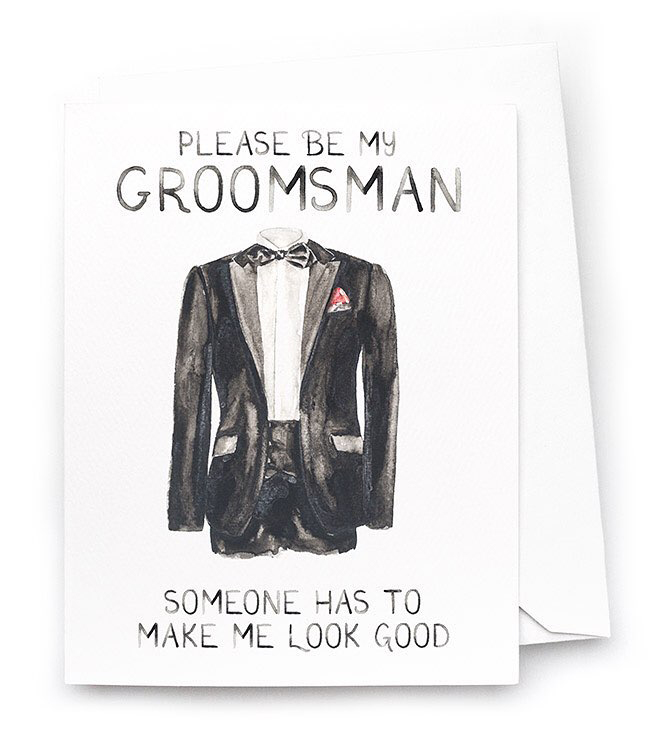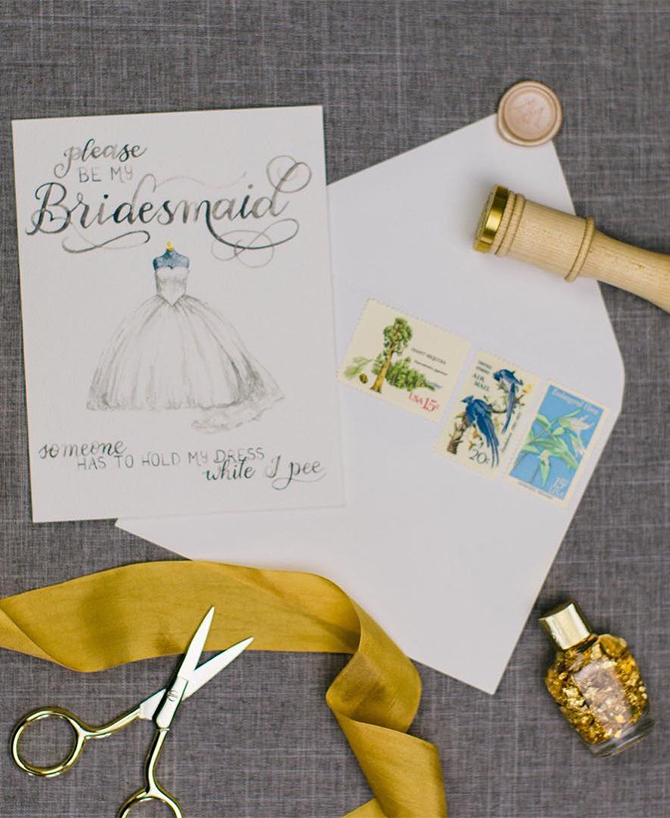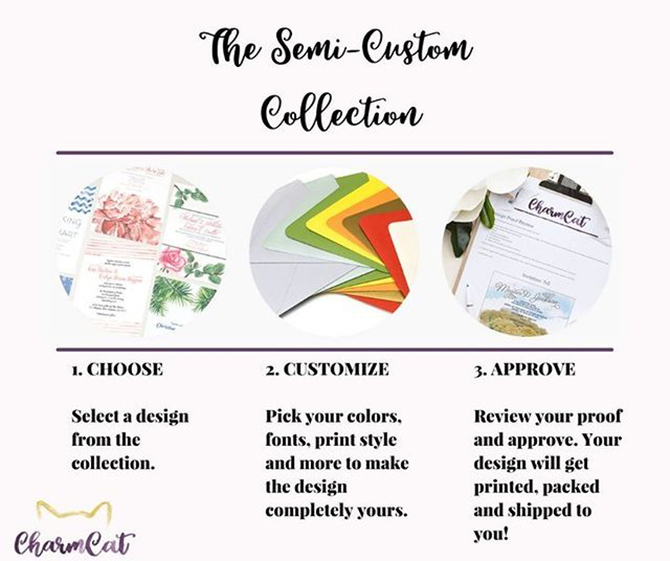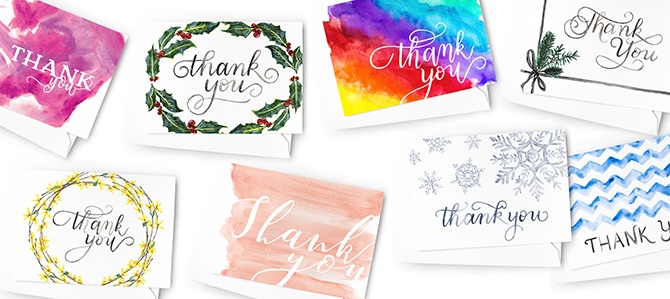 Custom Wedding Event Art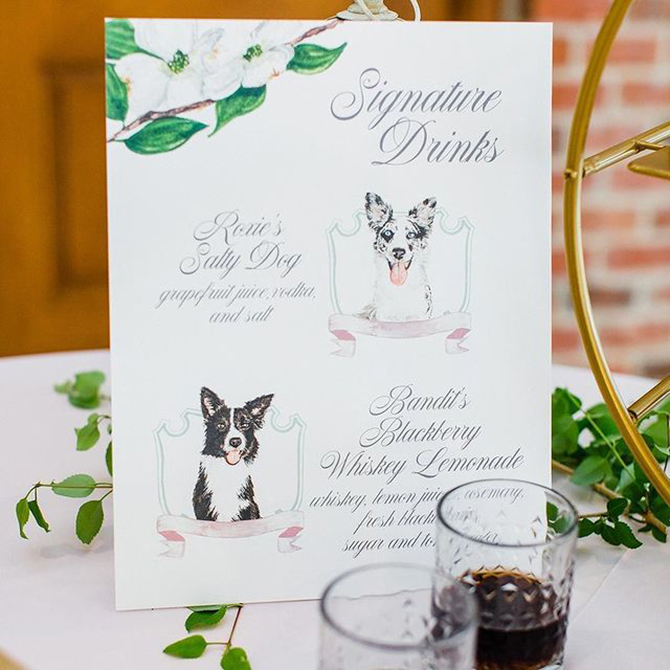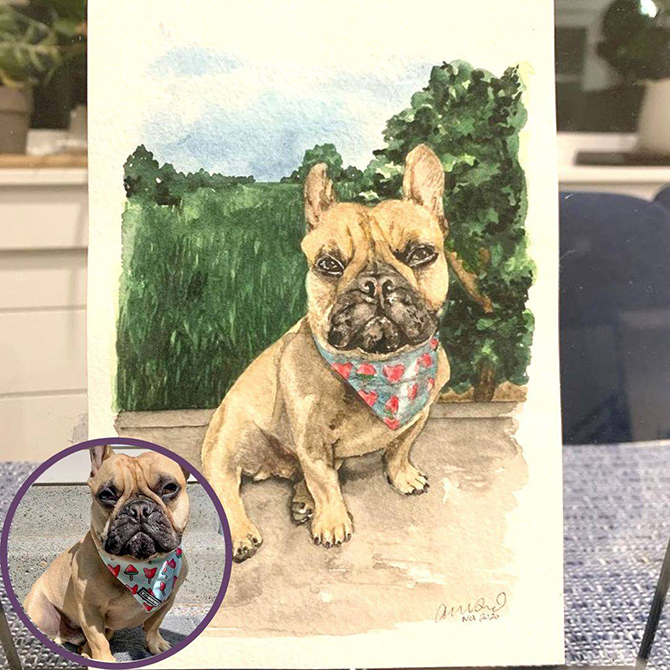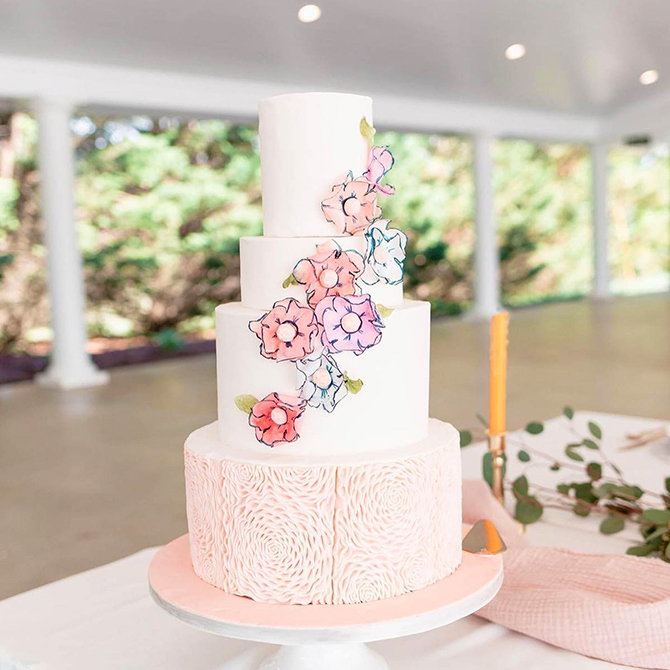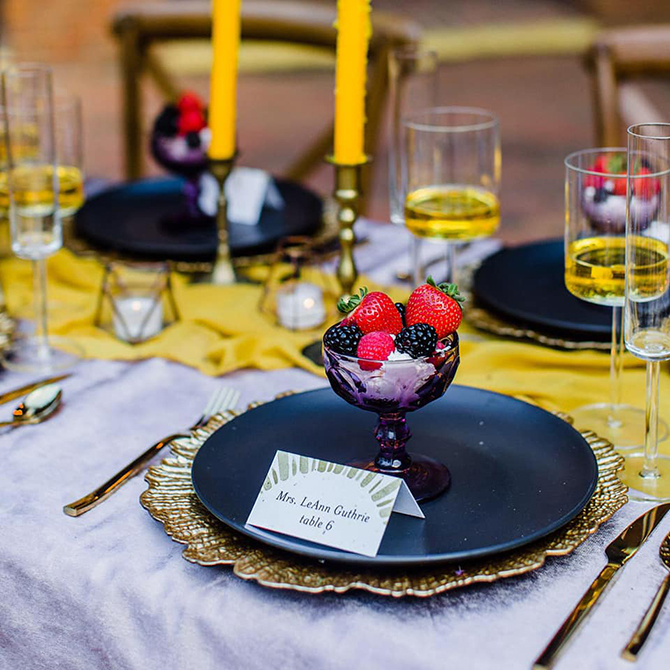 "Being a geek is all about being honest about what you enjoy and not being afraid to demonstrate that affection. It means never having to play it cool about how much you like something." —Simon Pegg
As a primarily commission artist, my true art isn't in the choice of subject matter, but in the techniquest and choices I make that give every piece I paint the same vitality and create a body of work that is distinctly mine. A painting is a chance to take a memory and preserve the best parts of it. As such, when I create a piece, I find the characteristics that make that memory special—the sparkle in their eyes, the way the light filters through the leaves, the vivid colors—and double down on those details in the artwork.
I tend towards vibrant, bright colors, but even in a painting where I aim to create a softer look, I still use clean, expressive colors. This is why I have developed a love of watercolor: the finished piece looks so bright and airy compared to other paints or media.
My art teacher in college was very high-minded, and discouraged us from creating art for the sake of art. Everything had to have a deeper meaning. My chosen art path is a direct admonition of that stance. I suppose that means my art does have a deeper meaning: that art is still art if it's accessible. Art can be for the sole purpose of being able to stop, rest, and enjoy the moment in a world that's always pushing us to be busy.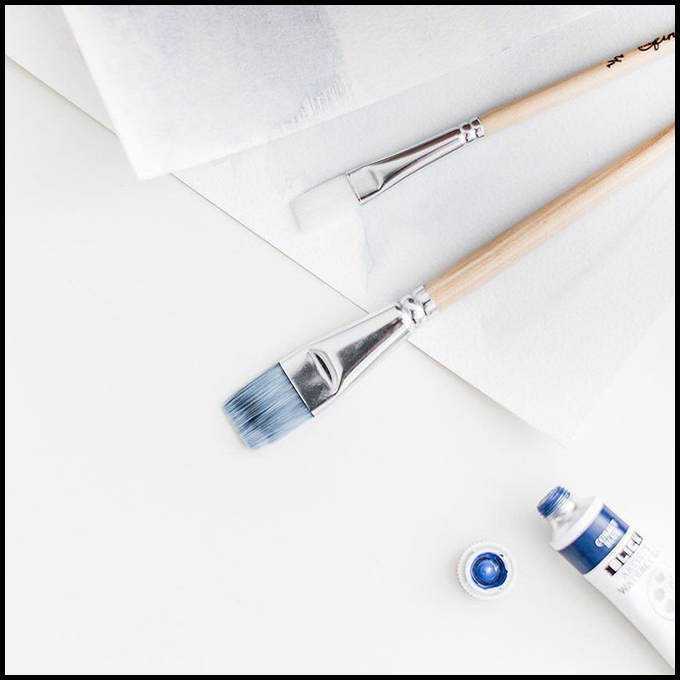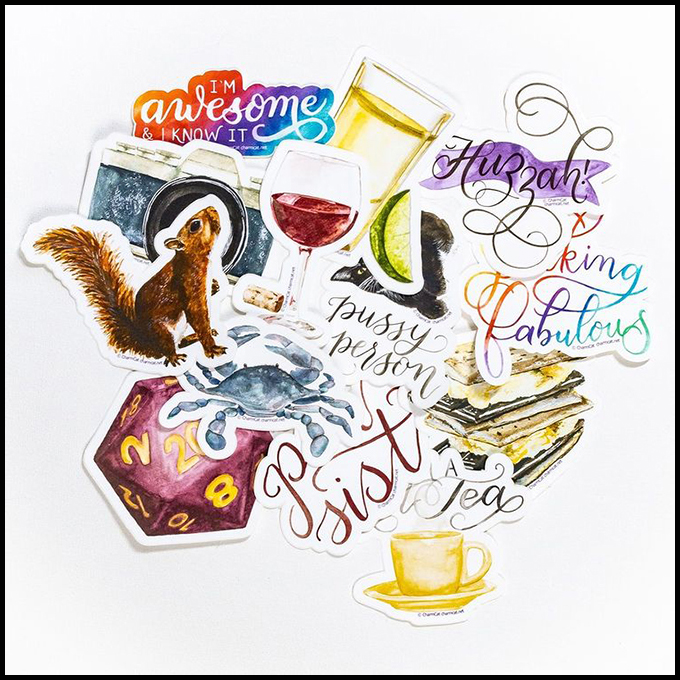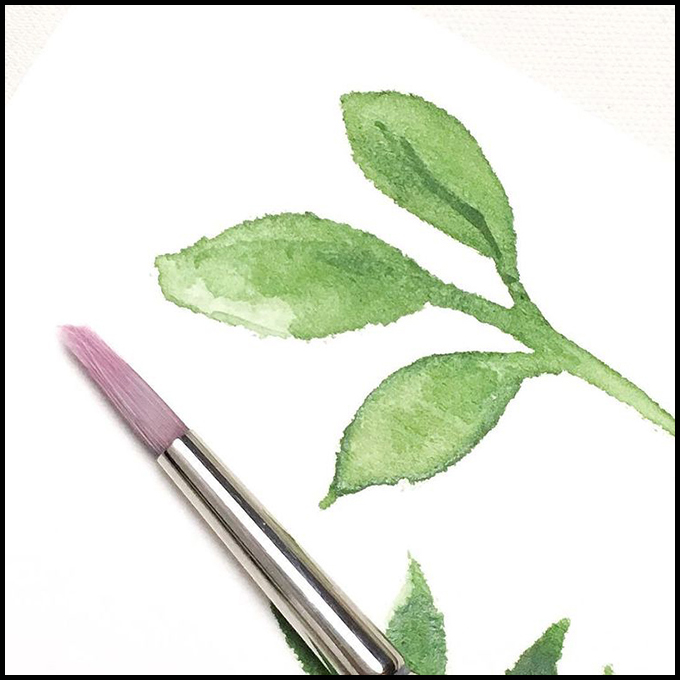 The CharmCat Story
CharmCat started as a wedding invitation boutique. When I got the idea to start a wedding invitation business on the side, I was working a corporate job as a design assistant. After having done my own invites, an acquaintance asked me to do hers, and because I'd loved it so much the first time, I jumped at the opportunity to stretch my creativity.
I started my little Etsy shop with a handful of designs, and started to dive into the world of wedding business. CharmCat has grown and changed since then. I found my signature style in painting—a medium I'd studied in college—and discovered an unrealized love of all things paper.
And now, I get to share that style and love with you!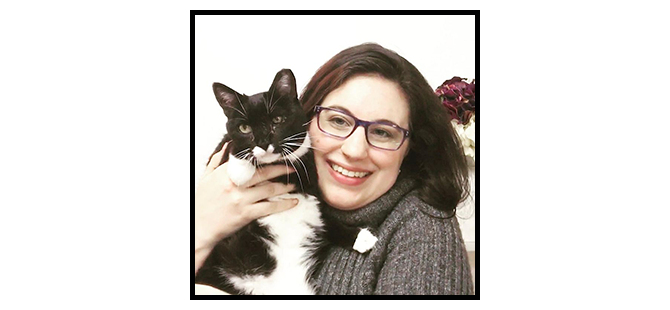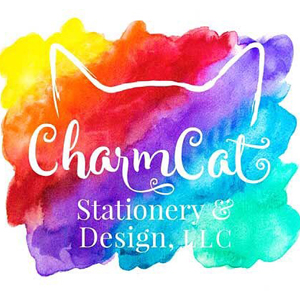 Visit Vendor's Website:
Call Vendor:
N/A
Contact Name:
Ashleigh M Pritchard
E-mail Vendor:
Vendor's Social Media:
Vendor's Address:
Martinsville, Virginia 24112