Charleston LGBTQ Weddings By Rev Will
Charleston, South Carolina LGBTQ Marriage Ceremonies
Rev Will Mercer is a long-time veteran of the struggle for equal rights and Marriage Equality, dating to the March on Washington, April 1993.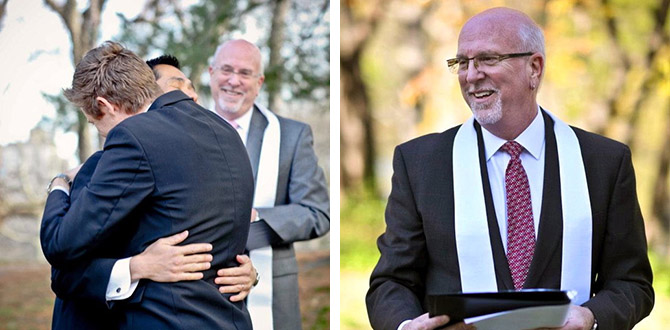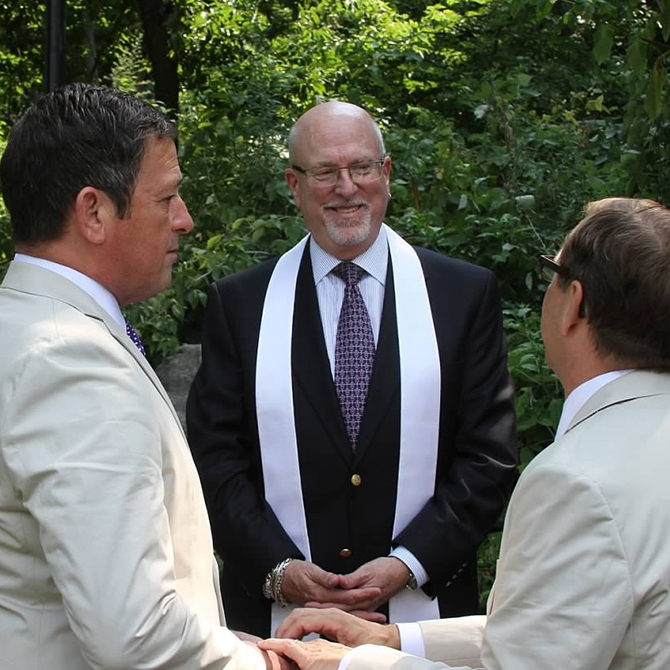 South Carolina Gay and Lesbian Wedding Minister
Your Ceremony is the heart of your Wedding and your Wedding Minister or Officiant is the heart of your Ceremony. You want everything to be perfect -- just as you envision it. That's what Rev Will is all about. It's a mission and a profession. In just 10 years Rev Will has performed more than 800 wedding ceremonies across the globe. With your active input he'll create and perform your wedding with joy and engagement and a great sense of humor.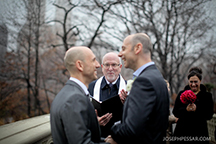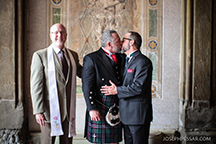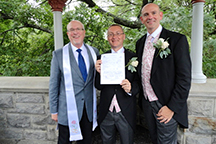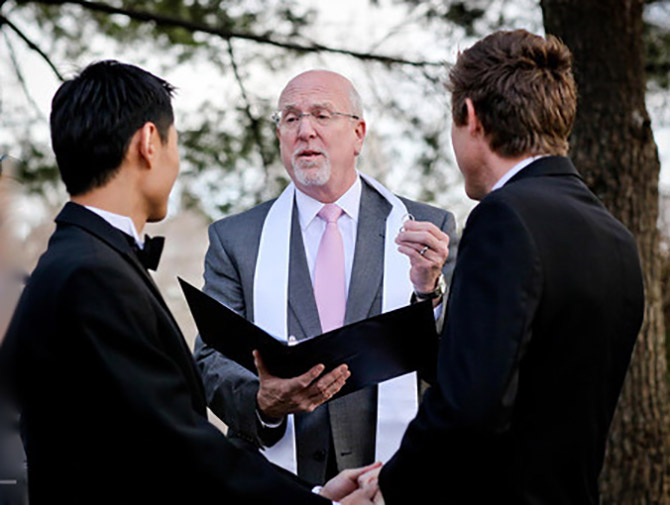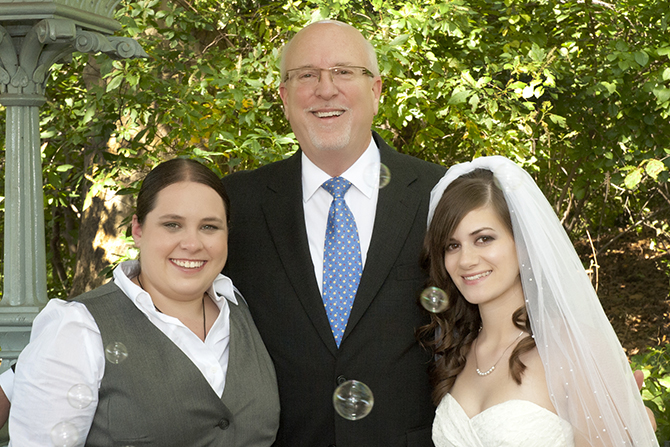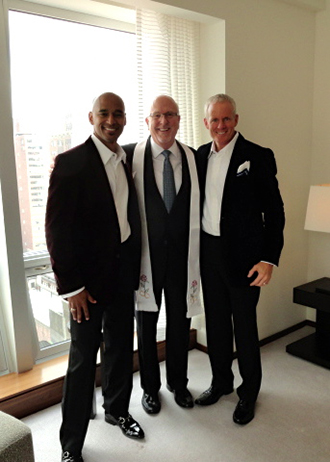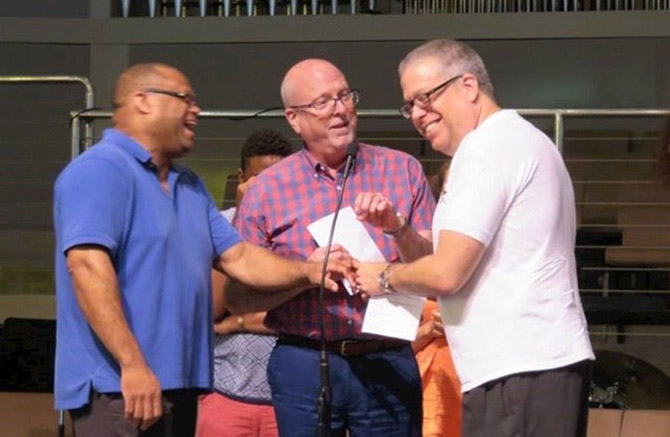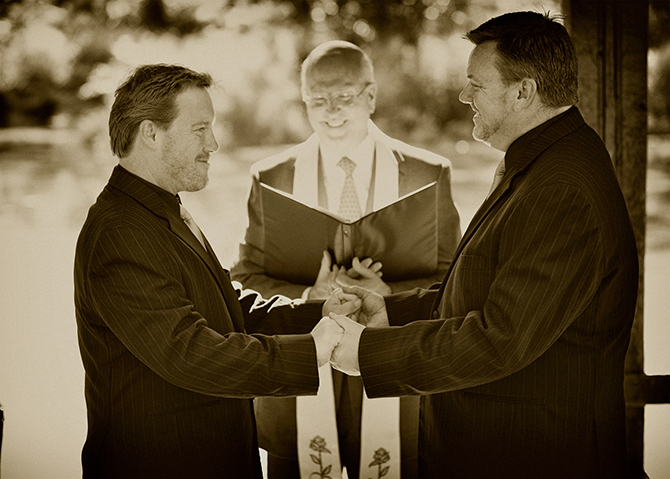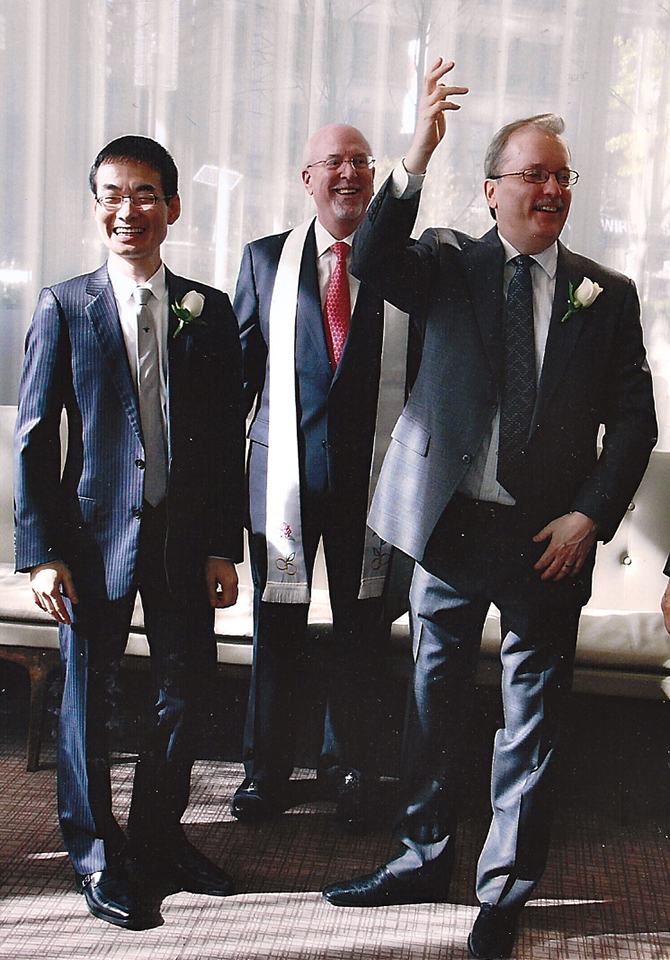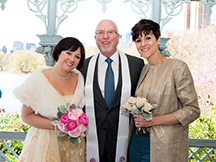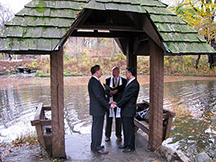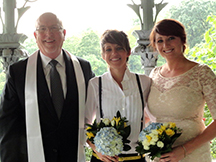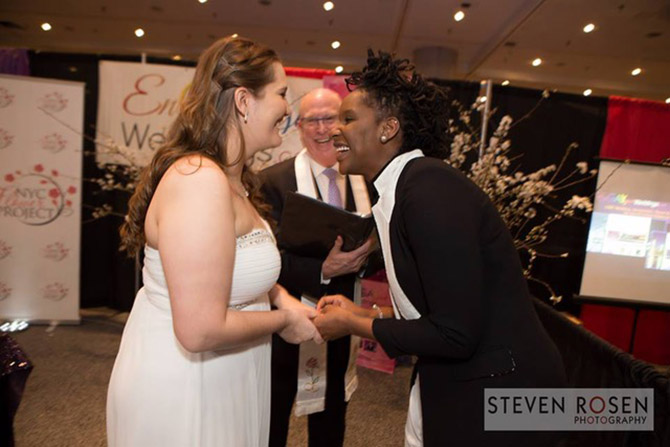 Here is just a bit of the Applause that I've received from my gay and lesbian clients since 2011. I look forward to even more great South Carolina LGBT weddings in 2017 and beyond!
From Michelle and Stephanie
Rev. Will married us and it was one of the most wonderful days of my life. My spouse and I were from Texas and didn't know much about the New York area. He chose a wonderful park in a gorgeous neighborhood, which worked out really well for the wedding photos after the ceremony. The wedding was absolutely perfect on a perfect day, and was right on time. Due to the fact that it was a same sex wedding, after the law had passed it was a very joyous occasion. It was so nice to have so many people there wanting to celebrate with us in a place where we essentially knew no one!!! The photographers were spectacular and they were referred by the Reverend!! I would definitely recommend Rev. Will to anyone. He made the event so special for us, and we seriously couldn't have asked for more!! Thank you Rev. Will….we both thank you from the bottom of our hearts!! Love ya!!
From Jeff and Dan
Rev. Will was extremely helpful in all aspects of planning our wedding day. From suggesting locations, recommendation of a photographer, and all the small details that are involved in a wedding, he quickly responded to any of our questions. He did a great job of understanding our personality as a couple and was very accommodating to suggestions on our vows for our big day. The day before our wedding NYC was hit with 8 inches of snow……but Rev. Will assured us that if our first choice of Central Park wasn't possible then there were other options. However, our wedding day was bright and sunny, and Rev. Will conducted our service in Central Park with a beautiful blanket of snow as our backdrop…it was PERFECT! Thanks, Rev.Will, for helping to make our dream wedding a reality!
From Jennifer and Jessica
Rev. Will Mercer created and preformed an absolutely memorable, touching and very personal wedding ceremony for my wife and I on February 14, 2014 at the St. Regis. He was incredibly responsive working with us remotely up until the ceremony since we reside in Charleston, SC. It was so comforting to work with him as he kept us in constant contact and was very flexible with our chosen date. I would highly recommend Rev. Will to anyone looking for a memorable, touching and very personal ceremony.
From Patrick and Ernie and Scott and Jason,
Our wedding day was perfect! The limousine brought us to 72nd Street and Central Park West. That's where we met Reverend Will Mercer in person for the first time. Up to then, we had been communicating via phone for several months. It was his idea to meet at this spot as we wanted a Central Park wedding. A quick shake of the hands and then we were walking to Oak Bridge (again his suggestion).
My name is Patrick and along with me was my partner of 15 years, Ernie, my brother Scott and his partner of 20 years, Jason. Yes, it was soon to be a double wedding, which Reverend Will had orchestrated every step of the way. The walk was short and provided a moment for us all to reflect. We arrived at the bridge right at 11:00 am. on July 20, 2013. It was a very hot day and Rev. Will suggested moving into the shade and on to the bank of a beautiful pond. He had written a really sweet ceremony with details we had individually provided. We had the option to review beforehand but chose to wait and hear it for the first time on that day.
We went first and then served as Best Men for Scott and Jason. It was perfect; filled with personal tidbits we had shared with Rev. Will. And then Scott and Jason's ceremony was completely unique and personal to them. I will always remember that moment and I will always be appreciative of everything Rev. Will did to make it over the top special. Thanks again Rev. Will!!!!!!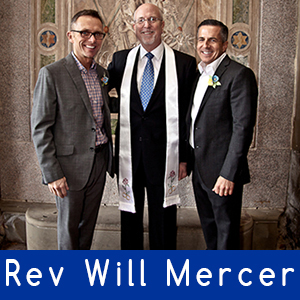 Visit Vendor's Website:
843-834-4283
Rev Will Mercer
Vendor's Social Media:
2235 Ashley Crossing Drive, Charleston, South Carolina 29414

Visit Vendor's Website:
843-834-4283
Rev Will Mercer