Reading, Pennsylvania LGBT Weddings
Proudly serving Berks County with amazing customer service, elegant wedding receptions & luxurious events for over 85 years!
THE GEORGE BAER CHAPEL
Newly acquired and renovated, the George Baer Chapel may be a new venue to Abraham Lincoln Events but it is one of the oldest wedding venues in Berks County. Originally built in 1855 with a massive, no-expense-spared renovation in 1892 paid for by Reading Railroad president, its namesake; George Baer.
The Chapel features stunning stained glass windows from Bavaria and the finest craftsmanship from Europe and North America throughout the structure. The current church owners have partnered with the Abraham Lincoln Events staff to help restore this great space and make it available for events and special occasions of any type.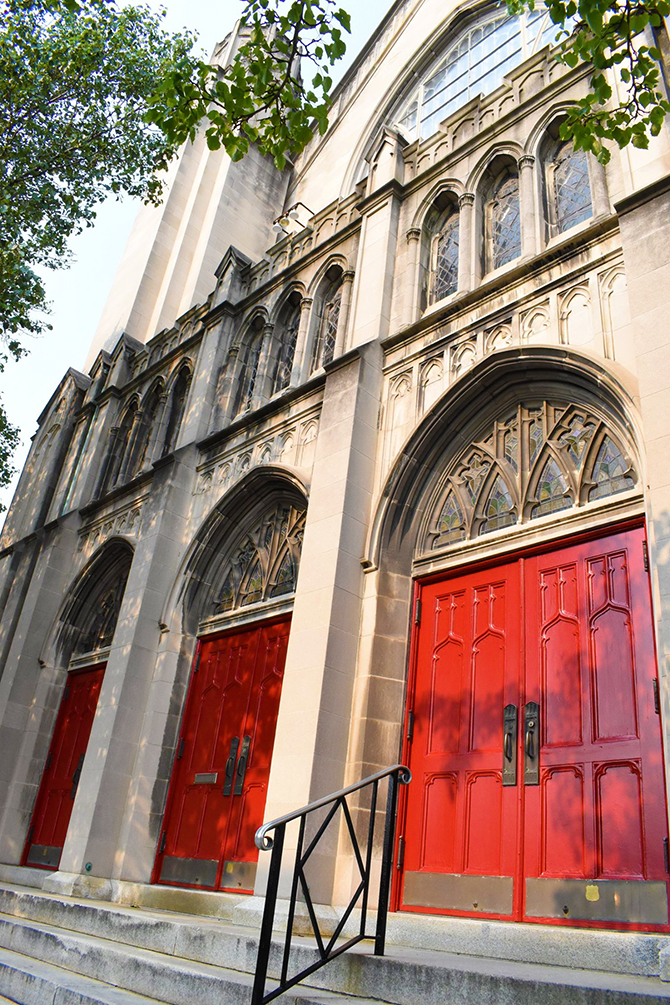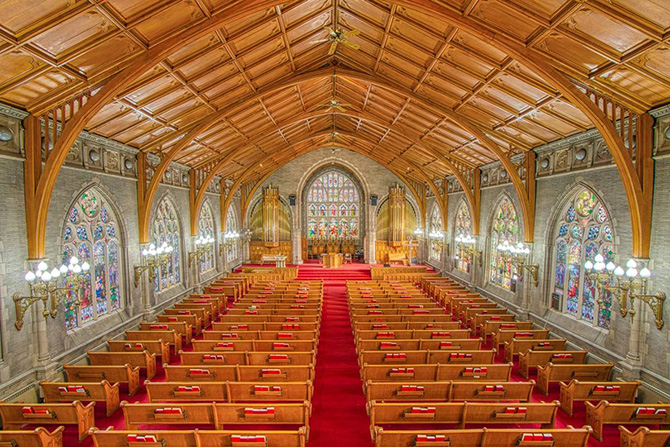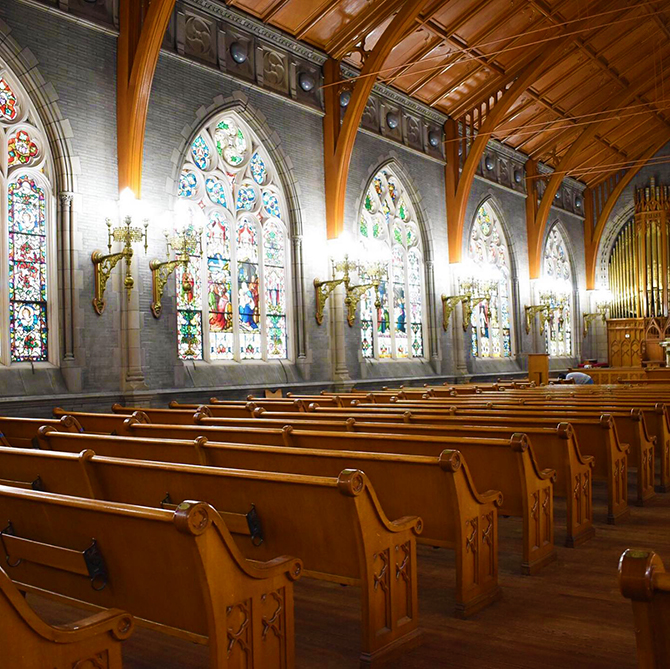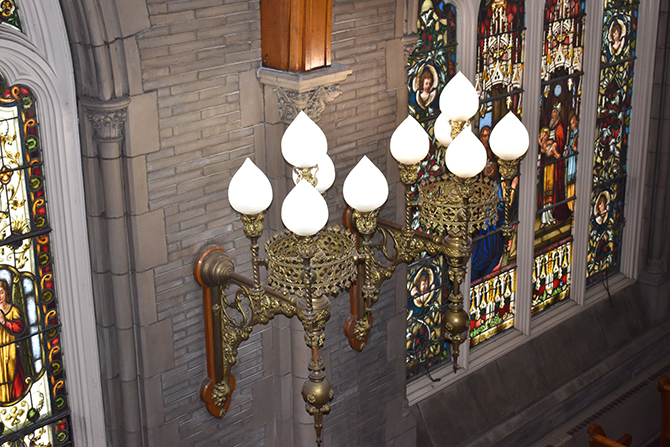 The impressive lobby with classical styling which includes; soaring ceilings wraparound mezzanine palladium windows, ornate painted columns, vintage terrazzo floors and antique automobiles transcends time and is always in fashion.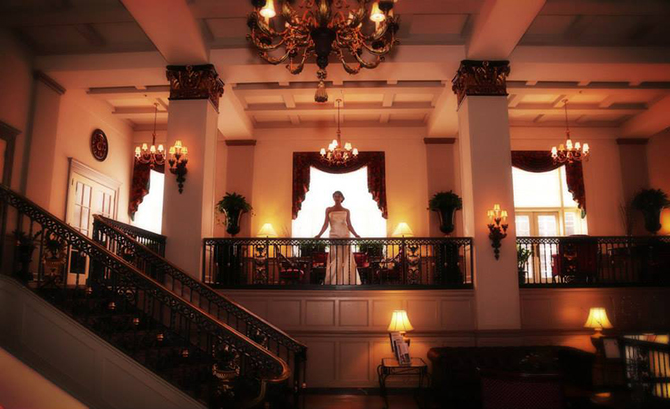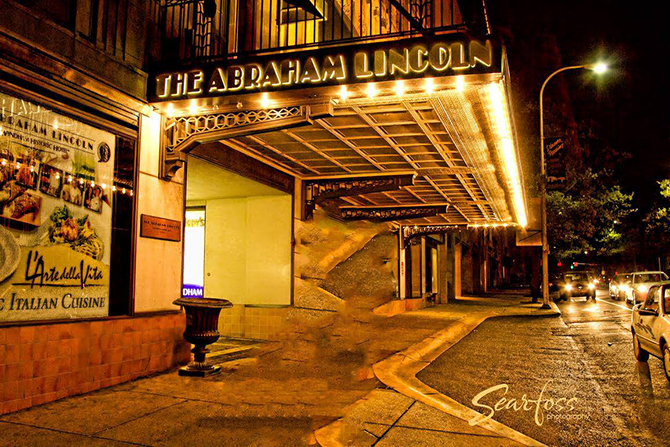 Restored to its 1930's grandeur, the Abraham Lincoln boasts a stunning lobby with grand palladium windows, robust columns and elegant mezzanine areas. Whether you're planning a grand celebration, an intimate gathering, a personalized encore wedding, or renewing your vows, celebrate with Abraham Lincoln Events for your dream ceremony and reception.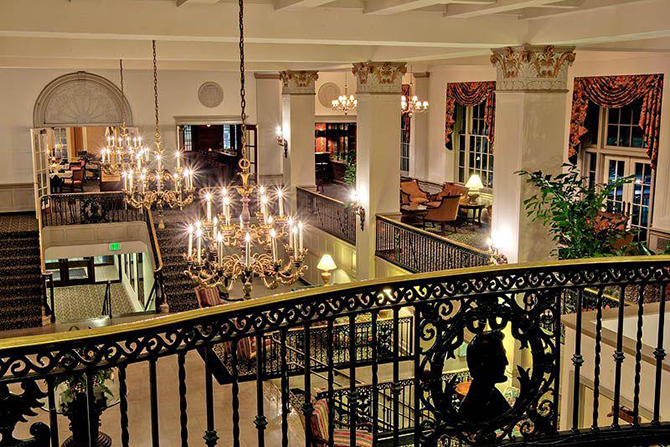 The Abraham Lincoln opened its doors on May 23, 1930 and the building continues to provide a stunning historic background for your special event.
Select an intimate salon for around 40 guests, a larger, classic venue for around 100 guests, or the Presidential Ballroom for a grand celebration with up to 300 guests; all exquisite, romantic and ready for your finishing touches.
Room rentals include:
6 Hour Event Rental
Free Parking Available
Tables and Chairs
Set-up
PRESIDENTIAL BALLROOM ~ Capacity: 300
Features Classic Decor, Six Elegant Crystal Chandeliers, Extendable Stage, Large Dance Floor, Designated Bar Space, and Grand Entrance.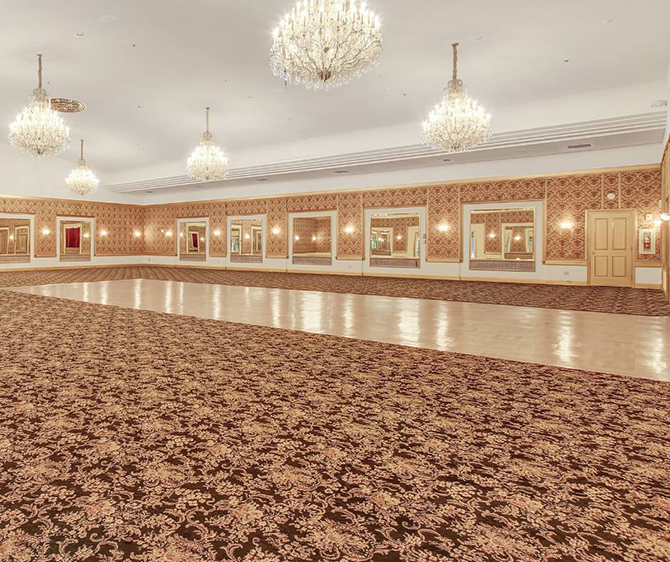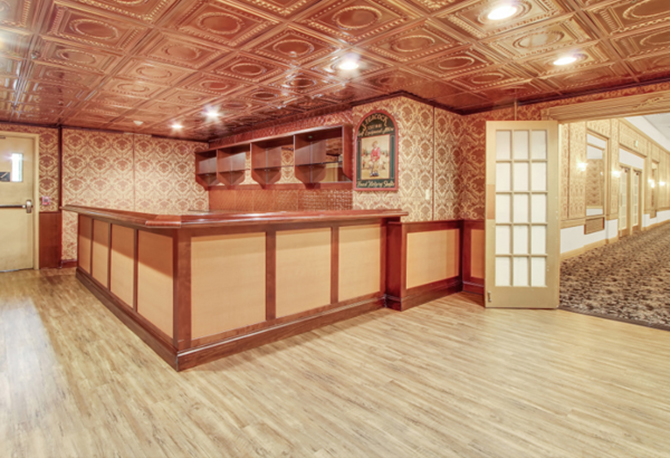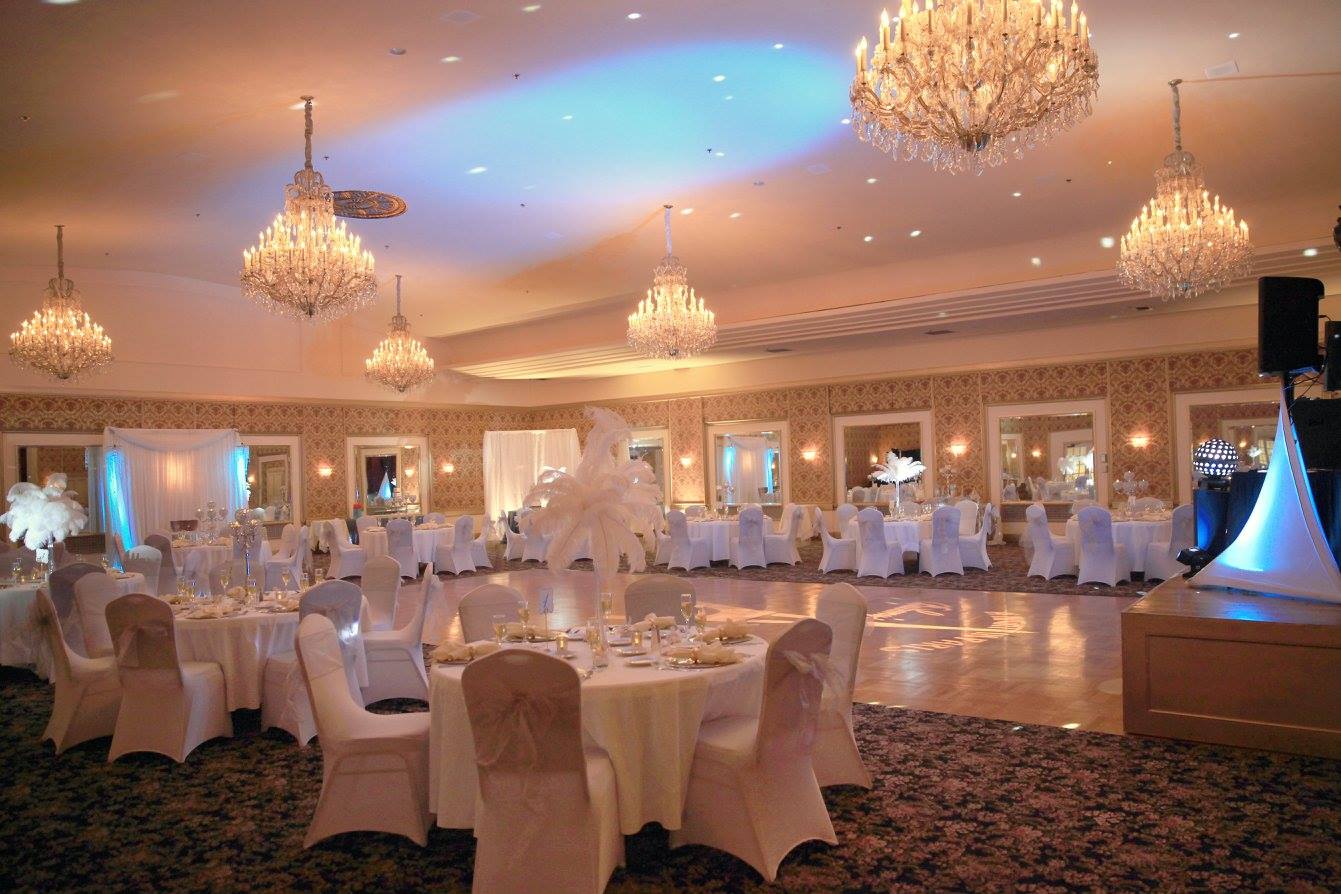 ROOSEVELT SUITE ~ Capacity: 120
Features Wood Finished Bar Room, Tile Dance Floor, Two Elegant Crystal Chandeliers, and Outdoor Balcony.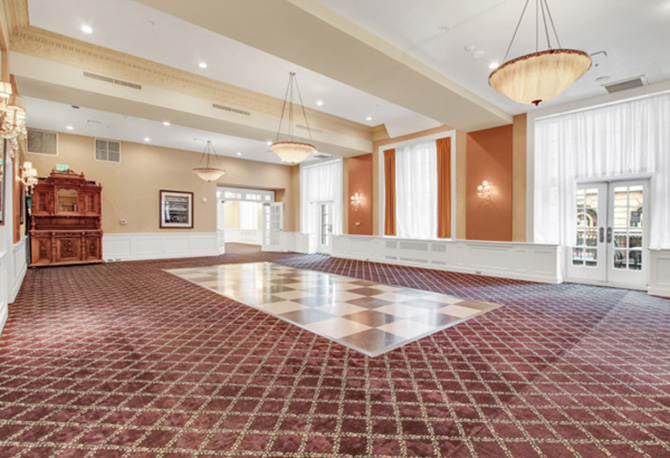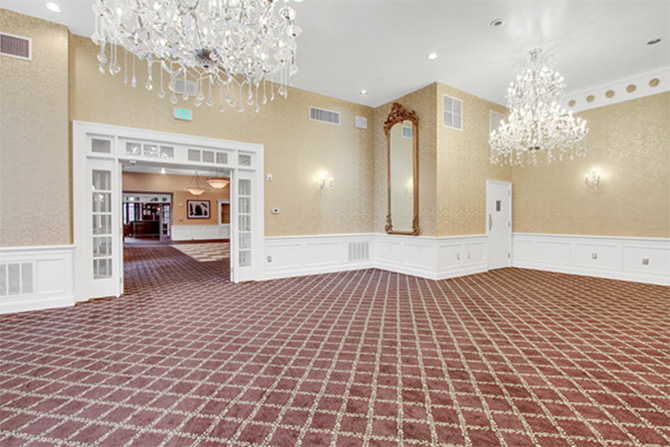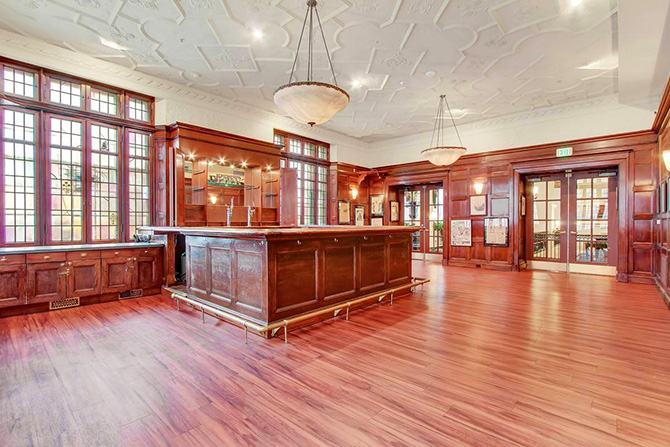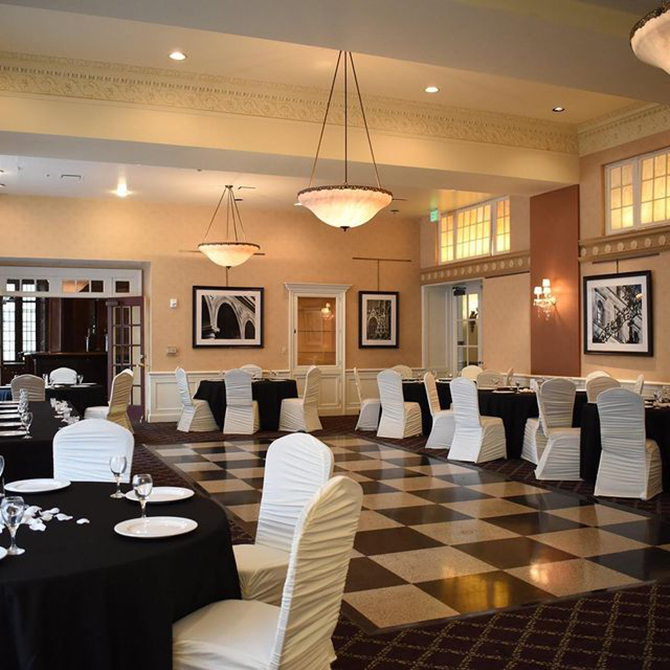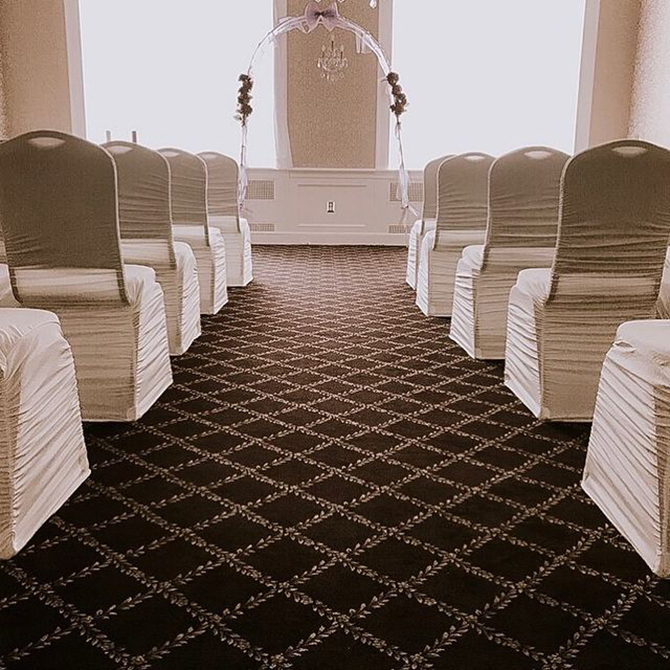 MADISON & WASHINGTON ~ Combined Capacity: 120
Features Flexibility with Folding Partitions to Separate or Combine the Rooms.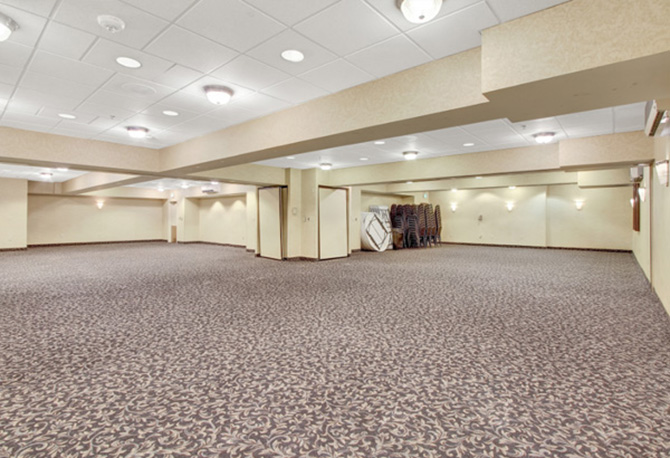 LINCOLN ~ Capacity: 40
Features Cabinet Enclosed Whiteboard and Projector Screen.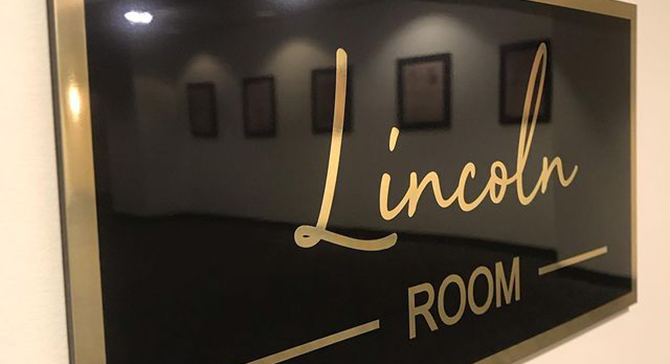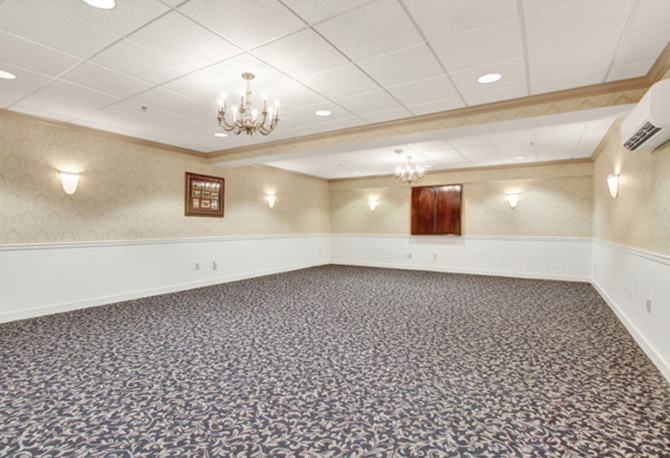 HAMILTON ~ Capacity: 40
Features Parquet-Tiled Flooring and Mirrored Walls.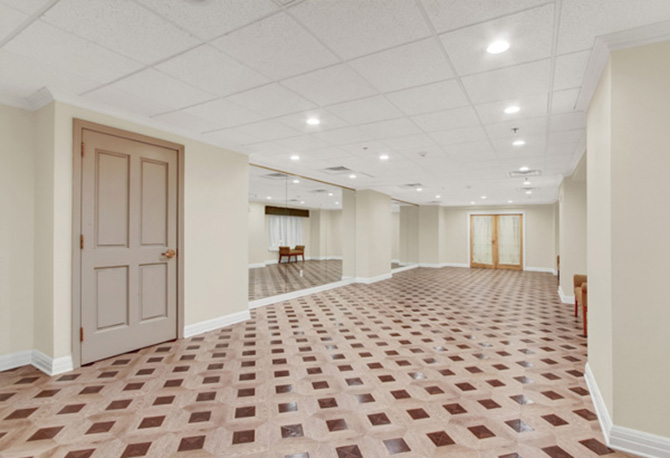 Host your special occasion surrounded by amazing architecture, classic decor and unmatched character.