Renaissance Event Hall
Long Island City, Queens LGBT Wedding Venue
Queens, Brooklyn, Manhattan, New York City, NYC, Long Island, Nassau County, Hempstead, Westchester, Bronx, Suffolk County, Staten Island, LIC, Big Apple, New York, NY
Located just minutes from Manhattan, our Long Island City, Queens venue has established a stellar reputation in New York City for being the destination venue for sophisticated weddings and events of all kinds.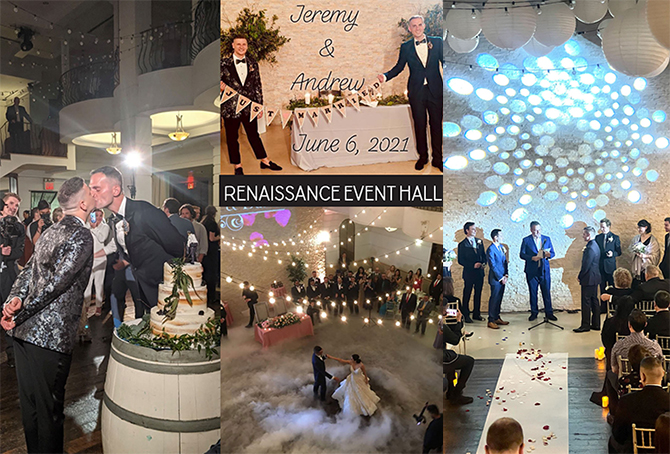 We pursue the different, the daring and the delightful, and can't wait for that guest who will bring to the table something we haven't done before.
We specialize in creating distinctive, incomparable events and weddings. We create events that spark, amaze and enchant from the first step through our welcoming row of French doors. We do this by hand rolling hors d'oeurves of marvelous flavor and perk--We design toasts and cocktails specifically for your celebration. To dine or host an event here is to savor the world's best culinary traditions, and to benefit from imaginative, contemporary thinking.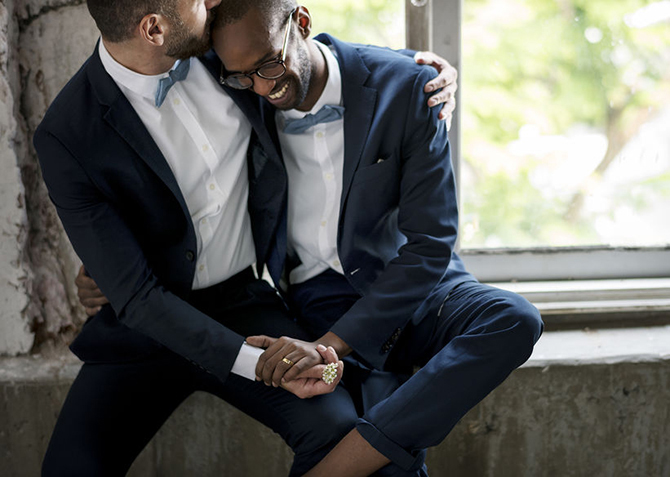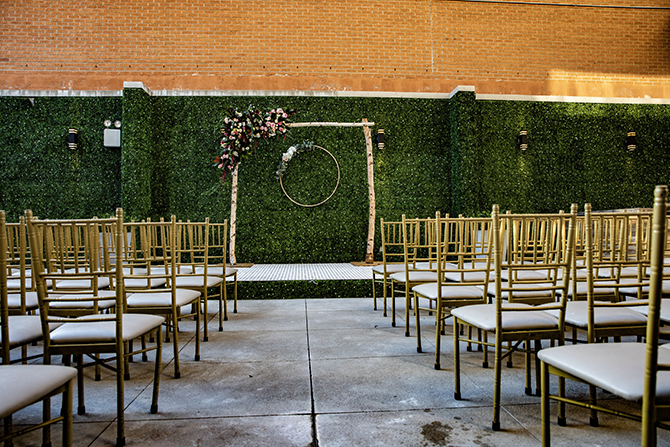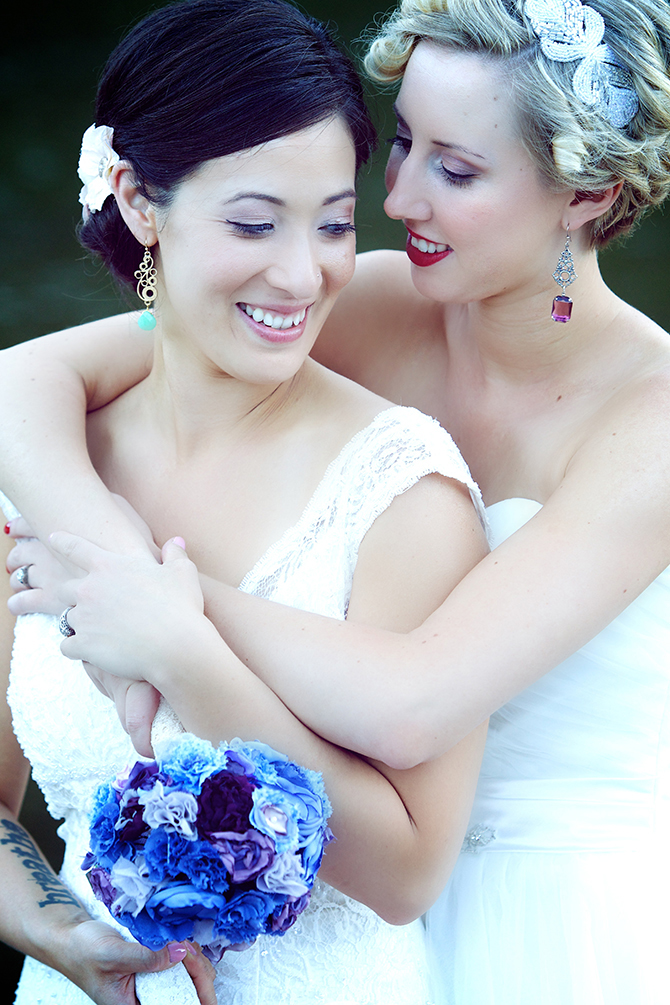 We offer the exclusivity of one event at a time.
Our space, with its award-winning interior design, is all yours, from balcony to lounge to Romanesque plaza. Here you will dine in the glow of alabaster lighting and soft golden marble, the warmth of Mahogany wood, and the paradox of wrought-iron railings fired so fine, that they evoke gold-spun embroidery. Imagine a romantic cocktail hour on balconies, and the vistas of candlelit tables 28 feet below, all set to the sounds of a baby grand piano at the top of the stairs. As if these were not enough, we also have a state-of-the-art sound and lighting system to entertain you. Add to this setting lush drapery, a spacious European-style lounge and, of course, the banter of conversation about our cuisine of diverse and exceptional beauty.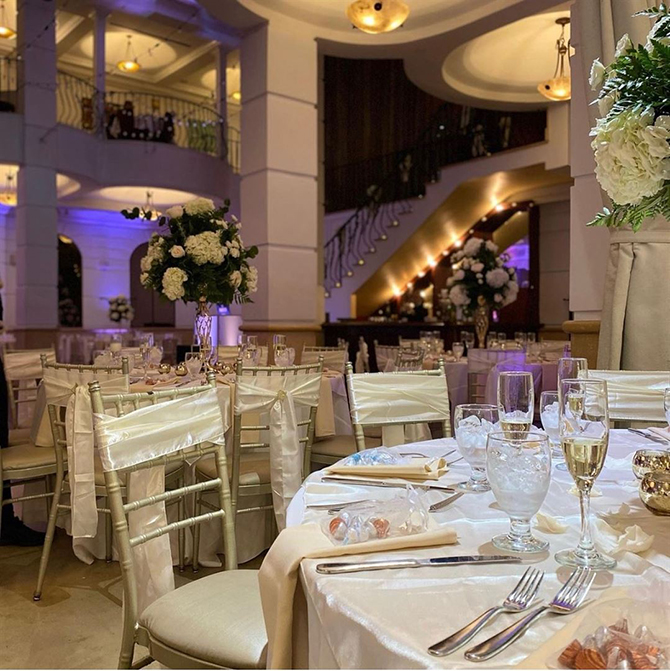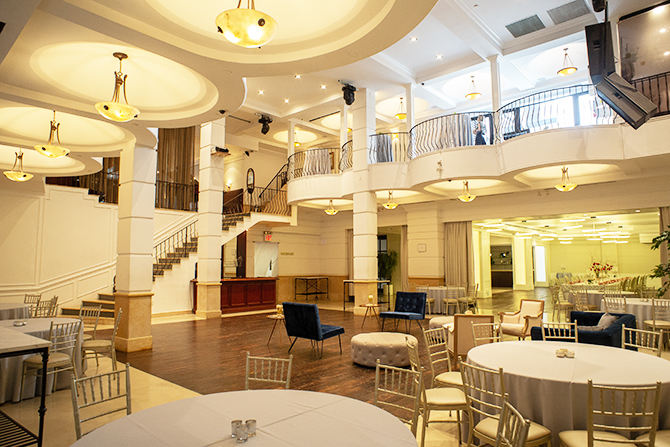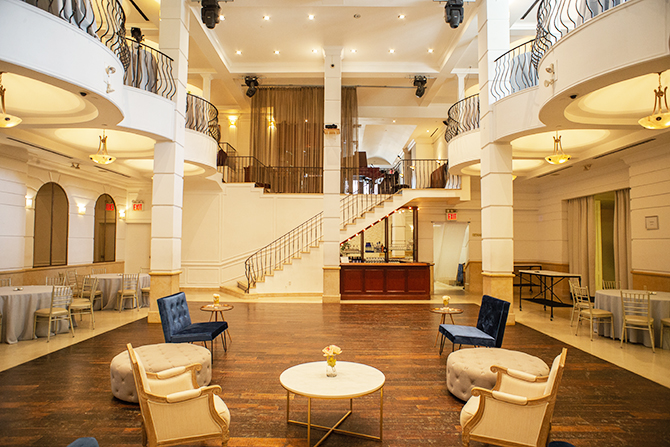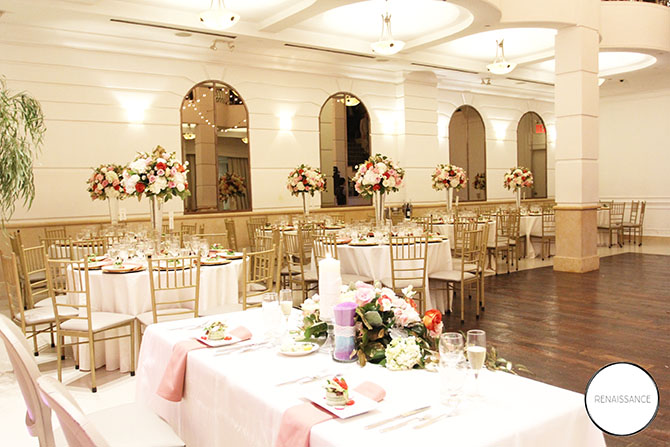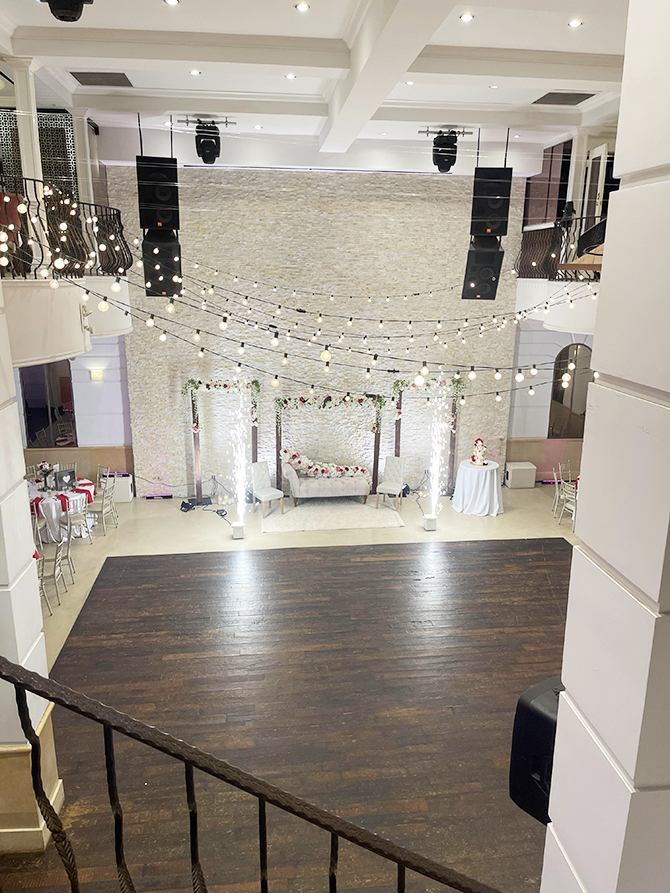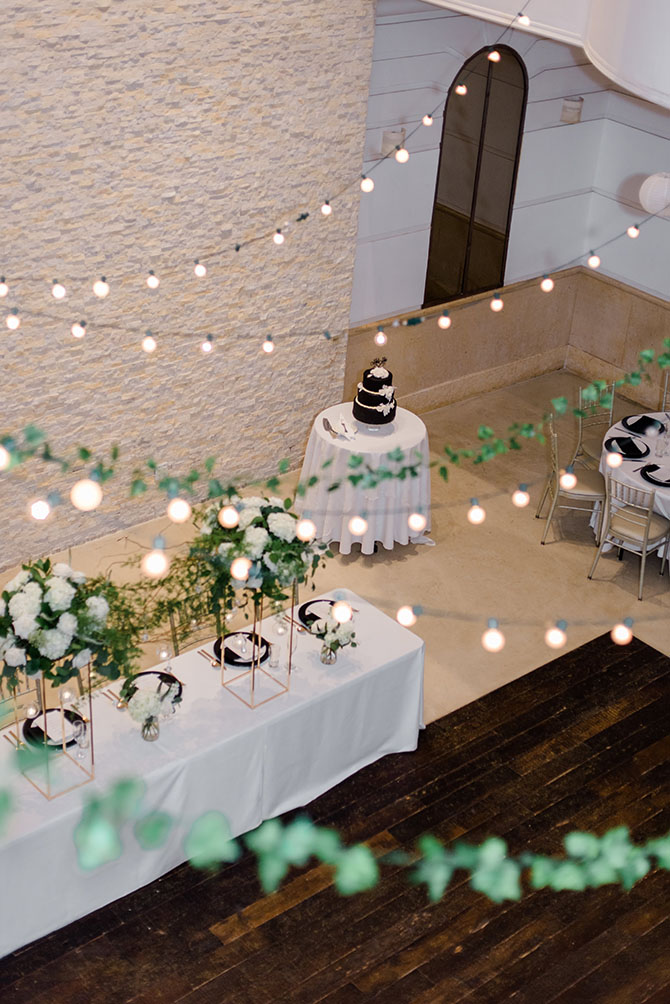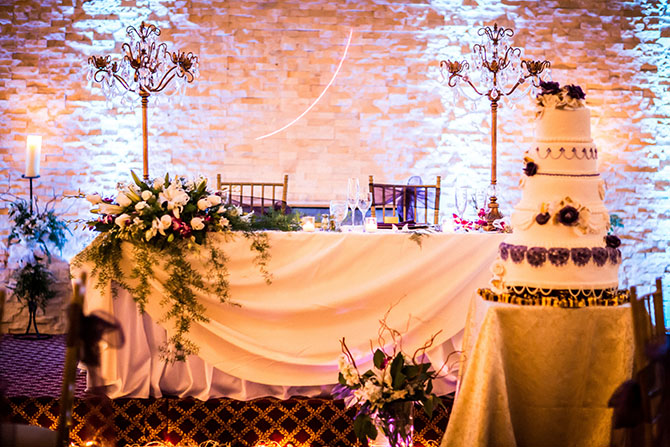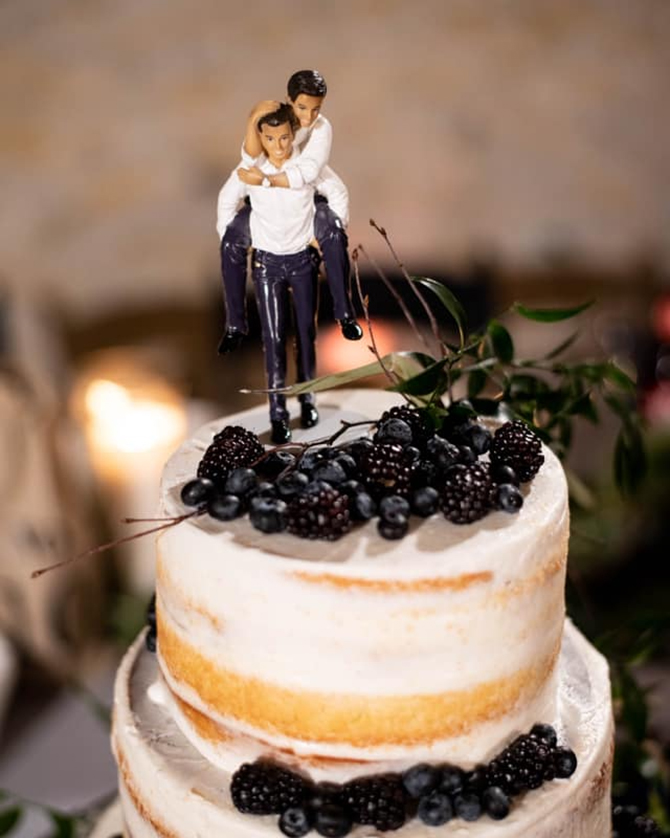 Deluxe Wedding Menus are artistically prepared by: Chef Eduard Frauneder and his team to enhance your special day.
Fraueneder is "Iron Chef" | "Chopped Judge" | "Knife Fight Esquire TV" winner. As well as New York Times dining review of 2 stars from Eric Asimov and 3 stars from Adam Platt and a Michelin star award.
Chef Frank Ventimigilia dedicates his talent to Award dinners, Galas, Birthdays, Corporate functions and all other extraordinary celebrations.
We are able to provide Kosher, Halal and other specialty catering as needed.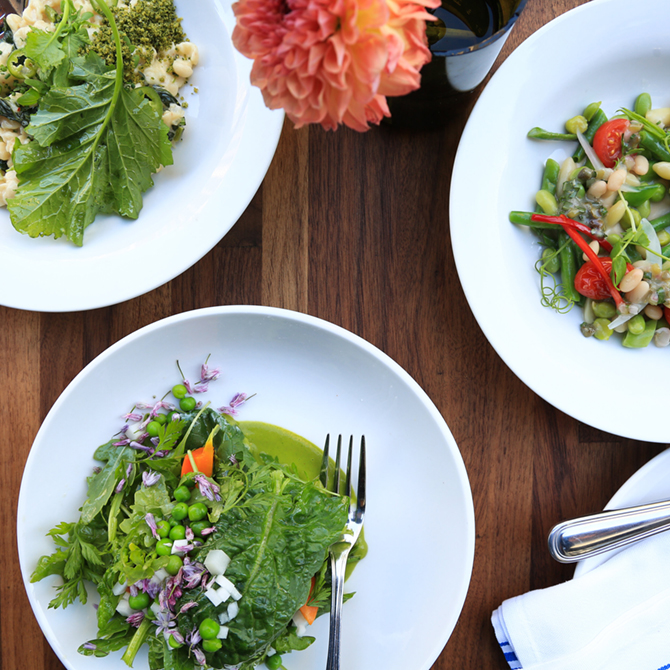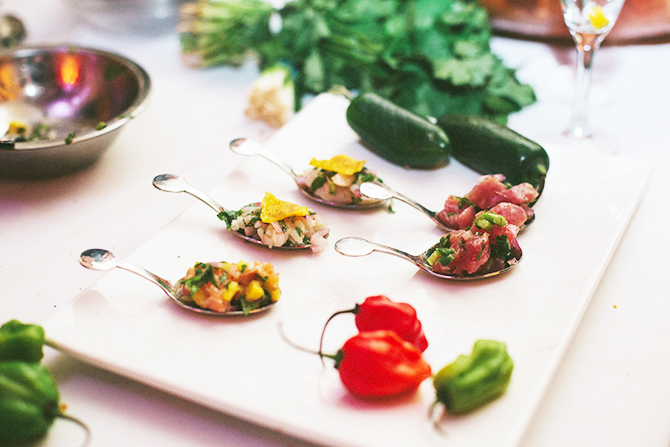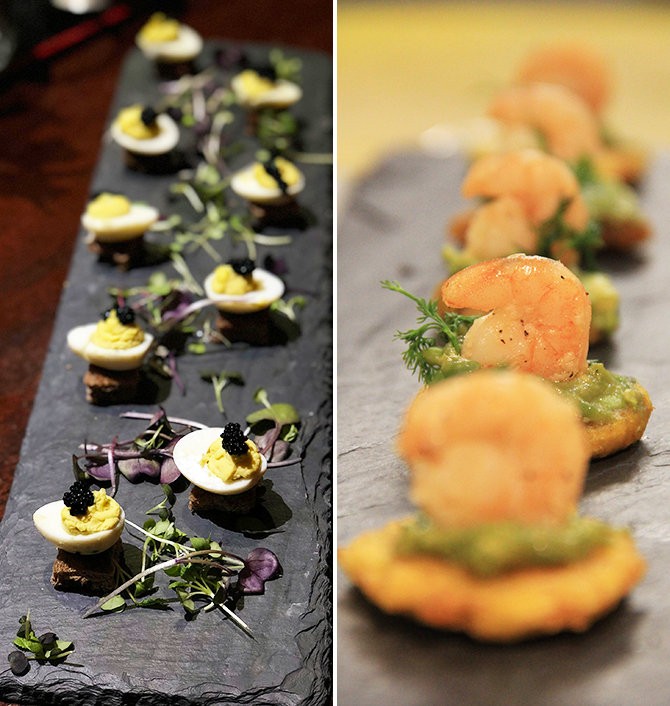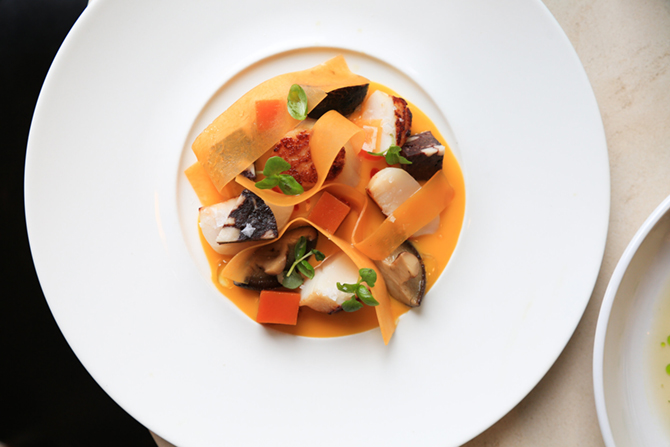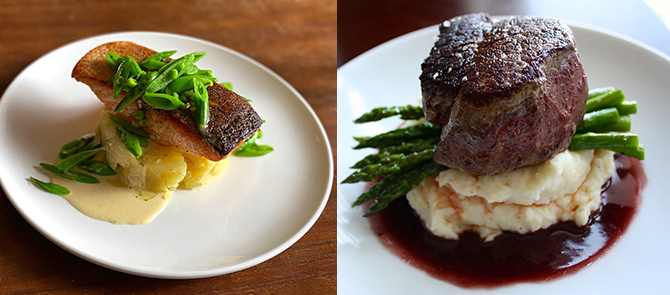 Our 14,000 square foot catering venue features a full-service kitchen providing distinctive and delectable catering options for cocktail, buffet and plated dinners.
Guests are greeted in the lobby bar, which has renaissance elegance punctuated by a baby grand piano. The room flows to a gracefully curved staircase. Marble steps descend to reveal the neoclassic decor of the main reception hall and 100-year-old reclaimed hardwood dance floor.
Our facility is large enough to accommodate up to 250 guests for a ceremony, cocktail reception and sit down dinner with dancing. We have the capacity for 450 guests for a cocktail event, up to 600 guests for concert style and filming, photo shoots and fashion shows. Wedding Ceremonies and receptions including those that are same-sex and/or of different faiths and traditions are held in the outdoor garden space or in the spectacular high ceiling reception room.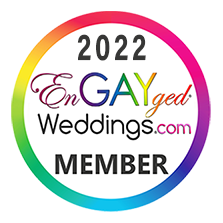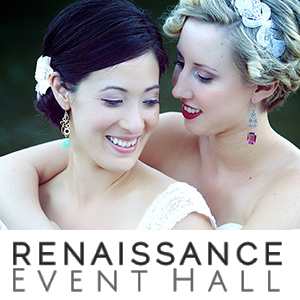 Visit Vendor's Website:
Call Vendor:
718-274-4590
Contact Name:
Lisa Mauriello / Maritza Hammel
E-mail Vendor:
Vendor's Social Media:
Vendor's Address:
27-34 21st Street Long Island City, New York 11102

Contact Information:
Renaissance Event Hall
Lisa Mauriello / Maritza Hammel