Atlantis Banquets & Events
Long Island, NY Lesbian & Gay Weddings
Peconic River Venue - Picturesque Indoor Waterfall & 120,000-Gallon Lost City of Atlantis Shark Exhibit - Long Island Aquarium and Exhibition Center
When it comes to catering halls on Long Island, there are an endless amount of options, but the challenge is not only in finding a location, but also in choosing the one that best suits your event. Whether you're looking for an intimate place for a quiet reception, a large hall for hundreds of well-wishers, or a unique setting surrounded by water, Atlantis Banquets & Events is the right choice.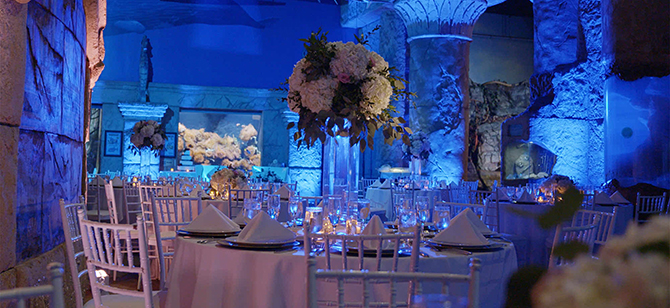 A setting as special as your wedding.
Atlantis Banquets & Events creates a magical atmosphere for any social event. A once-in-a-lifetime celebration deserves a one-of-a-kind setting. From our waterfront location on the Peconic River to our spectacular aquatic displays, we offer the ultimate wedding on the water.
Having an event with Atlantis Banquets & Events means you can capture photos in two unique environments, along the pristine waterfront and at the Long Island Aquarium. Whether posing along the Peconic River or before our most popular displays like our 120,000-gallon shark habitat, we guarantee photos you won't get at any other venue.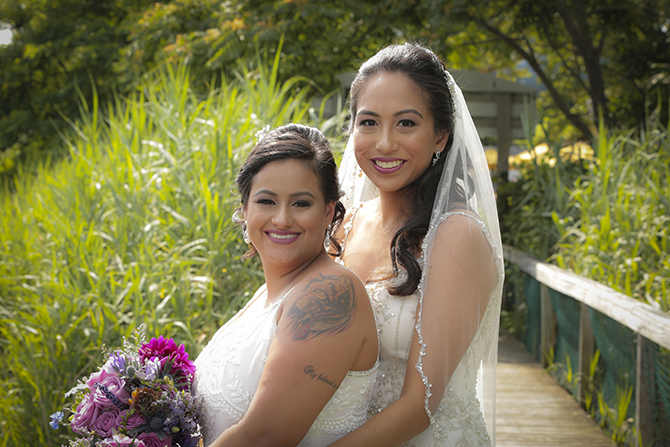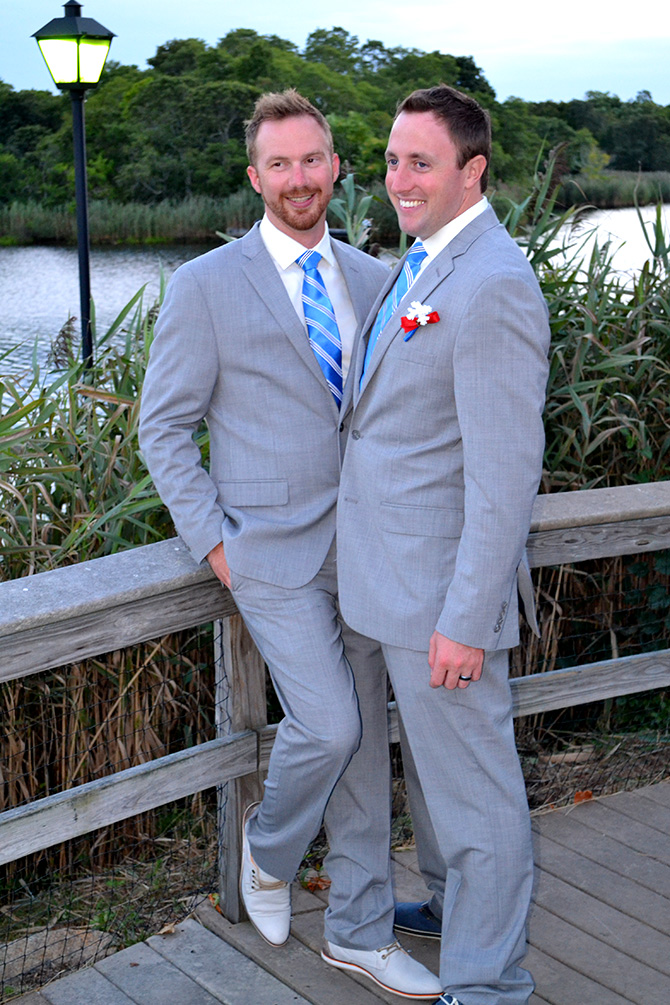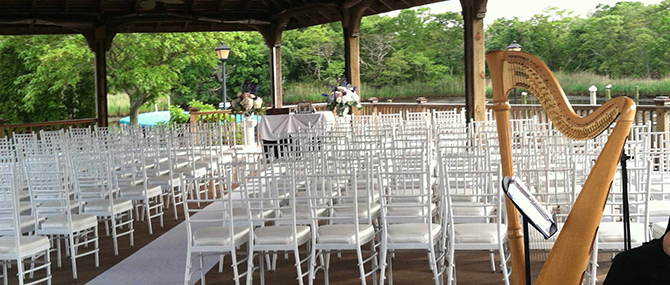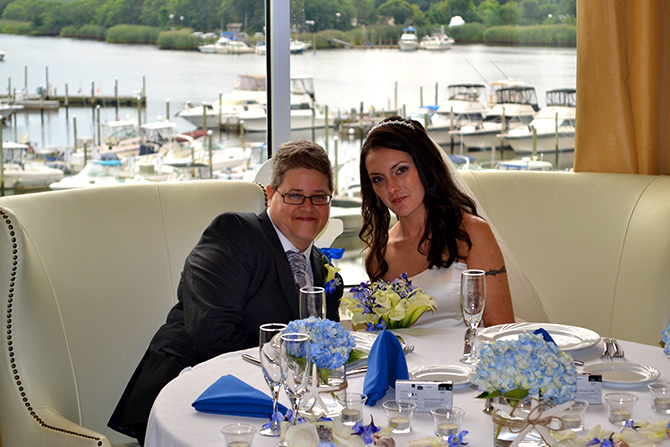 Atlantis Banquets & Events provides a unique backdrop you and your guests will remember forever
Atlantis Banquets & Events can accommodate your wedding for 20 to 650 guests in one of nine diverse locations including the modern and beautiful Sea Star Ballroom with sweeping views of the Treasure Cove Resort Marina and Peconic River. The Coliseum Room is another perfect venue located within the Long Island Aquarium, which houses our most captivating and colorful aquatic habitats.
Your ceremony can take place outside, in the Riverside Pavilion just on the banks of the river, or in the Grand Foyer of the Sea Star Ballroom, with beautiful marble features and a stunning Chihuly inspired glass chandelier.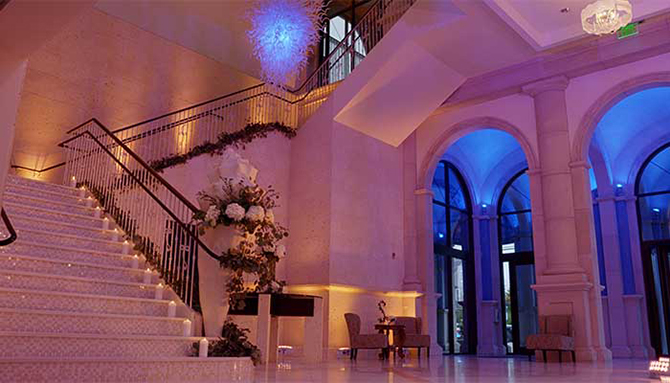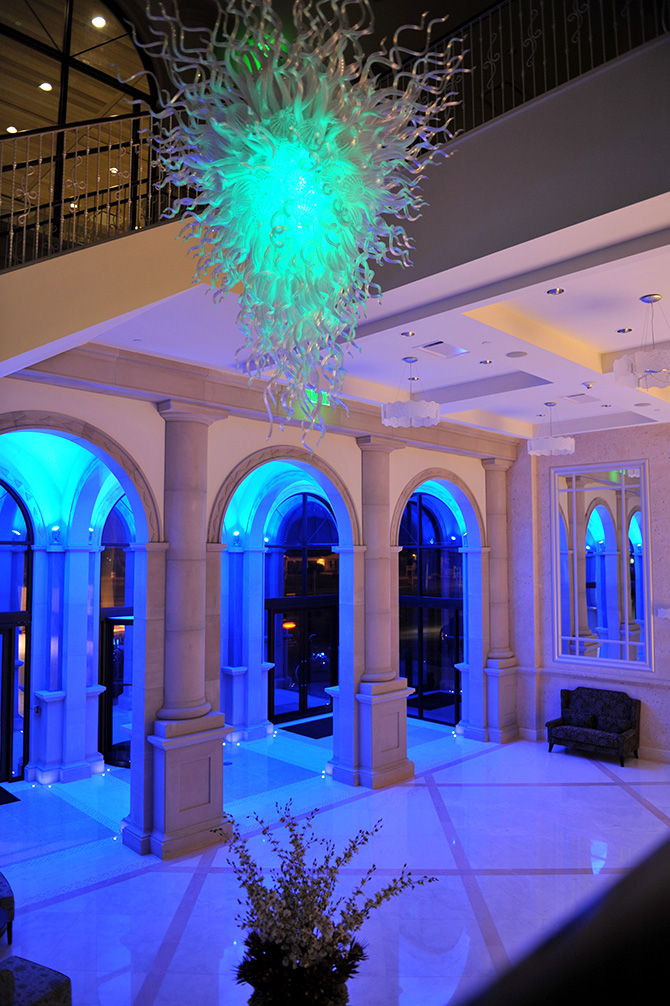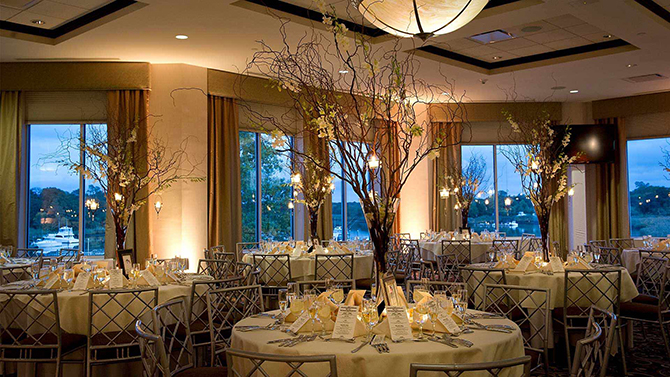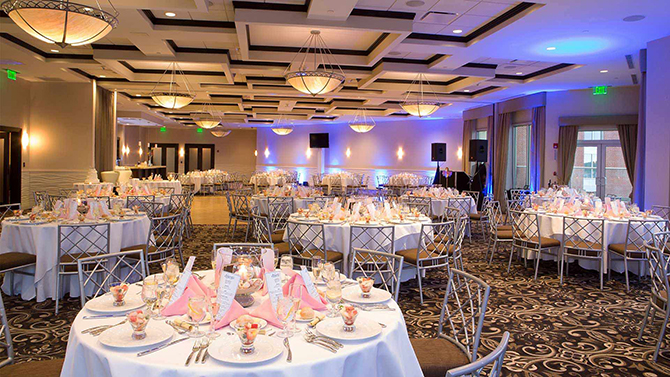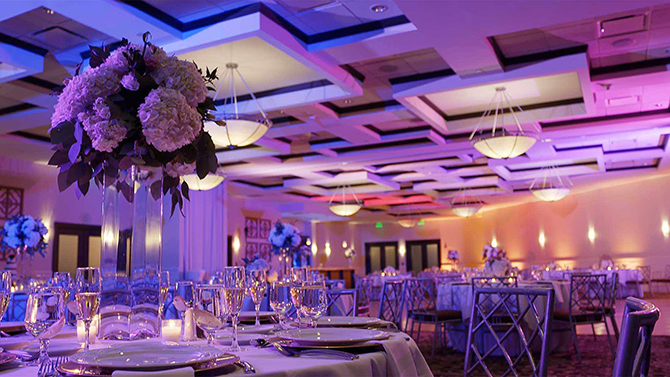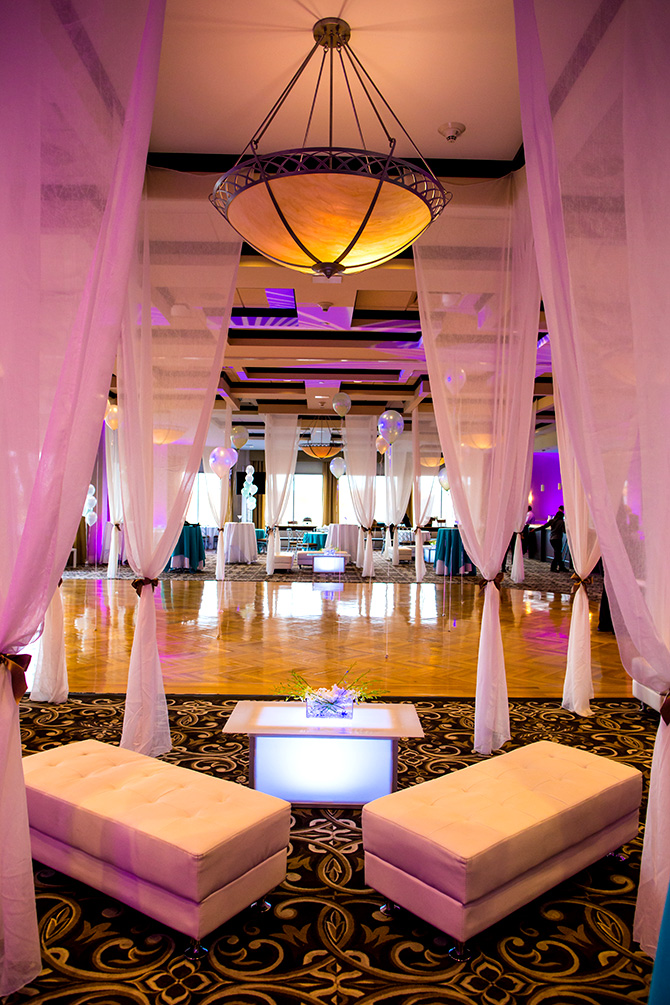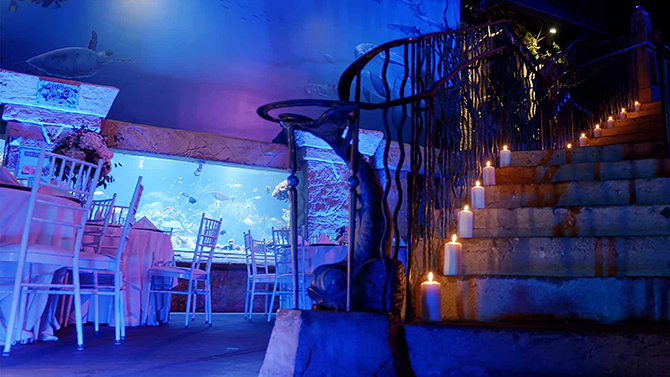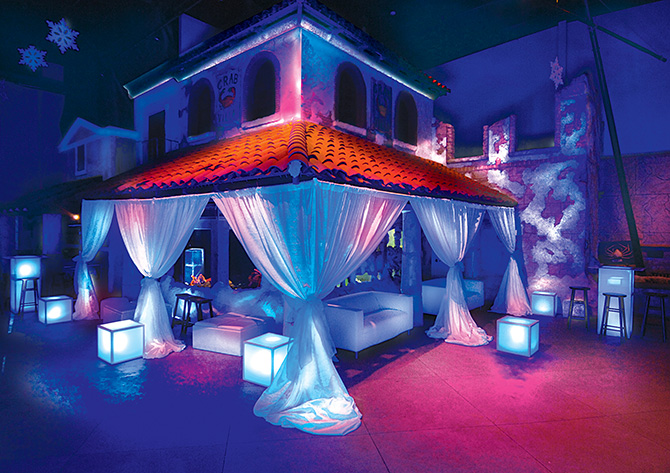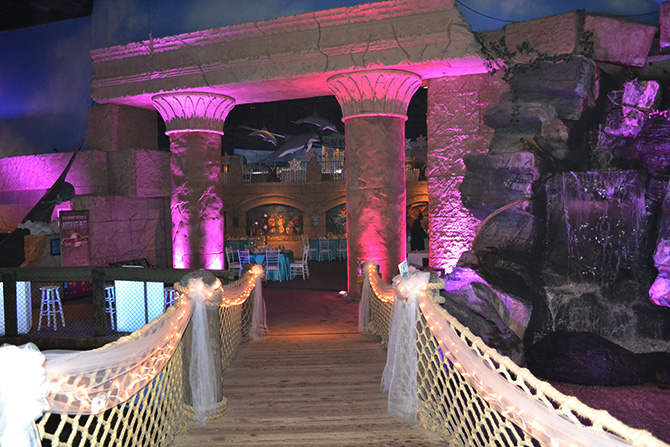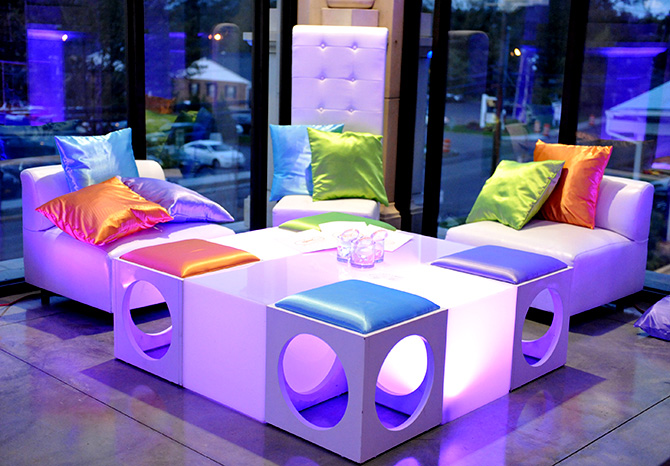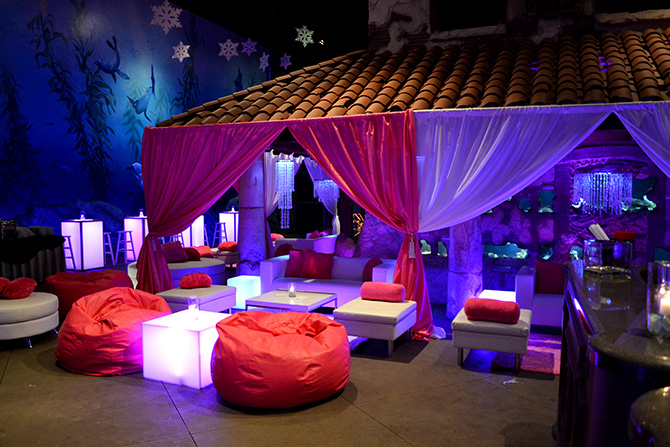 Our distinctive atmosphere is only one of the advantages we bring to your wedding celebration.
We also offer incomparable service and exquisite cuisine, and can tailor a menu to your requirements and budget.
Atlantis Banquets & Events catering team will help you plan the perfect wedding menu. We will suggest popular food items and pairings, and we will make accommodations for your guest's food allergies so that everyone can enjoy your wedding reception! We feature gourmet culinary options created by our classically trained Chef, making the most of seasonal flavors and using the freshest, sustainable products, ensuring your guests will enjoy every bite. With white glove service, professionally attired wait staff, a personal hostess and five hours open bar, our meticulous team caters to your every need.
You can choose from: butler-passed hors d'oeuvres, cocktail party or a buffet or seated dinner reception. Whichever option best suits your affair, our chefs will help create a memorable experience for you and your guests.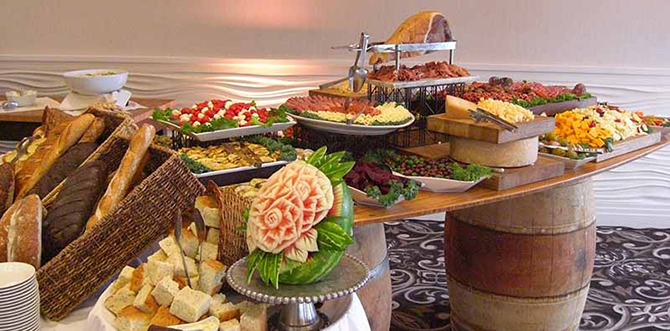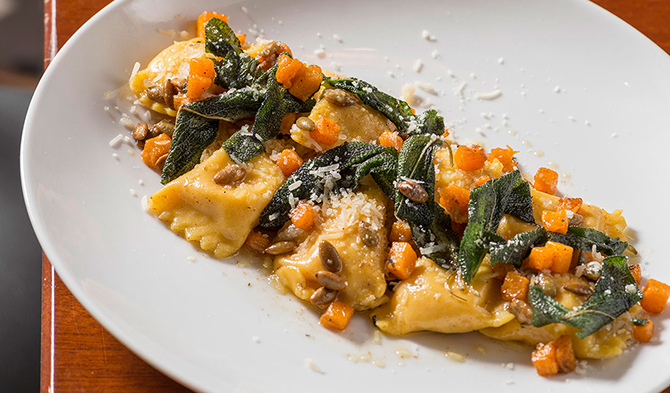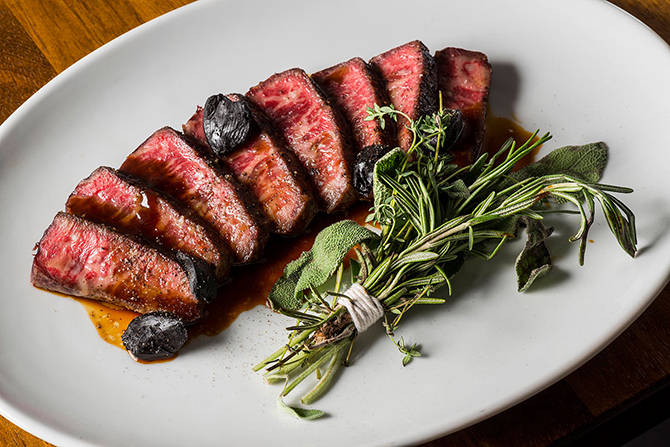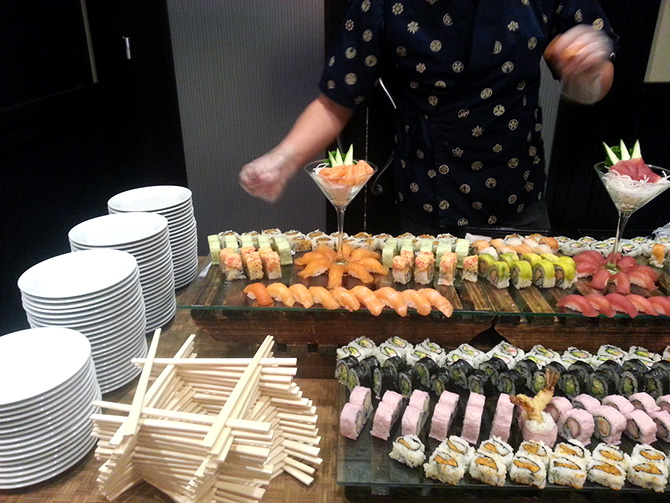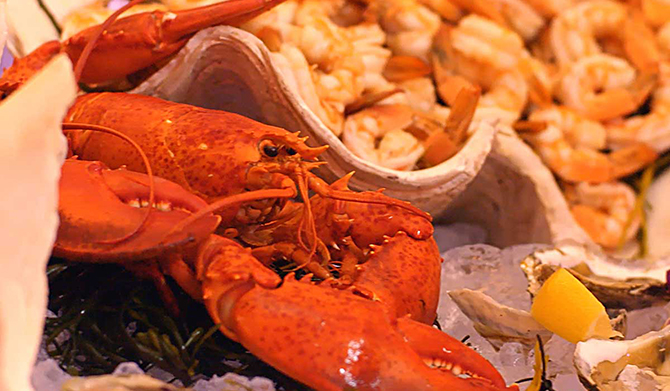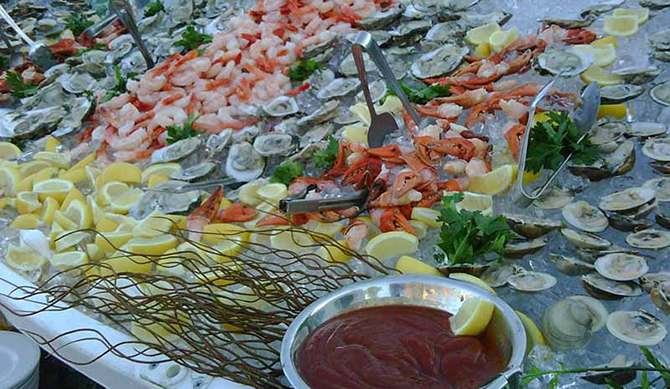 An event like no other, only Atlantis Banquets & Events can bring the element of nature to your wedding!
With photo sessions including our penguins, sea lions, sharks or within our indoor and always tropical Butterfly Garden
We understand how important your wedding day is, and we will make your experience extraordinary and unlike any other. That's why we focus on only one wedding at a time. You and your guests deserve nothing less. Our experienced staff will assist you with planning the perfect wedding and we will suggest creative ideas to plan a wedding reception that is truly original and memorable!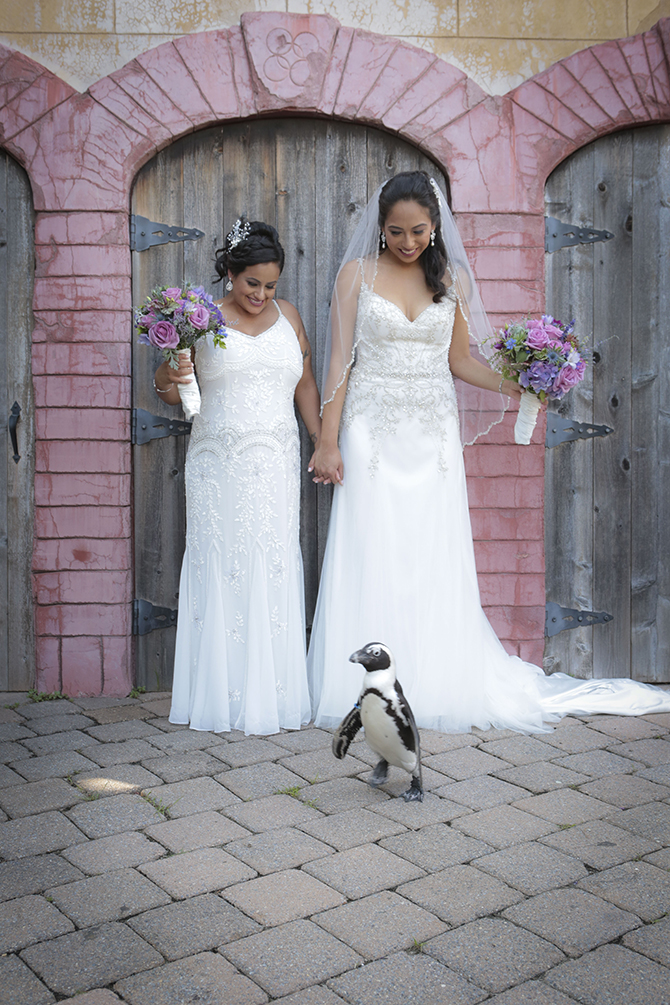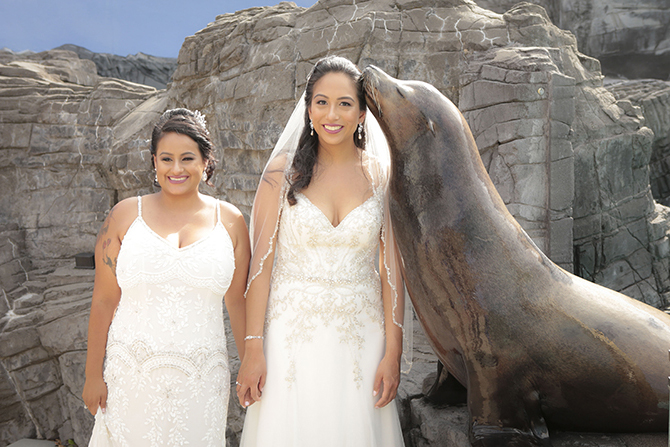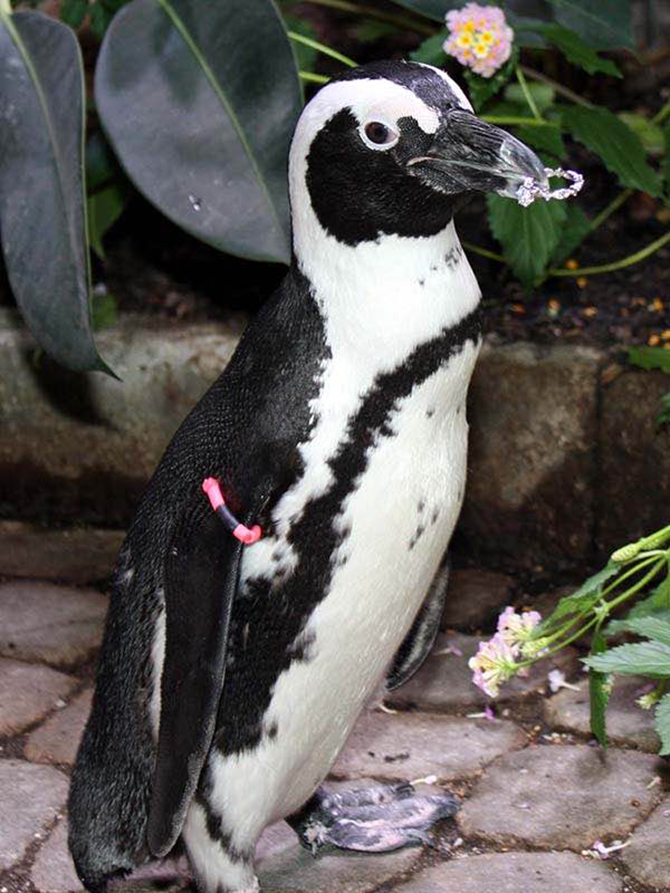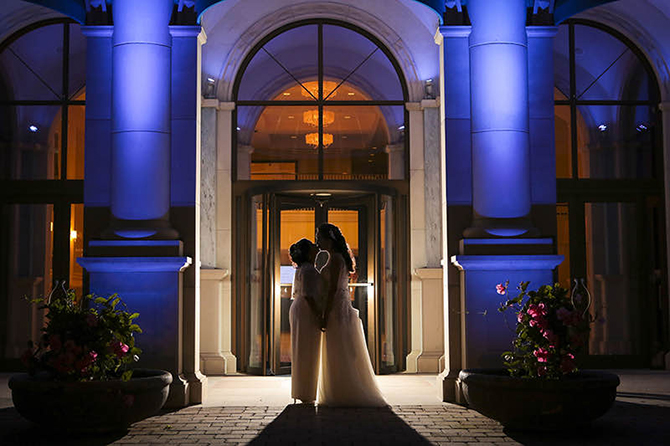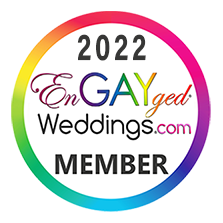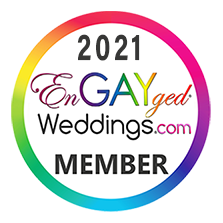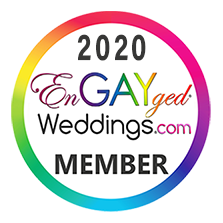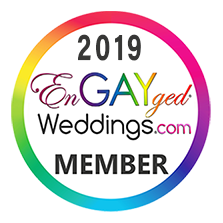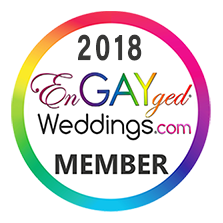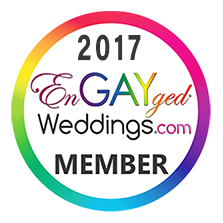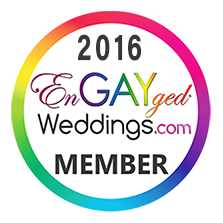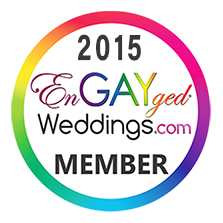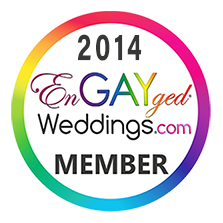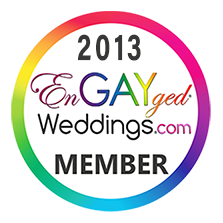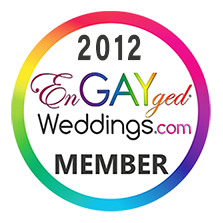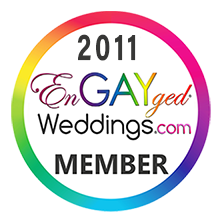 Visit Vendor's Website:
Call Vendor:
631-574-8008 Ext. - 192
Contact Name:
Tony Cotignola
E-mail Vendor:
Vendor's Social Media:
Vendor's Address:
431 East Main Street Riverhead, New York 11901
Member Since:
October 2011

Contact Information:
Atlantis Banquets and Events