Rev. Luisa Weddings & Ceremonies
NYC LGBTQ Interfaith Minister
Holistic Weddings & Ceremonies
Reverend Luisa Porrata is a native New Yorker who loves officiating weddings. An Interfaith Minister who specializes in unique, creative weddings, she is proficient in both English and Spanish and is adept in co-officiating at bilingual weddings. Weddings performed by Rev. Luisa have been noted for being light-hearted and joyful.
She officiates the wedding ceremony but collaborates with both writing the ceremonies and offering pre-marriage counseling sessions with her spouse, Rev. Deirdra Kearney. Together, they co-officiated "sample" same-sex wedding ceremonies at the first Pride Fest Weddings on June 28, 2015.
Couples are also offered the opportunity to experience aromatherapy during the counseling session from the Officiant who will help create a heartfelt and inspired celebration that speaks directly to the hopes and dreams of the couple and their families.
As energy specialists and Registered Nurses, both reverends can guide couples to use breath relaxation and imagery to help calm nerves and increase stamina on this all-important day. This collaborative team will offer the wedding ceremony of choice to conform to everyone's particular belief. This will help to encompass the vision of a day that is both beautiful and everlasting in memories and love.
In 2014 Rev. Luisa Porrata was awarded the Association of Bridal Consultants' Best Top Professional Vendor Sparkle Award.
For a ceremony that is both loving and memorable let us begin to plan your special day!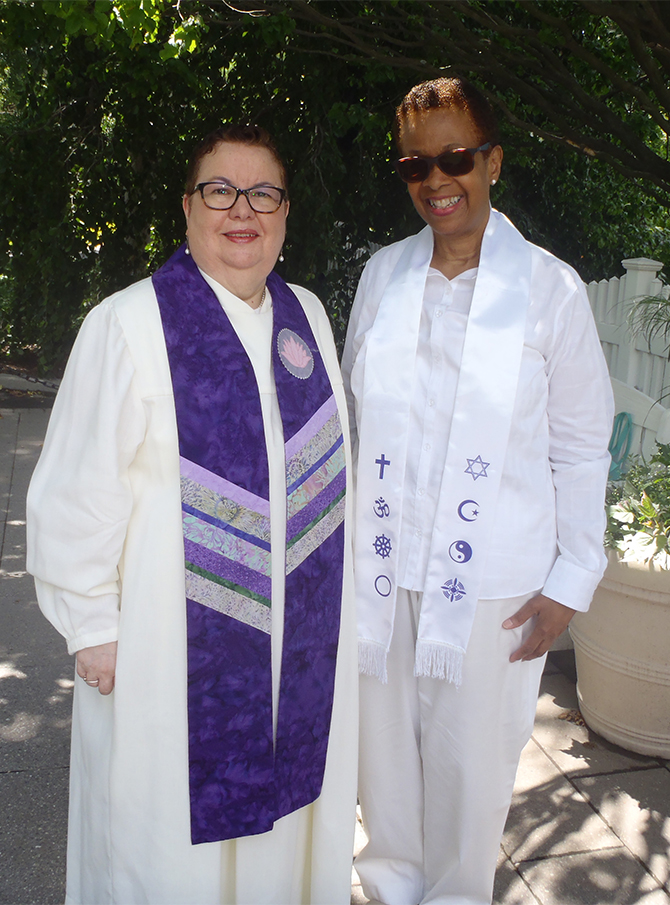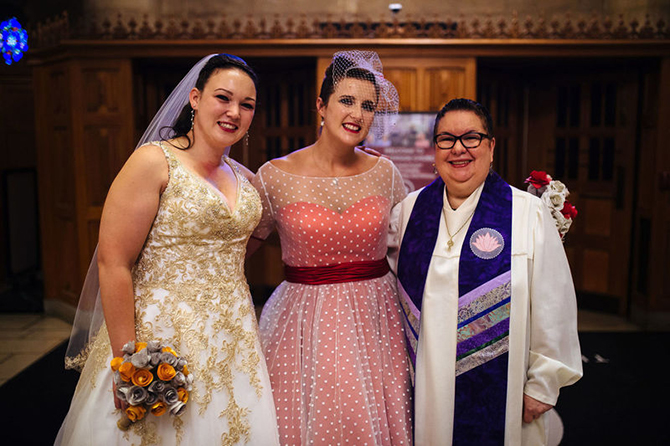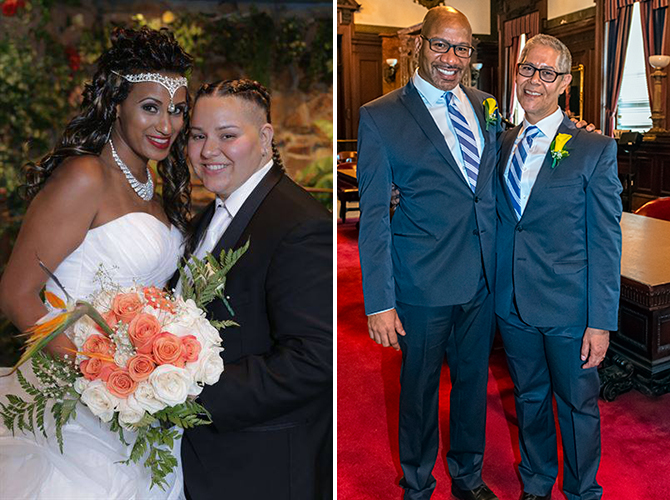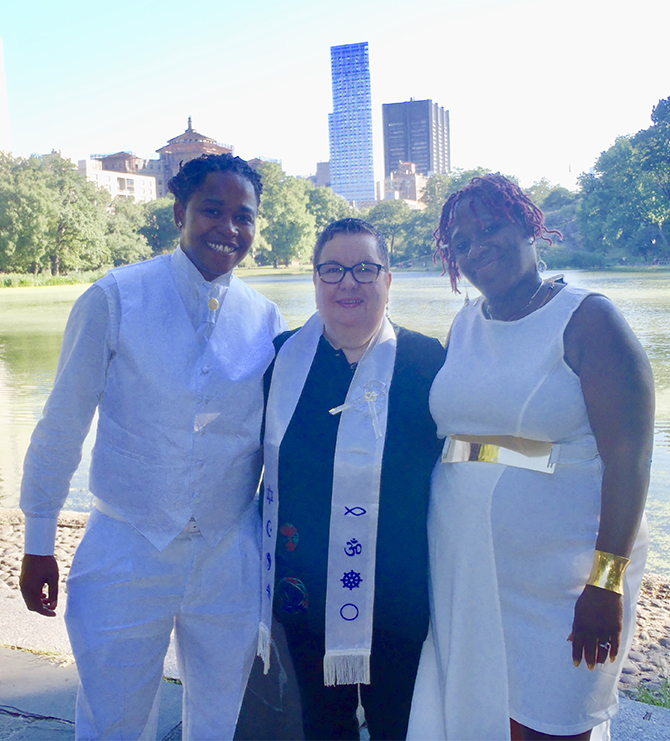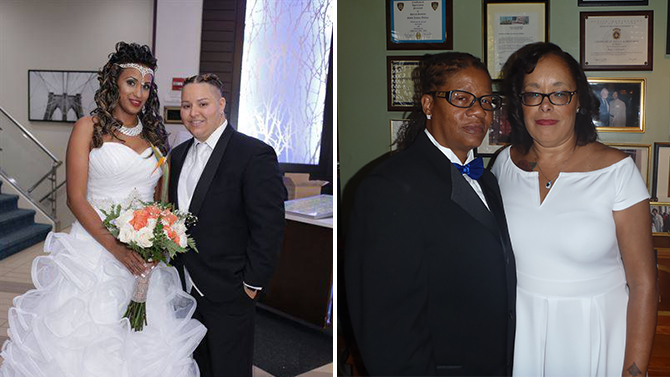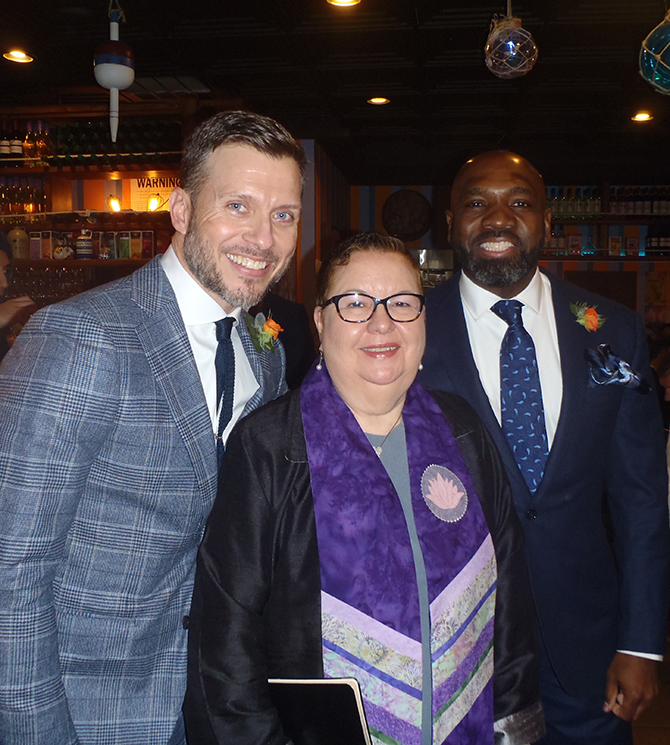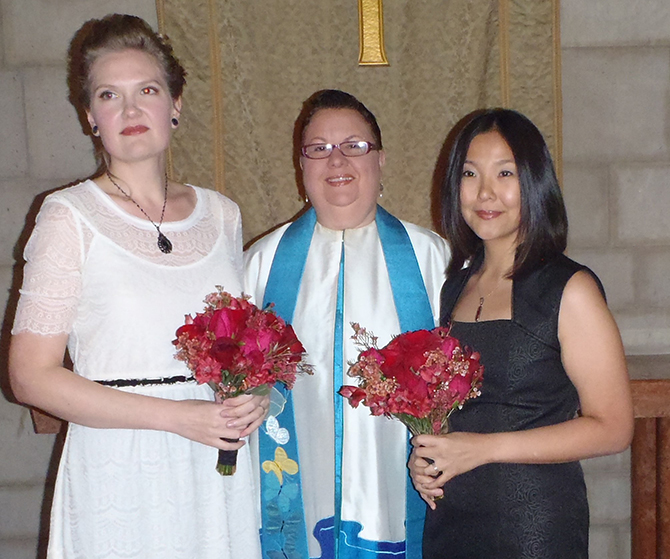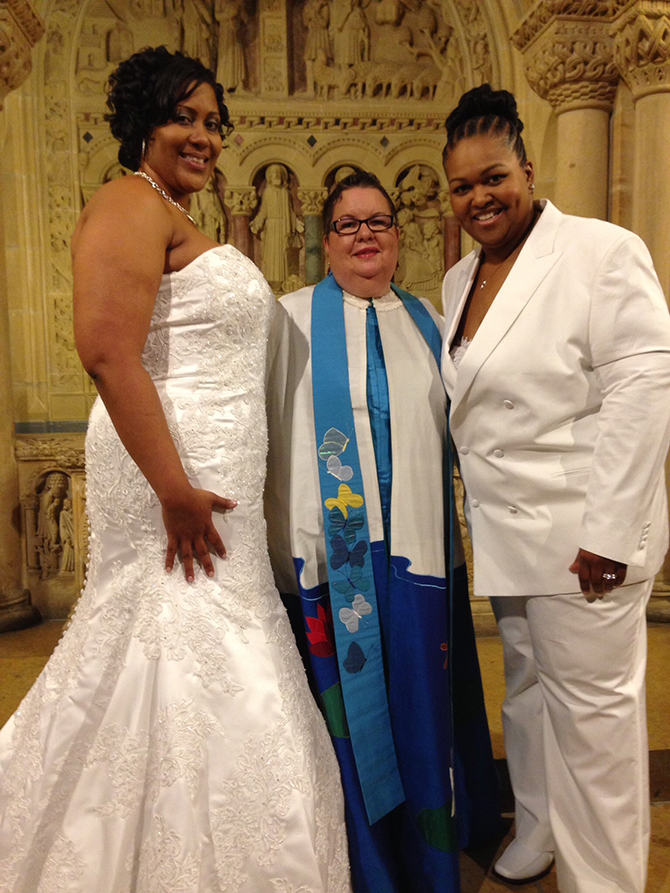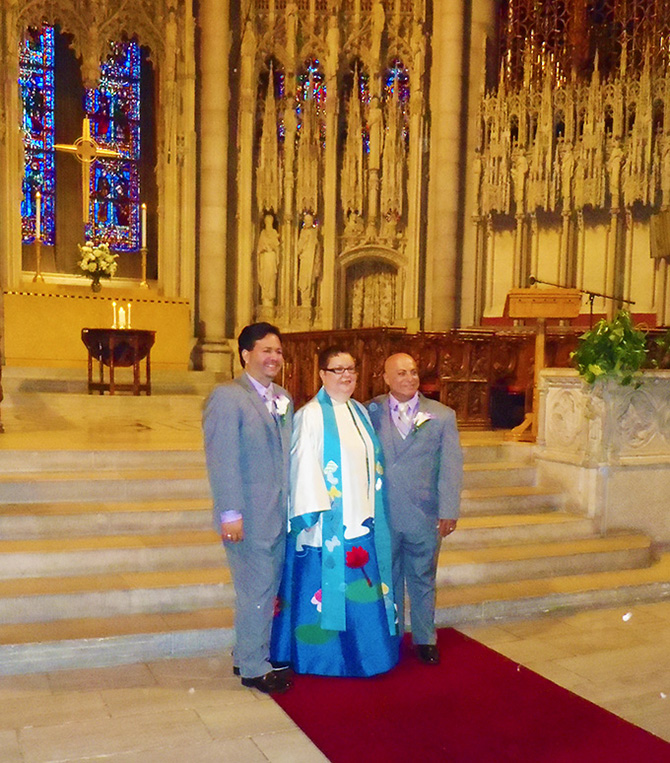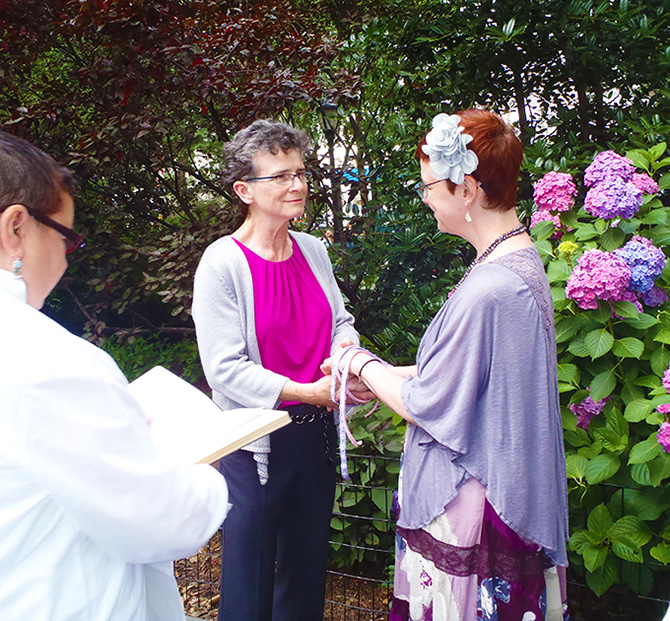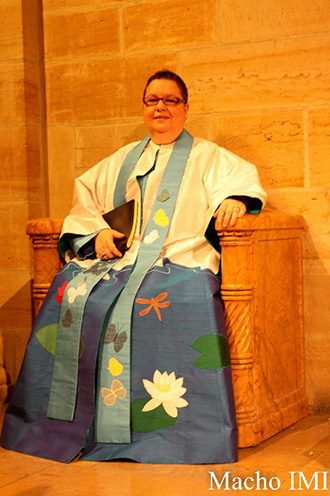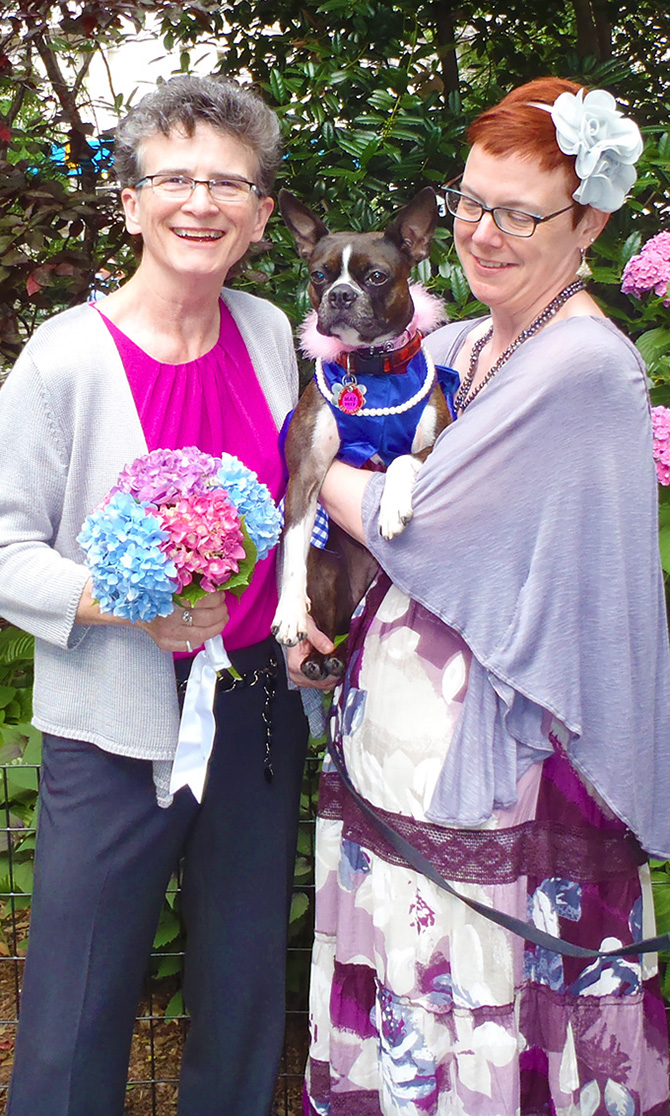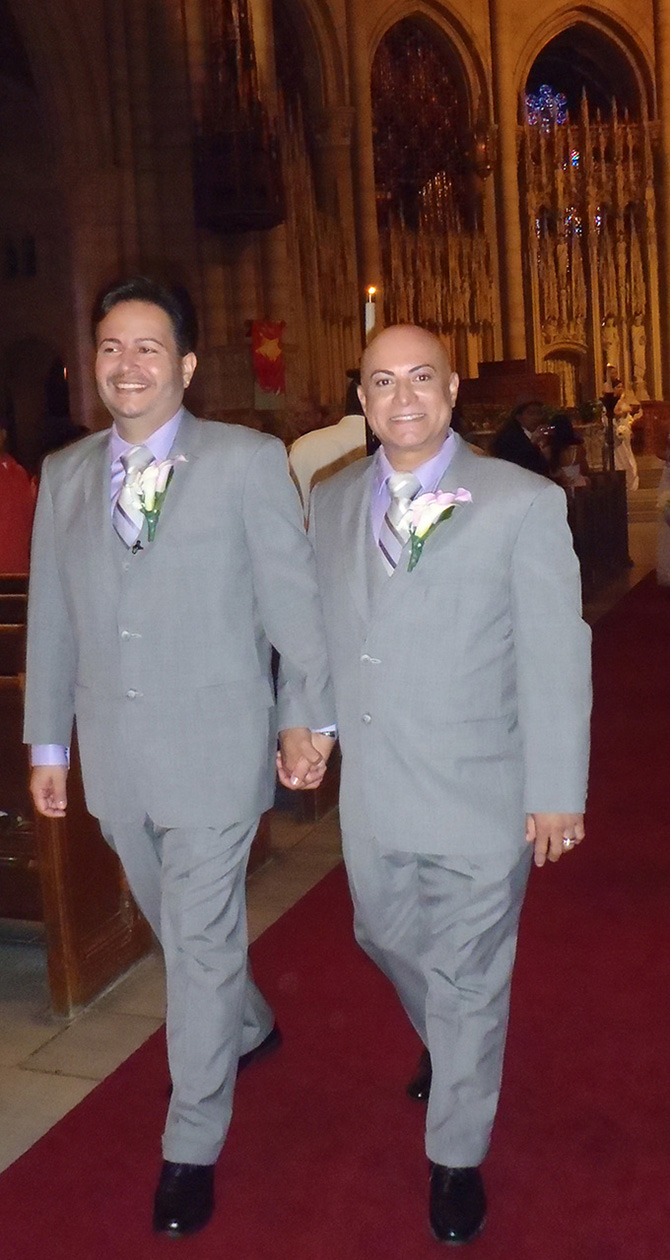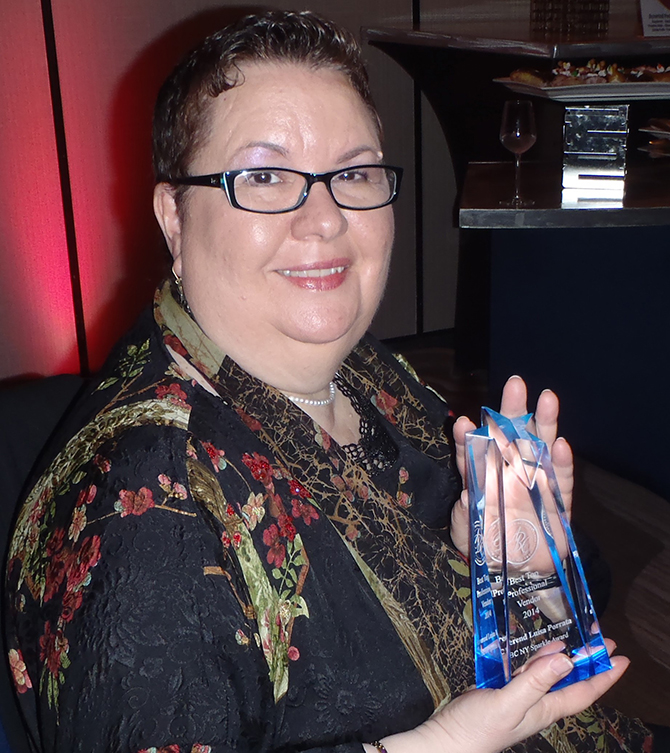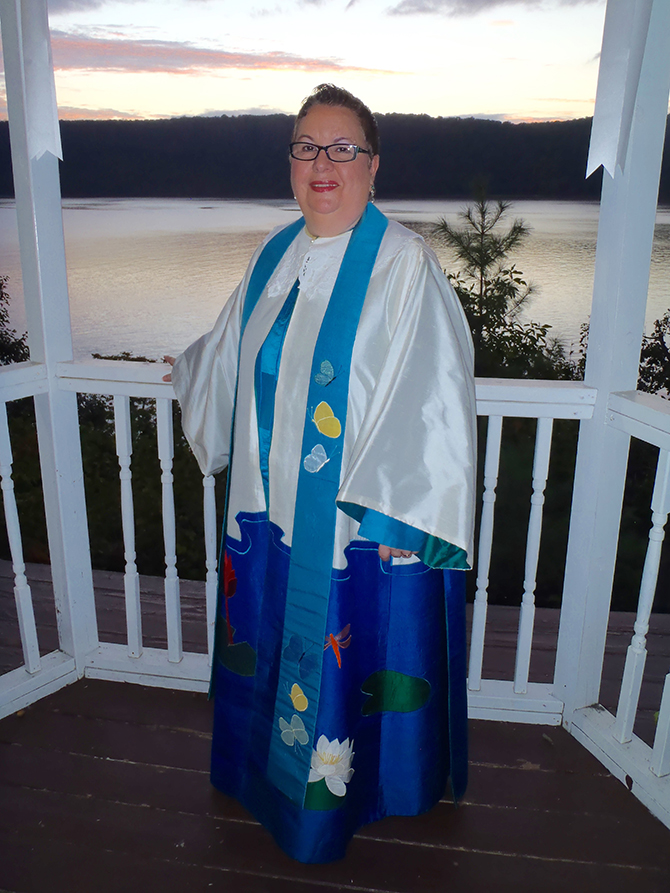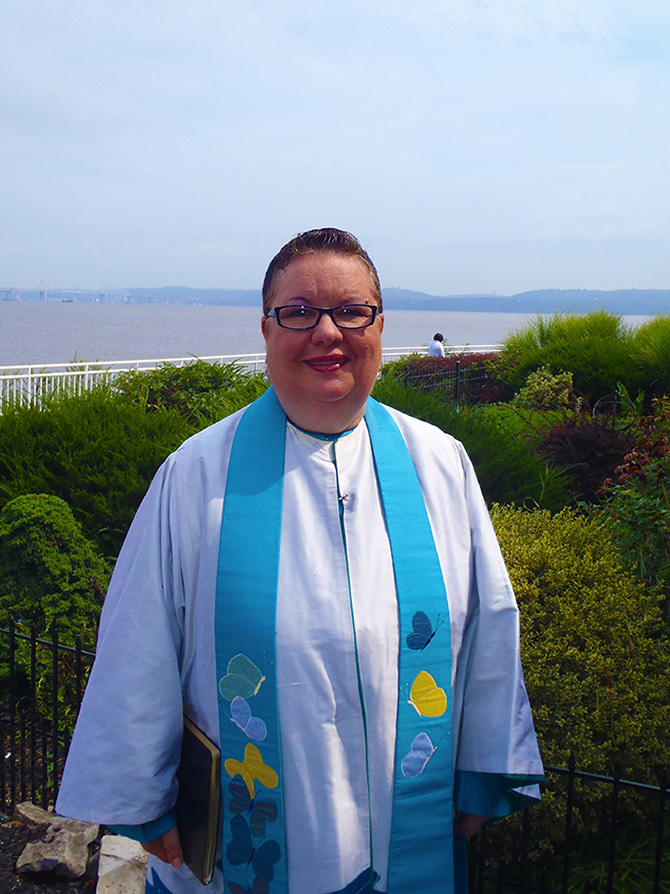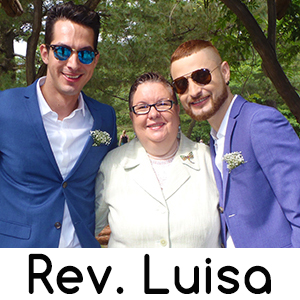 Visit Vendor's Website:
Call Vendor:
917-572-4831
Contact Name:
Luisa Porrata
E-mail Vendor:
Vendor's Address:
New York, New York

Visit Vendor's Website:
Call Vendor:
917-572-4831
Contact Name:
Luisa Porrata
E-mail Vendor: