Reverend Louis A. Olivieri
NYC Gay Minister & Wedding Officiant for Same-Sex Marriage Ceremonies
Boroughs of Brooklyn, Queens, Bronx & Staten Island, Long Island and all of Westchester, Putnam and Rockland counties
Rev. Louis A. Olivieri, OUnI, LUT
"It is not I, but Spirit within that does work."
The power of our words and the intention behind them is what enhances the nature of the life that we create, to honor our love and our life. As a wedding celebrant and officiant registered through the city and state of New York, I take great pride in representing Spirit, and building community around wedding ceremonies, baby blessings, and celebrations of life as expressions of joy!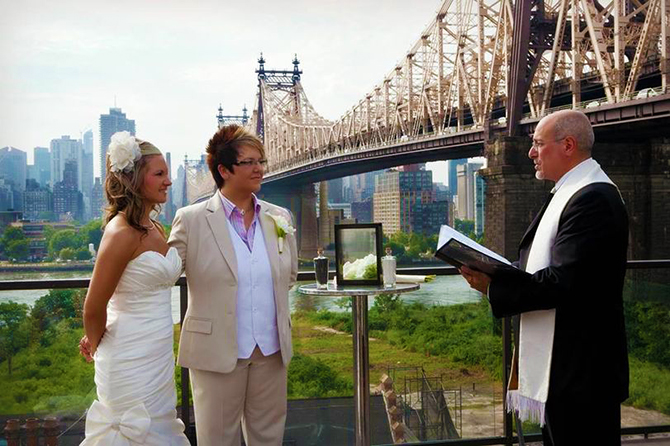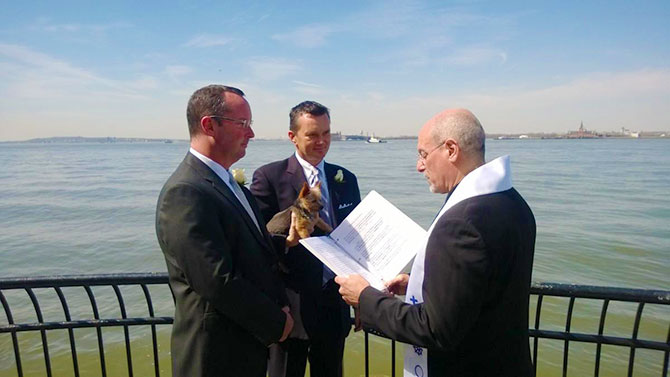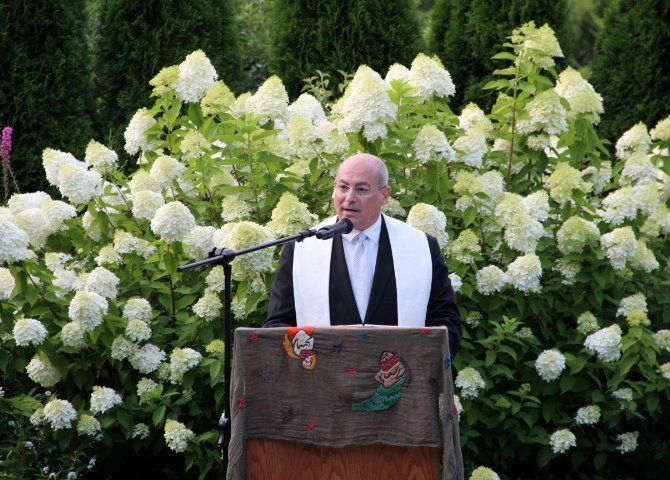 New York City Ordained Interfaith/ Interspiritual Minister
I am an ordained Interfaith/ Interspiritual Minister and I studied at the One Spirit Interfaith Seminary. Through years of study, and the reading of "The Mystic Heart" by Bro Wayne Teasdale whose book inspired the Order of Universal Interfaith, I am familiar with spiritual practices from different traditions and honor and respect these paths.
Knowing the details behind the sacred customs we share has provided me with a deep appreciation for the cultural differences that make each of us unique and special, yet still one. I am also a teacher of Unity Philosophy and I am a licensed practitioner of these principles.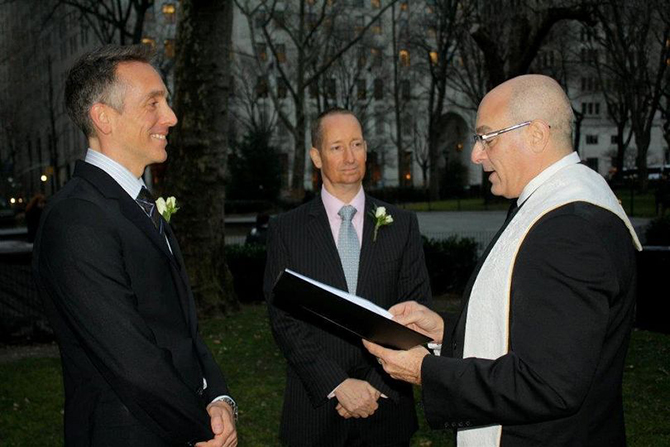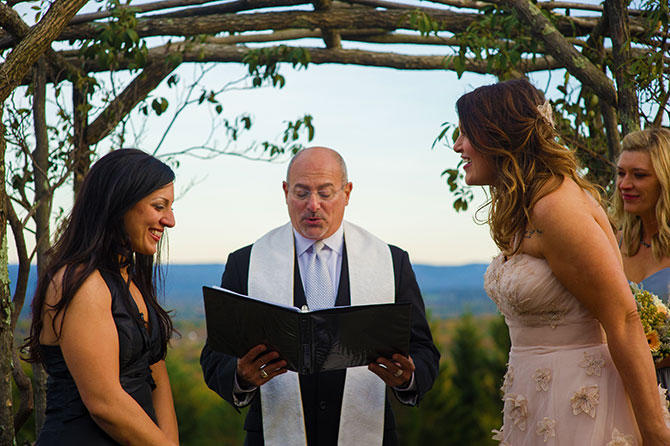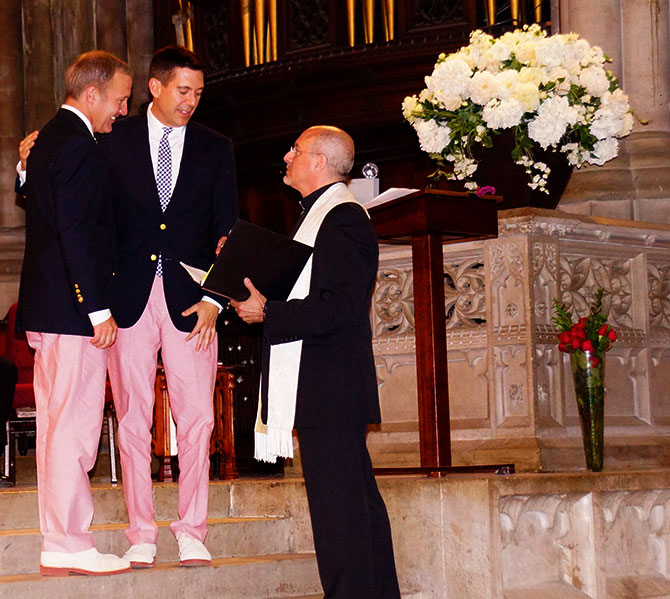 NYC Minister Services for Same-Sex Weddings
The day of your wedding is a memory that lasts forever. By simply saying a few words and signing a document in the presence of your family and friends, a miracle happens. Two lives are brought together and a new family begins. Marriage is the only life ceremony that requires specific language. By law, I am required to recite only 29 words to officially wed a couple.
If you wish to pay tribute to a specific faith tradition or include certain customs, we'll do that. If your desire is to have something non-traditional, there are no limitations to where your dreams can take us. I will carefully take you through every phase of the ceremony, from details in the script to suggestions regarding your vows, and from getting your marriage license to your first kiss as a united couple.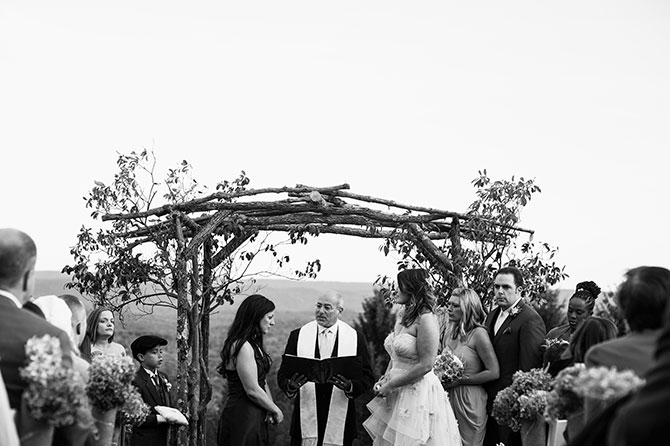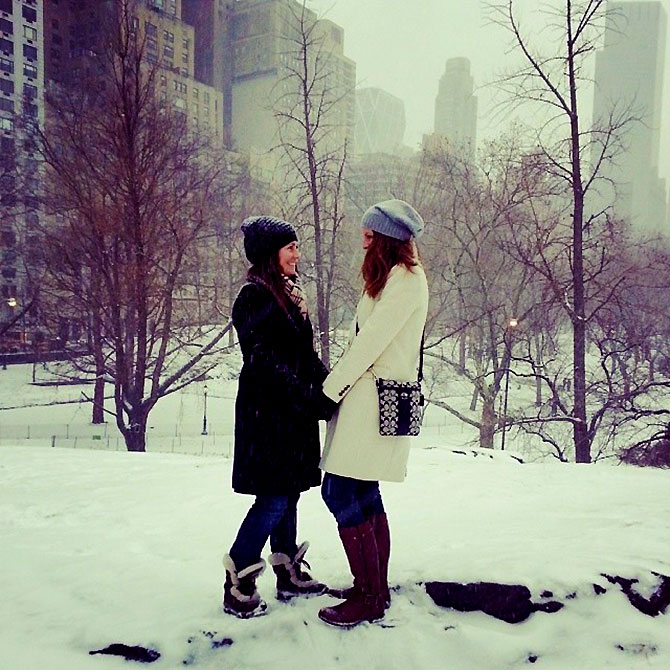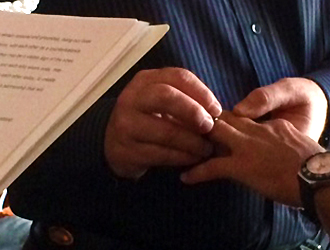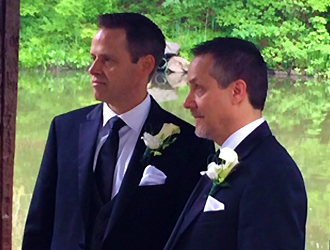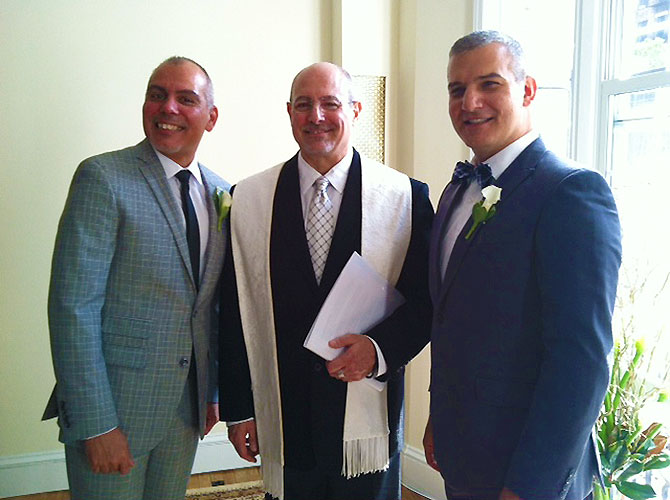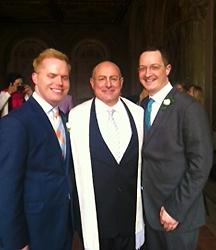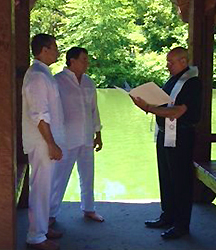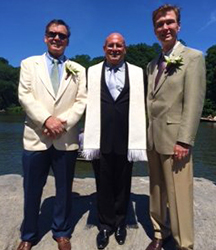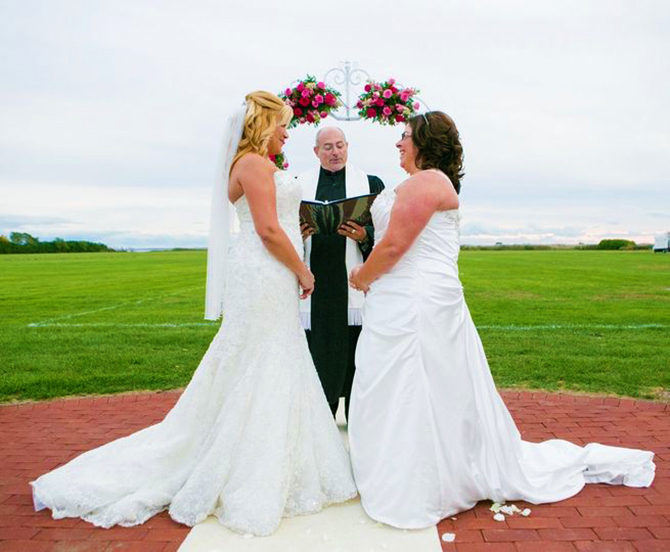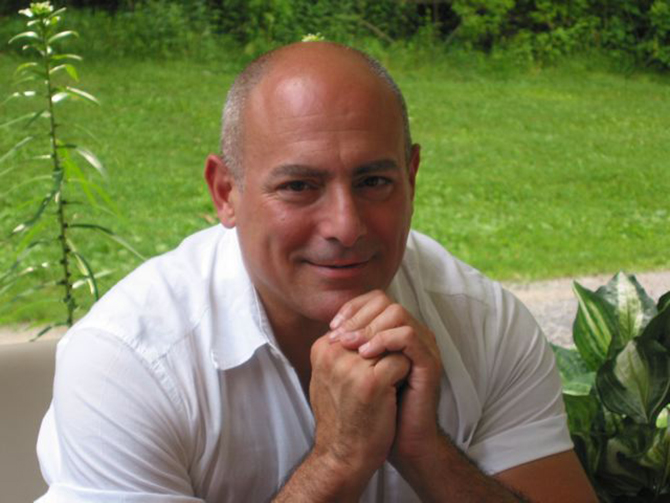 Vow Renewals & Special Anniversaries
Performing a vow renewal ceremony is near and dear to my heart because it represents a commitment that's grown even stronger. We will create the details for your celebration together with consideration for the significance of the time for your celebration. Have you accomplished a shared goal or a challenge that you both had to overcome? Is it a milestone year? Are you celebrating a family structure change that you want to honor together? Every day is an accomplishment and offers new reasons to celebrate. We will work together to create a unique ceremony that builds upon your life of unity.
Baby Blessings & Celebrations of Parenthood
There is no miracle greater than the birth of a baby. Welcoming a new life into this world can be a time for ceremony, celebration and the sharing of joy. Whether it is a shower, a baby naming, or baby-welcoming ceremony, this can be a wonderful way to express gratitude with a large or small group, including the baby's mother, father, brothers, sisters, grandparents and godparents, other relatives and friends. You could also choose to express this event as a celebration of parenthood—complete with its blessings and responsibilities, the sleepless nights, and the unparalleled bliss.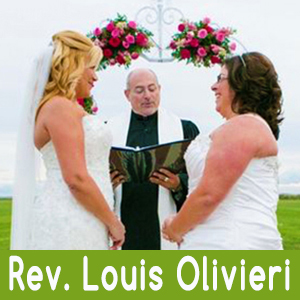 Visit Vendor's Website:
Call Vendor:
917-656-0929
Contact Name:
Rev. Louis A. Olivieri
E-mail Vendor:
Vendor's Social Media:
Vendor's Address:
New York, New York 10280
Member Since:
January 2015

Visit Vendor's Website:
Call Vendor:
917-656-0929
Contact Name:
Rev. Louis A. Olivieri
E-mail Vendor: