NY NJ Officiant Alex
North Jersey - New York LGBT Marriage Officiant
Manhattan - New York City - North Jersey - Bilingual Officiant English/ Spanish
Personalized Ceremonies & Warmth for All Couples Based in NYC, "NY NJ Wedding Officiant" customizes ceremonies to suit each couple's needs and wants. This company is happy to service religious, non-religious, and interfaith ceremonies to accommodate your spiritual preferences.
Owner Alex welcomes couples from all walks of life and strives to show off their love story at the altar.
Alex is a licensed officiant known for his warm, friendly demeanor.
He has years of experience as a theatre performer, public speaker, playwright & writer, which he uses to ensure soon-to-be-weds have a compelling, meaningful ceremony.
He also speaks English and Spanish and is happy to offer bilingual services.
"NY NJ Wedding Officiant" works with soon-to-be-weds throughout New York and North East New Jersey. He offers various packages to match your vision and budget and can officiate elopements and elaborate ceremonies alike. Consultations, rehearsals, and custom vows are some of the many services available to ensure you have a one-of-a-kind start to your marriage.
Reviews
"From the first conversation with Alex, it felt like I knew him forever. He created a heartwarming and memorable ceremony"
~ Erin O'Connell & Aaron Goldberg 5/19/2019
"Alex was the perfect addition to our ceremony. It couldn't have been more perfect without his experience, listening & insight."
~ Rachel DeBoer 11/05/2019
"His presence and personality, not to mention how he catered the ceremony to fit us personally, was amazing. He has incredible stage presence, with words that were kind, funny and emotional."
~ Mariel Letourneau & Jordan Murphy 12/05/2018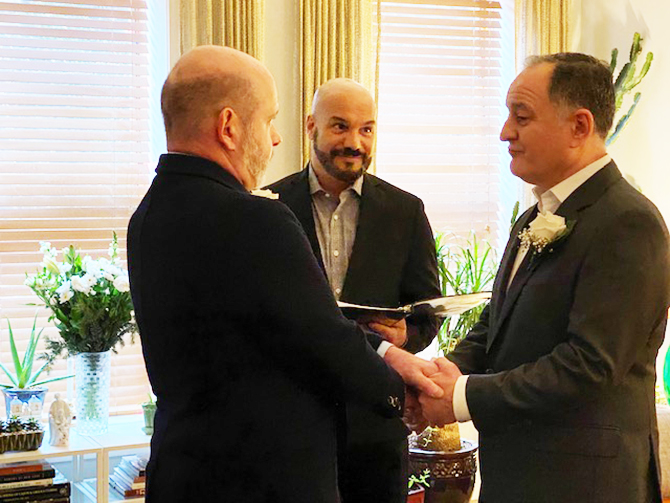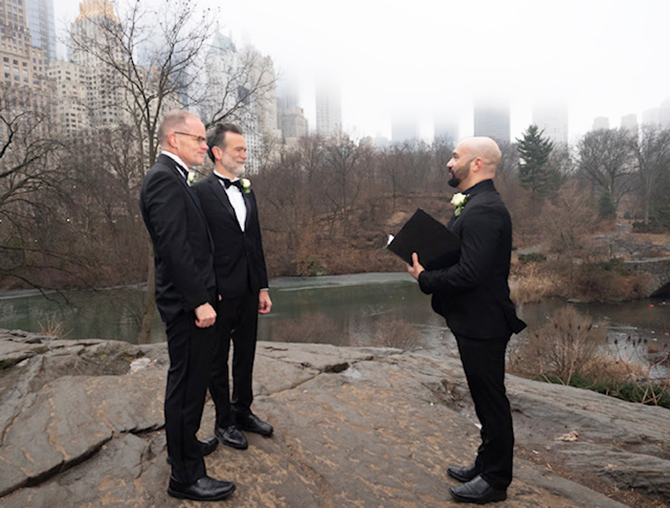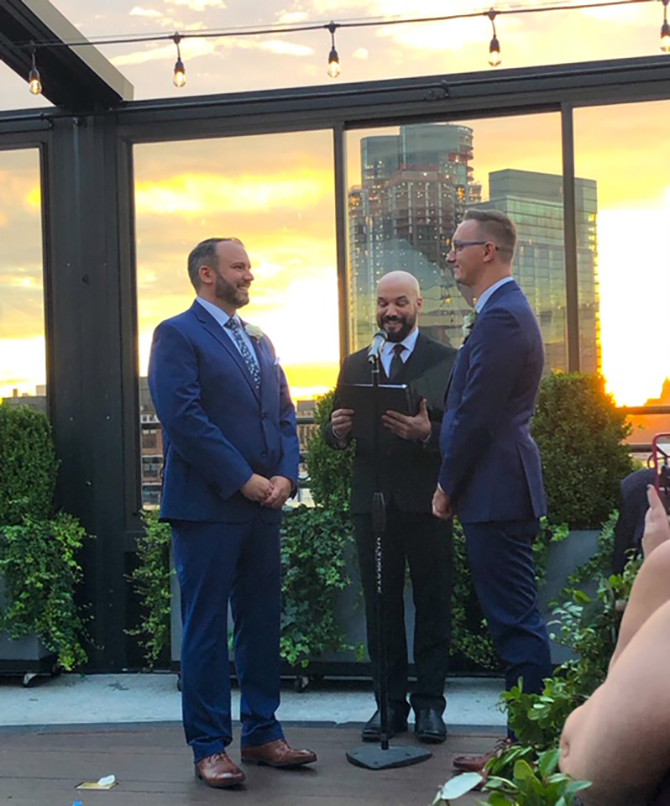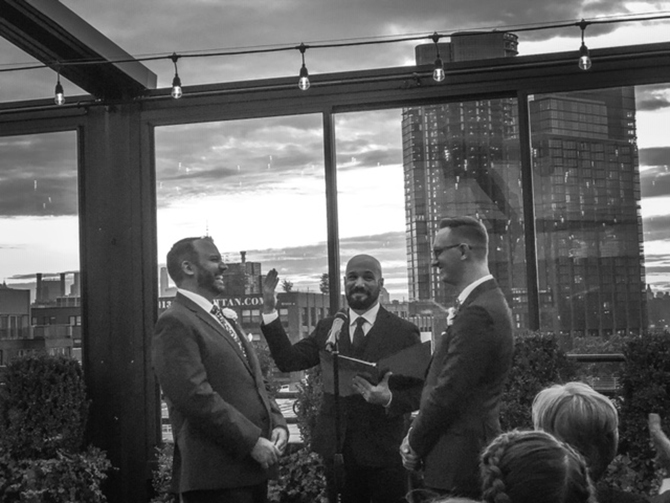 Alex is an energetic and enthusiastic Officiant that was born and raised in NYC, but also a well-traveled artist who's performed around the world.
An actor, director/choreographer and playwright with a long career in public speaking and theatre, he has brought his skills and insight to the wedding industry with verve and spirit.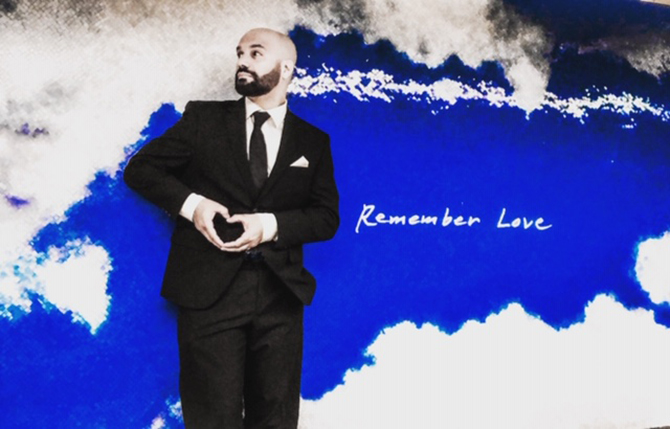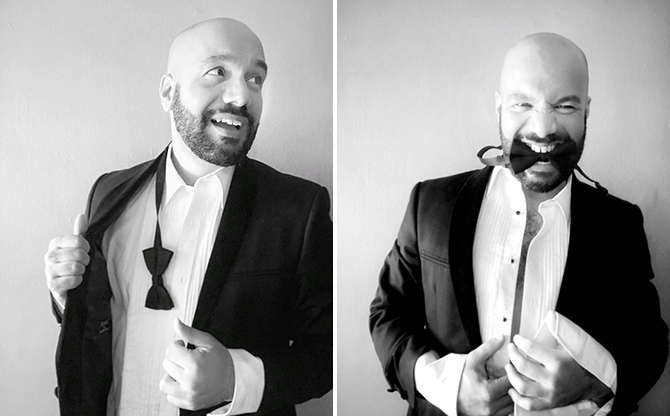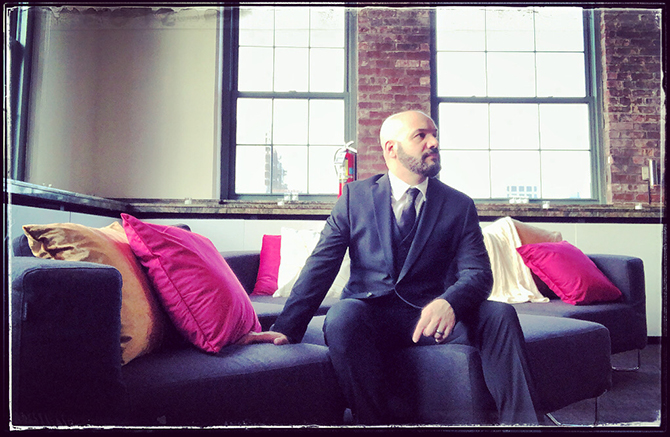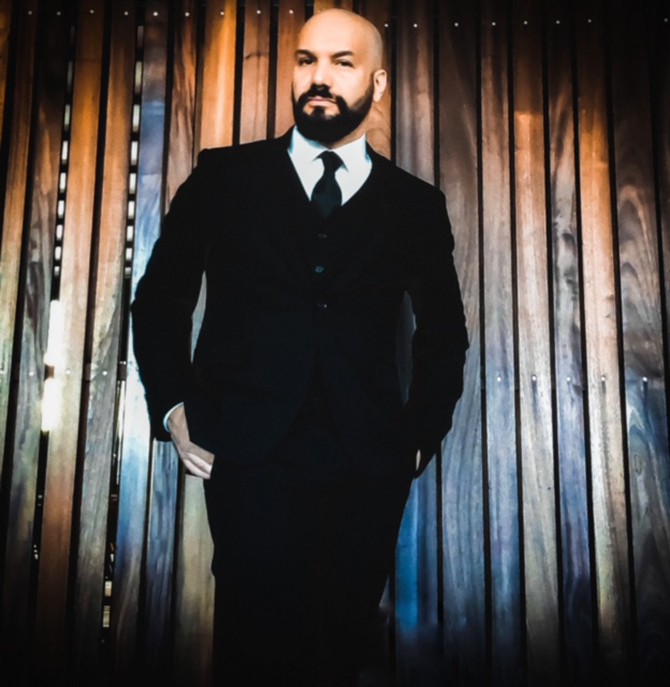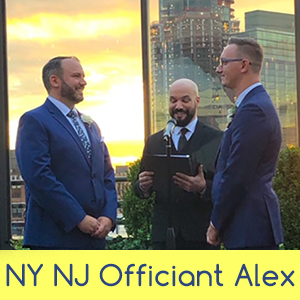 Vendor's Address:
New York, New York
Member Since:
November 2019

Contact Name:
Alex
E-mail Vendor: