New York City Licensed Interfaith Officiant for Gay and Lesbian Weddings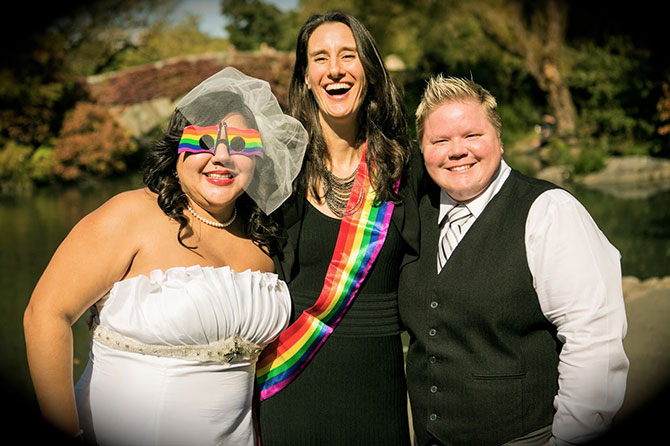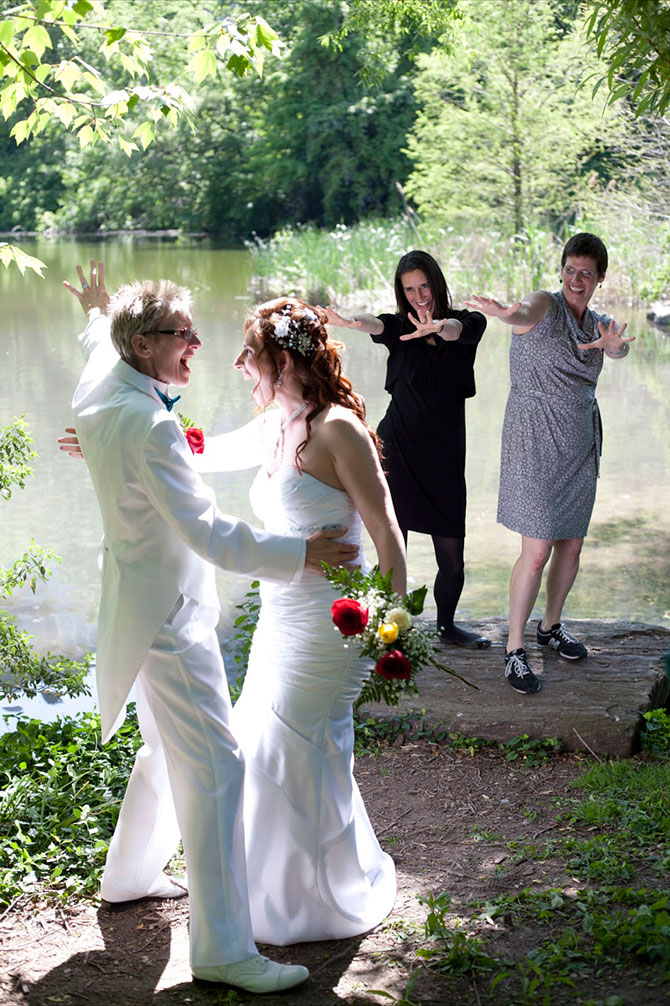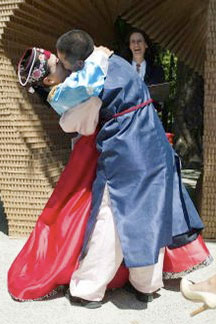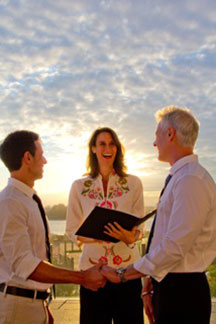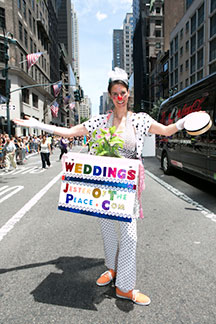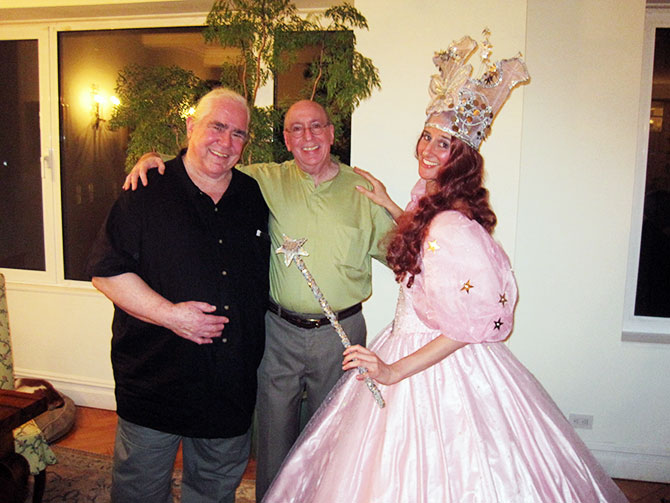 Where Can We Get Married in New York?
If You Can Dream It, You Can Do It
What's your wedding wish? I've performed marriages on The Learning Channel's Four Weddings reality show, in a flying helicopter, in lovely Central Park, in the rehearsal studio of the Alvin Ailey dance company, on the sidewalk in front of Tiffany's jewelers, on the Brooklyn Bridge, on apartment rooftops, in community gardens, a grand church, a living room, numerous chic restaurants, and cross-dressed as Elvis in the New Year's snow for a disco wedding featuring roller disco skaters and covered by the NY Daily News. I can help you with ideas and referrals for any part of your wedding celebration. I will happily send you to wedding pros I respect and personally enjoy.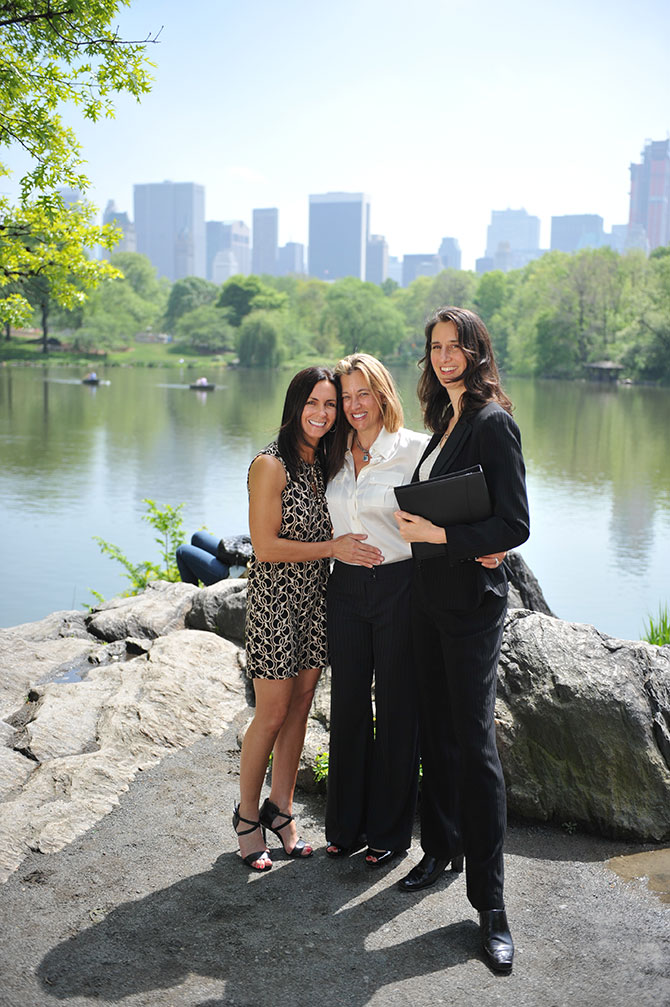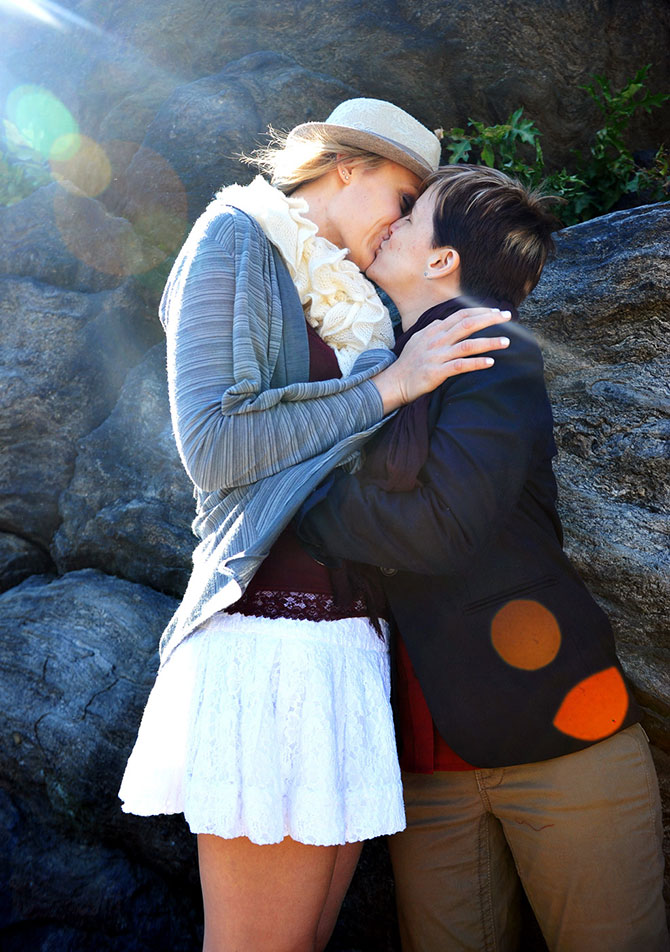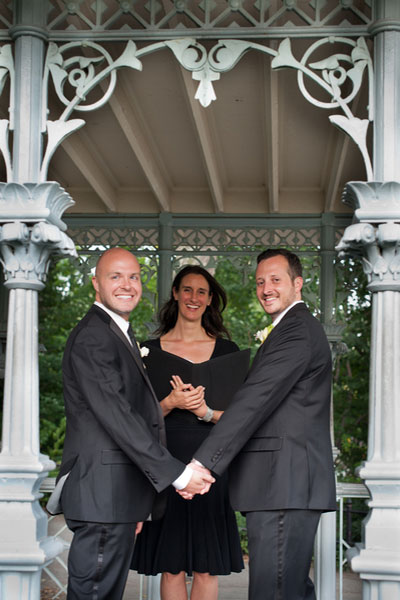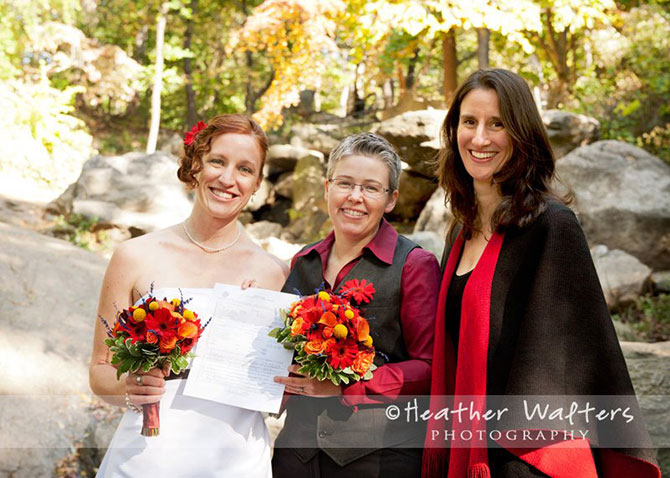 How We Create Your Wedding Ceremony Together
Celebrating Your Truth and Treasure in Love
My wedding writing motto is: Have Fun, Be True! So, what is important to you? Traditions? Trends? Fashion? Nature? Spirituality? Simplicity? Novelty? Humor? We'll collaborate on your ceremony ~ to make it a truthful expression of your love story and your vision for your future.