EM - Event Management
New York City Lesbian & Gay Wedding Planner
New York City Metro Area: Queens, Brooklyn, Bronx, Staten Island, Hudson Valley
EM – Event Management is the First & Best Stop for Your Special Wedding Day Needs!
Are you planning your wedding celebration?
Do you want to have a stress-free event and enjoy yourself?
Are you concerned that you may forget a few details?
Do you want to save money and have access to special resources and vendors?
Emily Lester, director of EM – Event Management (the "Em" in EM) prides herself on incredible personal attention to each and every client to make your wedding day flawless and one that is all about YOU and what YOU want for your wedding. You've waited long enough, right? The hard part is over and now it's time to make it legal and celebrate!!!!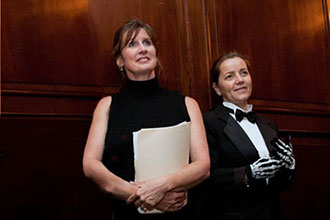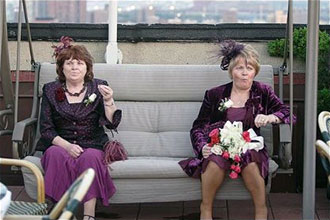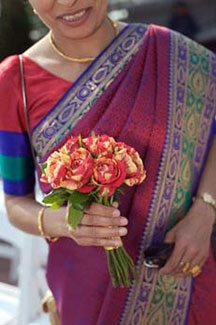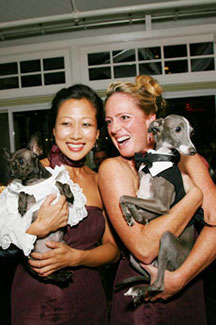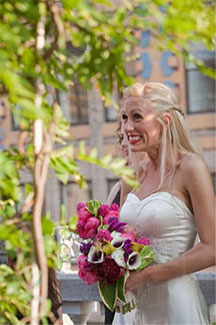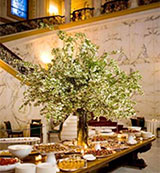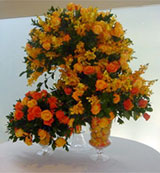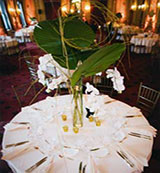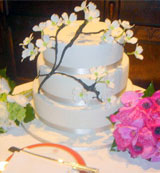 Wedding Consultation Package
You have the ring and the date, but now what? You've got some great ideas, but need to really focus. Weddings with EM can get you going and help you figure out what you want on your special day.
Consult both in person and via phone
Assist with your basic time line of the wedding planning process
Assist in finding your "style" of wedding, research on themes of weddings
Suggest locations, vendors, and other unique ideas
Discuss customs and traditions that may be included on your special day
Help you get started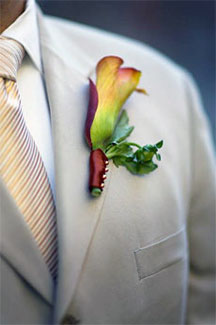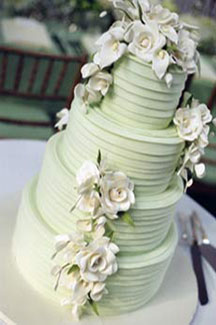 Day of Wedding Stage Manager Package
You have absolutely done all of your wedding planning and you suddenly realize that you want to ENJOY your day!
Meet at your ceremony and reception sites to discuss logistics
Gather all information to be able to be completely informed about all the plans that you've made
Assist in making an inclusive timeline and info document of your wedding
Direct wedding rehearsal (can be day of or a different day)
Day of full support, "stage management" of your special day for:
Full ceremony
Entire reception events (all vendor coordination)
After wedding events coordination (clean up crew, pay vendors, pick up)
Many hours of pre-wedding consultation to fully understand your event and personal style as well as discover any details left out
EM will take the time to make your event a success
Stage Manager Plus Wedding Planning Package
You really have great ideas and want to do a lot of the planning for your special day yourself, for that personal touch. With all of your wonderful plans you realize that you need a "go to" person for that actual Big Day.
Package #1 and #2 (above)
Assistance in selection of still needed vendors (will present current preferred vendors and research more if needed)
Assist in contracts with selected vendors
Assist in décor decisions and execution if needed.
Gather information for hotel packages and blocking of rooms for guests
Work with you on rehearsal dinner planning (space, menu, events etc…)
Assist with any other items that may be needed for your wedding day!
Total Step by Step Wedding Planning Package
Weddings with EM can help you plan your wedding with your own personal tastes but not with all of your own personal time.
Package #1,#2 and #3 (above)
Assistance in finding ceremony and reception location
Help in selection of all vendors
Complete coordination of all vendors
Help with any additional décor details
Execute any further purchases or rentals not taken care of by vendors
Help with out of town guest gift bags/guest favors/ wedding party gifts
Full Service Wedding Planning Package
EM will communicate with you all along the way to make sure that this day reflects your style and personality without headaches for you.
All packages above
You give me your budget and I'll take care of the rest! Whew!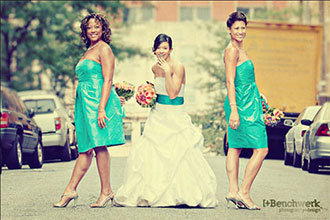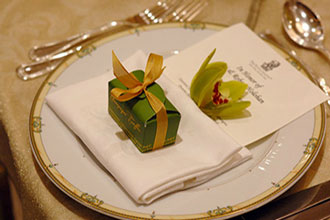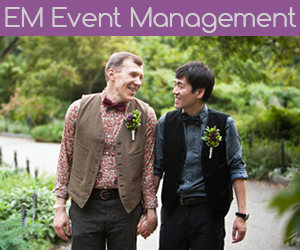 Visit Vendor's Website:
Call Vendor:
212-246-9771
Contact Name:
Emily Lester
E-mail Vendor:
Vendor's Social Media:
Vendor's Address:
353 West 56th St.,
New York, New York 10019
Member Since:
September 2011

Visit Vendor's Website:
Call Vendor:
212-246-9771
Contact Name:
Emily Lester
E-mail Vendor: