917-620-6307
Reverend Annie
646-753-2959
Reverend Will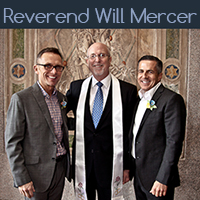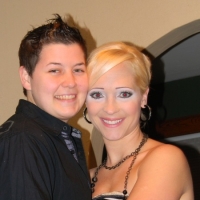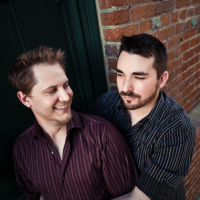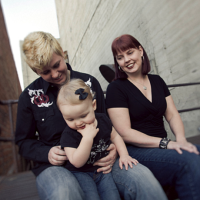 New York City Gay Marriage Event
Group Lesbian & Gay Wedding Ceremony Event at Washington Square Park - July 26, 2011
TUES. 7/26/11 GAY COUPLES MARRY FOR FREE
Well-known Gay-Friendly NYC Wedding Officiants Reverend Annie Lawrence & Reverend Will Mercer are ready to tie the knot with you! This service is a gift of Love to all gay couples with a Marriage License, and your personal ceremony is free of charge!
In the Heart of Greenwich Village, Manhattan - Washington Square Park
Tuesday, July 26, 2011, 9:00 am-5:00 pm in Washington Square Park in the heart of Greenwich Village in Manhattan they will officiate your Wedding Ceremony the first week that Same-Sex Marriage is legal in New York!
Reserve Your FREE NY LGBT Marriage Ceremony
To reserve your 15-minute time block on their calendars for that day, please contact Rev. Annie (917-620-6307) or Rev. Will (646-753-2959).
If you come to Washington Square Park with your Marriage License without an appointment time they will do their very best to accommodate you on the spot.
Applying for Your New York Marriage License
You can begin to apply for your Marriage Licenses at all Marriage Bureau locations in the 5 Boroughs of New York City on July 5, 2011.
Subject to the City's potential decision to open the Marriage Bureau on Sunday July 24, 2011, to accommodate an expected tsunami of gay couples on their way to the altar, you will be able to begin to pick up your licenses on Monday, July 25.
Unless the City also revises the existing rules about the waiting period after you pick up your License, you must wait 24 hours from the date and time noted on your Marriage License before your Ceremony can be legally performed.
Washington Square Park
Washington Square Park
5 Avenue
New York, NY 10003
(212) 639-9675 ‎
Photo Credit for bottom right 3 images:
EnGAYged Weddings would like to thank our couples and the following photographers who can be viewed on our Gay Wedding Planning Forum