TuxCouture by Yansi Fugel
LGBT Wedding Tuxedos
Luxe collection of tuxedo separates custom made expressly for women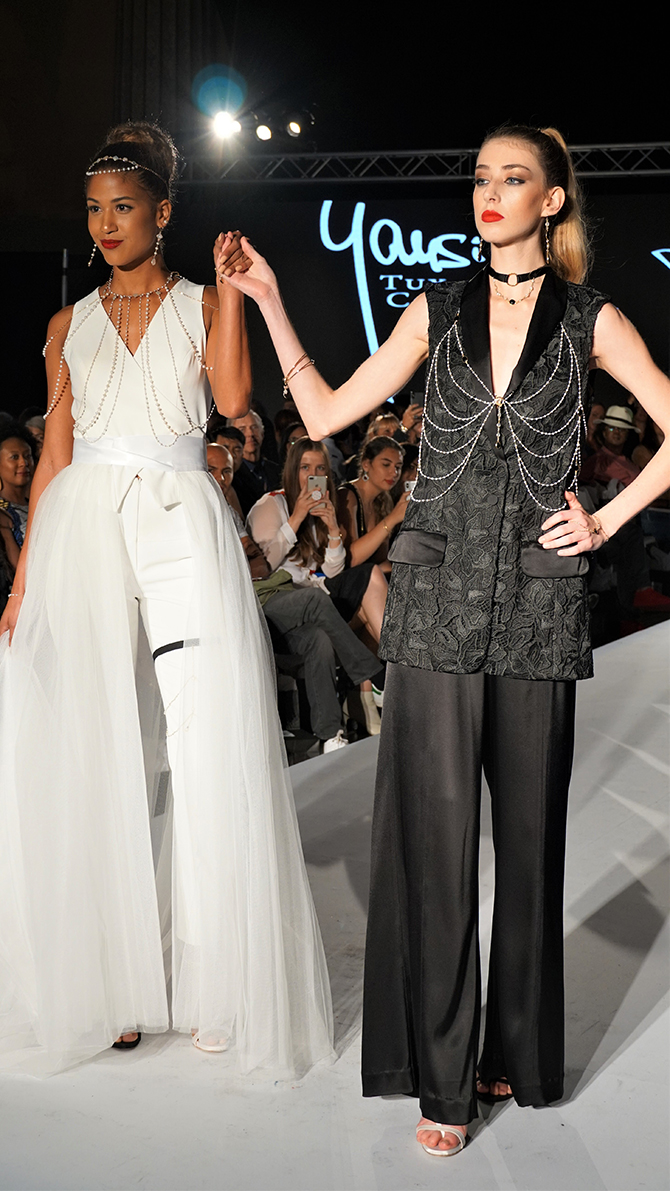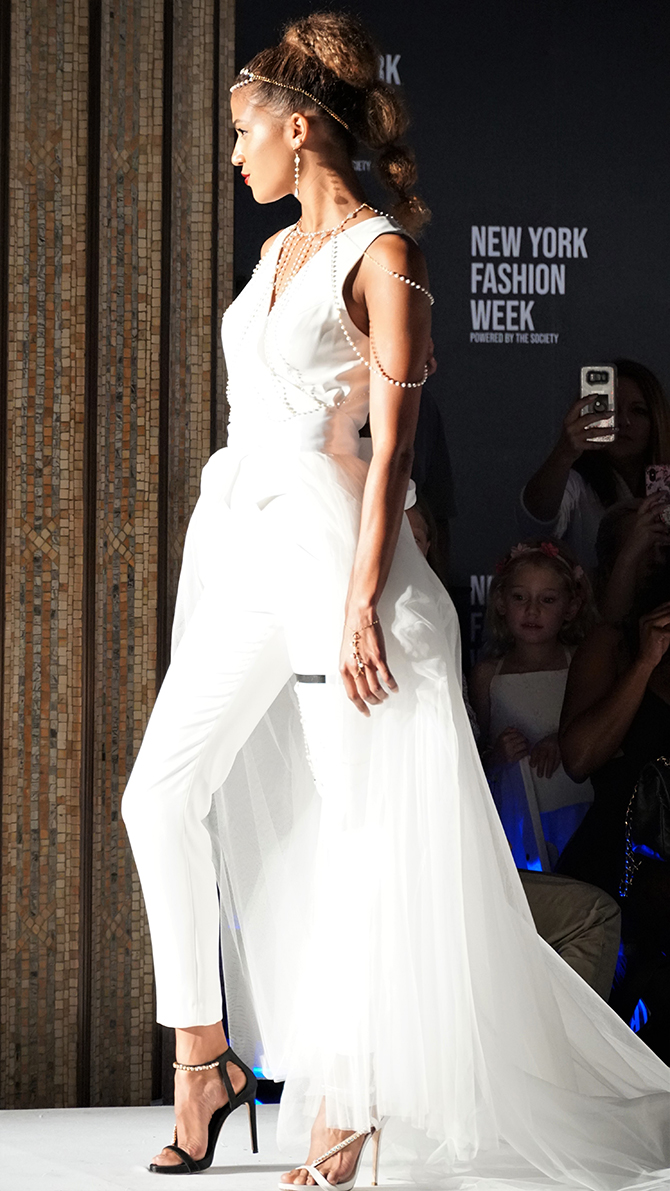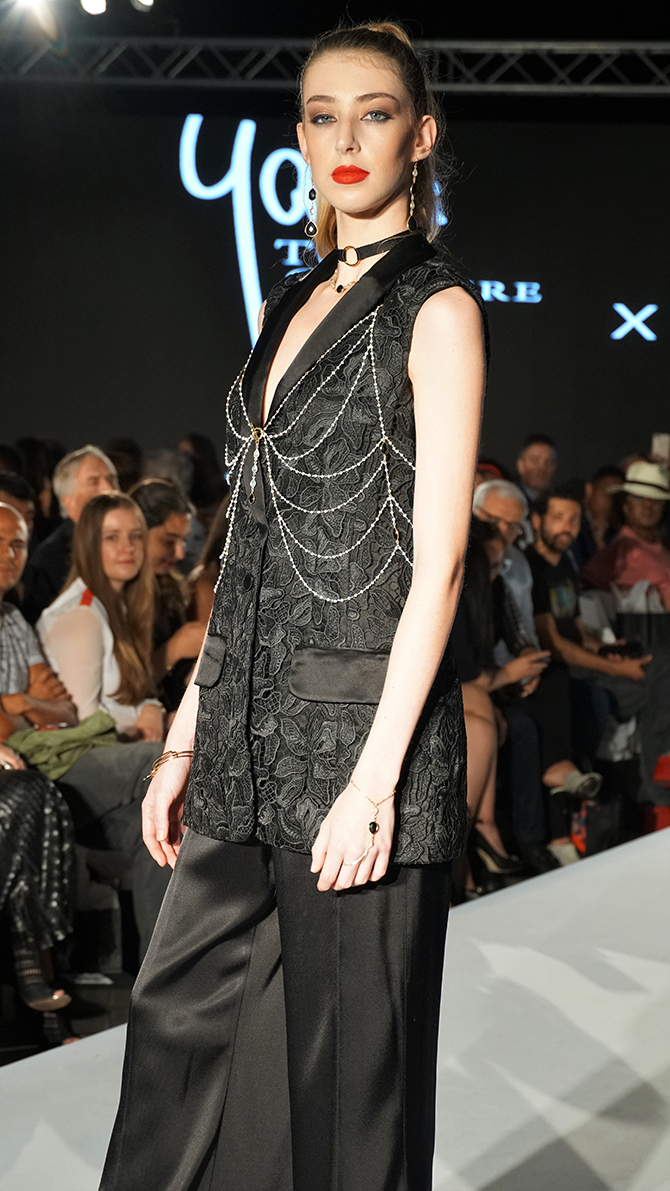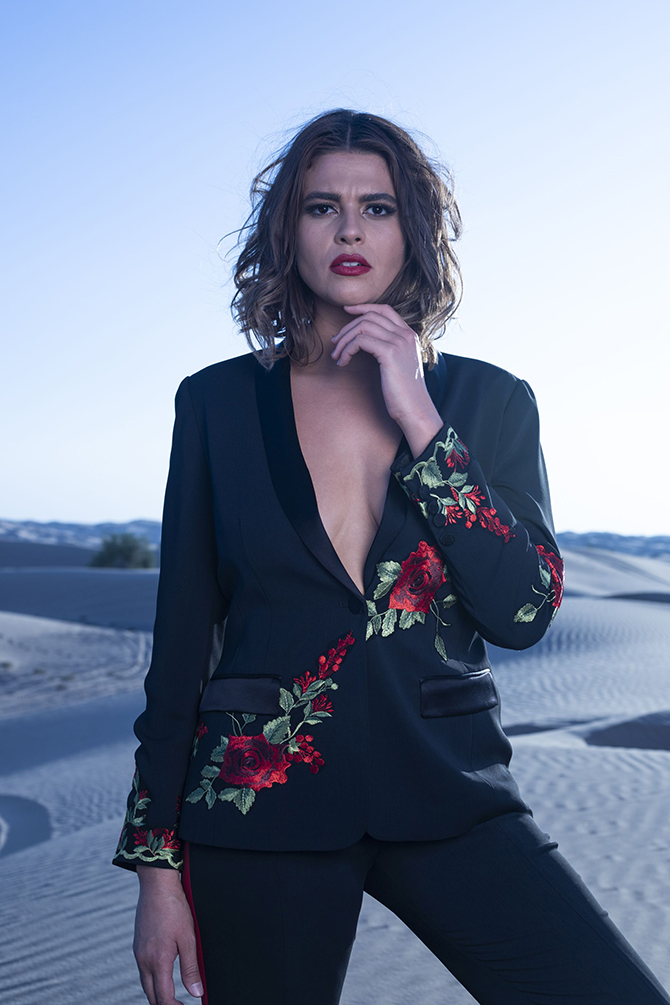 Tux Couture is a Luxe collection of tuxedo separates custom made expressly for women.
Tux Couture began as a custom request from clients of Designer Yansi Fugel who needed something formal, yet classically cool, in their closets.
The question? Why should only the men have it easy? The answer? A couture line of tuxedos with impeccable menswear detailing, yet made expressly for women.
Tux Couture is the sustainable alternative to the little black dress. Each tuxedo is customized to the individual wearer and each piece as unique as the woman wearing it.
Let's suit up!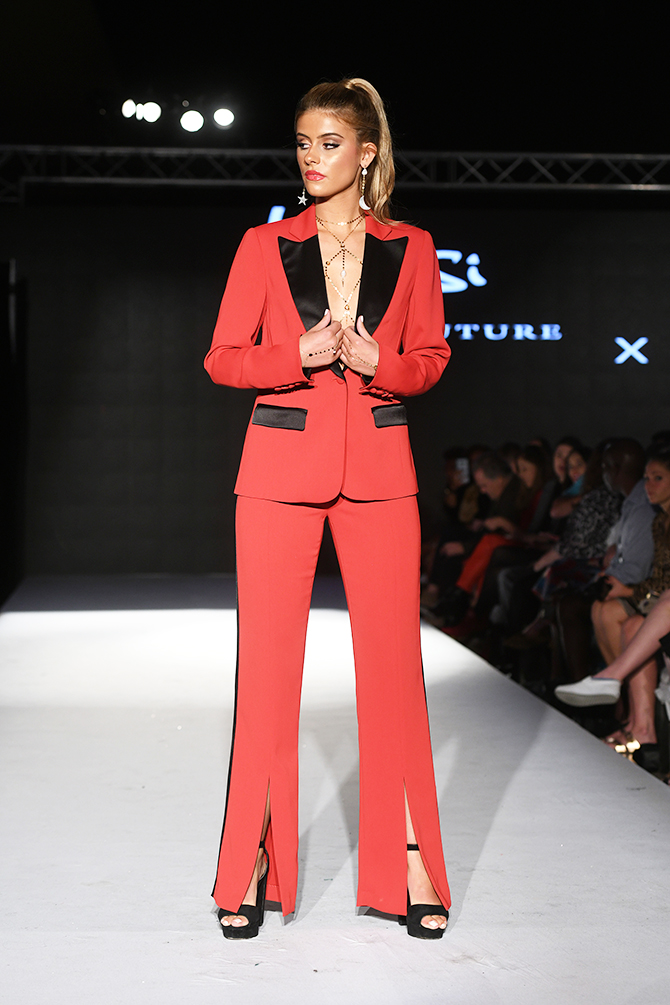 CUSTOM COUTURE
All tuxes are made to order, but if you are into something totally custom, we are all about it! Get A Completely Custom Tux With Custom Measurements + Detail. Need some inspiration? See our custom customers creations below. They dreamt it; we made it!
The Sky Is The Limit.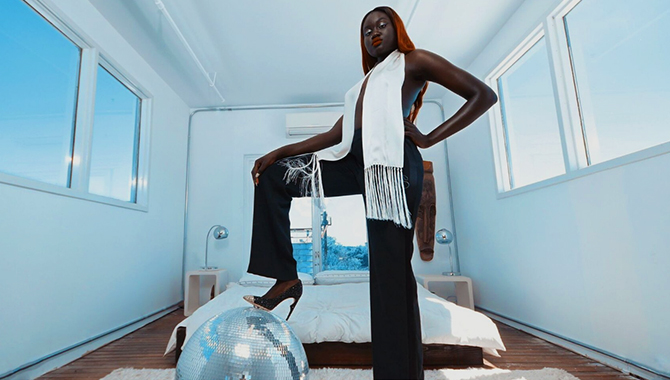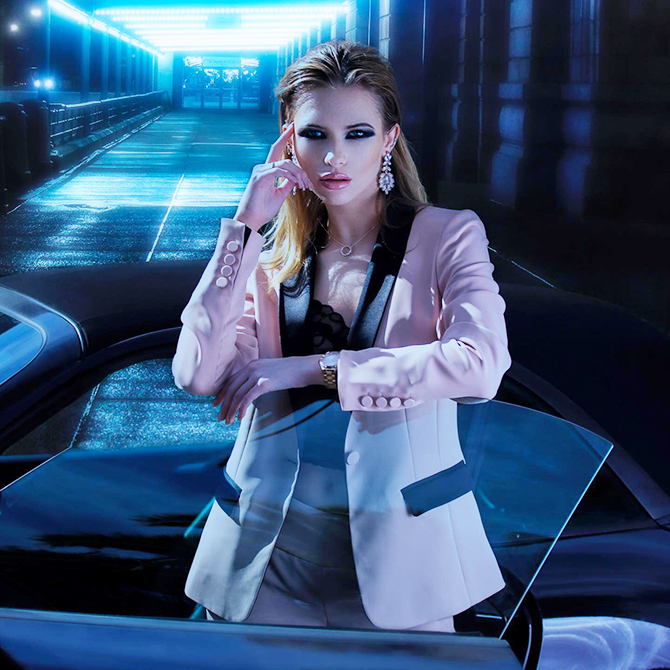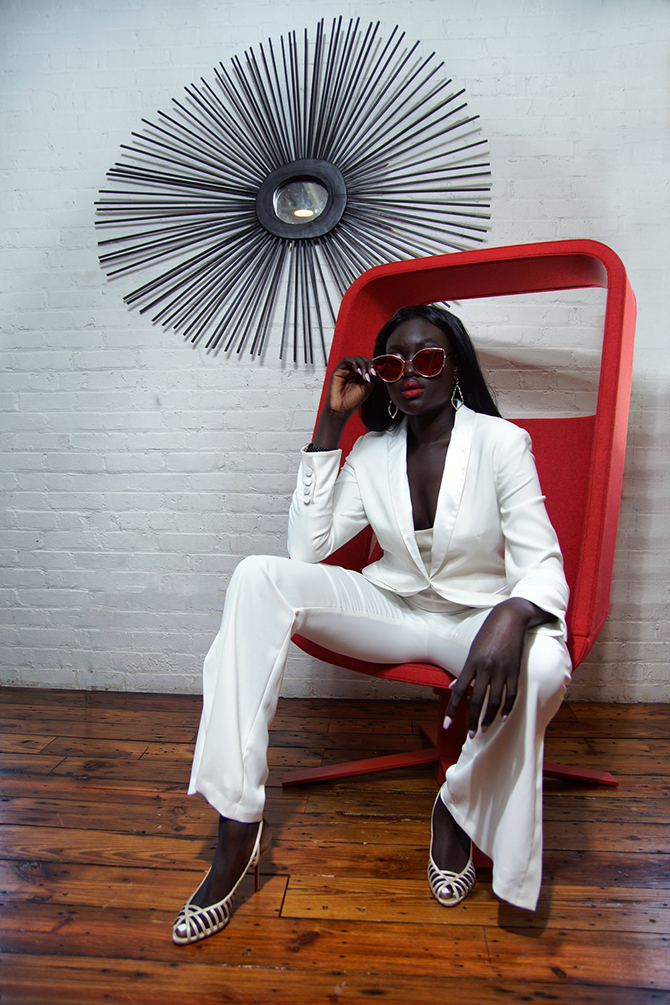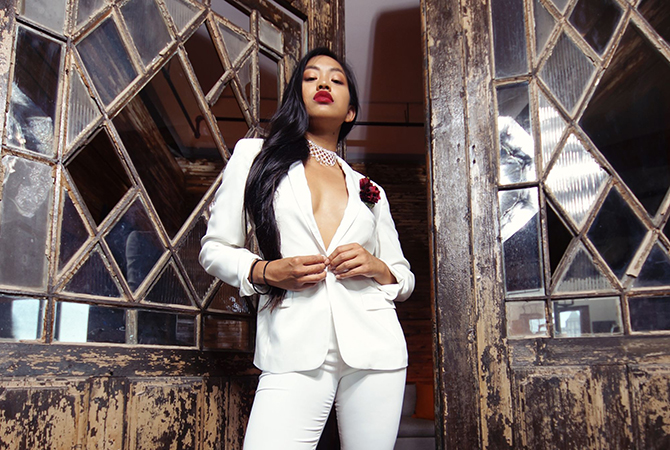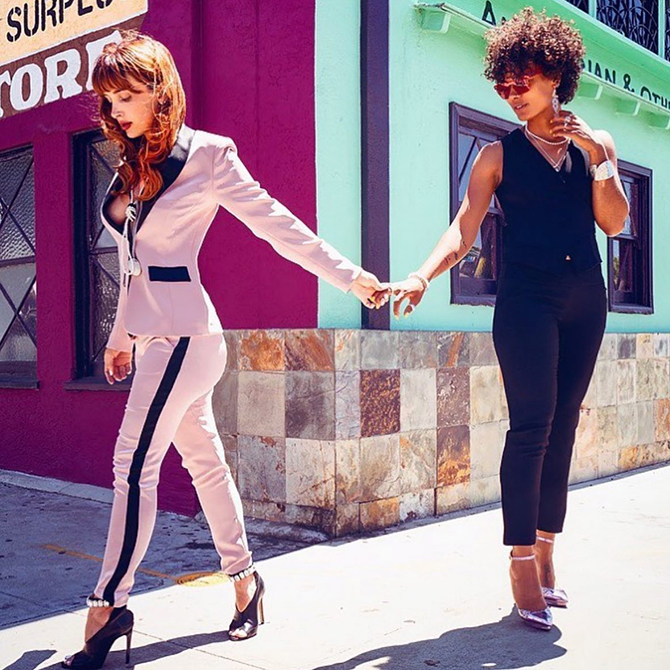 TUX-I-DO
FEMININE FORTITUDE
Our classic women's wedding tuxedo in white retains the masculine power of a male tuxedo while exuding femininity in all the right places. Feeling feminine doesn't always come in the form of a gown.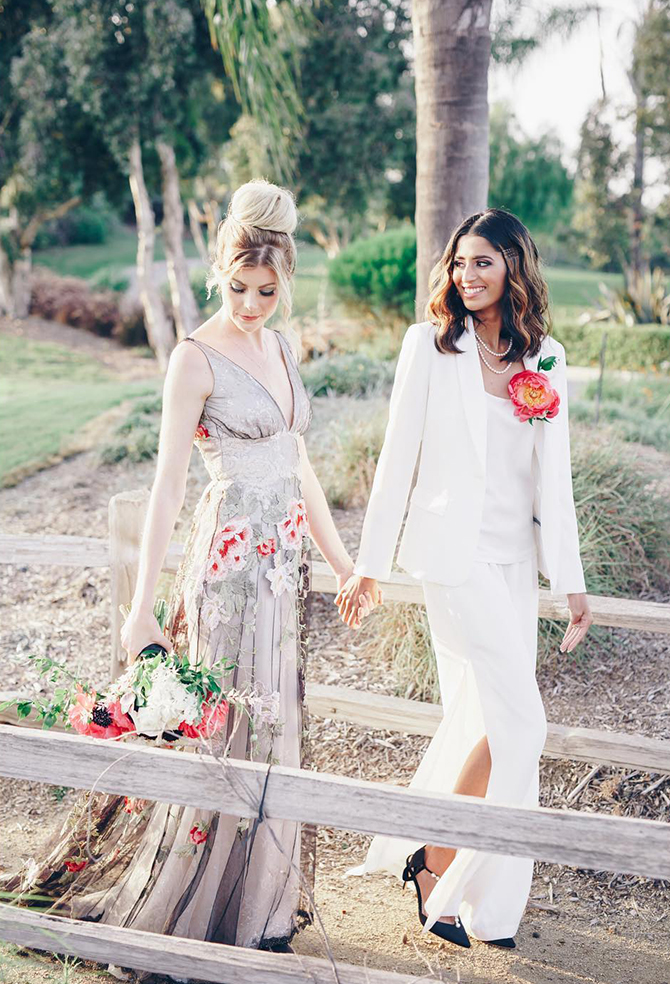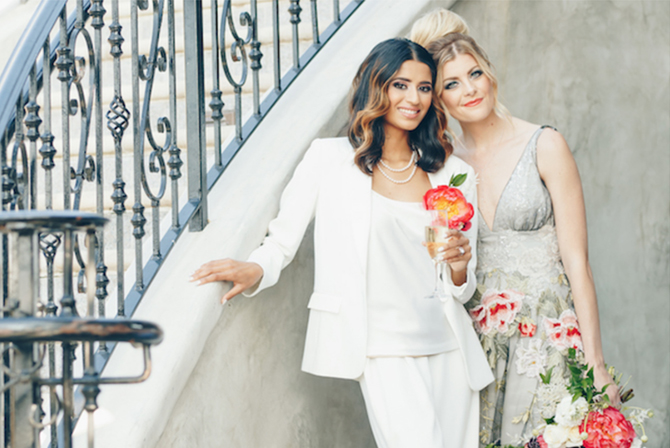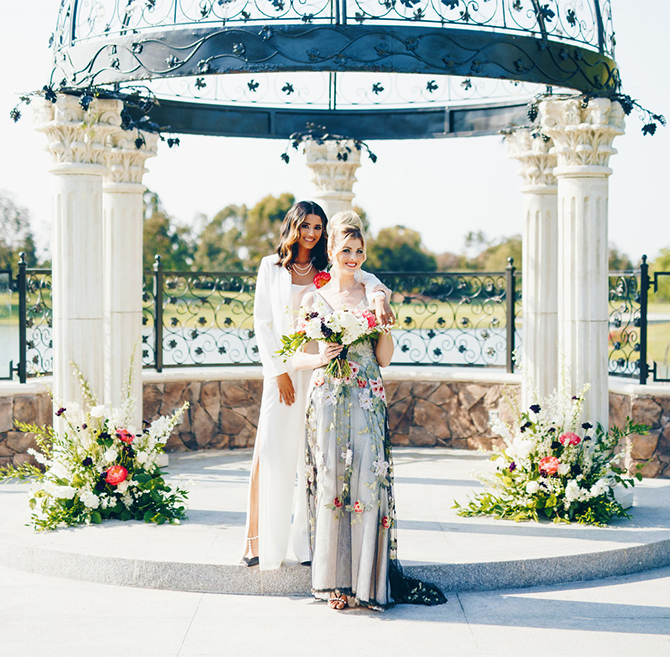 UNIQUE ALTERNATIVES FOR UNCONVENTIONAL WEDDINGS
Fill out a custom order form OR Schedule a meeting with Yansi, herself, to discuss options. This could be anything from an entire tux made of pink silk, to an embroidered jacket with your logo.
Yansi takes on any challenge and customizability is her specialty.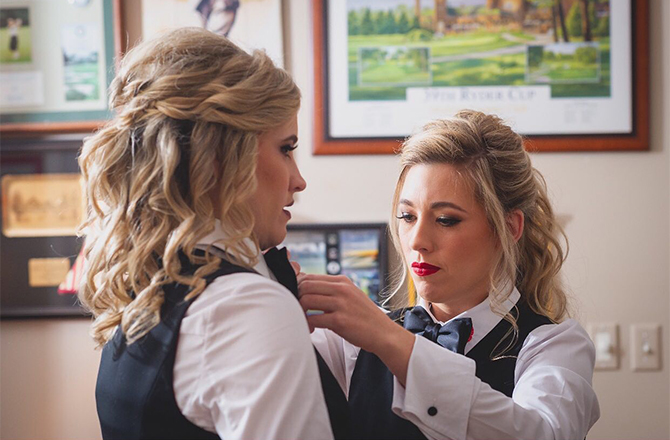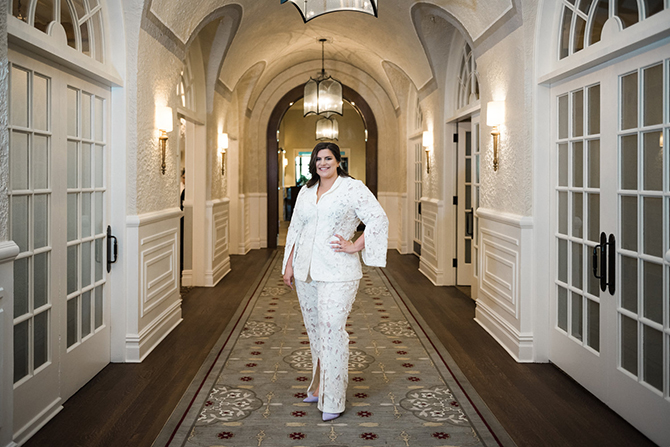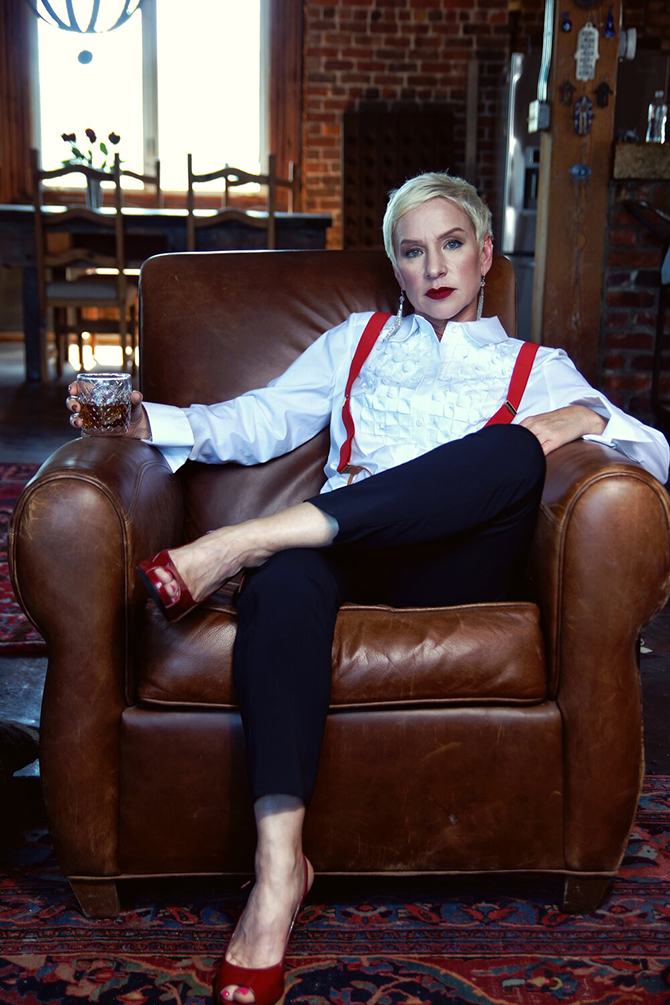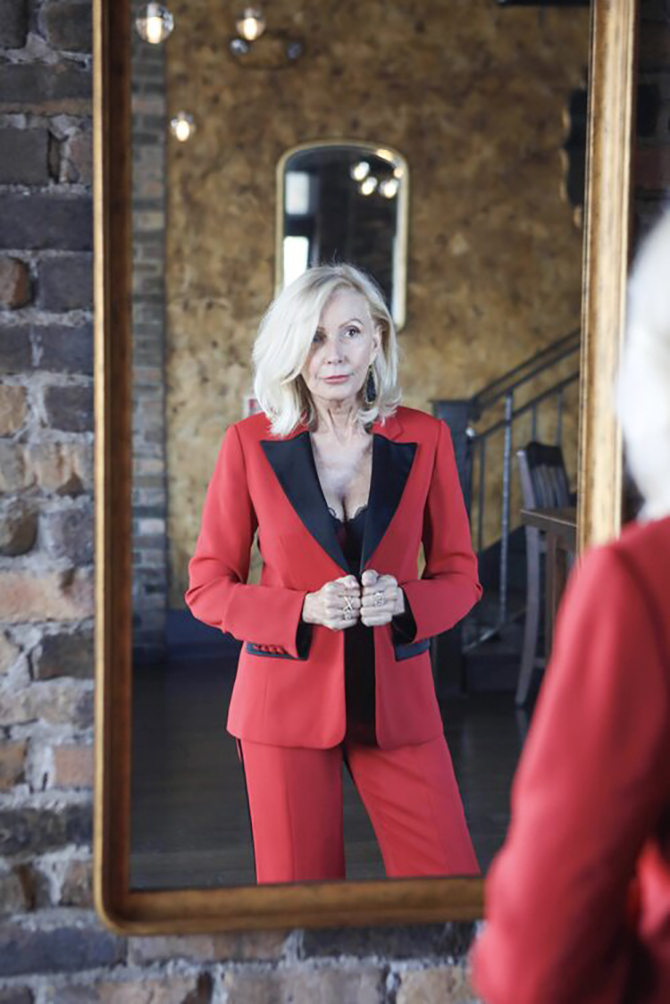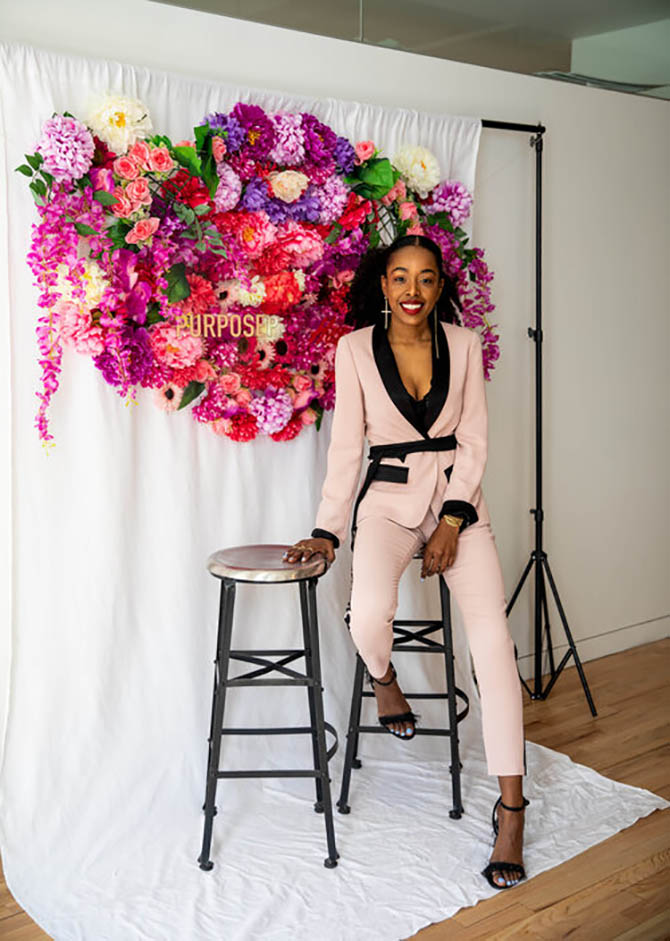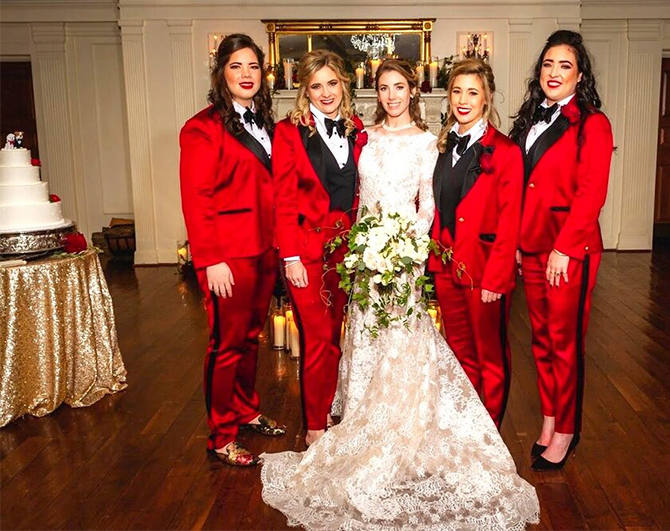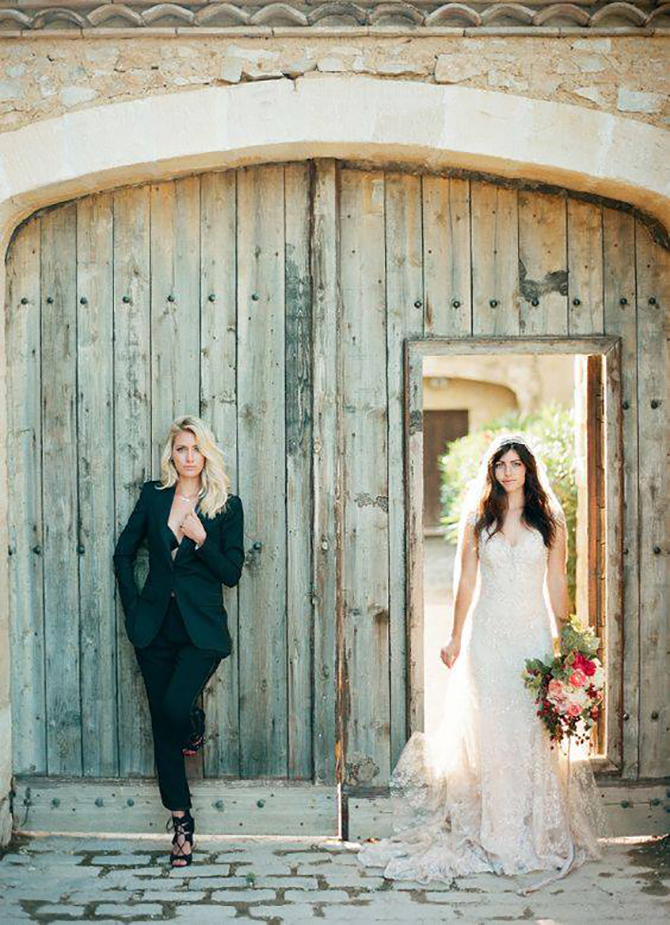 Our Mission
Our mission is to dress every woman in confidence, making them look beautiful, feel comfortable and empowered. We are committed to helping you rethink how your clothes should serve you.
With each Tux Couture garment individually crafted, fit is perfect and the options for fabric and style are personalized. The sleek look conveys power without losing femininity and commands attention in every setting.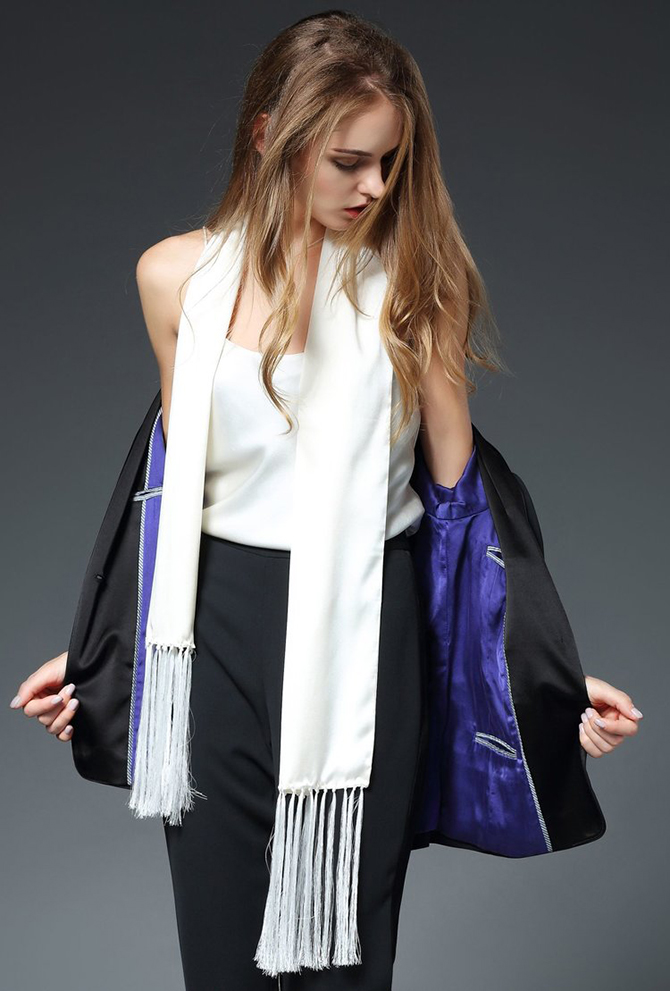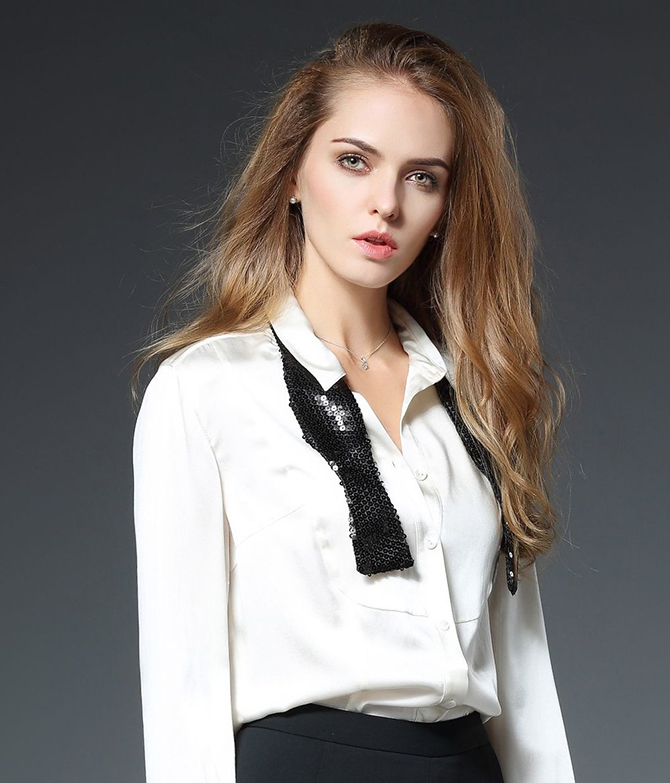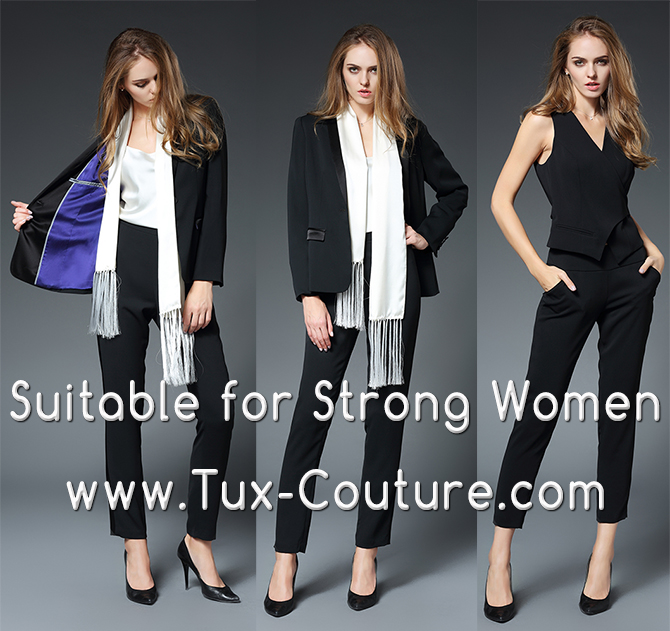 MEET YANSI FUGEL
DESIGNER, ENTREPRENEUR, FEMINIST, ADVOCATE
Yansi embraced fashion at an early age, learning to sew from her mother and inheriting her sense of style. The joy of thinking & visualizing something and the emotional importance of craft, the art of the process to bring it to life is her passion. From her education at FIT, to her many years owning her own retail store and namesake label, Yansi understands how to fit the female body and truly knows what women want.
Dressing women in confidence is her mission.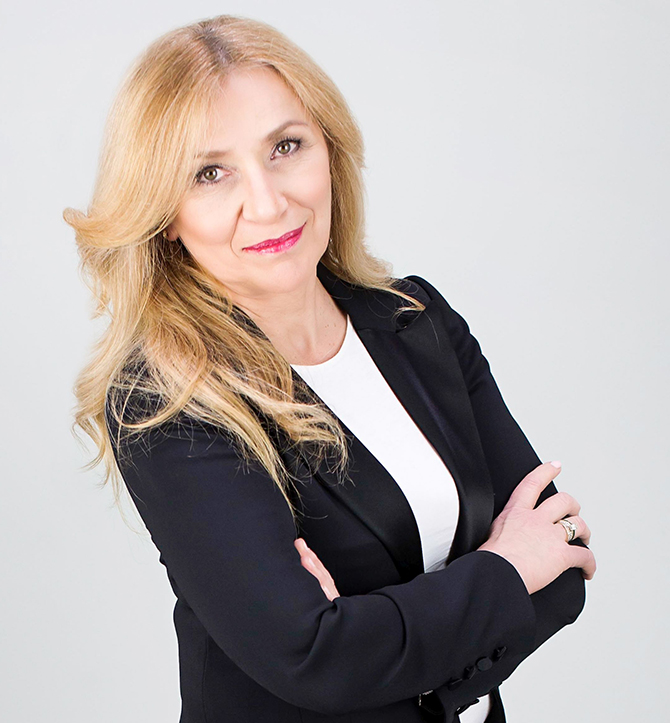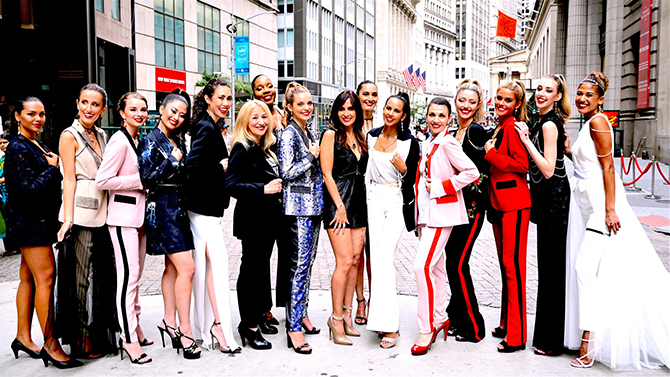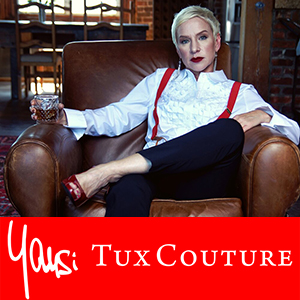 Visit Vendor's Website:
Call Vendor:
201-970-9135
Contact Name:
Yansi Fugel
E-mail Vendor:
Vendor's Social Media:
Vendor's Address:
935 OLD MILL ROAD - FRANKLIN LAKES, New Jersey 07417
Member Since:
September 2020