Reverend Rita Skelly
Santa Fe, New Mexico LGBT Wedding Officiant
Nondenominational and Interfaith Minister Serving Santa Fe, NM
Creating through love and laughter
Over ten years experience performing personalized wedding ceremonies.
In the designing of your ceremony you have the opportunity to either choose from a selection of pre-created services or use one of these as a base. Enlist your visions and your dreams to create your idea of a perfect service.
Your ceremony can range from the sophisticated to the truly unique. Whatever best reflects your love for each other is not only possible, but is the ultimate goal.
Another essential goal is that the process of planning this important event be as stress free as possible. My warmth and light-heartedness coupled with my experience and knowledge ensures our success.
My qualifications: Ordained Nondenominational Minister, member of the Ministerial Alliance, division of The Sanctuary Congregation &: School in Reisterstown, Maryland.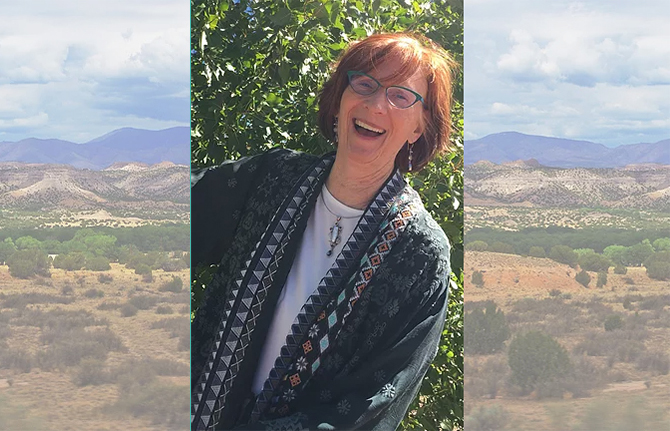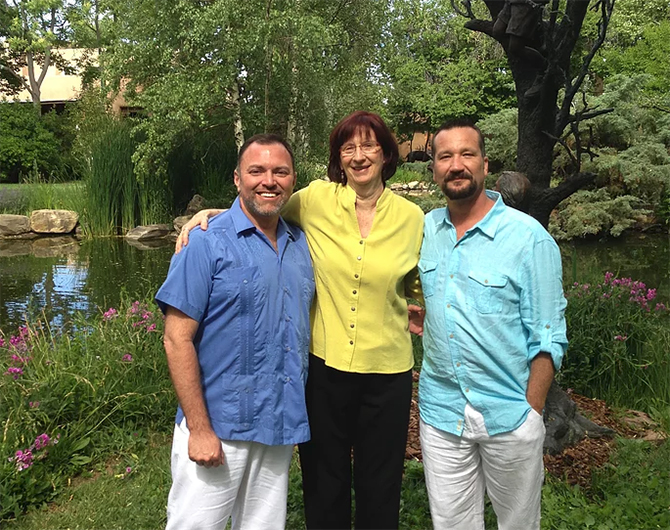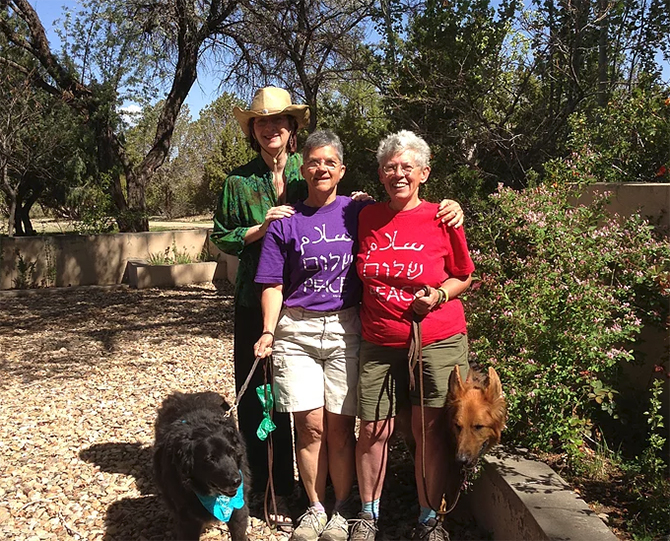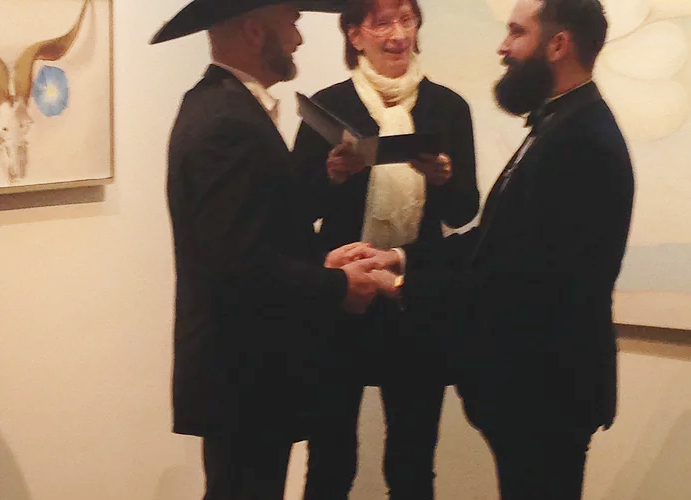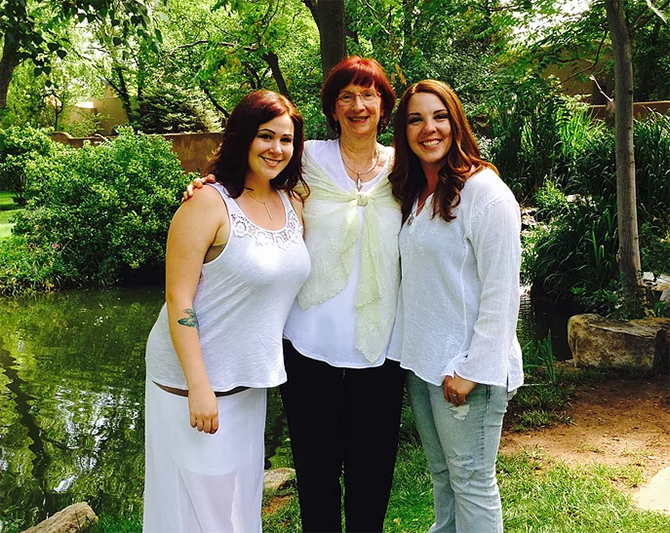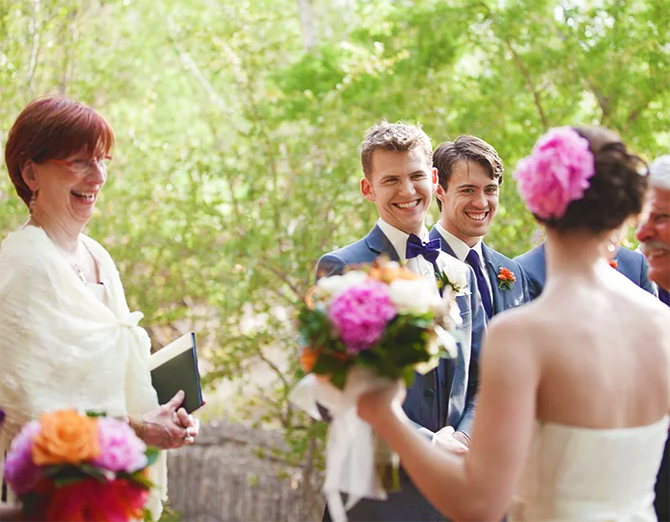 This is How Your Story Comes Together
We have an initial "get acquainted" meeting, in person or over the phone.
It's our conversation about what is meaningful to you and what your needs are in creating a wedding ceremony that reflects the uniqueness of the two of you. There is no obligation or fee for this first consultation.
Once you decide to use my services, a non-refundable deposit of $100.00 reserves your date and time.
Within a week or two we will connect to further discuss all the possible details of your ceremony with attention to your specific beliefs, values and wishes.
Shortly thereafter, I will compose a draft of your ceremony and submit it for your review.
Changes will continue to be made until the final ceremony has been crafted according to your wishes.
I will conduct the wedding rehearsal with your wedding party and family to ensure that everyone is completely comfortable and confident.
On your wedding day, I will arrive 45-60 minutes before your ceremony.
I will take care of the administration of your marriage license. Prenuptial counseling is not required, however, it is available.
About Reverend Rita Skelly
I am an ordained minister of Spiritual Science. I graduated from the Baltimore Spiritual Science Center in Maryland in the year 2000. This school is dedicated to teaching comparative religions, philosophy and service to humanity. Since my ordination, I have performed weddings in settings such as local parks, hotels, beaches & mountain tops, spiritual centers, homes and historical sites.
The couples that I have worked with over the years have included individuals ages 20 to 70, from diverse backgrounds and interests. There is nothing that brings me more joy than presiding over ceremonies where individuals make their sacred vows to one another. I have the privilege of witnessing their celebration of love, sealing their union, and sending more love out into the world, two hearts at a time.
Additional education background:
BA in Education from Gwynedd Mercy College
MA in Organizational Development from Antioch College.

Visit Vendor's Website:
Call Vendor:
505-310-9394
Contact Name:
Rita Skelly
E-mail Vendor:
Vendor's Social Media:
Vendor's Address:
Santa Fe, New Mexico 87505
Member Since:
January 2014

Visit Vendor's Website:
Call Vendor:
505-310-9394
Contact Name:
Rita Skelly
E-mail Vendor: