Reverend Ernie Chiaradonna
Milford, New Hampshire LGBT Wedding Officiant
Nashua, Manchester, Concord, Portsmouth, Rye, Merrimack Valley, Southern NH, Central NH, Seacoast, White Mountains, Monadnock Region, Lakes Region.
New England Certified Wedding Officiant & Interfaith Minister since 1978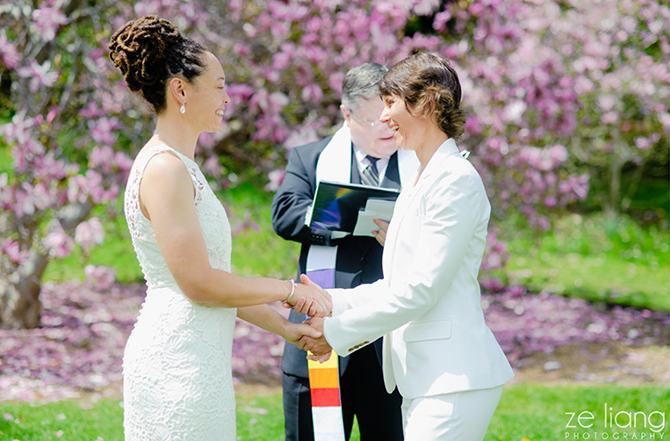 Reverend Ernie Chiaradonna is Pleased to Offer the Following Types of Ceremonies:
Non-Denominational Ceremonies
Interfaith Ceremonies
Religious Ceremonies
Spiritual Ceremonies
Secular/Civil Ceremonies
Commitment Ceremonies
Renewal of Vows (Anniversary)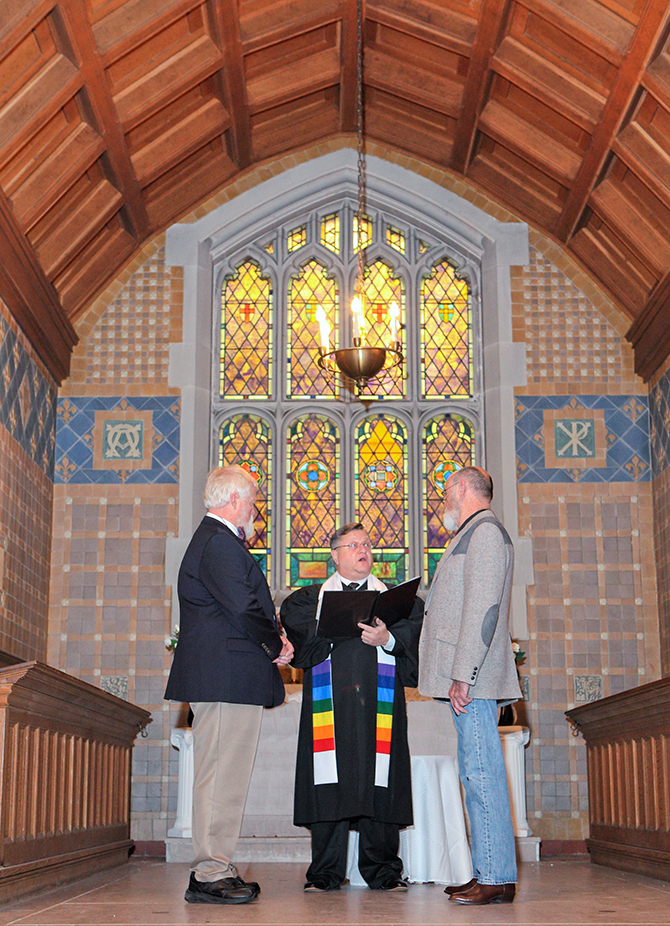 Offering Traditional or Beautifully Unique Ceremonies
As a Wedding Officiant, Interfaith Minister and Christian Chaplain, I can perform most any style ceremony you desire; whether religious, spiritual, or secular (civil) in nature. And if your beliefs differ, we can create a ceremony that incorporates and honors both. I travel throughout New England and bring more than thirty years of experience to the table, yet offer many fresh, new, ideas.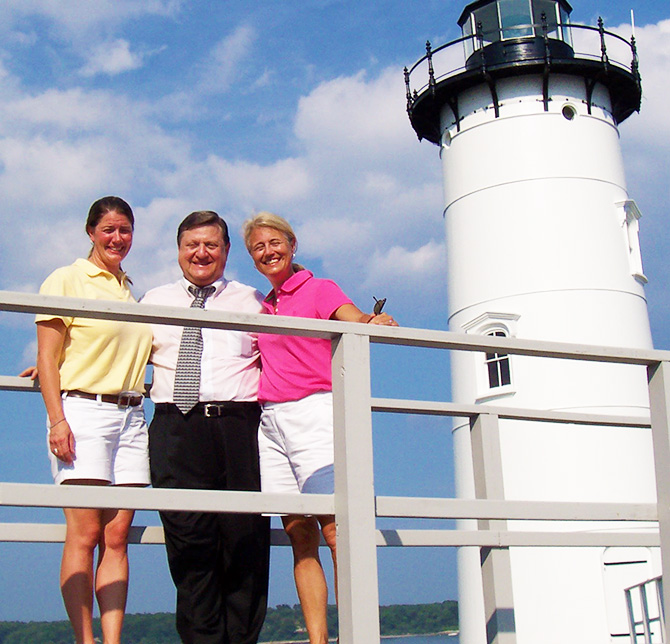 Reverend Ernie's Beliefs On Marriage
I firmly believe that two people who wish to commit their lives to one another should be allowed to do so. They should not be denied happiness because they are not affiliated with a church, or organized religion, nor because they are of opposite beliefs, different races, divorced, pregnant, or because they are of the same gender.
Therefore, I will gladly officiate at the joining ceremonies of all who ask and are legally entitled. All that matters is that you love each other and that each of you makes your request of your own free will.
Choosing the Right Wedding Officiant is Very Important!
You want everything to be best for your wedding... and that includes the Officiant, because the right Officiant can insure that your wedding will be a very special day. I believe I am just the kind of wedding Officiant you're looking for because I absolutely love what I do and can think of no greater satisfaction than helping lovers become happily married couples.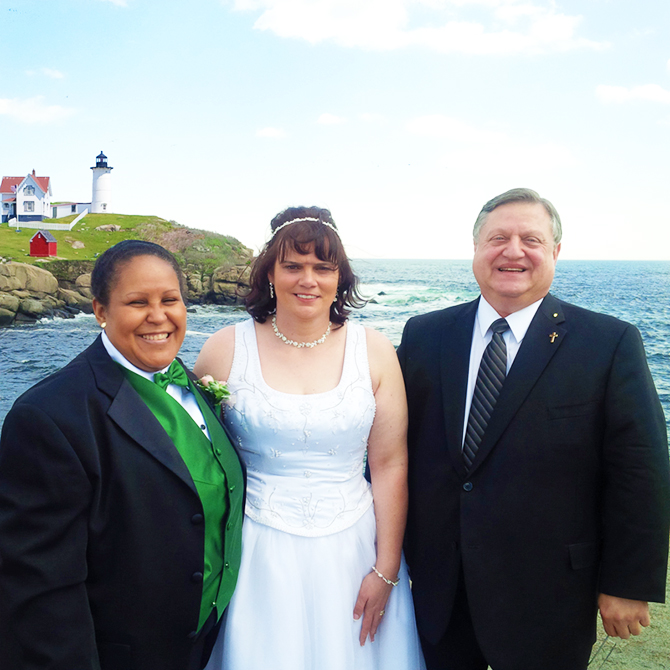 Reverend Ernie Embraces All Belief Systems
Although an ordained minister since 1978, I am not governed by any one religion or belief system. I follow an interfaith path; embracing the belief systems of all people. And unlike some priests and ministers who can only perform ceremonies allowed by the doctrine of their church, or a Justice of the Peace who may not offer a spiritual aspect to your ceremony, as an interfaith minister and certified wedding Officiant I enjoy the freedom to perform religious or secular (civil) weddings and joining ceremonies tailored to your individual situation.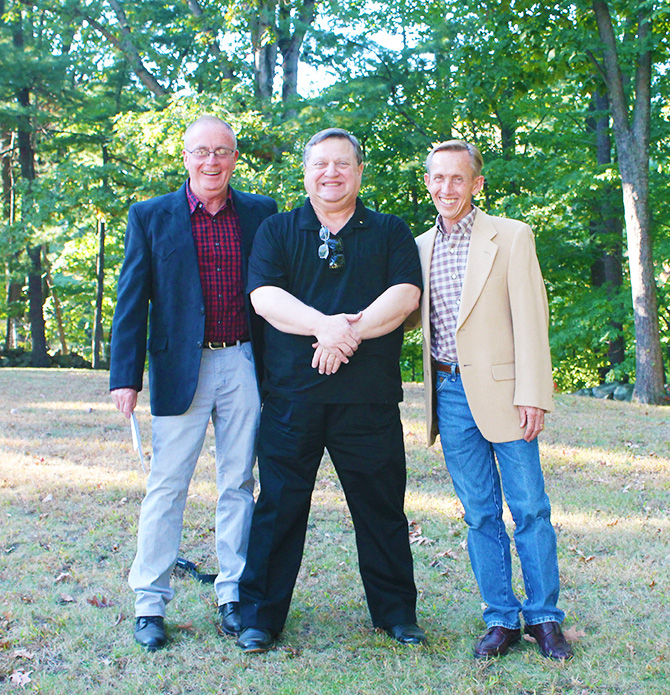 Experienced, Flexible & Easy to Work With
I can provide you with an entire, prewritten ceremony, so you'll have one less thing to stress about, or I can help you add your own personalizing touches. You can even write your own vows if that's your desire.
For those who want to be even more involved, or who want a more unique ceremony, I will work with you to create a custom written ceremony that you and your guests will remember for years to come. The point is, I'm experienced and flexible and I'll work with you to insure that your wedding ceremony is exactly what you want it to be!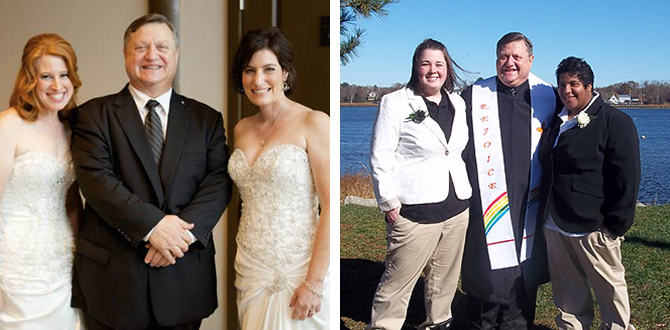 Affiliations and Professional Credentials
American Association of Wedding Officiants
Association of Interfaith Chaplains
International Federation of Christian Chaplains
Graduate of the Professional Wedding Officiant Training School
Graduate of the prestigious Dale Carnegie Institute with honors and awards in Public Speaking and Human Relations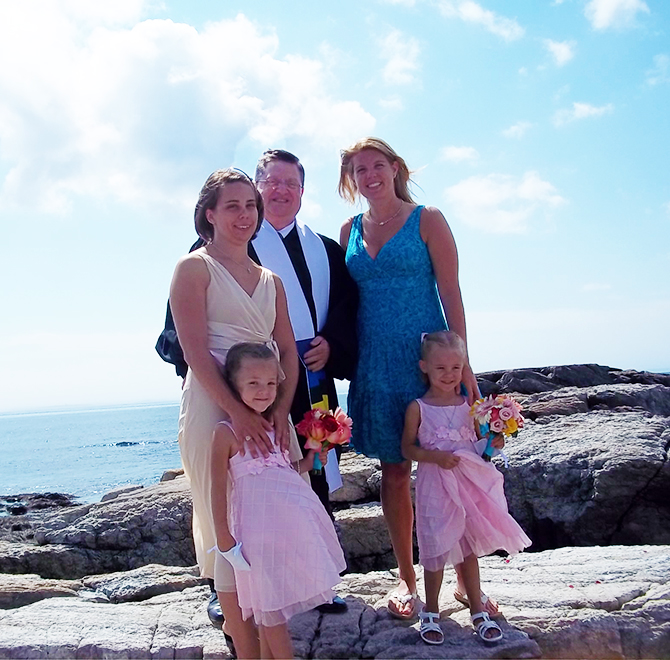 Attire: Your Choice of…
Suit and Tie: Traditional black suit with shirt and tie. Clergy I.D. or Ministry affixed to breast pocket or lapel.
Minister's Robe: Black robe, with or without stole (choice of white or rainbow stole)
Themed Weddings: Costumed weddings can be fun and I am always willing to discuss them (added charge may apply).
"Know, first, who you are; and then adorn yourself accordingly." ~Epictetus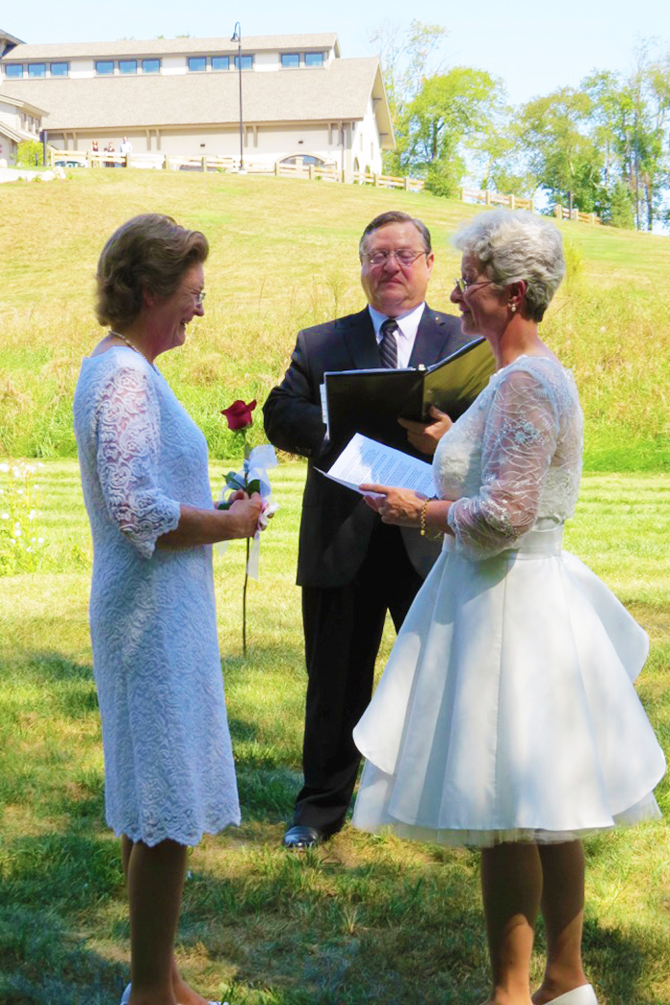 Your New England Ceremony Location
I'll Come to You! Where you decide to hold your wedding is as uniquely personal as choosing the meal that will be served or selecting the best Tux or Gown. The location can be a reflection of your personalities, a place that holds special meaning for the two of you, or it may simply be a matter of economics.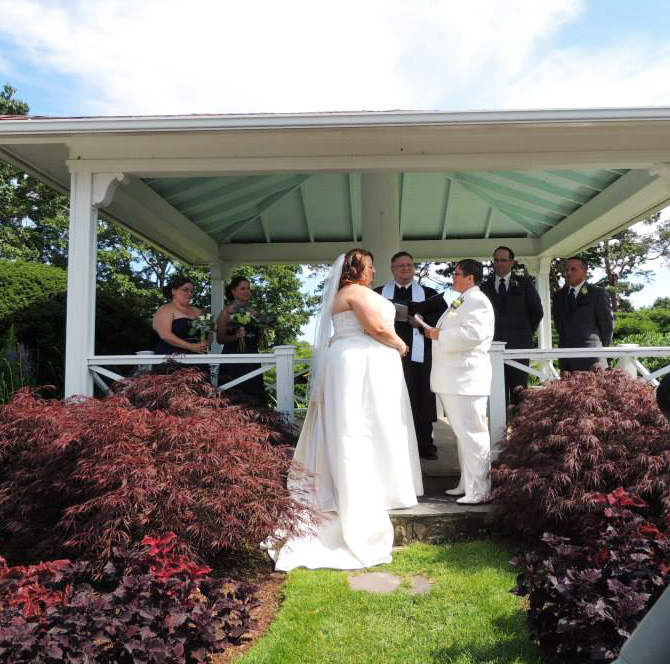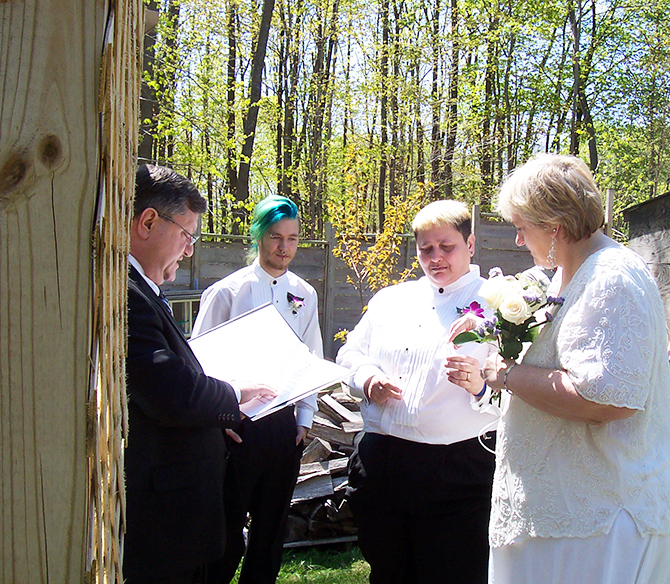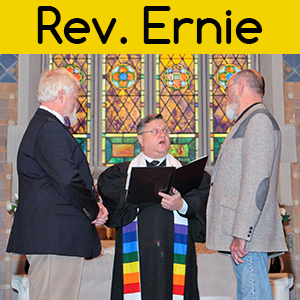 Visit Vendor's Website:
Call Vendor:
(603) 249-9488
Contact Name:
Rev. Ernie
E-mail Vendor:
Vendor's Social Media:
Vendor's Address:
Milford, New Hampshire 03055
Member Since:
October 2010

Visit Vendor's Website:
Call Vendor:
(603) 249-9488
Contact Name:
Rev. Ernie
E-mail Vendor: