Soul Song Ceremonies
Greenville, North Carolina LGBT Wedding Officiant & Celebrant
Eastern and Coastal North Carolina ~ Pitt County ~ north central coastal plains region of Eastern North Carolina ~ Tar River East of Raleigh
I am available for ceremony creation (including via Zoom) that meets the safety guidelines in this time of physical distancing. Contact me for more info.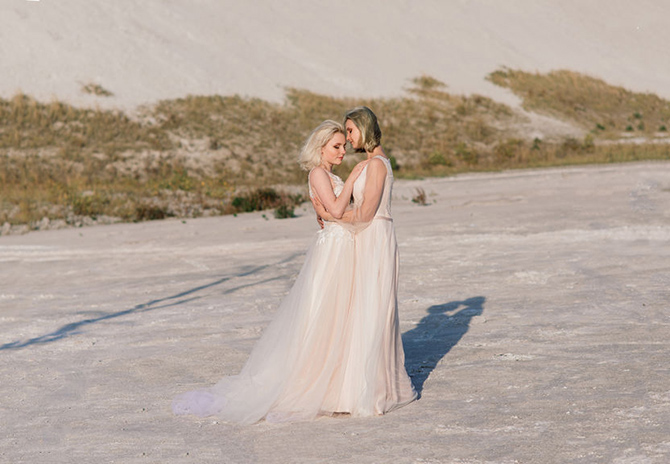 Whatever ceremony you choose, I want you to know that Soul Song Ceremonies is inclusive; it is my joy and honor to serve BIPOC, LGBTQ+, people of all races, and military individuals and families.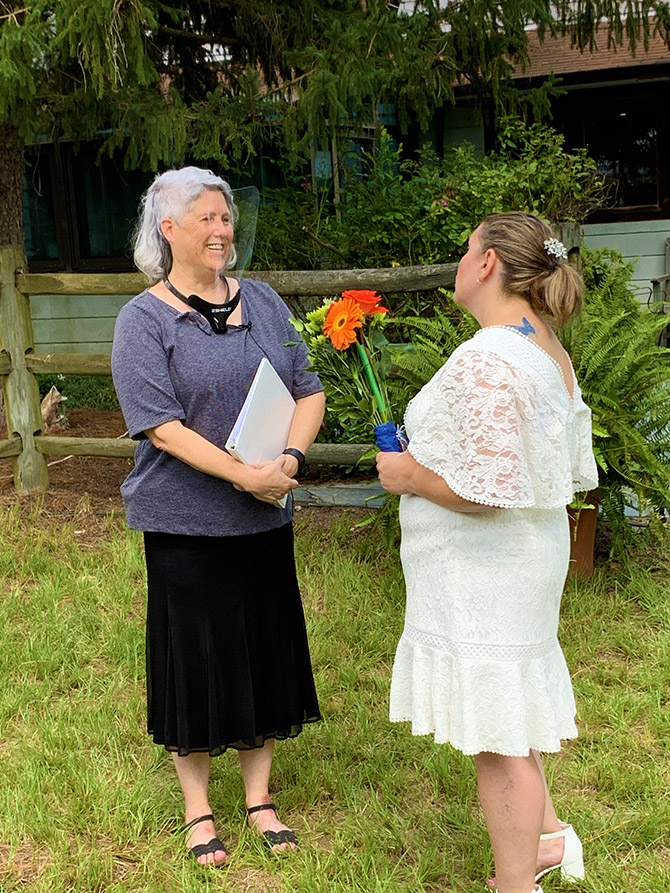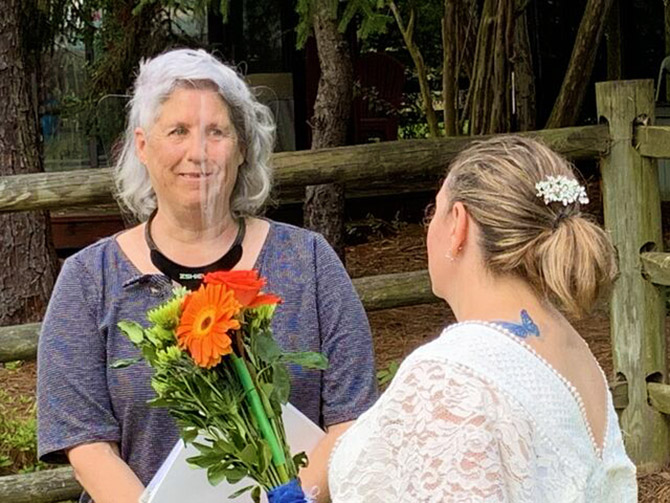 Wedding Ceremony Packages
Sweet and Simple Elopement Package
It is just the two of you, your witnesses, and your Life-Cycle Celebrant. This is a pre-scripted ceremony that can include a unity ceremony to honor your love and your path to this precious moment.
A small wedding with a big heart. This ceremony includes you, your witnesses, and 20 of your closest friends and family. This is a pre-scripted ceremony that can include some elements of your love story and a unity ceremony.
You want a ceremony as big and exuberant as your love for one another. In this fully customized ceremony, I will create a ceremony that has your love story at its heart. Using your ideas and vision, I can recommend readings, music, and rituals to create a wedding ceremony that lifts every heart touched by the love you have for each other. I will be available to you as needed as we design the wedding that is just right for you. I will provide cue sheets as needed, and will be available to coordinate with your musicians, photographer, wedding planner and venue contact.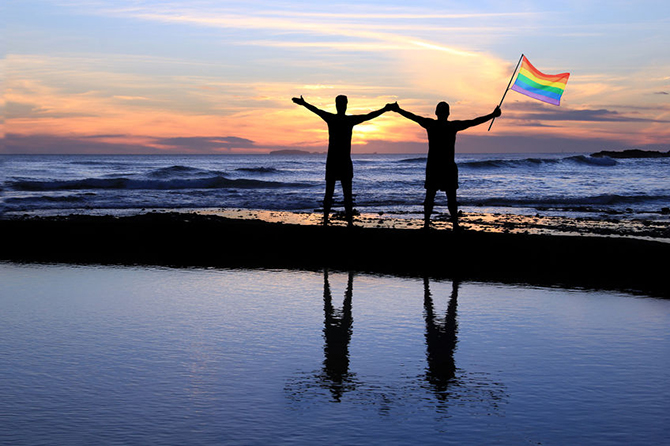 I am a certified Life-Cycle Celebrant, writer, spiritual director, and retreat leader.
In all I do, I see ceremony and ritual as being an important part of a meaningful life. I am an intuitive listener who loves to hear and hold life stories as I accompany people on their journey through the varied path of each life. It is a joy to create ceremonies and rituals that honor and reflect a person's individual story embedded in community and traditions, both new and time-honored.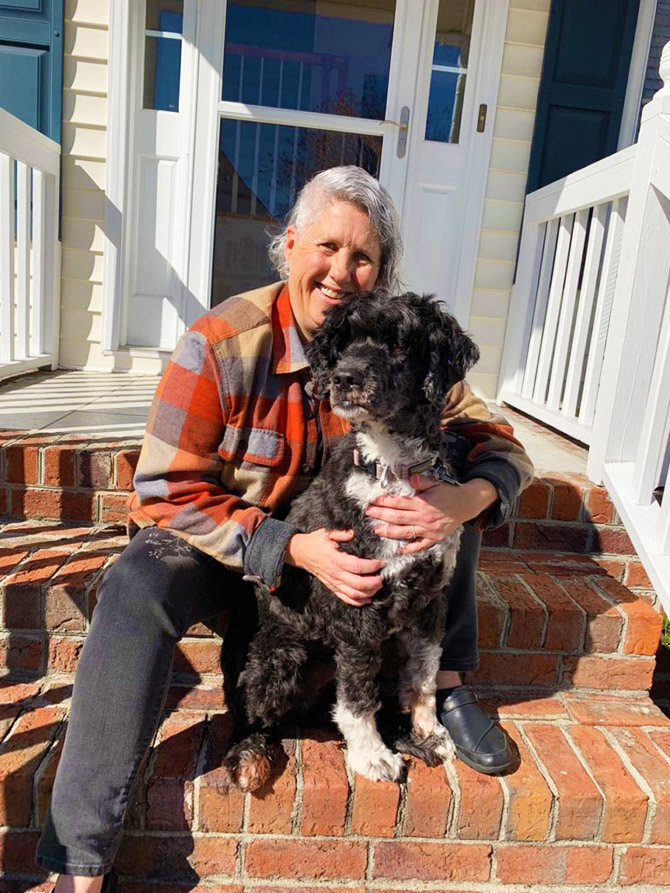 As a certified Life-Cycle Celebrant, I know the many ways ritual and ceremony become signposts in the milestones of each person's life.
As your celebrant, trained in the art of ritual and story-telling, I will listen deeply to your story, desires, ideas, and dreams, transforming them into a ceremony that is as unique as you are.
The ceremony I create with you will be yours to keep as a forever reminder of your special day.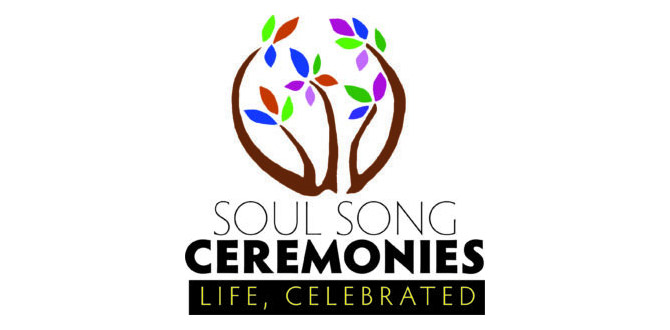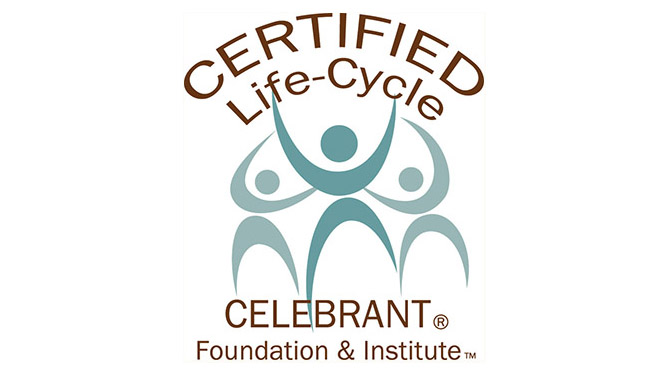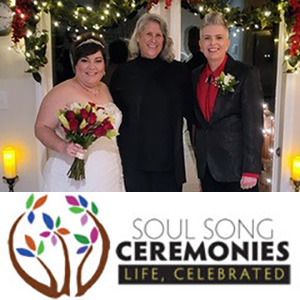 Visit Vendor's Website:
Call Vendor:
952-905-4847
Contact Name:
Mary Kay Glazer
E-mail Vendor:
Vendor's Social Media:
Vendor's Address:
Greenville, North Carolina 27858
Member Since:
December 2020