Enlightened Ceremonies
Custom LGBT Weddings and Same-Sex Couple Coaching
North Carolina and Destination Same Sex Wedding Officiant
Certified Life Cycle Celebrant®
Raleigh, Durham, Chapel Hill, RTP Triangle, Greensboro, Burlington, Mebane, Fayetteville, Carrboro, Pittsboro, Hillsborough and Destination Weddings
Interfaith and Multi-Cultural Ceremonies Including Engaygements, Blended Family Blessings, House Blessings and Vow Renewals.
WELCOME TO YOUR ENLIGHTENED CEREMONY
Marriage is the Divine Spirit recognizing itself within another person and celebrating that manifestation for all to see. It is a sacred moment when the whispers of your heart are answered by the echoes of another.
Within our souls is the longing for companionship, understanding and love. These desires are independent of gender, time or space, as the spirit of love flows through all things, at all times.
Through the Law of Attraction, recognize that you have now arrived at your best choice for your wedding officiant by working with Enlightened Ceremonies. I commit to you that I will understand the nature of your truth in an environment free of judgment, filled with compassion and open to your unique expression of love. I look forward to creating a sacred space for your joyful ceremony.
May Deepest Joy Be With You Always,
Rev. Angela M. Airall - Interfaith Minister, Private Same-Gender Couples Coaching, Engagement, Wedding and Vow Renewals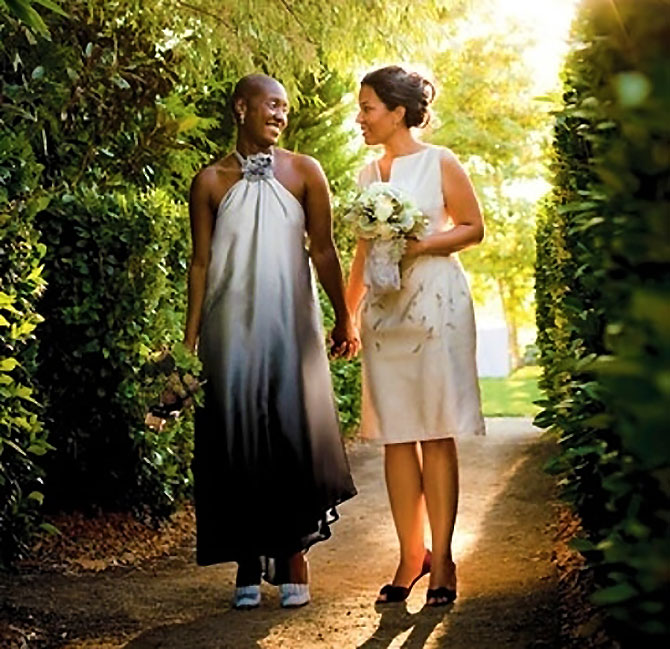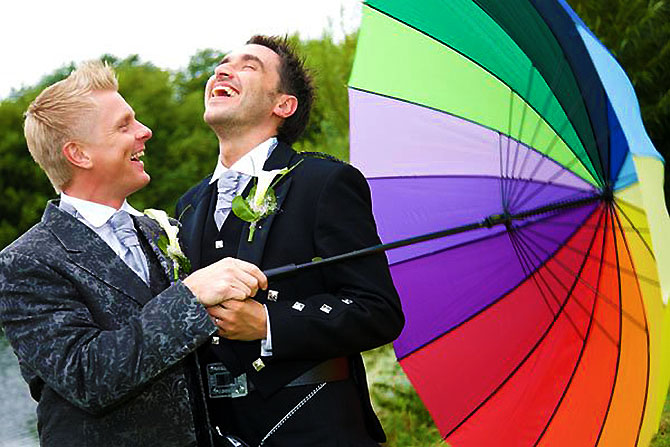 Same Gender Ceremonies
Rev. Angela has spent many years interrupting the status quo of organizations to introduce and implement Domestic Partner Benefits. One of the benefits of working with her will be her embrace of creating a ceremony that adds ceremonial elements requested by Same Gender Couples. Given that we are all children of a highest expression of beauty, deserving love that is validating and transparent, she will work with couples and their families and friends to ensure a sacred ceremony of love.
Our Ceremony Offerings
Complimentary Couple Interview
Custom Ceremony
Custom Vows and Rituals
Interfaith and Multi-Cultural Rituals
Wedding Rehearsals
Scripts for Wedding Planner, Musician, Venue Planner and Special Guests
LGBT-Friendly Photography and Videography
LGBT-Friendly Wedding Chapel in North Carolina
Forever Keepsake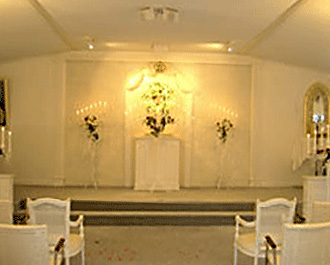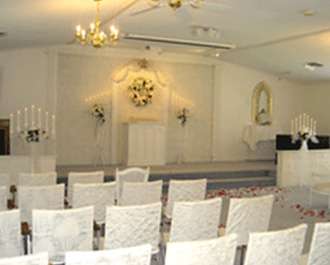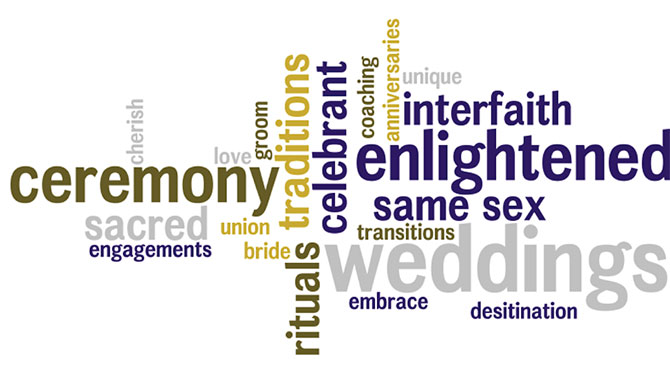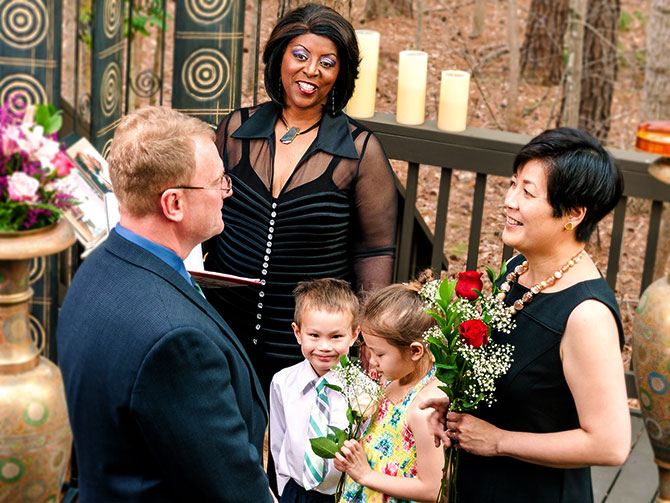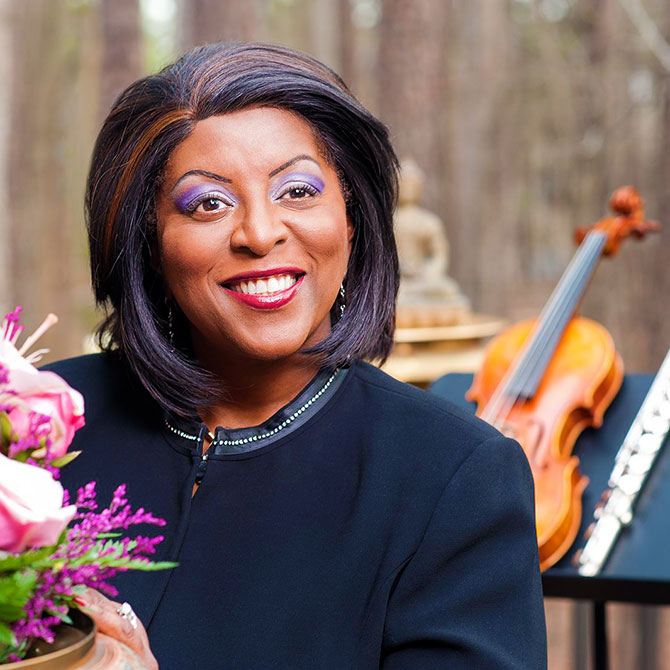 About Angela
Because no two couples or people are the same, no two ceremonies are the same. When we meet one-on-one, I will listen with a curious mind and an artful ear to capture the essence of how you would like to honor your special occasion.
Through personal meetings and a reflective inquiry process, I will design a unique ceremony that validates the significance of your special day. As your ceremony's narrator, I will write a heartfelt and meaningful ceremony script that specifically engages you and your guests in actively celebrating your special moments.
I would be truly honored to become your personal guide and facilitator during this special time.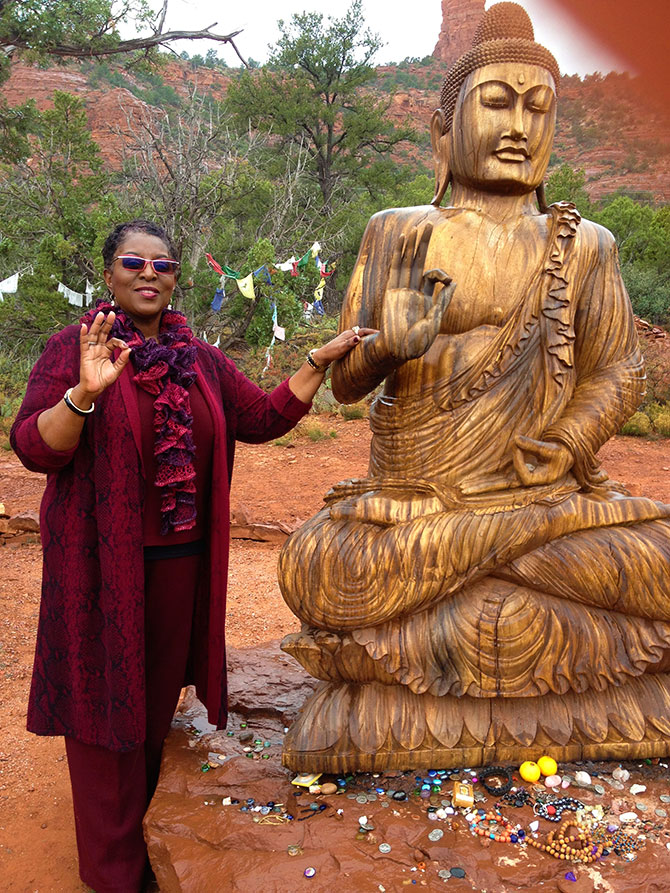 Bringing passion, reverence and enthusiasm to my work as a Celebrant...
I design memorable ceremonies—weddings, civil unions, commitment ceremonies, baby welcomings, vow renewals and divorce recognitions — that individually reflect and celebrate the people involved. Working closely with you, I will design a ceremony that distinctively expresses your personal vision for that day.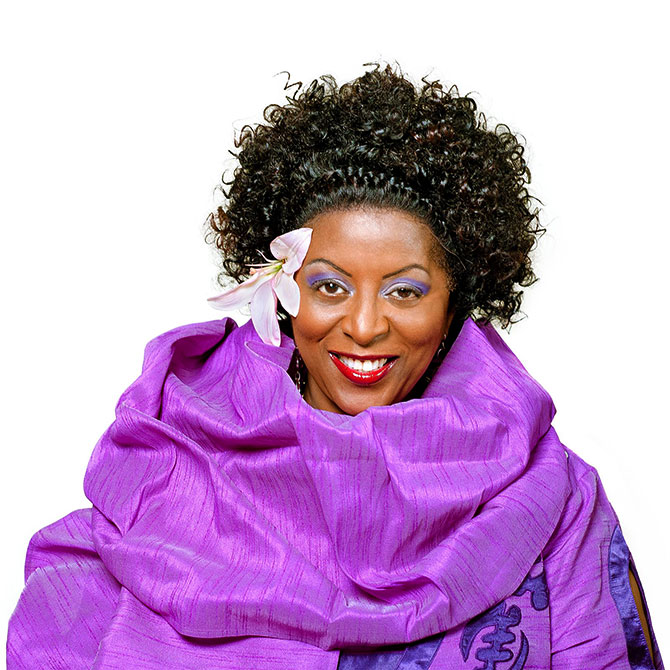 I am an Ordained, Non-Denominational and Interfaith Minister and a
Certified LIFE CYCLE Celebrant®...
Earning my Diploma in CUSTOM WEDDING CEREMONY AND RITUALS through the Celebrant Foundation and Insititute, I am currently a doctoral candidate at the University of Sedona. As a member of the Celebrant USA Foundation and Institute, I perform speaking engagements about having a custom ceremony created for your life event.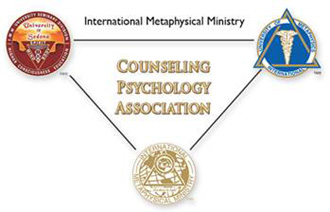 Deepen your knowledge of one another. Please consider cementing your joyful union with Certified Pre-Marriage Counseling. You will receive a private session and a PERSONALIZED combined feedback report about your relationship based on an on-line assessment Factors such as managing finances, blending families, sexual intimacy, and managing everyday life will be explored in the confidentiality of couple coaching.
You will find that I am fun to work with, extremely joyful about life and follow a spiritual path which brings delight to every interaction.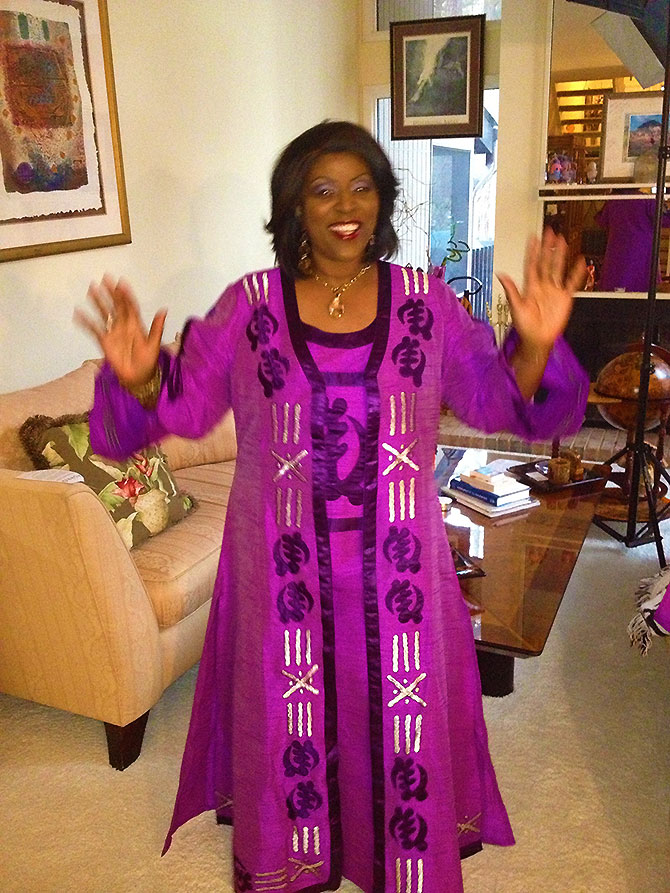 All Beliefs, Traditions and Religions Are Honored And Respected.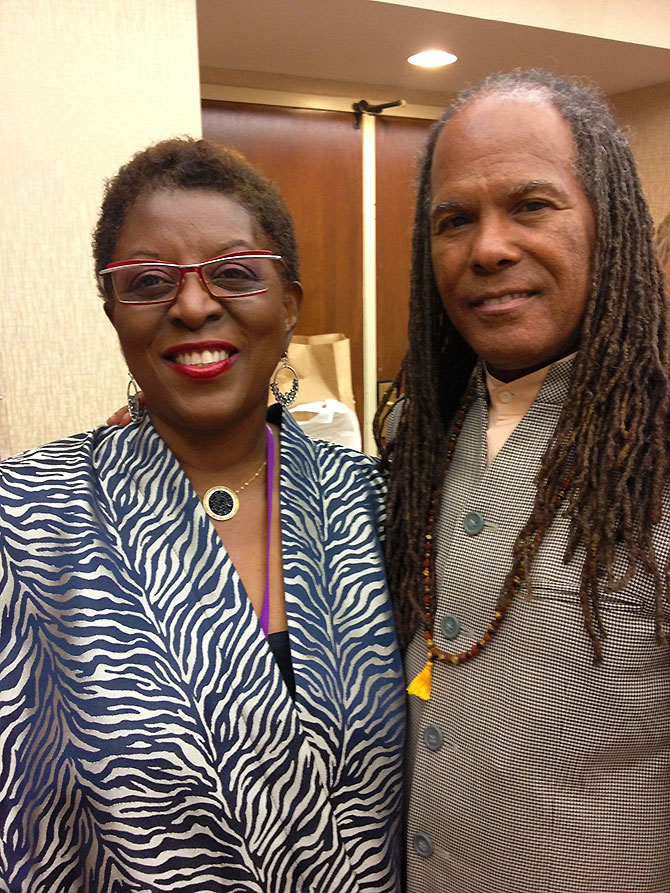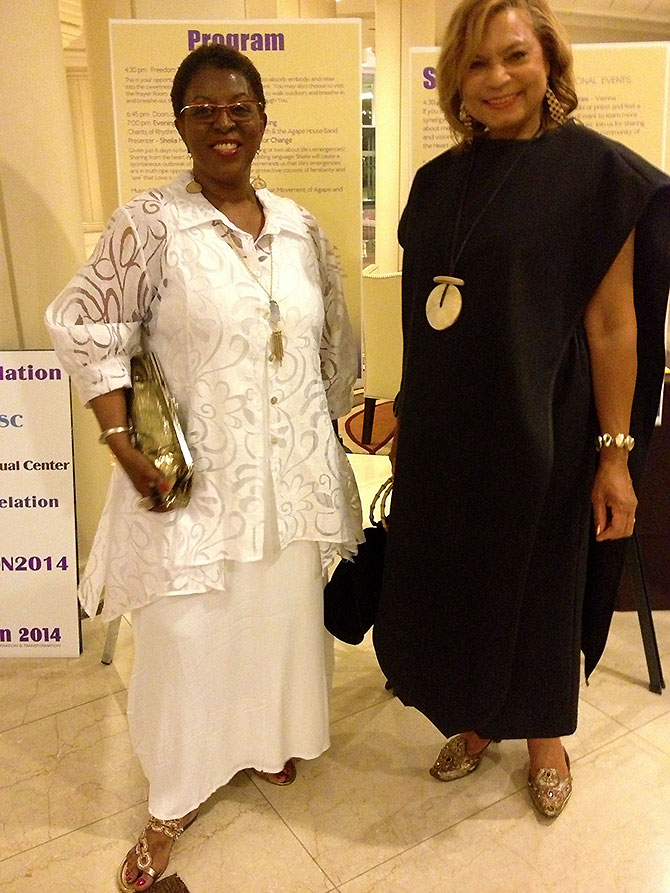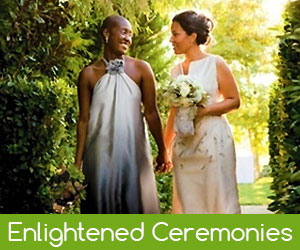 Visit Vendor's Website:
Call Vendor:
732-809-4523
Contact Name:
Rev. Angela Airall
E-mail Vendor:
Member Since:
January 2015

Visit Vendor's Website:
Call Vendor:
732-809-4523
Contact Name:
Rev. Angela
E-mail Vendor: