Licensed & Ordained Interfaith Minister for Same-Sex Unions in MD, Washington DC, NOVA and Virginia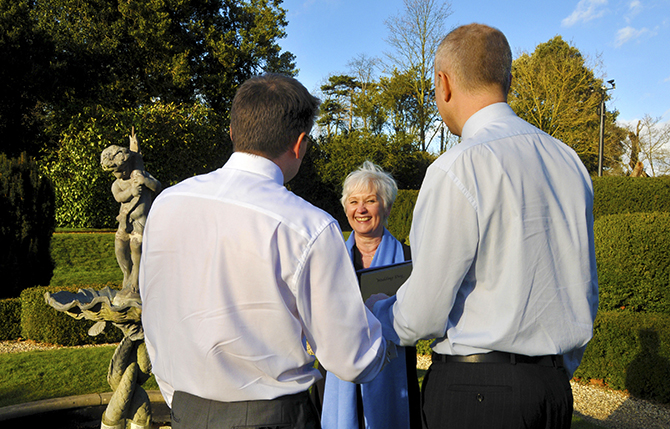 Meaningful Ceremonies
When I marry a couple, I want them to understand that marriage is a journey and that it will have up's and down's which you both have to appreciate and work to manage.
I want to get to know you; so let's customize things and reflect the people you are, and the feelings you have for one another.
A Civil Ceremony is one that reflects your wishes, and how you want the ceremony to be presented, between us we will design your ceremony, a ceremony to remember the biggest day of your life! We can discuss this over a (or several) cups of coffee/tea/soda...your preference!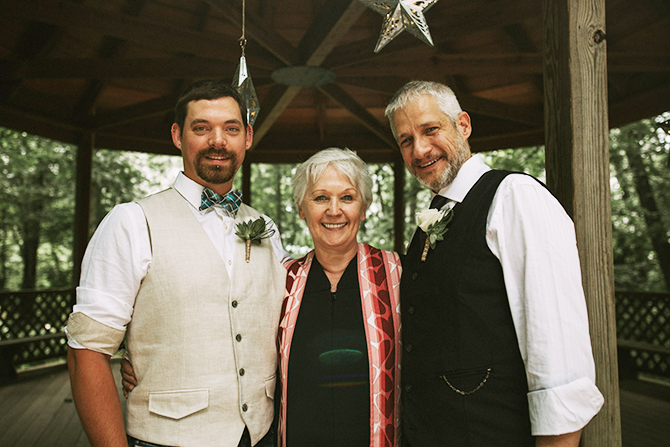 A Bit About Me
I was born in Scotland and I've been joining partners for several years. My Scottish accent will bring an 'old world' charm to your very special wedding day.
One of the greatest things that has ever happened to me, is uniting two people who are in love, and for me, to be able to share in something that special, is truly wonderful!
Look no further, I am your Officiant!
If you're seeking a sparkly, fun, person for your wedding, who is as thrilled to be there as you are, then we're a perfect match – weddings should be all about fun.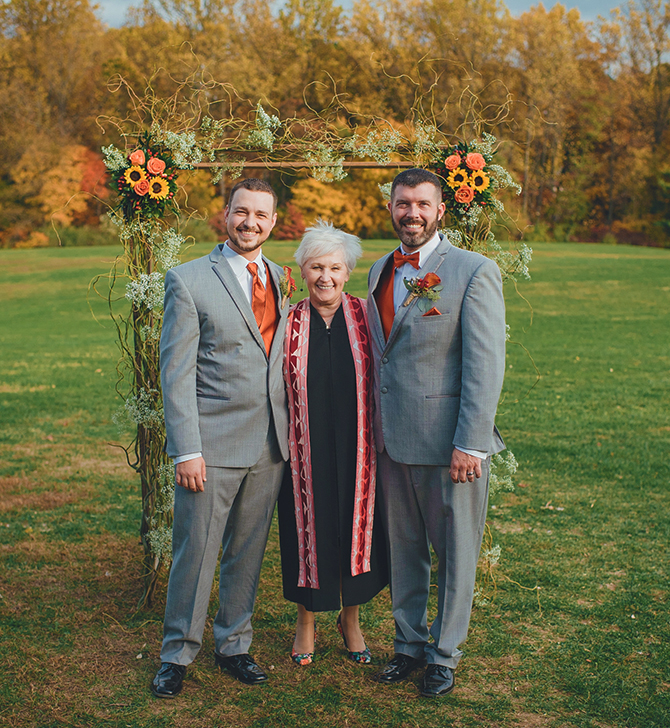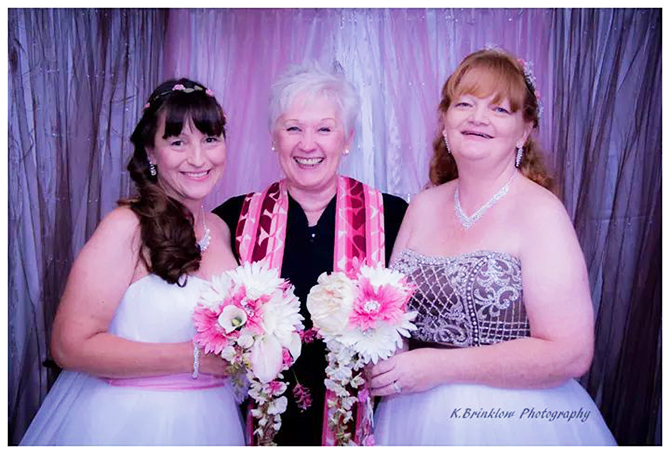 Wedding Expenses
I offer a five star service and expenses are incurred due to several elements, location and travel time, the content of service, rehearsal and extra meetings...but do not let that frighten you, it's not as bad as it sounds, I always ensure you get good value for money.
We can meet to see if you like me and think I might be the right person to conduct your ceremony.
Things people have said about me and my services
"Thank you so much for making our day so wonderful. All our guests loved your accent and were very complimentary about the way you conducted the ceremony. We can't thank you enough, you made our day complete."
Debbie and Michelle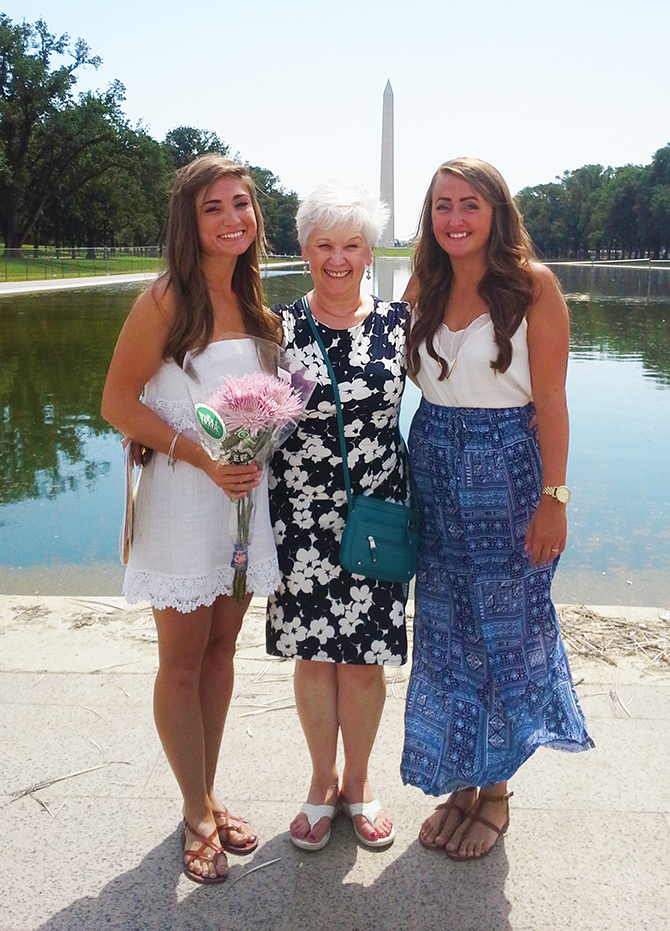 "We were not disappointed when we me up with Joyce Hilbery. She instantly put us at ease and we felt like we had known her for a very long time. We were very happy with the selection of vows that she offered to us and loved the way she read them to us on our big day. All our guests loved her accent...it's one of the best decisions we made. We would be very happy to recommend Joyce."
Richard and David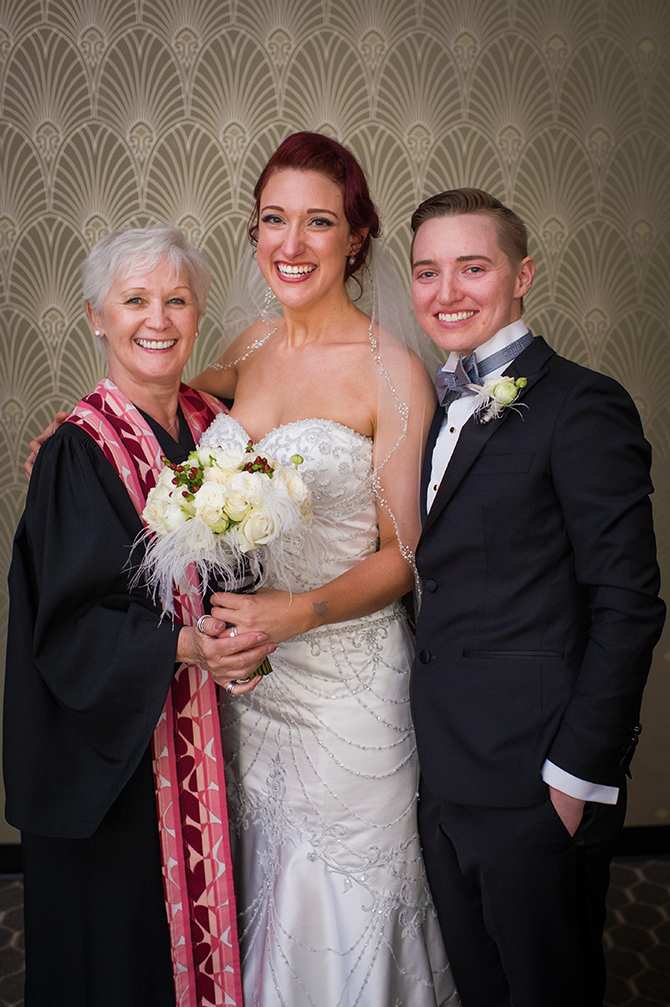 "I would like to say thank you for the memorable day you gave Niamh and myself. We knew from the moment we first talked to you about officiating at our wedding that you would do your utmost to make the day perfect. From the outset, we were charmed by your accent and we knew that your professional approach would mean the day would run smoothly without a hitch.
Every step of the way, you were there to guide us through; from helping us write our vows to watching us seal our union with that traditional kiss. Nothing was too much trouble and nothing fazed you - not even the questions about the venue for the post wedding nuptials!
Niamh and I feel our life together could not have had a better start. Thank you, Joyce. "
With love, Katie and Niamh.