Nelson Coleman Jewelers
Towson, Maryland Lesbian & Gay Wedding Jewelry
A sixth generation guild store serving the Baltimore Metropolitan area for over 100 years
Welcome to Nelson Coleman Jewelers, a sixth generation guild store serving the Baltimore Metropolitan area for over 100 years. We are an established family owned jeweler that serves multi-generations of many Baltimore families. Nelson Coleman's sales associates are not commission based, so you can be sure you are getting the care and guidance you deserve with every visit to our store. Our products include diamonds, better quality gemstones, antique, antique reproduction, estate, new and custom made jewelry of all types, design services, expert jewelry and watch repair and restoration, insurance replacement and appraisals of all types.
Nelson Coleman Jewelers success can be attributed to a combination of things, but the common thread that runs through the entire fabric of our business is the resolute focus on the customer's satisfaction as the cause and the measure of our success. Our business will prosper as long as we continue to prove our devotion to our customers each and every time we are granted the pleasure of serving them.
Mission Statement
To provide the ultimate jewelry experience by creating happy customers and raving fans who will enthusiastically praise the experience they had in our store and repeatedly consider Coleman's for all their jewelry needs.
To provide exceptional customer service, excellent quality jewelry, integrity in pricing; and reliable service so that our customers can unequivocally feel they have a jeweler they can trust.
To be the premier jeweler in the Baltimore Metropolitan area - recognized for exceptional customer service, unique designs, excellent diamond and gem quality, a beautiful store, and friendly, knowledgeable, and helpful professionals
Core Values & Business Philosophy
Our Business Philosophy is simple: we believe that we should deliver extreme customer service each and every time we deal with a customer - in the store or on the phone, when making a sale or handling a service job. There are no excuses for exceptions. We believe that we should:
Make JEWELRY our focus, to sell a product of the highest quality and value, with a selection that will fulfill our customers needs and provide warmth and satisfaction,
Provide our CUSTOMERS with a shopping experience that is unmatched and never forgotten
Offer SERVICE that equals the buying experience, service that is a constant companion to the sale
Grow within our COMMUNITY by demonstrating integrity, awareness, loyalty and responsibility
Employ a TEAM that is positive, motivated, educated and takes pride in the jewelry, their customers, their service and their community
The Nelson Coleman Family of Jewelers states its COMMITMENT to these tenets to both our customers and employees as we continue to grow and improve.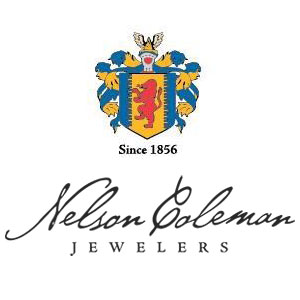 Visit Vendor's Website:
Call Vendor:
410-494-0080
Contact Name:
Amanda Coleman-Phelps
E-mail Vendor:
Vendor's Social Media:
Vendor's Address:
307 E Joppa Rd
Towson, Maryland 21286

Visit Vendor's Website:
Call Vendor:
410-494-0080
Contact Name:
Amanda Coleman-Phelps
E-mail Vendor: