Rabbi Richard Winer
Boston, MA Same-Sex Wedding Rabbi - Jewish and Interfaith Ceremonies
Boston MetroWest ~ Framingham, Ashland, Natick, Holliston, Southborough, Wayland, Wellesley, Hopkinton, Sudbury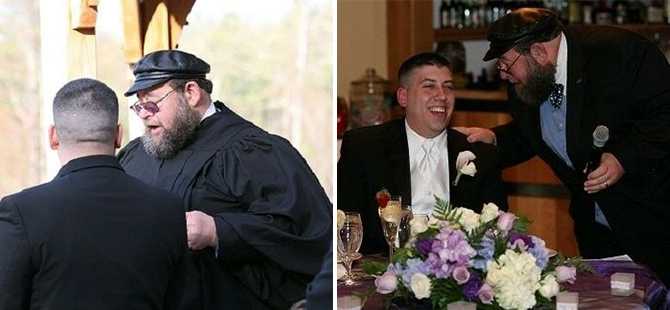 Uniting Couples in Wedded Bliss
As the most esteemed Jewish & Interfaith wedding officiant in Boston, Rabbi Richard Winer embraces all soon-to-be brides and grooms with open arms. That's because, for years, Rabbi Winer has worked to respect and honor the sanctity of marriage by hearing what lovely couples wish for their special day. And the same experience can undoubtedly be said for yours.
He specializes in working with couples who want a wedding ceremony that is meaningful and meets their individual needs. He performs intermarriages, civil ceremonies as well as same-sex marriages.
Rabbi Richard Winer considers interfaith wedding ceremonies to be a beautiful bridge of two cultures on both a spiritual and emotional level
For so many brides and grooms, it's important to stay true to their roots, which is why Rabbi Winer works to incorporate aspects from both heartfelt traditions. So whether you are looking to have a Jewish wedding or interfaith wedding, Rabbi Winer is open to new ideas and ways of accommodating your wishes.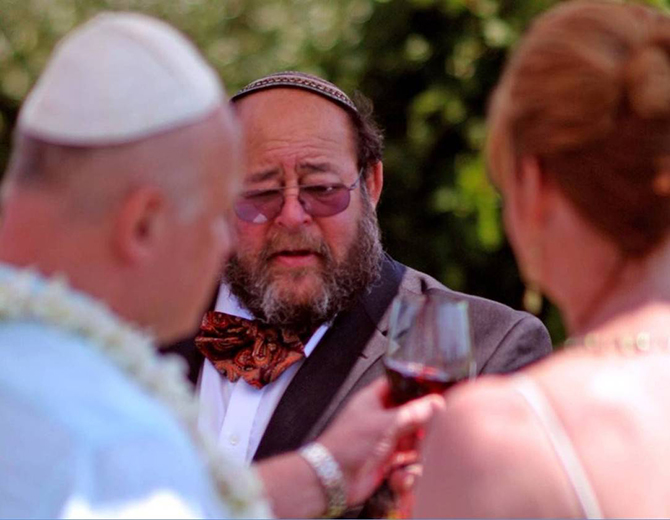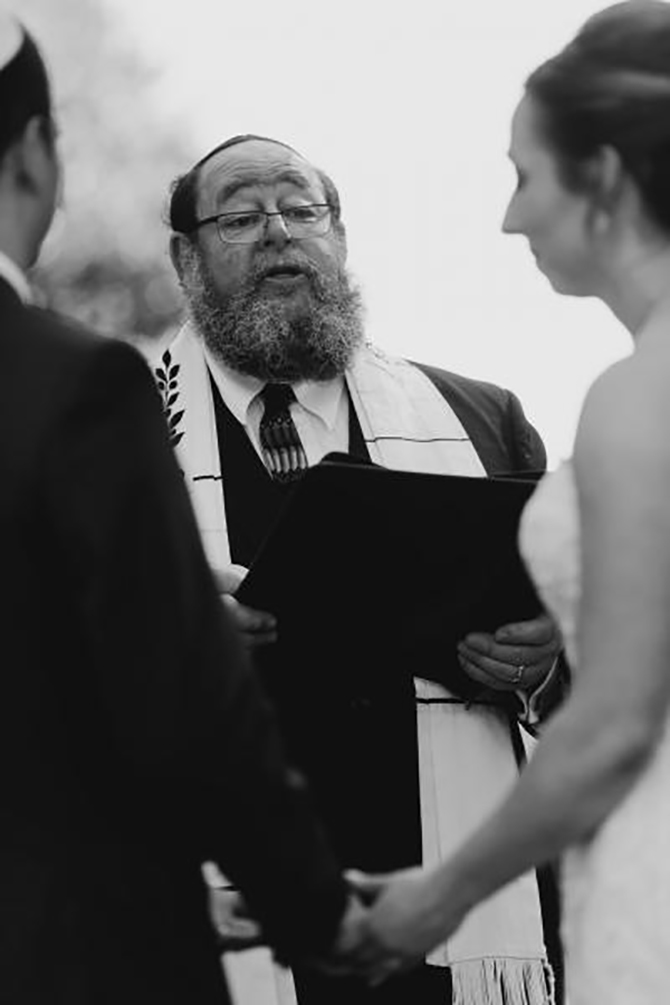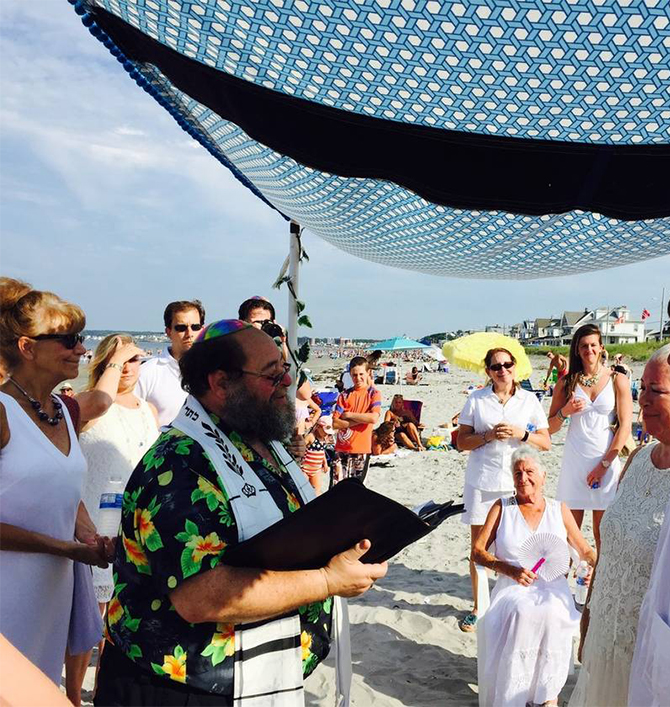 Perfecting Your Wedding Day
If you're looking for a wedding officiant that truly goes above and beyond, Rabbi Richard Winer is a select choice among brides and clients alike. Specializing in Jewish wedding ceremonies, Rabbi Winer brings a harmonious, thoughtful perspective to his statements and works closely with couples to provide a unique tone and experience for their monument day.
His area of specialties include an eclectic mix of Jewish and interfaith weddings that range from Ketubah ceremonies, Chuppah ceremonies, ring ceremonies, Seven Blessing ceremonies and the traditional Breaking the Glass ceremony.
Rabbi Winer is here to listen to what you have to say—no matter what level of religious or spiritual element that entails, and create your individualized ceremony. You'll find that when looking for any wedding officiant, it's important to ensure your officiant is able to guide you through a collaborative process where everyone feels heard.
If you're interested in speaking with Rabbi Winer, call today at (508) 877-9900.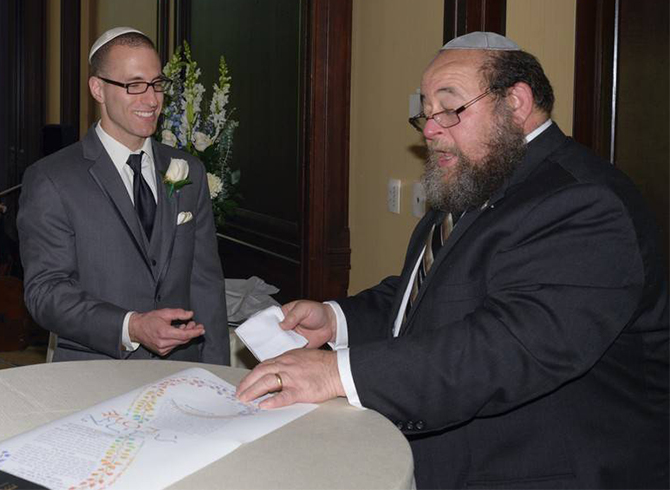 About Rabbi Richard Winer
Rabbi Richard S. Winer was born in Lynn, MA, grew up in Peabody, and attended the Boston Conservatory of Music. After college, he went into business with his father, Morris, and later started his own business as a Constable and a Justice of the Peace.
As a Justice of the Peace, Rabbi Winer has officiated hundreds of weddings of all different religions and customs, specializing in interfaith ceremonies.
Through the years Rabbi Winer has had many requests to act as a rabbi or as an officiant for weddings and many life cycle events. Rabbi Winer now finds that he is able to better serve the community as an ordained rabbi.
The rabbi's belief is to support anyone who wishes to find their spiritual self and honors his/her quest in having a rabbi officiate their wedding or life cycle event.
Rabbi Winer lives with his current wife, Lori, and together they have five children and seven grandchildren.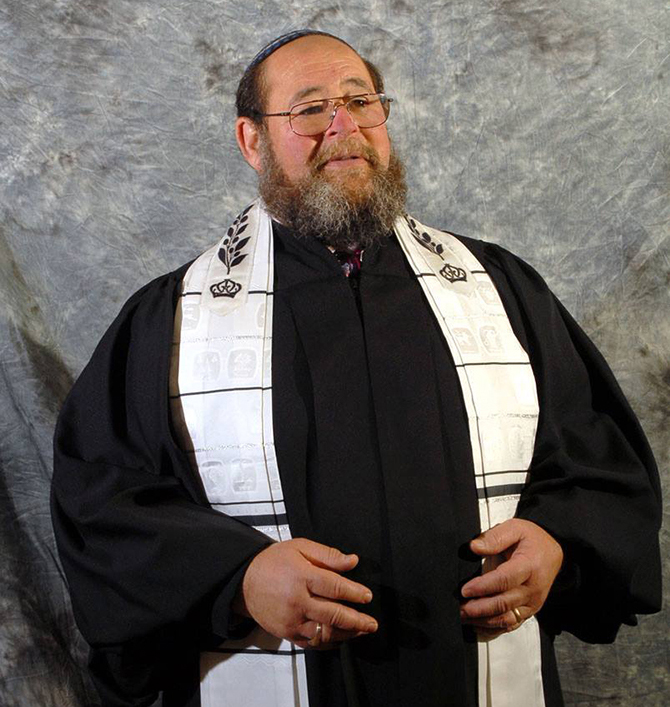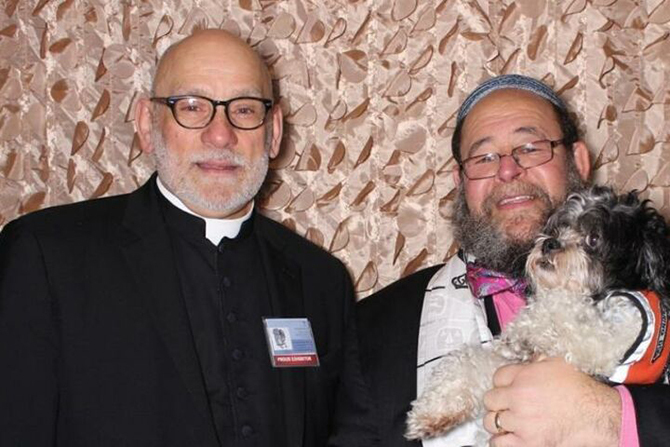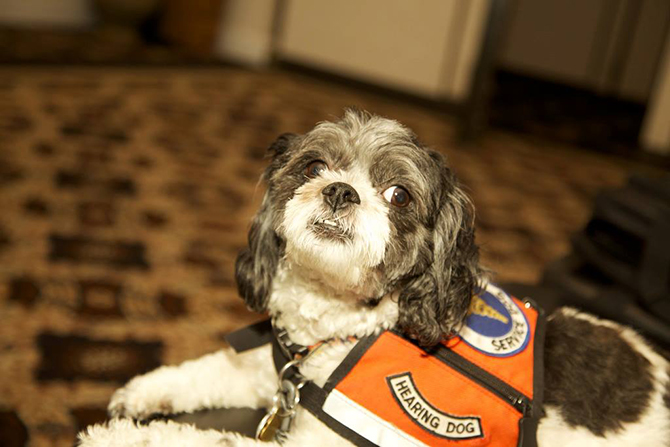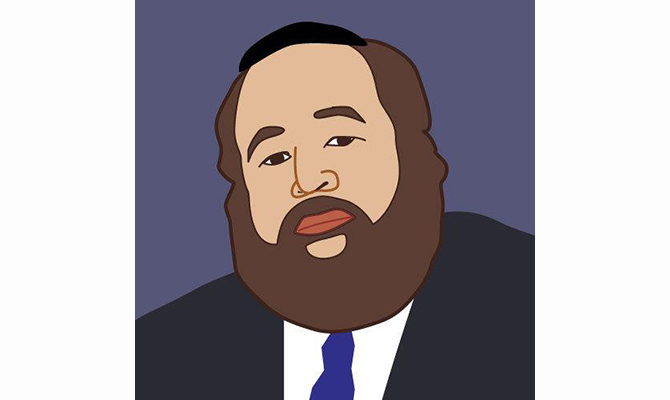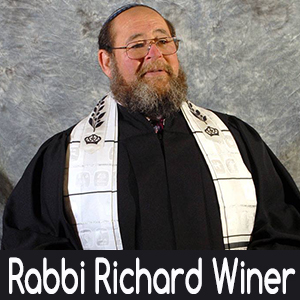 Visit Vendor's Website:
Call Vendor:
508-877-9900
Contact Name:
Rabbi Rick
E-mail Vendor:
Vendor's Social Media:
Vendor's Address:
Framingham, Massachusetts 01701