Gifford House Provincetown
Provincetown, Massachusetts LGBTQ Wedding Reception Venue
Let Cape Cod's oldest Inn and Entertainment Hub enchant you with all its playful offerings - Adult-only, Gay-owned establishment here to serve everyone. Simply come as you are.

Gifford House is Your One Stop, Does-it-all Container for Your Wedding
The complex includes a large dining hall complete with a stage, a private bar, exterior patio all serviced by a large professional commercial kitchen to cater to your needs. Spill into our piano lounge or rent out our disco. Our Inn has 18 en-suite rooms year round and up to 33 in the summer months several of which are multi-room suites with the ultimate hilltop harbor views.
Let us make it easy for you. Our team includes chefs, wellness professionals, specialized equipment, photography, flowers, unique outings, and more.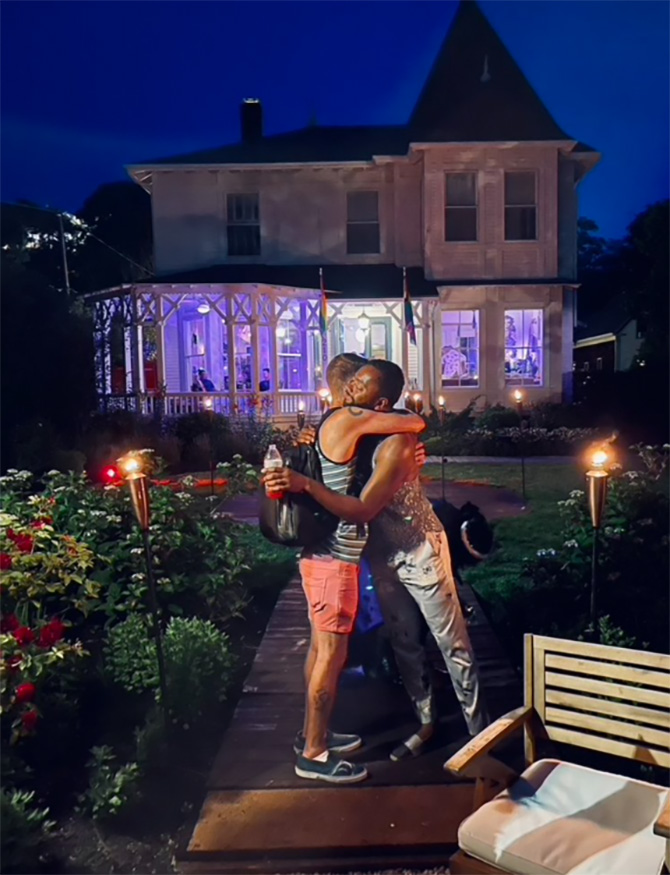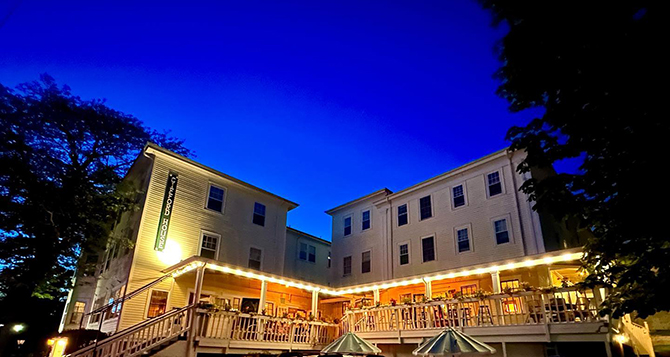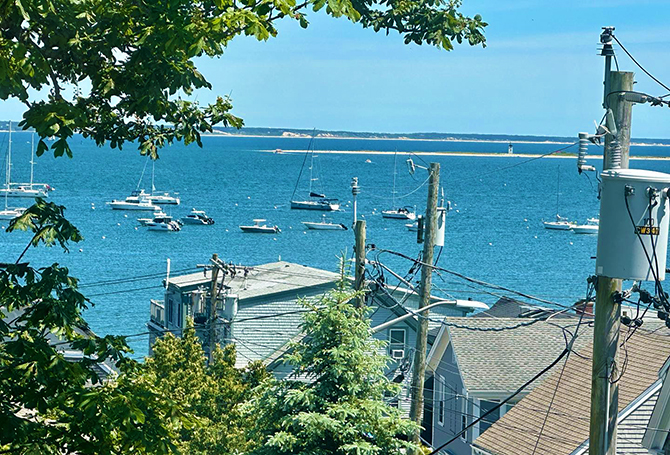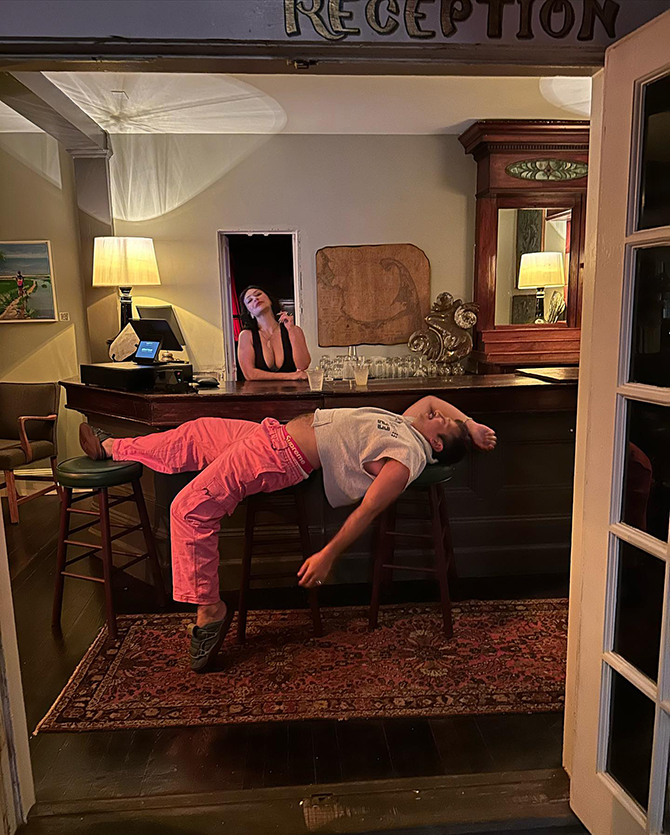 WILDE THEATRE, A THEATRICAL SPEAKEASY AVAILABLE FOR WEDDING EVENTS
Rare for Provincetown, our complex comes complete with a multifunctional hall serviced by a commercial kitchen, bar and stage.
If you can dream it, we can host it.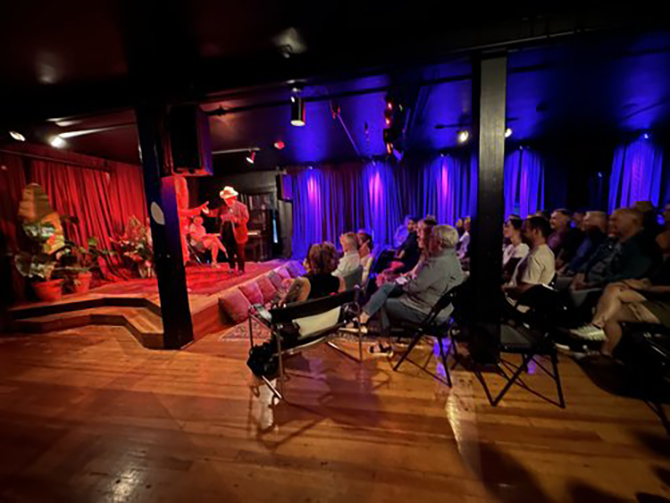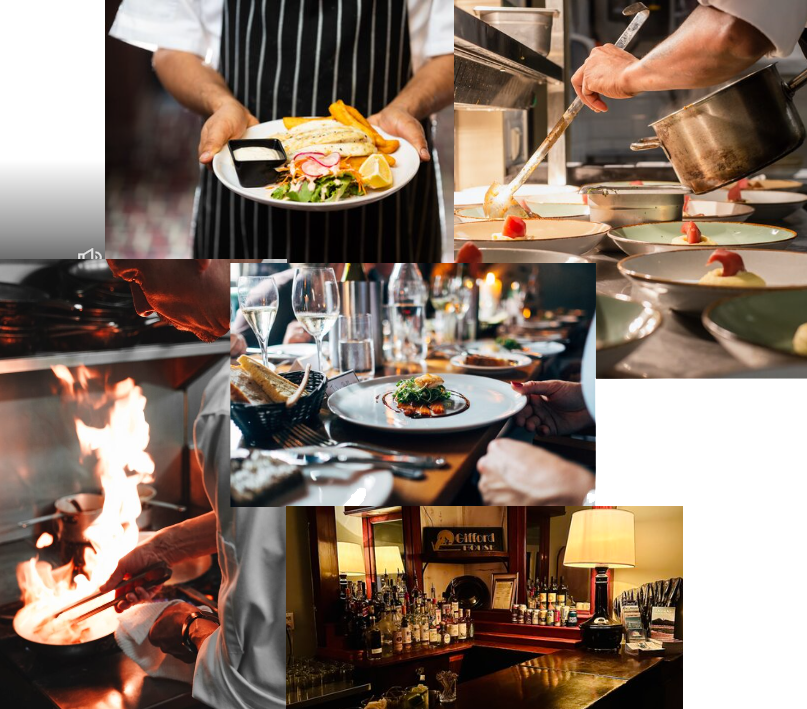 LOVE LOUNGE
Sometimes we all need a stage. Our lounge is equipped with a baby grand and a microphone. In this magical space with a bar, you never know who will get up and sing, or recite, play or pose. Many call the space magic but ultimately we know it's you.
Whether you are singing or singing along, you're part of the Provincetown stage here.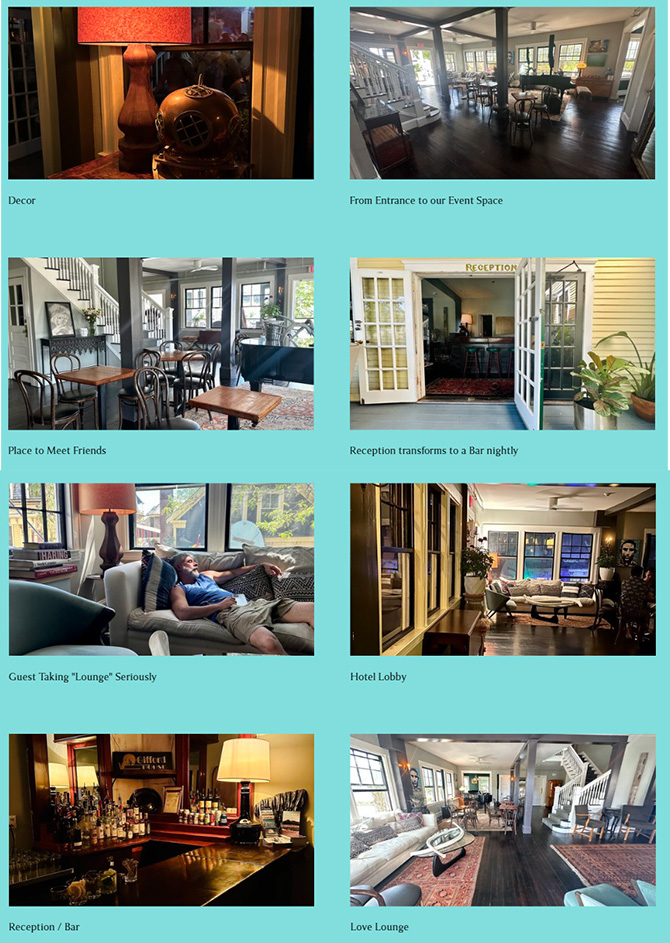 PORCH BAR
The perfect spot to reunite with old friends or spark a conversation with a fascinating stranger, the Porch Bar has been a Provincetown institution since 1858.
Craft cocktails, a gaming room including a pool table, and a wide open veranda set the stage for unforgettable connections.

CLUB PURGATORY
Raising Hell can be Heaven on our on site subterranean queer space that features nightly DJ sets by underground electronic DJs and special international guests.
Let your hair down, let your guard down, and let the night do the rest.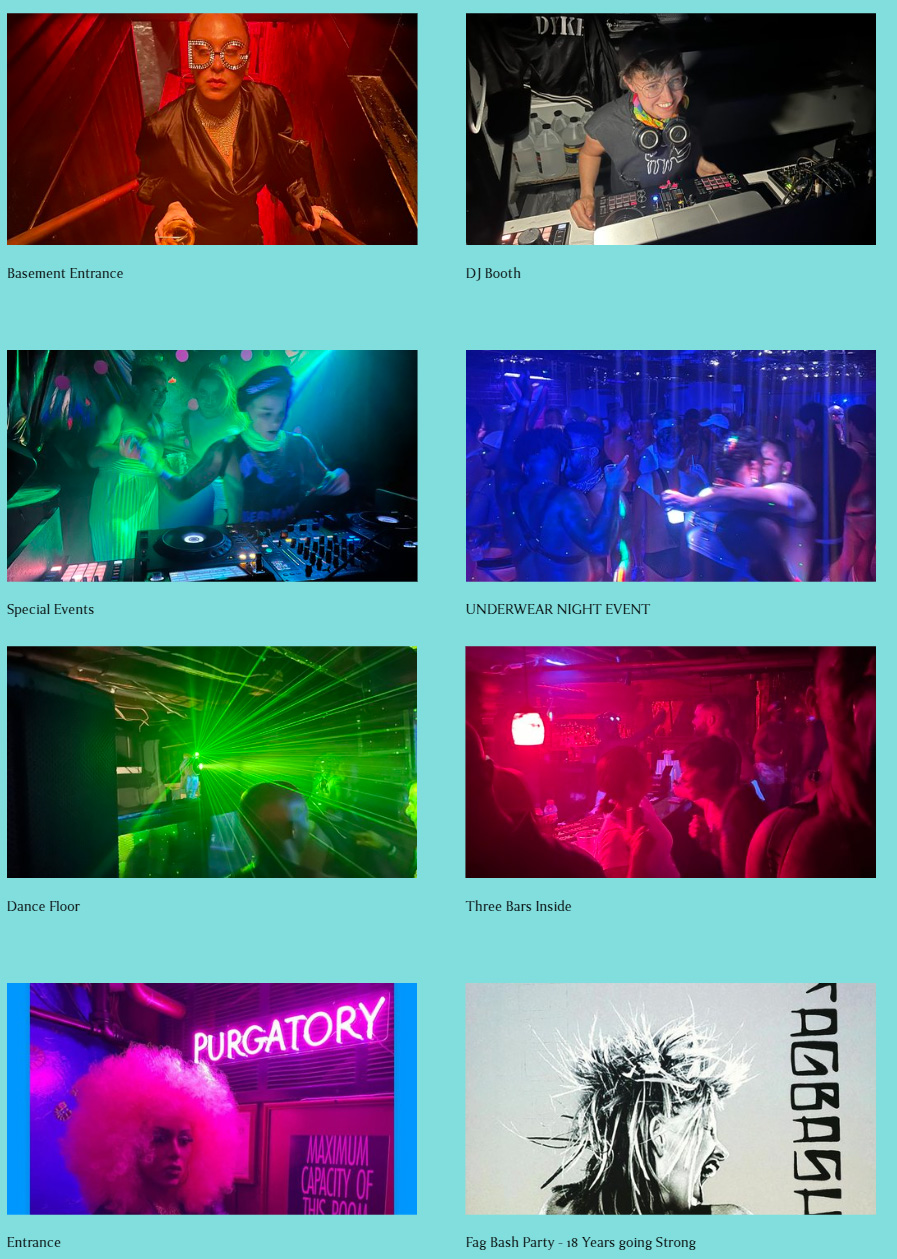 GIFFORD HOUSE INN
Our Inn steps you back in time while providing all the comforts you expect, and then some. It is known to be Provincetown's oldest hotel still in operation built at the last stop of the national stage coach, and for having hosted four Presidents.
Boasting with authentic Provincetown magic right in the center of town, you never know who you will meet but everyone here belongs.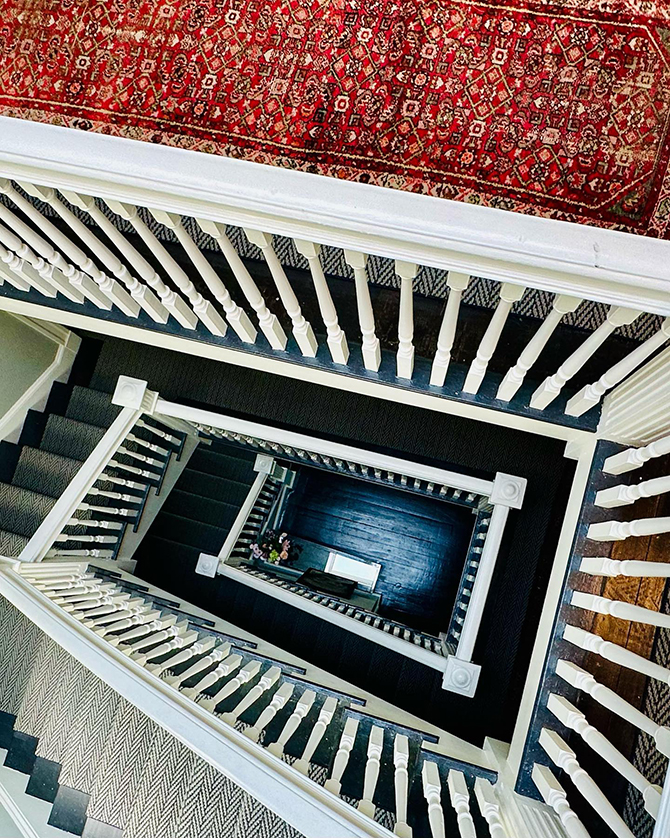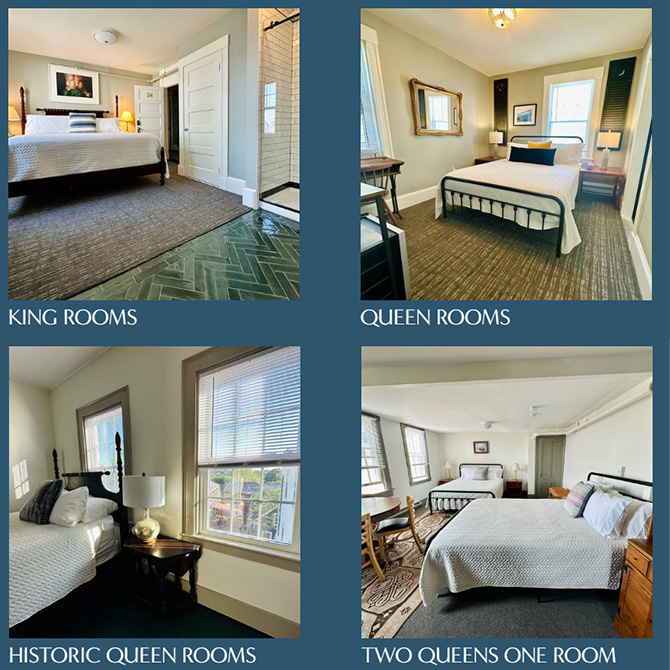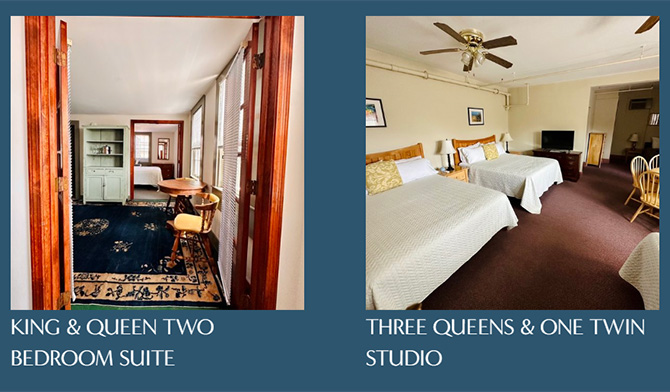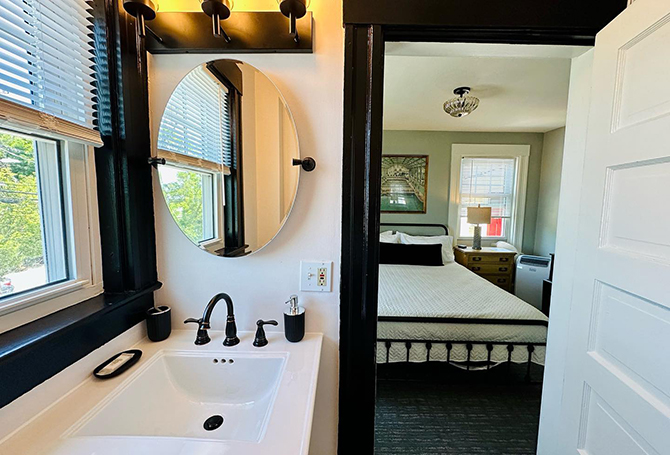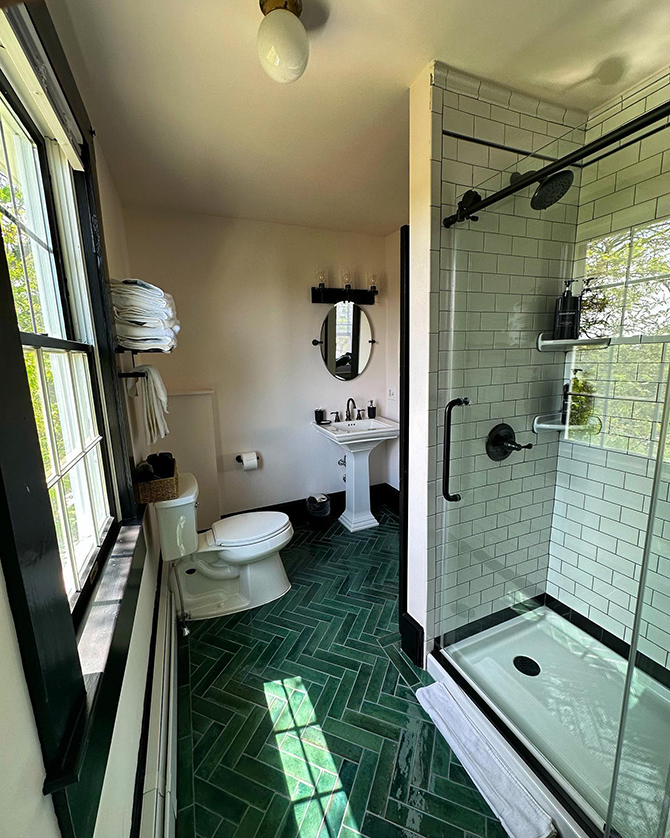 JOIN US IN PLAY HERE ~ IN THE LAND THAT MAKES WHIMSY ITS MATING CALL
Gifford House is a queer and diverse part of the creak-filled bones of a very special old New England town in the province lands. Every generation over the last nearly 200 years has left their mark here. She feels seaworthy, tested, tried and true.
She predates Harvey Milk's era by a long shot and has been making her own waves even as a safe heaven since your grandfather's grandfather.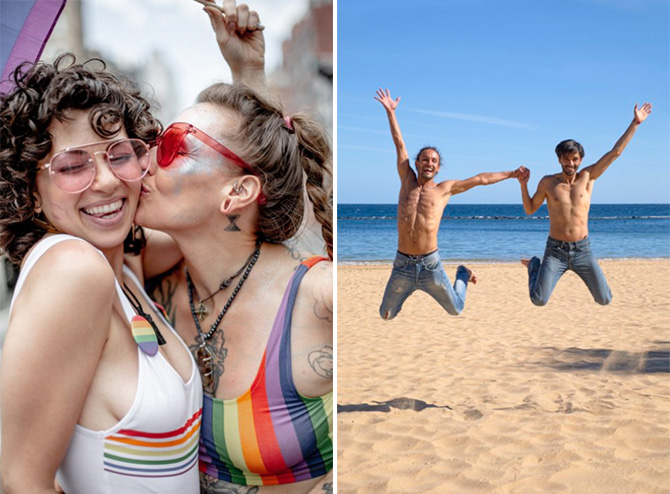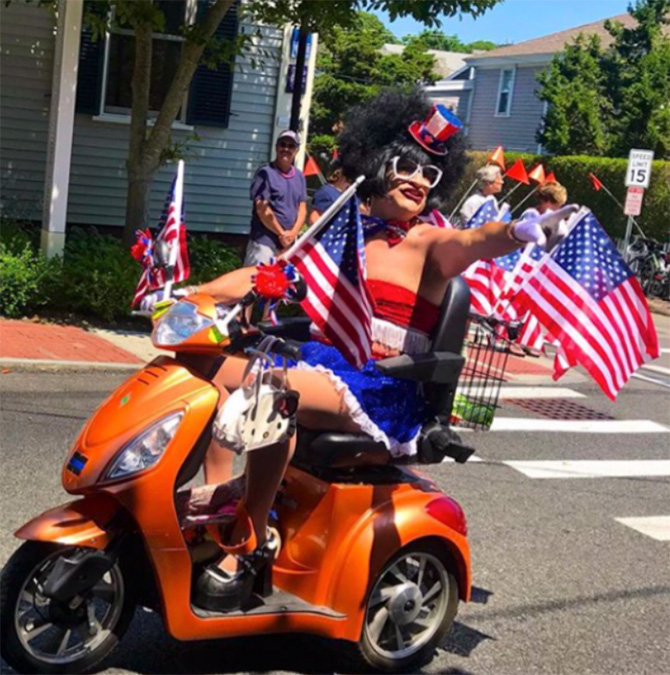 Gifford means "the brave giver" in old English and our style of hospitality embodies this sentiment to its fullest
The space is graciously generous with her moods and charms as she effortlessly peels back the masks we wear.
Marvel in the natural beauty and creativity of those around you, and dance it all away - the less rules the better in these parts.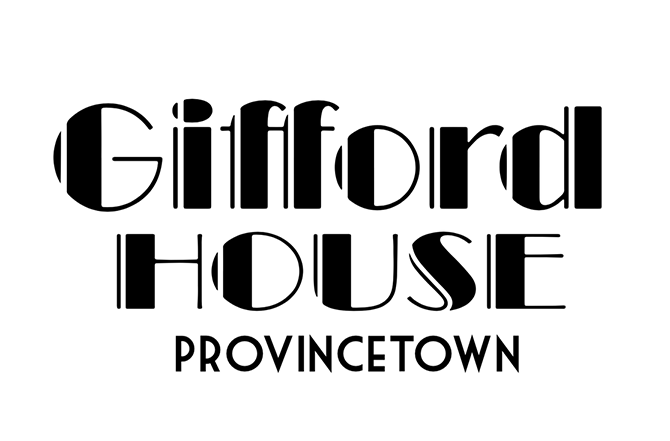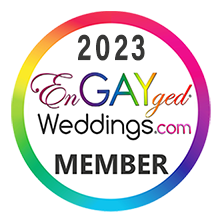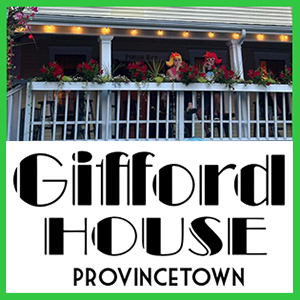 Visit Vendor's Website:
Call Vendor:
857.998.2378
Contact Name:
Steven Azar
E-mail Vendor:
Vendor's Social Media:
Vendor's Address:
9 Carver Street Provincetown, Massachusetts 02657
Member Since:
October 2023

Contact Information:
Gifford House Provincetown