2 Tūtū ~ Hawaiian Music For Weddings
Maui, Hawaii LGBT-Friendly Wedding Ceremony Musicians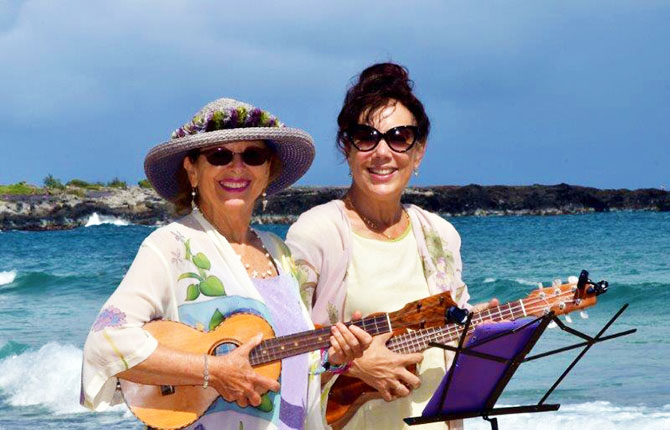 2 Tūtū
2 Tūtū is a traditional Hawaiian, 'ukulele based, vocal duo comprised of seasoned and award winning musicians Pamela Polland and Jennifer Newell. The two started working together musically 35 years ago in the Bay Area, and eventually both made their way to Maui, studying hula and Hawaiian music, and bringing their consummate professionalism to Maui wedding ceremonies.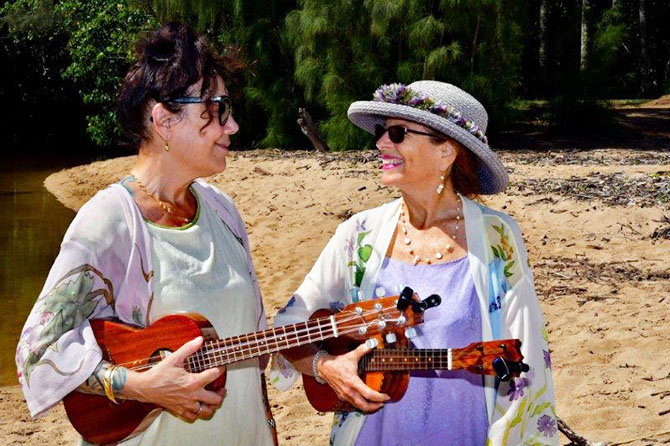 Pamela Pollandʻs career in music has spanned five decades
Starting as the teenage vocalist in a duo with renowned guitarist Ry Cooder, including the release of three albums on Columbia and Epic Records and two independently released CDs, singing background vocals with Joe Cocker and Leon Russell on the entire Mad Dogs & Englishman tour, including being in the movie and double set gold album, and more recently a cameo appearance in the Academy Award winning film "20 Feet From Stardom".
As a songwriter, Pamelaʻs original compositions have been recorded by Linda Ronstadt, Helen Reddy, The Byrds, Bobby Bare and Anita Carter, and many more, resulting in two gold records and numerous other awards.
In the last two decades, Pamelaʻs focus has been exclusively on Hawaiian music, dancing with Hālau Wehiwehi O Leilehua for ten years, and eventually becoming the hālau bandleader.
Jennifer Newell has also had a long, illustrious career,
... working for literally decades in the Bay Area as a sought after session singer, recording with the likes of Aretha Franklin, Whitney Houston, Lionel Richie, George Benson, Sheena Easton, Chris Isaak and many more, and appearing on several gold, platinum and diamond albums. Jennifer has performed in venues such as the San Francisco Opera House, Marin Civic Center, Moscone Center, The Fox Warfield Theater and the coveted Palace Of Fine Arts, while Pamela was performing at Filmore East and West, Boston Symphony Hall, and countless venues across the USA. Having also worked in the field of radio and television advertisement, Jennifer eventually developed herself as a vocal coach, specializing in preparing other vocalists for their recording sessions and work in musical theater, and Pamela has taught voice privately since 1980 as well.
Their mutual love of Hawaiian culture and music finally coalesced when Pamela, (bandleader for Keaolani, a traditional Hawaiian music band under the tutelage of Hawaiian Hall Of Fame inductee Kahauanu Lake), and Jennifer joined forces to become 2 Tūtū, a duo with an exceptional vocal blend, and strong traditional repertoire.
These two seasoned singers, and 'ukulele players, make 2 Tūtū the perfect choice for any event, large or small.
Song List and Price List available on request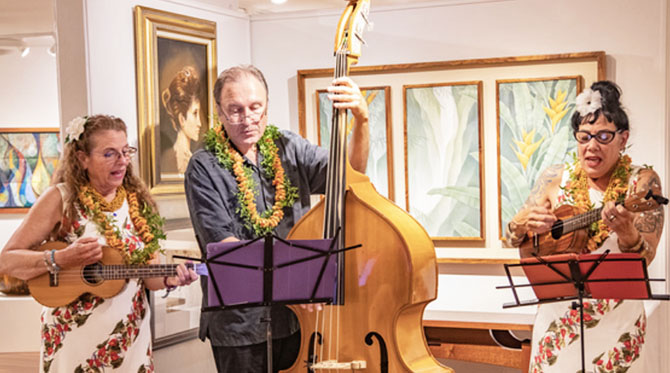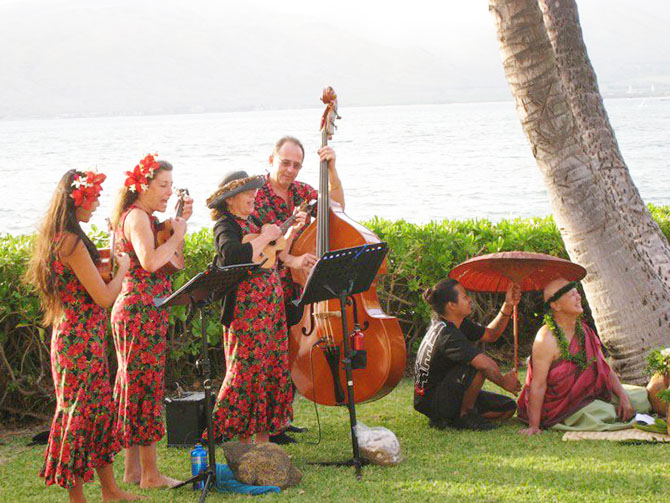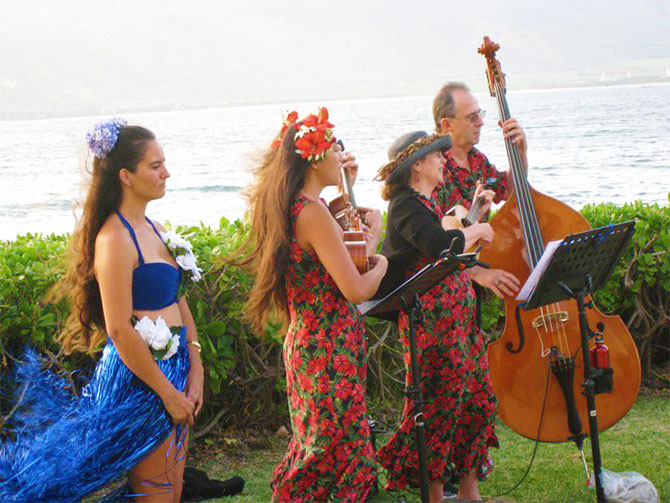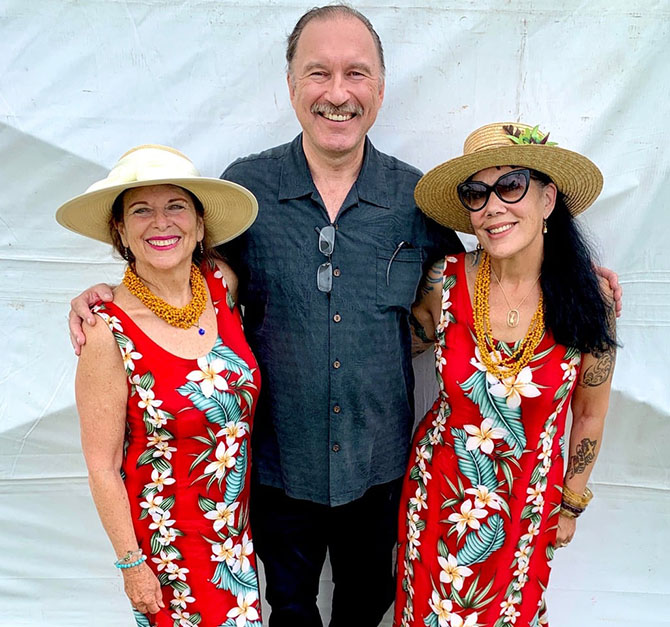 An award-winning singer/songwriter, with three albums on Columbia and Epic as well as two more independently released albums to her credit, Pamela Polland's ever increasing list of musical credentials reads like a veritable Who's Who of artists … from all points on the musical compass.
As must be obvious from this litany of involvement amidst a variety of musical genres, (as well as art forms not even mentioned!), Pamela is an adventurous and creative force -- one who will always surprise her audience!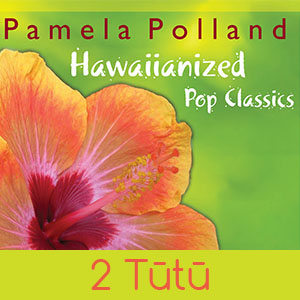 Visit Vendor's Website:
Call Vendor:
808-280-4248
Contact Name:
Pamela Polland
E-mail Vendor:
Vendor's Social Media:
Vendor's Address:
Hawaii - Maui, 96790
Member Since:
September 2020