A Steel Drum Beach Wedding
Miami Beach, Florida LGBT Wedding Musician
Doug Walker ~ Steel Drum Artist ~ Florida Keys, Key West, Key Largo, Fort Lauderdale, Miami
For booking information please call 305.926.7251 US
Videos of Steel Drum Beach Wedding Songs: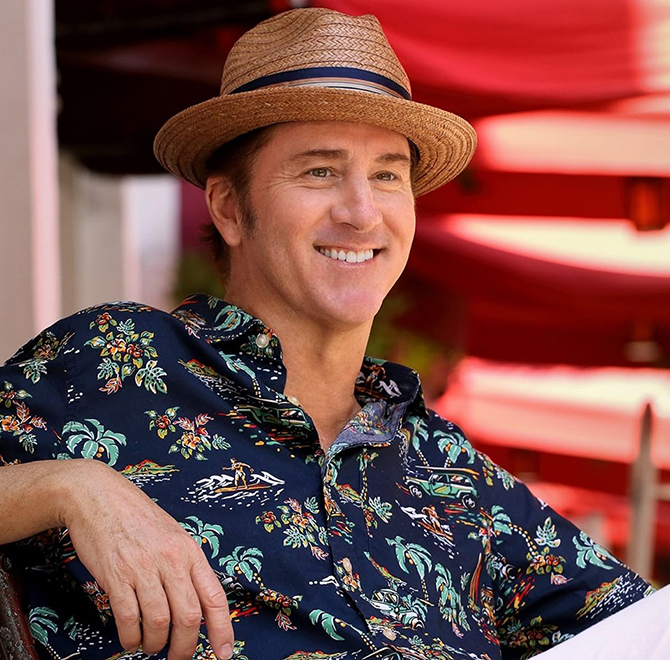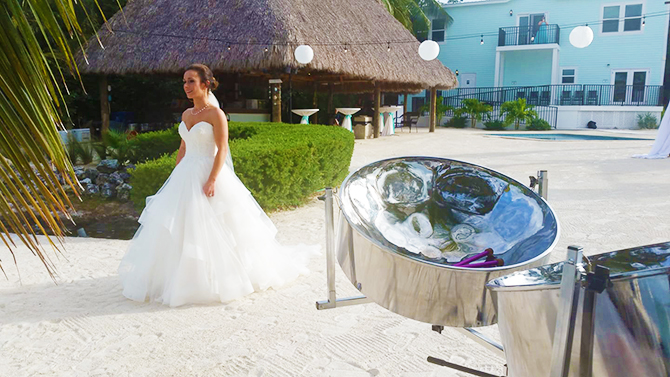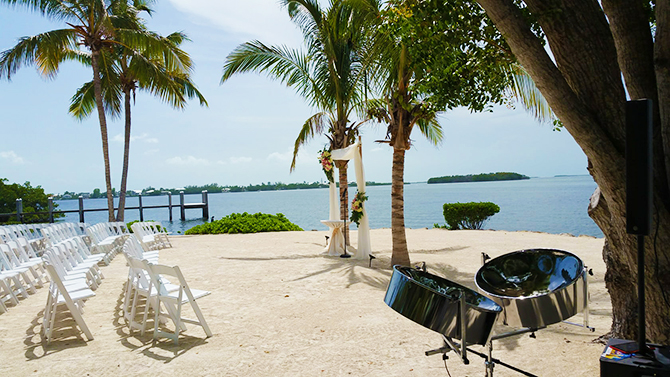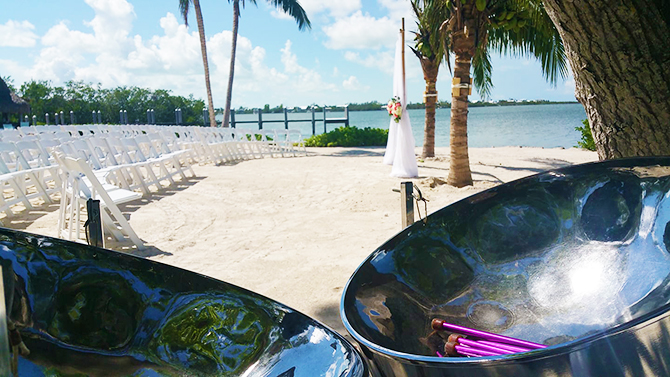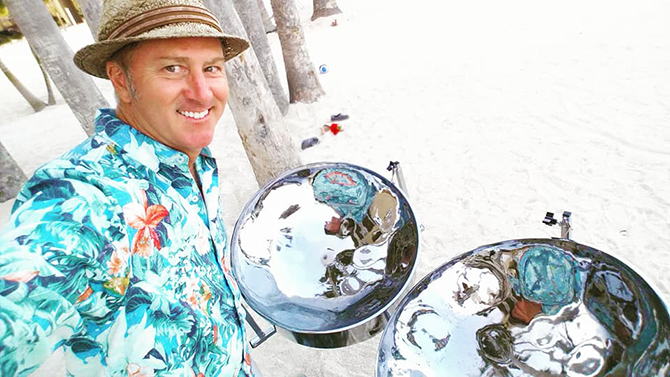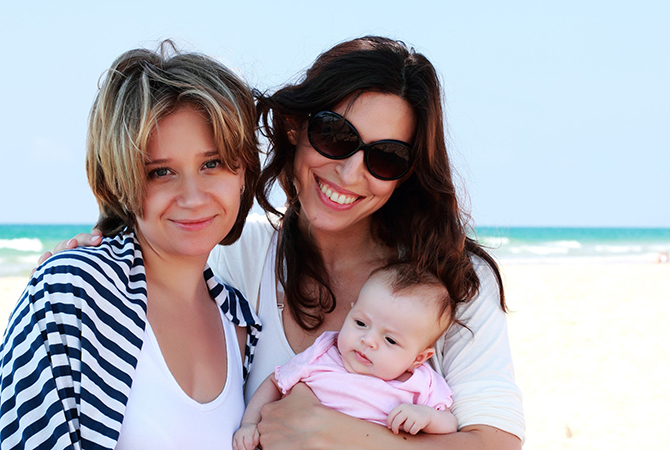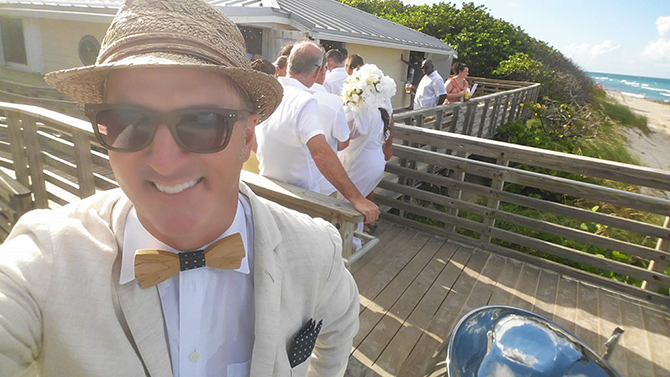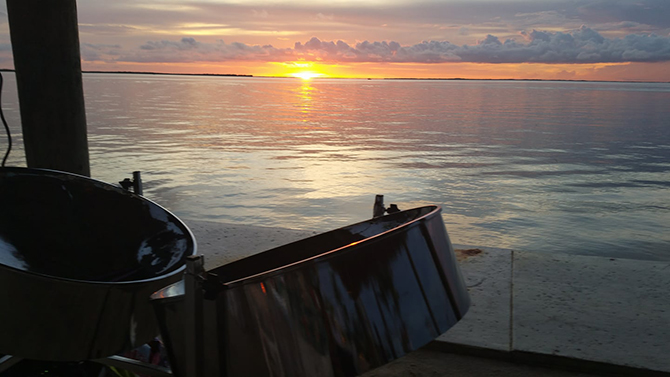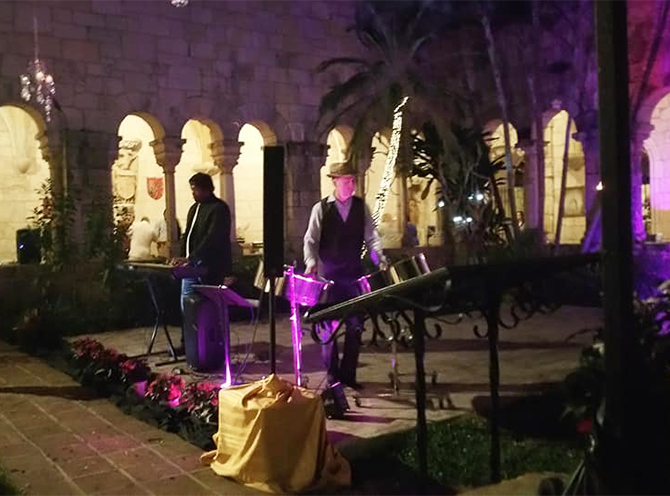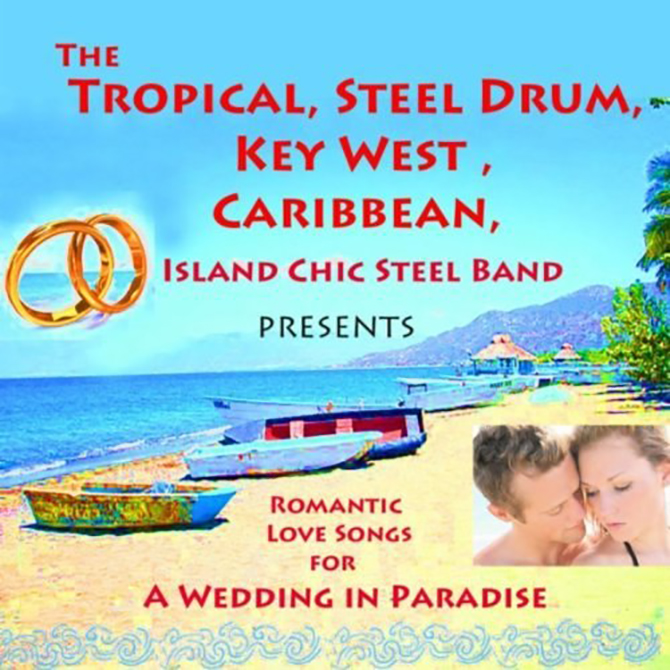 About Steel Drum Artist Doug Walker
Miami Beach's Doug Walker has been bringing the sound of the Steel Drums /Steelpans to American audiences for over a decade. Doug's musical journey started in Wilmington, NC with piano lessons at age 7. Growing up in a musical family, Doug constantly heard the piano from his older sister Julia and father Julian. Piano lessons soon led to saxophone lessons which finally led Doug to percussion lessons by age eleven. Doug's first percussion lessons were from the world renowned composer and conductor, Jack Stamp.
Doug went on to study percussion at East Carolina University, where he was awarded the Harold Jones Scholarship for percussion. Doug studied one year with Harold Jones before being formally introduced to the steel drum by Mark Ford, now Coordinator of Percussion at the University of North Texas.
Doug was exposed to the steel drums/ steelpans early on by the Shriners Steel Drum Band based in NC in the late 1970's-1980's. This band would perform at the local festivals. Doug got another taste of the steel drums while on a Caribbean Cruise with his high school band.
After studying with Mark Ford and Harold Jones at ECU and earning his bachelors degree in music education, Doug was awarded a teaching assistantship to study and teach percussion at Northern Illinois University. Here Doug studied percussion under the direction of Rich Holly, Robert Chapel, Al O'Conner and one of Trinidad's finest steelpan tuners and arrangers, Cliff Alexis.
While attending NIU, Doug toured throughout Taiwan and performed on cruise ships in the Caribbean in the summer. After earning his master's degree in percussion, Doug once again returned to the cruise ships. The cruise ship tour landed Doug in Miami where he has been based for the past decade.
Even if Doug Walker's name is unfamiliar to you, it is guaranteed that you have heard his music. His steel drum sound and quality recordings are played all over the country.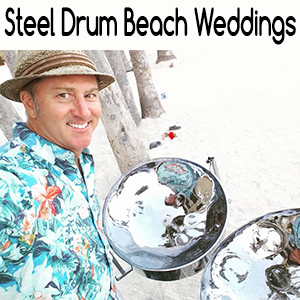 Visit Vendor's Website:
Videos of Beach Wedding Songs:
Call Vendor:
305-926-7251
Contact Name:
Doug Walker
E-mail Vendor:
Vendor's Social Media:
Vendor's Address:
Miami Beach, Florida 33141

Visit Vendor's Website:
Call Vendor:
305-926-7251
Contact Name:
Doug Walker
E-mail Vendor: