202.216.1500
Jeoff Lara
1640 Rhode Island Ave, NW
Washington, DC 20009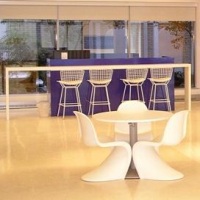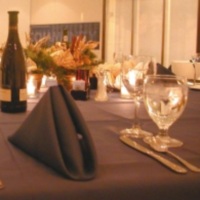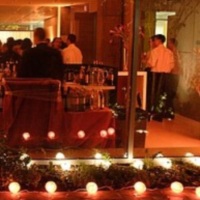 The Human Rights Campaign - Who We Are
The Human Rights Campaign represents a grassroots force of more than 725,000 members and supporters nationwide. As the largest national gay, lesbian, bisexual and transgender civil rights organization, HRC envisions an America where LGBT people are ensured of their basic equal rights, and can be open, honest and safe at home, at work and in the community.
The Equality Center Located in Downtown Washington, DC
Our HRC Equality Center Space Conveniently located at the corner of 17th Street and Rhode Island Avenue NW in the heart of Washington, D.C.'s central business district, the Equality Center is steps away from several major city avenues and three Metro lines, as well as various restaurants, shopping, and hotels.
The Equality Center is comprised of the Equality Forum and the Conference Center. Both of these adaptable spaces can be transformed to fully serve your individual needs.
LGBT Wedding Ceremonies and Receptions at the HRC Equality Center
The Equality Center is the best venue for special events in the heart of Washington, D.C! It has played host to weddings and commitment ceremonies, birthday and anniversary parties, cocktail receptions, and Bar and Bat Mitzvahs.
We offer competitive rates for events in the Equality Forum and Conference Center spaces. We have everything you need to make your celebration memorable and unique!
The Modern, Airy HRC Equality Forum
The modern, airy design of the Equality Forum makes it a unique venue for lectures, trainings, receptions, dinners, commitment ceremonies, weddings, and other events which require a large, creative space.
The Versatile HRC Conference Center
Equally versatile, the Conference Center is appropriate for both formal and informal gatherings. Adjacent to the Equality Forum, it accommodates events on weekdays, evenings and weekends.
The Conference Center is made up of three separate but adjoining rooms which may be opened to create one large room. All three rooms connect to an open hallway, complete with a long buffet suitable for catering or visual displays.
Seasoned Event Staff with Planning Expertise
The planning expertise of the Equality Center's seasoned event staff will ensure the smooth execution of your event. A number of amenities are available, including equipment and audiovisual technology. The staff will gladly set up any conferencing equipment requirements, and a responsive IT support team will always be there to meet your needs.
The History of the Equality Center Building
1640 Rhode Island Avenue was the home of B'nai B'rith, the oldest and largest Jewish human rights organization, from 1956. In 2002, B'nai B'rith moved to their new location at 2020 K Street.
The Human Rights Campaign bought and renovated this historic building, made possible through the generous donations and involvement from thousands of HRC members and supporters. In October of 2003 the HRC Foundation and HRC dedicated their new home.
In addition to its role as the home of HRC's struggle for equality, the building houses the stunning Equality Center, available to rent as a meeting or event space.