The DC Marriage Knot ~ US Capitol Elopements
DC Wedding Officiant for Same-Sex Marriage Ceremonies ~ Same-Sex Elopement Photographer
Reverend S.J. Burns ~ Serving All Faiths & All People ~ Active in the LGBT equality movement since 2004
Congratulations on Your Upcoming Marriage!
I am Rev. Starlene Joyner Burns owner of The DC Marriage Knot, a modern day minister who actively supports same sex marriage. In 2012, I stood with our Maryland state governor in support of the Civil Marriage Protection Act for all families along with many other supporting clergy. Prior to that, I have officiated 100's of same sex marriages in DC and many commitment ceremonies in Maryland and Virginia.
Upon leaving seminary in 2004, I made a commitment to serve all people equally and openly. Therefore, I will deliver your marriage celebration in a style that fits who you are. The deliverance of these celebrations always touches the hearts and minds of those listening. If you want a chapel wedding, that's not a problem. I have a wedding chapel in Washington DC. And if you need help with your DC marriage license, as your officiant I can get that for you.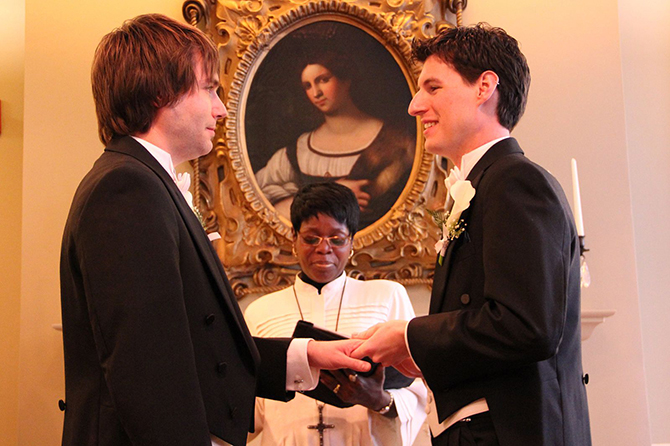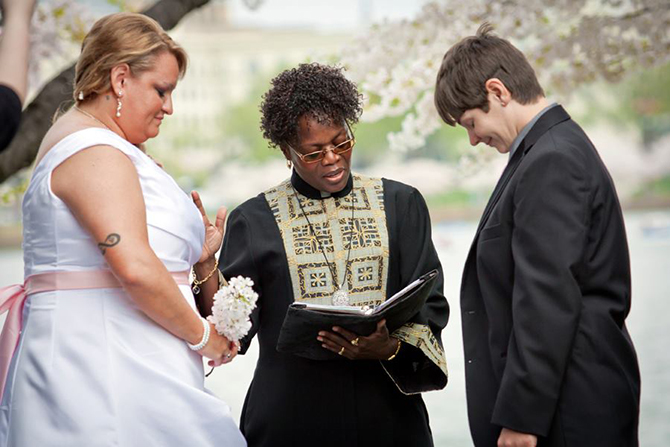 Types of Wedding Ceremony Services Offered
Religious Ceremonies – faith-based, non-denominational or interfaith.
Spiritual Ceremonies – created according to the couple's spiritual path and understanding of ancient wisdom.
Civil Ceremonies – one which is void of prayers and any mentioning of God.
DC Marriage license Proxy Services – (apply for marriage license for couples using our officiant or another).
DC Same Day Marriages – for couples with busy lives and desire an instant marriage in Washington DC.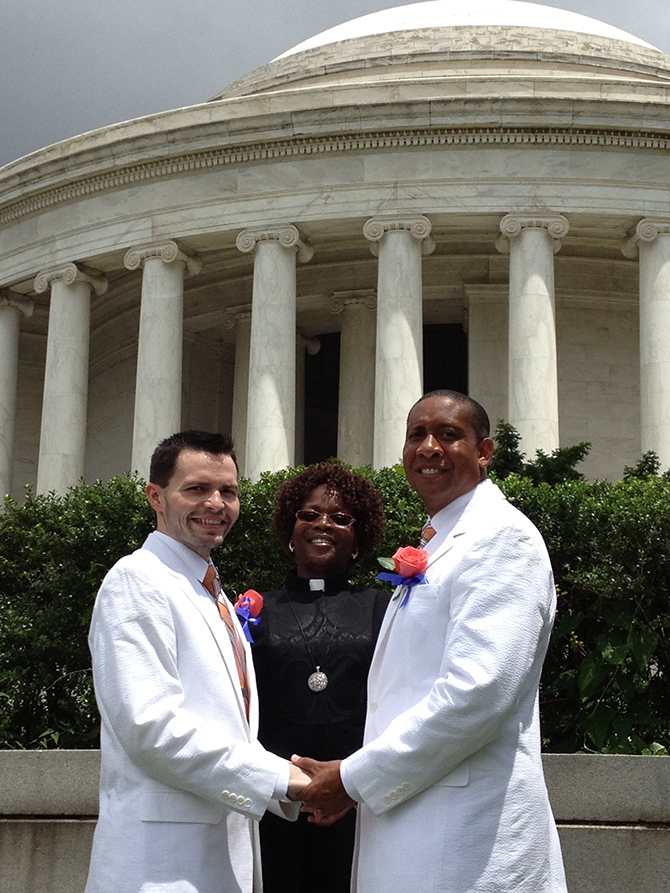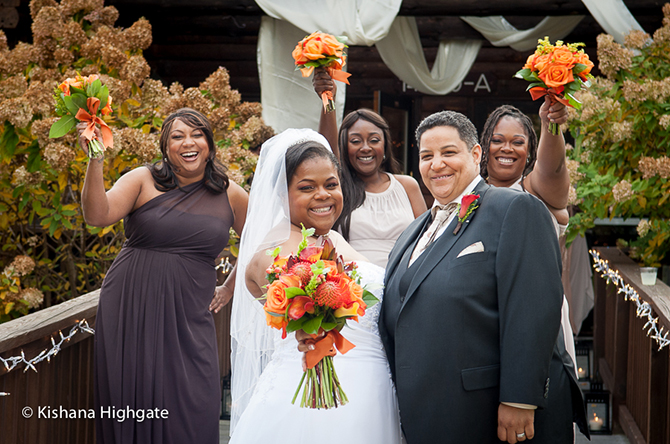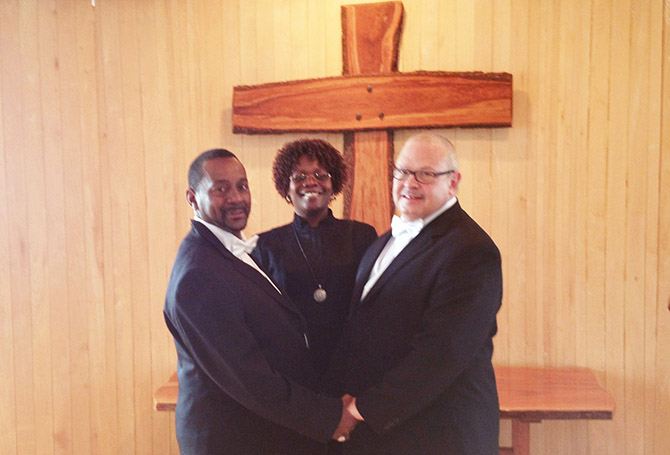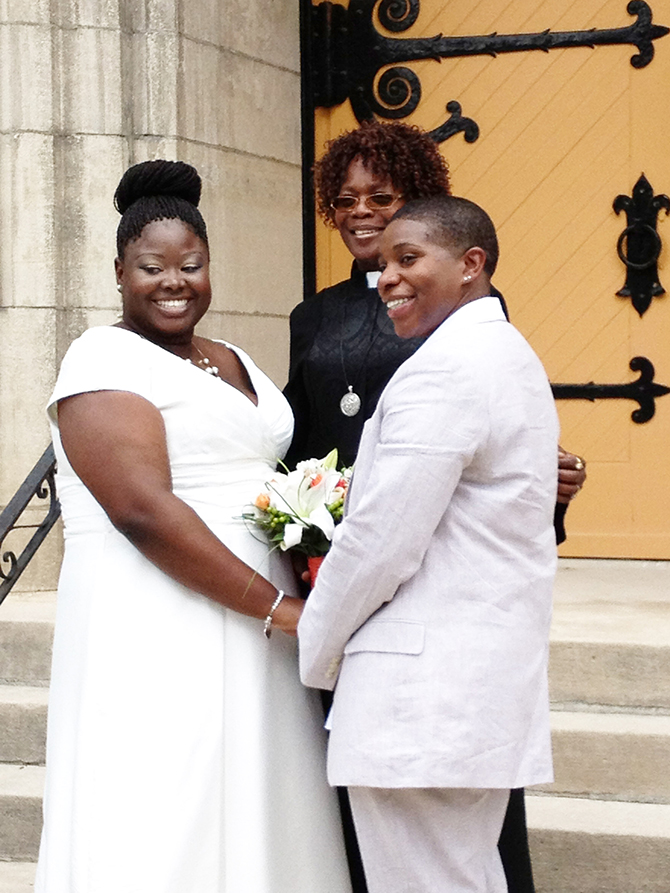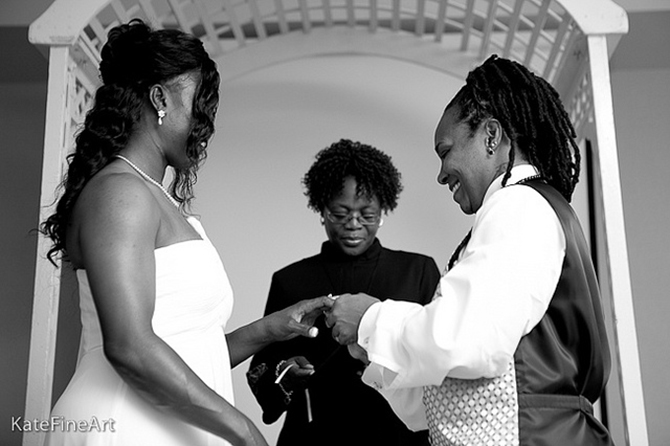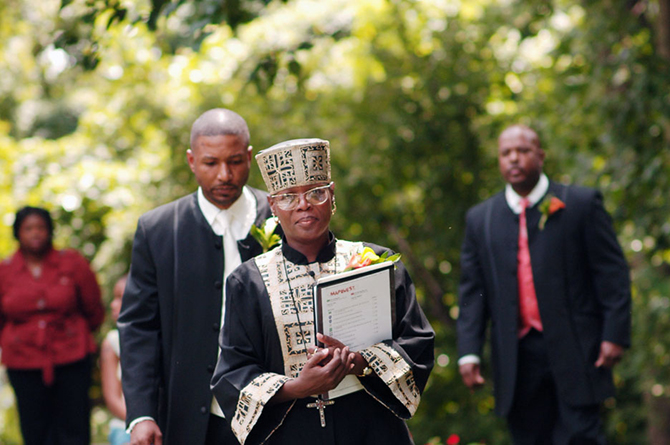 US Capitol Elopements™ aka Capital Elopements is where you will find me hanging out. I'm Starlene; solopreneur, wife, artist, photographer, court authorized marriage officiant, wedding planner for eloping / macro wedding couples, dogs and feral cats lover; community, animal, and civil rights advocate. To learn more about me, people search me on Google.
Since 2012, I have been documenting elopement, love and romance for same sex couples throughout Washington DC
Now my clients are very diverse, supporters of equal rights, history changers, and trend setters. That's why I love this gig, (aka) officiating-photog™ and all the people I meet. Capturing one of the most precious moments of a couples life, is totally awesome.
This is not your traditional elopement, and not for the traditional couple. It's for those willing to break the rules, in a style that fits them.
If you want a different eloping experience, lets talk. Book me! Then let's hit the streets and have some fun! Consultation is included in the fee.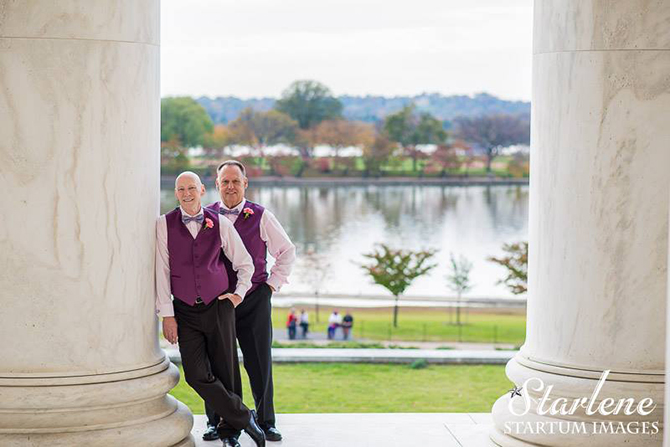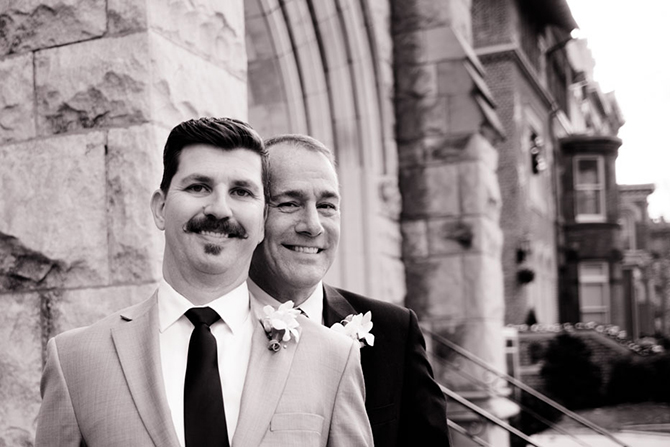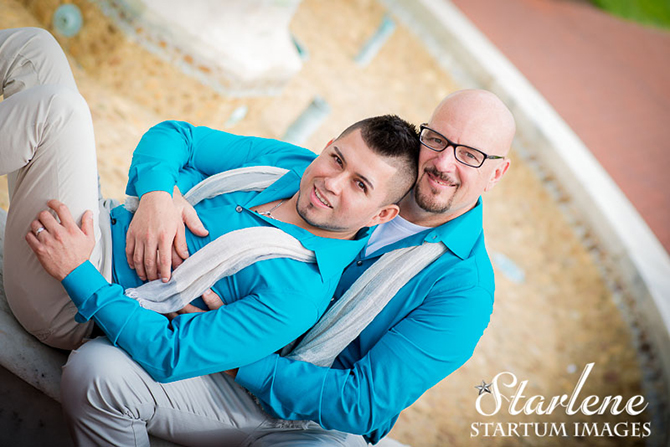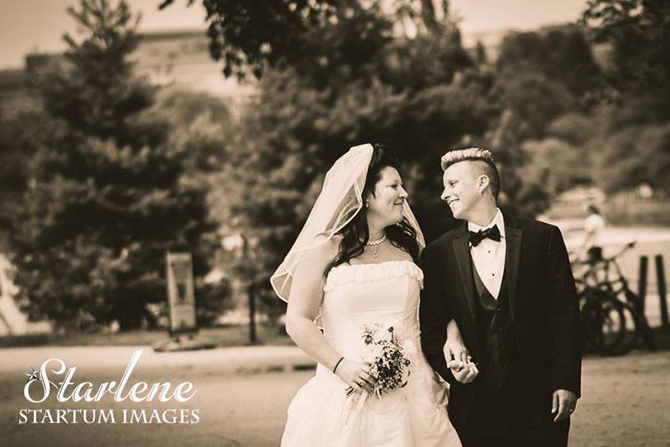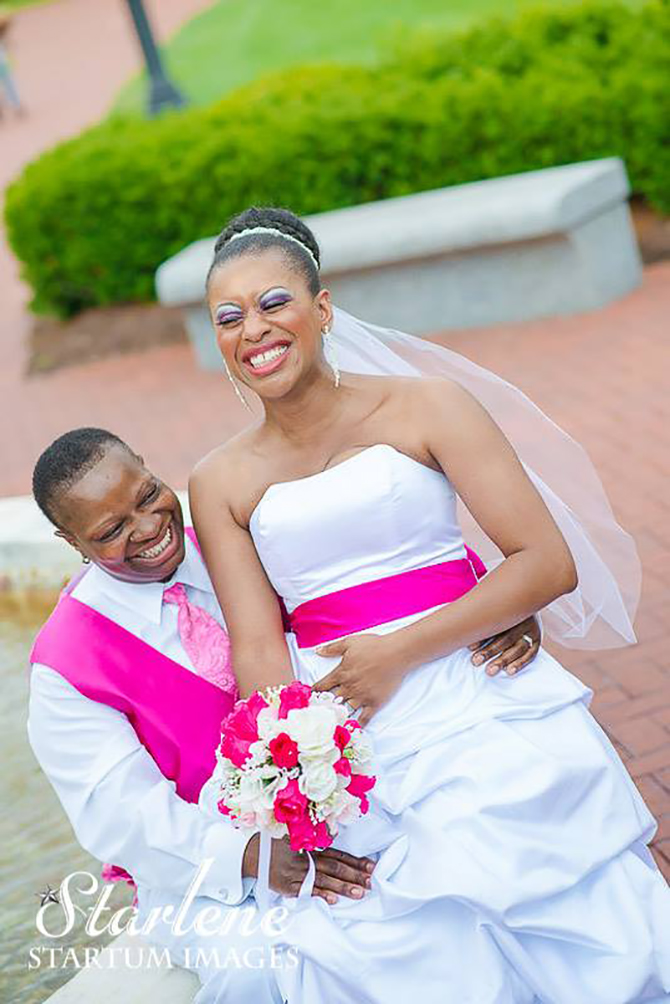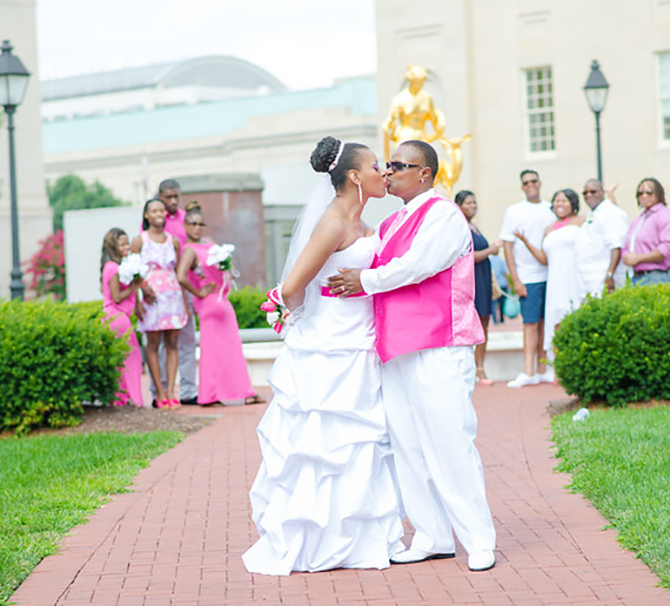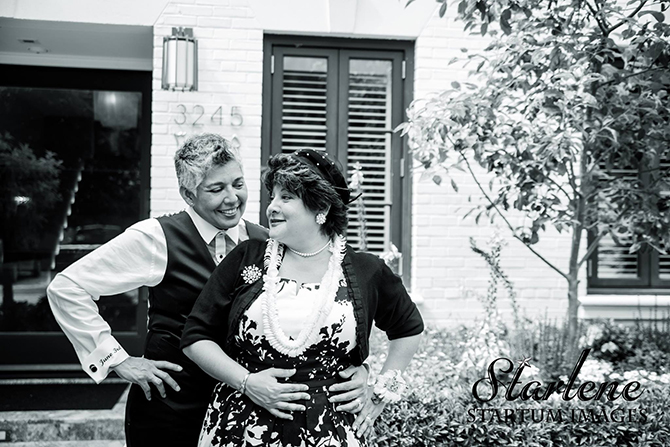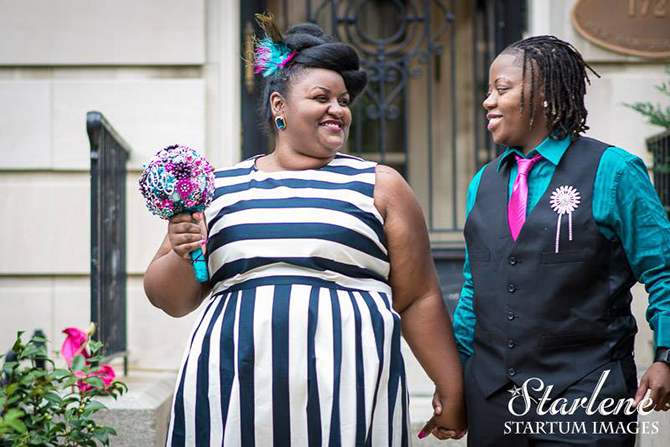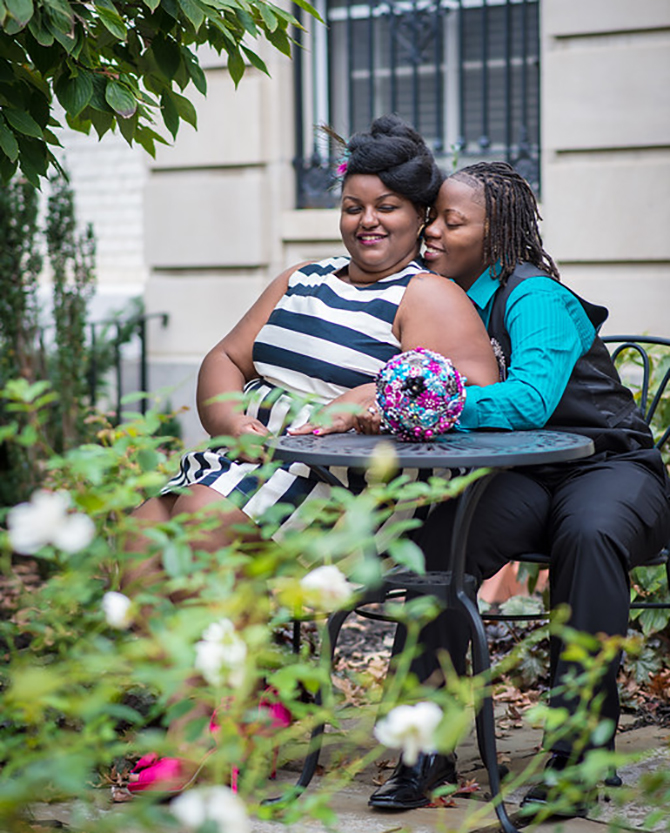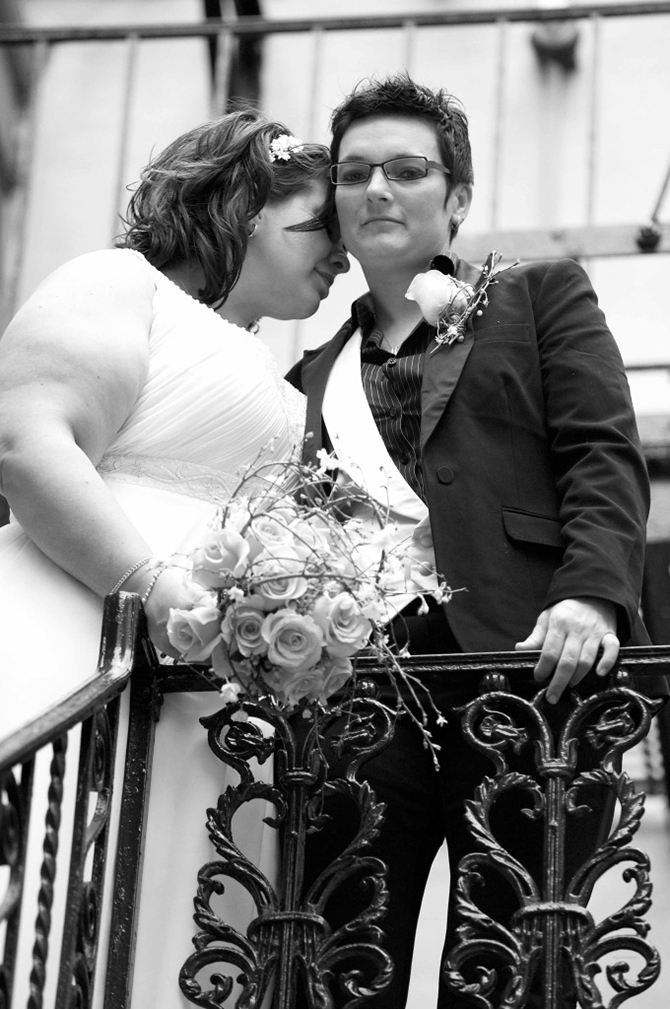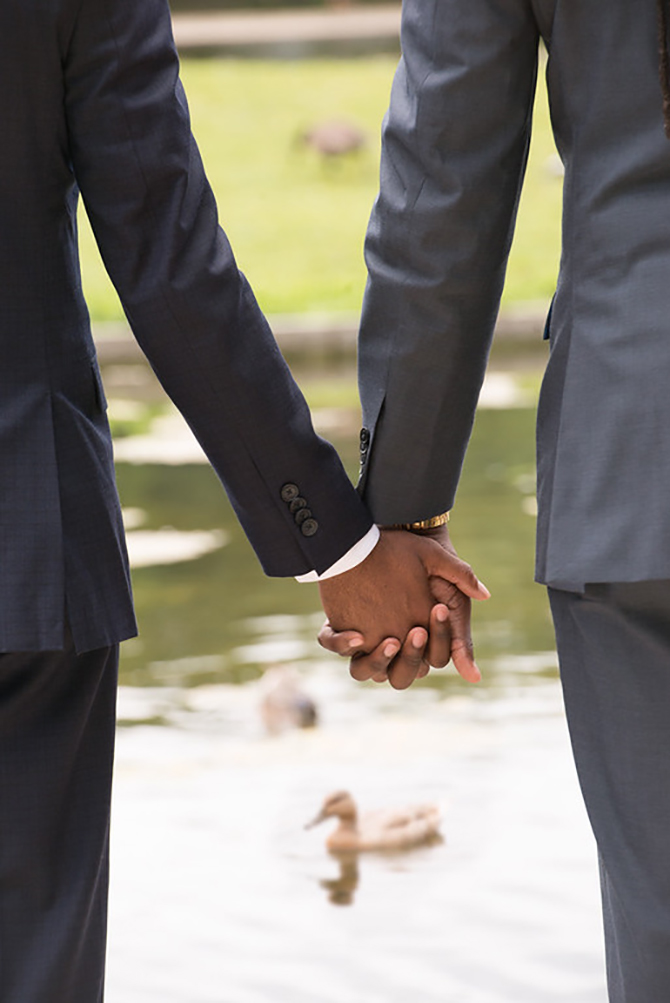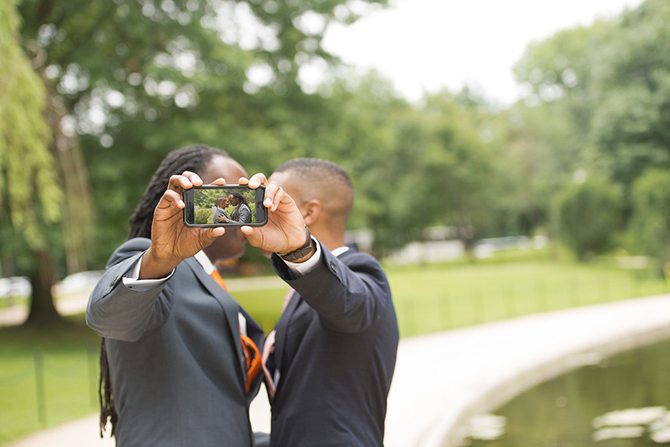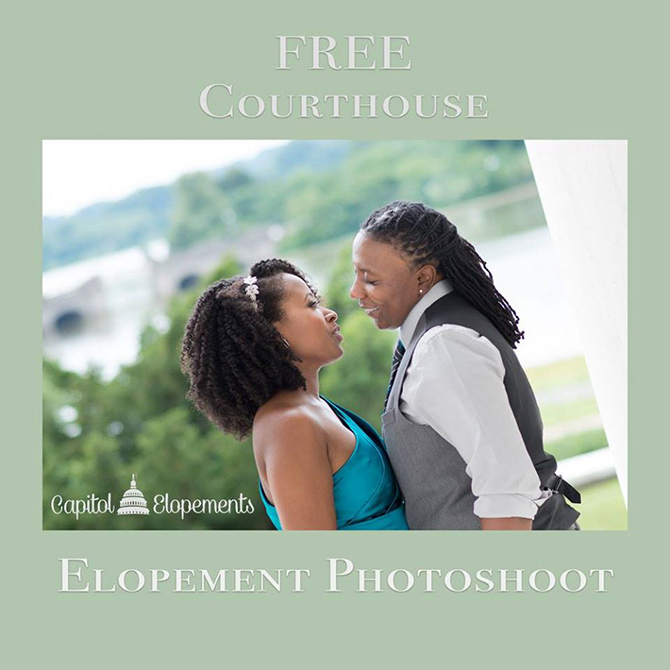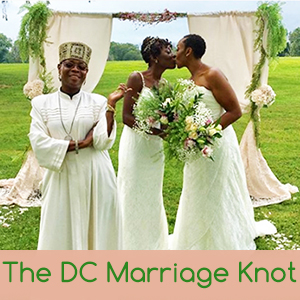 Visit Vendor's Website:
Call Vendor:
202-253-3629
Contact Name:
Reverend Starlene Joyner Burns
E-mail Vendor:
Vendor's Social Media:
Vendor's Address:
Washington DC
Member Since:
August 2011

Visit Vendor's Website:
Call Vendor:
202-253-3629
Contact Name:
Reverend Starlene Joyner Burns
E-mail Vendor: