Toronto Wedding Ceremonies
Toronto, Canada LGBT Wedding Officiant Services
Incorporate your language, religious and cultural practices into your wedding service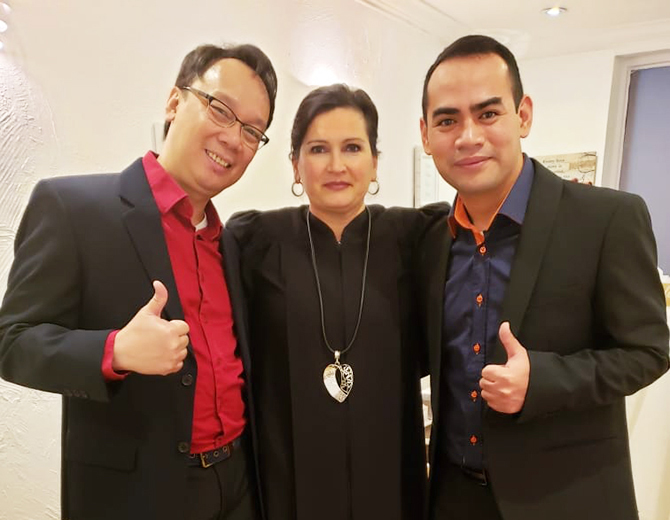 Ana Paula da Nova is an Ontario Licensed Wedding Officiant, she has performed over 7500 wedding ceremonies across Ontario, England and the U.S.A., serving all people since 2002.
She strives to create a ceremony that truly reflects the personality of the couple, whether it be short and to the point or full of romance, ritual and customization. She was born in Toronto, Ontario but speaks fluent Portuguese and Spanish. Although she is not fluent in French, she can definitely offer key elements such as the welcome, vows, rings, etc in French.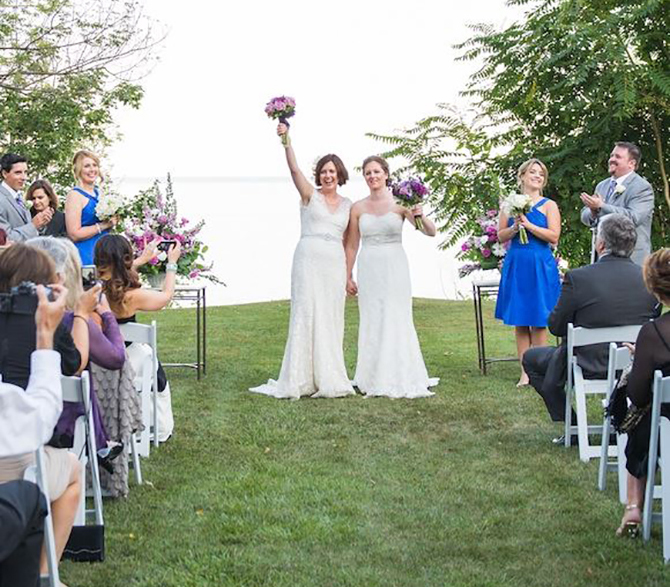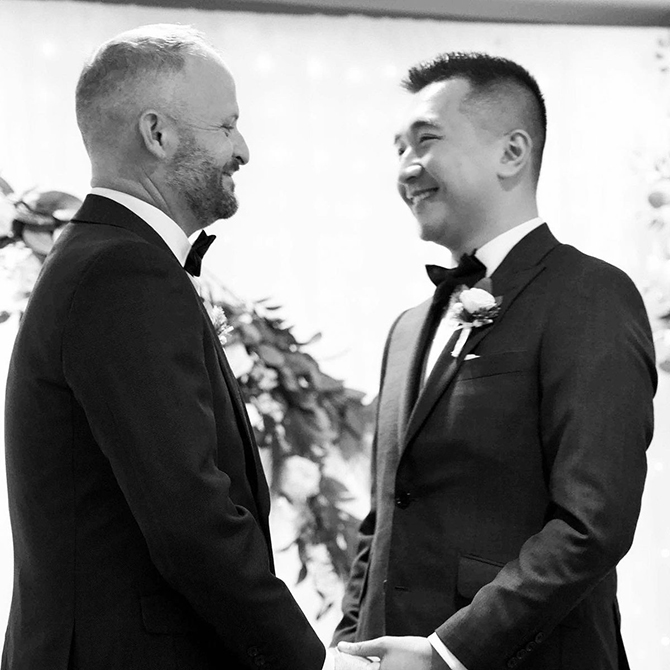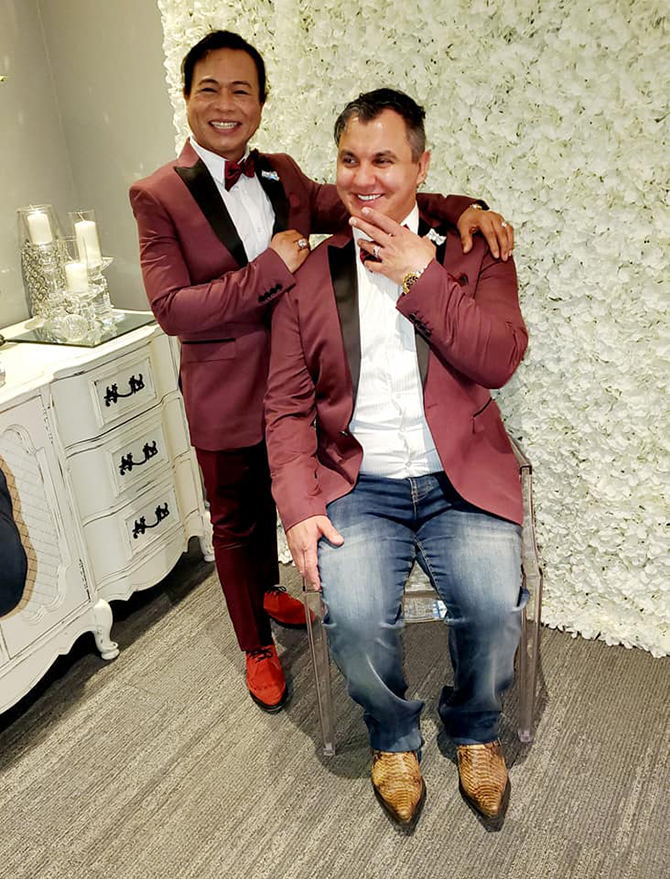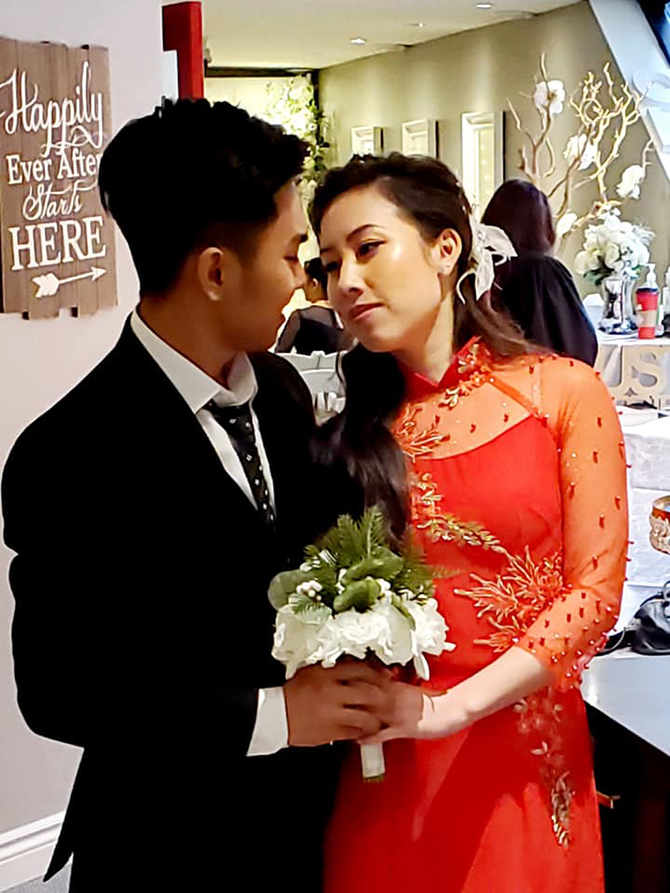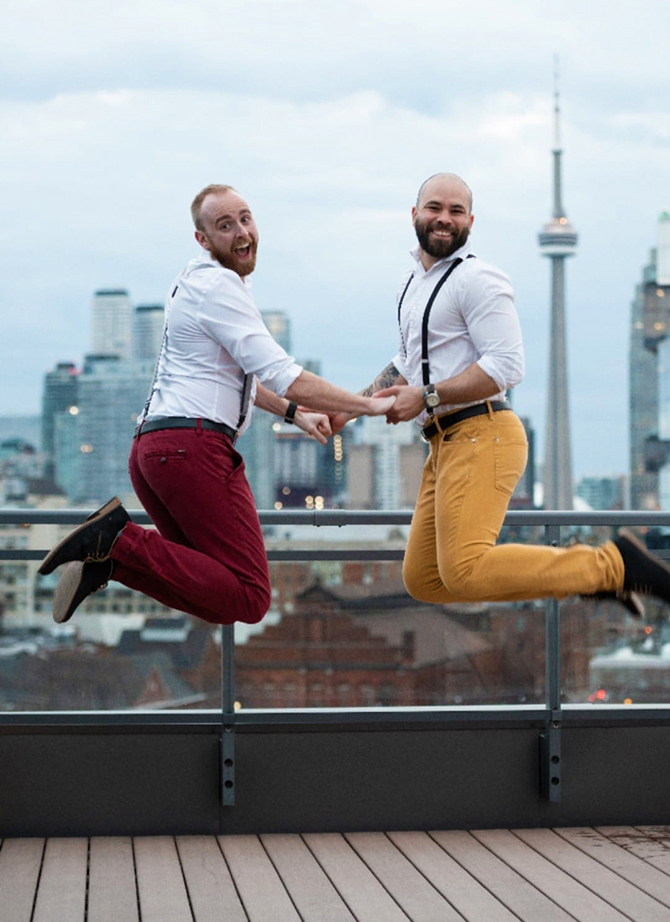 Having fun and making your ceremony memorable is key so don't hesitate to request anything, chances are Paula will say "YES!".
Through her wedding ceremonies, she has had the privilege of incorporating rituals from all around the world and spiritual practices from Christianity, Judaism, Paganism, Hinduism, Buddhism and Persian, Filipino, Indigenous and other cultural backgrounds. Paula has even performed weddings on a float during the Toronto Pride Parade and has dressed up for Halloween at Screamers on the CNE grounds and theme weddings with great pleasure (pic was Halloween 2014).
She enjoys working with couples, learning from them and creating the perfect ceremony for them and their families. ​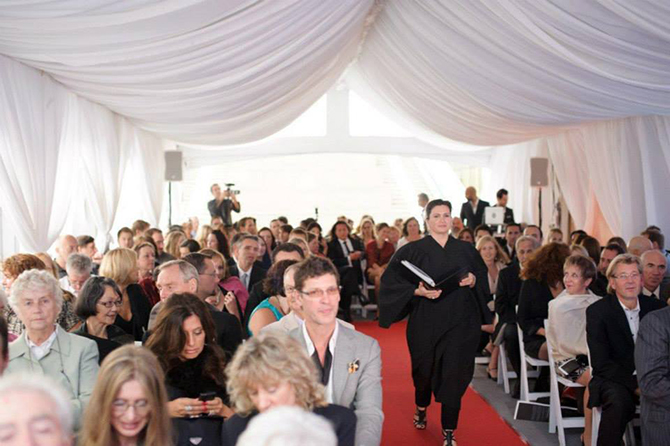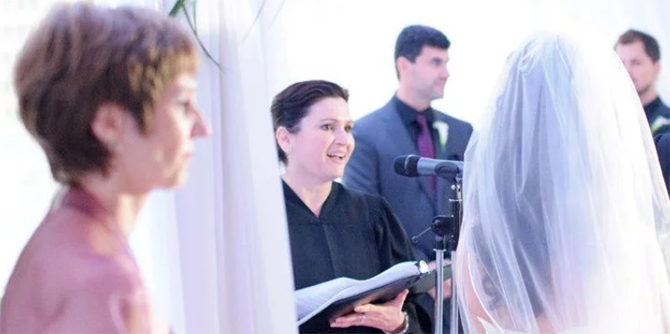 Say I Do Anywhere
Paula has performed weddings in homes, boats, banquet halls, churches, civic centres, parks and restaurants.. She has even performed weddings at The Breakers in Palm Beach, FL, the London Tower Bridge in the UK. and twice on Four Weddings Canada.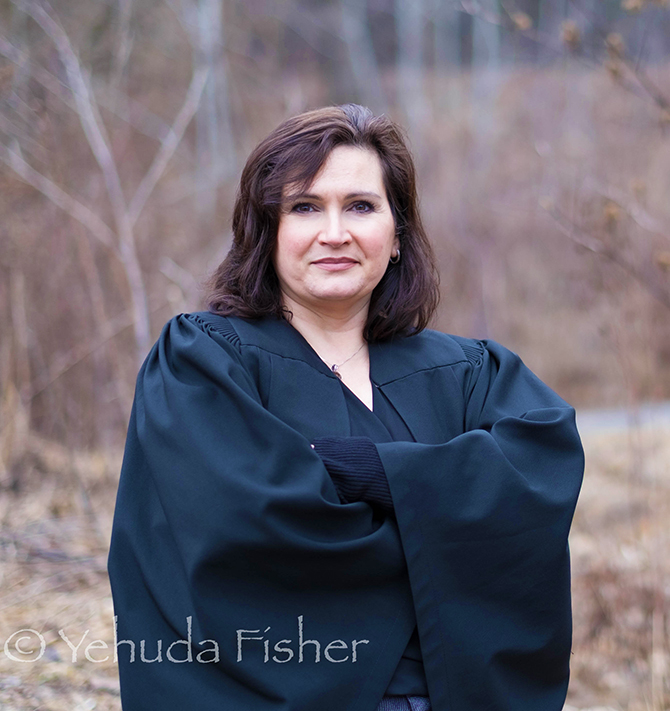 Paula has been on Slice, "Four Weddings Canada" (twice), has also been featured in "3D Connects" on OMNI,"Style by Jury" and "Groomed"on the Women's Network. She has had write-ups in the Beach Metro Community News, Omega Source Magazine, Etc. News, Pride, Share and New Directions Magazine and was a columnist for Girls Can Do Anything Magazine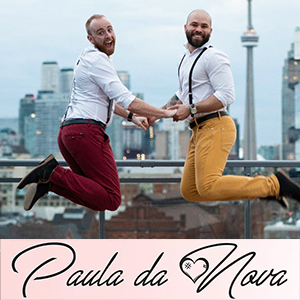 Visit Vendor's Website:
Call Vendor:
416-268-8965
Contact Name:
Paula Da Nova
E-mail Vendor:
Vendor's Social Media:
Vendor's Address:
Toronto, Ontario, Canada M4K3G9