Weddings San Francisco
San Francisco, CA LGBT Wedding Officiant
San Francisco and Monterey California - Licensed Notary, Kate Talbot
- CIVIL RIGHTS FOR ALL
I'm Kate Talbot, officiant.
I've been officiating for more than 20 years and I promise I will make a ceremony where every single guest will say it's the best ceremony they EVER attended. I will always include your children and make it their day too.
I love to do same sex marriages - civil rights for all!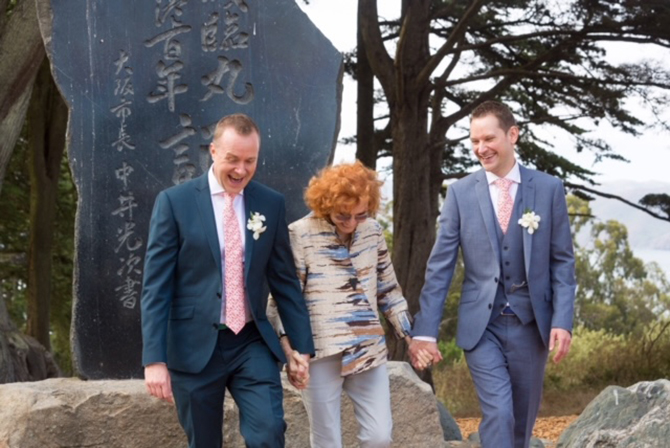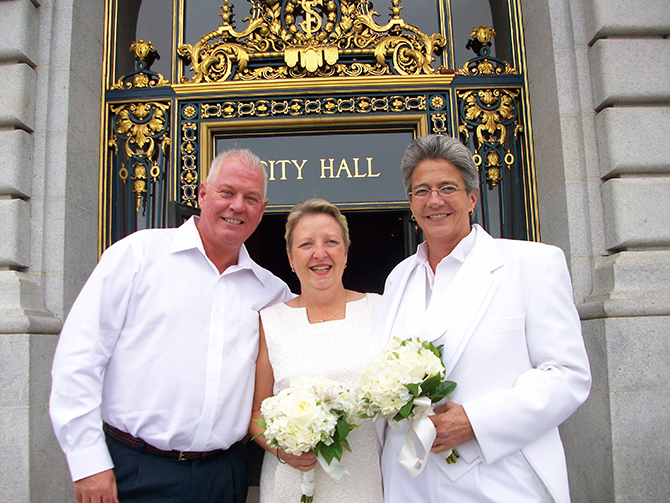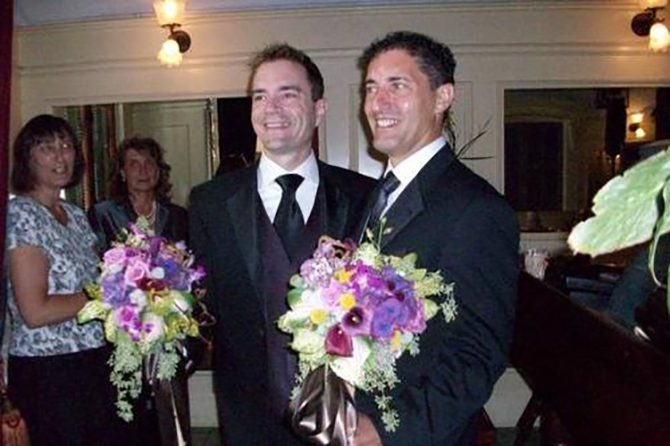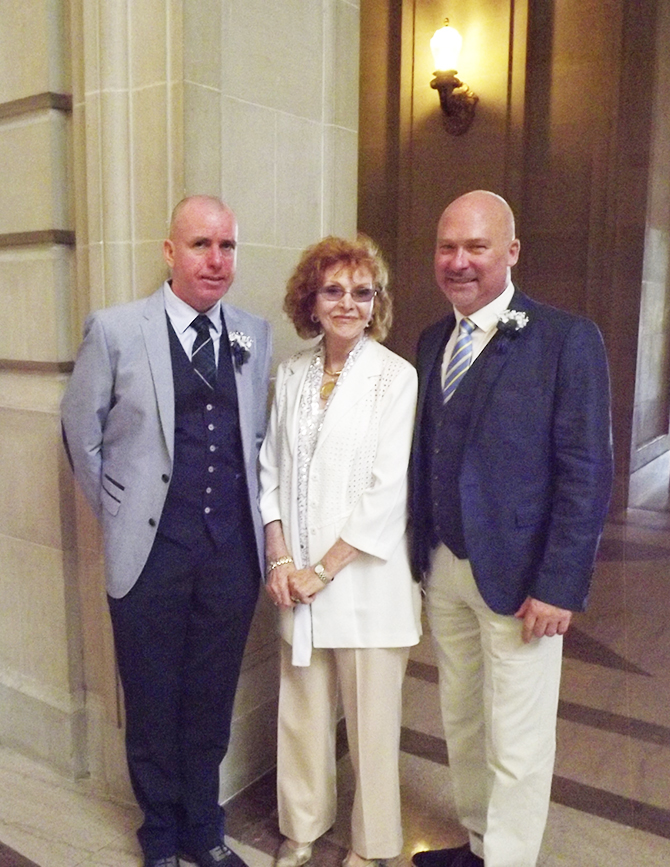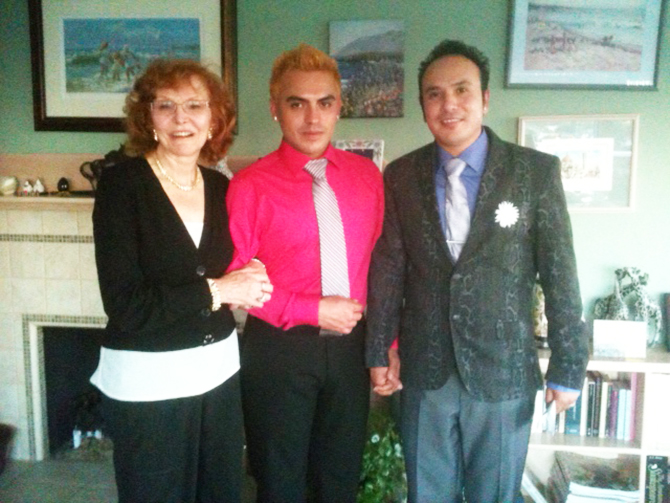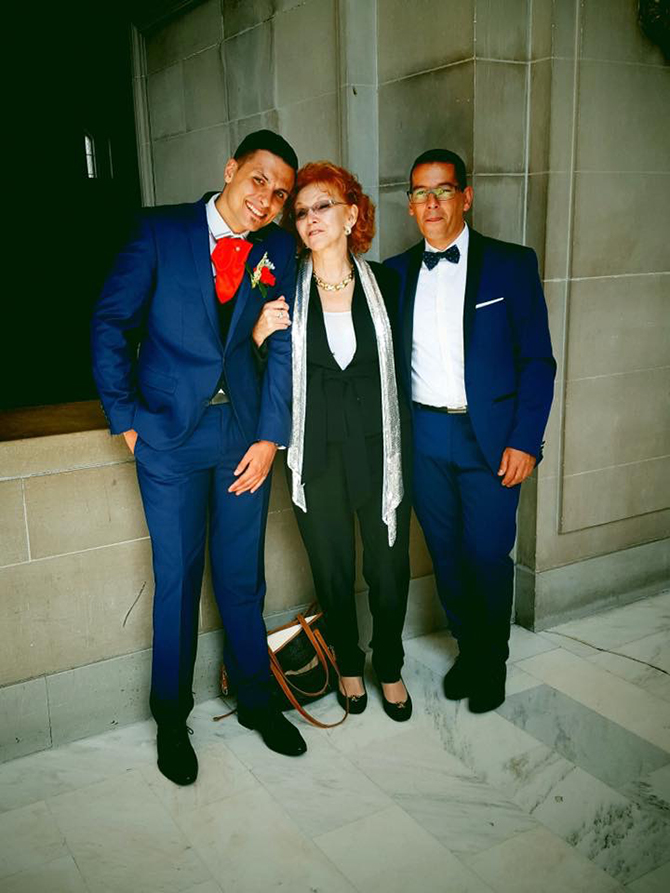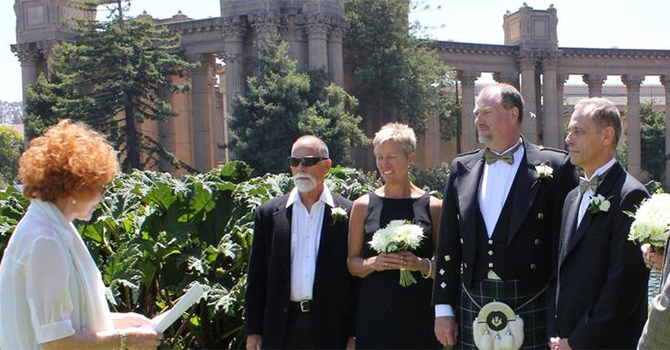 ​I officiate at big formal weddings and everything in between.
Whether you wear blue jeans or a wedding gown, I promise you that every single guest will say it's the best ceremony they ever attended - GUARANTEED ​I take great pride in writing a beautiful ceremony and particularly to include your children. It's their day too! ​I can give you contact for DOZENS of people to talk to about my services...
Call me and let's chat...
Reviews
Hello Kate
We are back in the not so sunny and warm Scotland after our trip to California. Now that we have had time to, reflect , look back at the pictures taken and read through the ceremony , I would like to thank you for making our day so special and also for showing us around the city after the ceremony. We simply could not have asked for more on the day, you took our thoughts and the words we sent and turned these into a beautiful moment for us , from the early tears shown by Margaret and then eventually from Sam , it just shows how powerful words can be. I am so pleased that we found you and that you were able to conduct the ceremony for us.
Thank you once again Kate , I wish you well for the future , stay safe and God bless.
~ James
Thank you Kate. It was such a great Ceremony. Having you both there made it so Special. I guess CHARISMA best describes the both of you. Nobody could have done it better. Paul and I fell in love with you. You are truly magical. You are indeed our new Friend. Be safe and love to you both!
~ Mark L. MoXXXXX
Hi Kate, we loved our ceremony though we both have hangovers now from all the celebrating! Such a magical moment with the support of some wonderful dolphins and the hawk! Here's some of our details just for you to check as Kate's surname is a tricky one-think we decided I'll take her name eventually so I better learn to spell it myself!
We are both still reeling from yesterday and as I walked back from the shops with my brown paper bag of groceries and the sun on my face I knew I have never felt happier.
~ xxxxThankyou.xxx
Someday we'll get to come back……… we frequently think of you, not just because of our marriage, but for you sharing your story about the adoption of your daughter as I'm a search angel to help adoptees find their families. You will always have a special place in our hearts!
~ Stephanie and Diane
Hi Kate, Thank you, dinner was lovely, the hotel made a real fuss of us, which added to our very special day. The cake is amazing, we are still eating it! I've attached a couple of photos. Words simply cannot do justice for our thoughts of our wedding day. It truly was the best day of our lives, an unforgettable experience, made even more special by you. We cannot thank you enough for your generosity, kindness and consideration. We started out with the best tour guide we could ever imagine, but by the day of our wedding, being married by a friend. Please keep in touch, we will email from time to time, if that is ok? It was also lovely to be able to speak Zack or ZackNav!! The picture of your daughter is amazing! She has definitely inherited your zest for life and fearlessness! If you are ever in Lincolnshire or wish to visit, there will always be a bed for you. Once we get the photos from Ken we will send you a couple and the one of the 3 of us.
~ Thank you again, Love Andrew and Stuart Xxx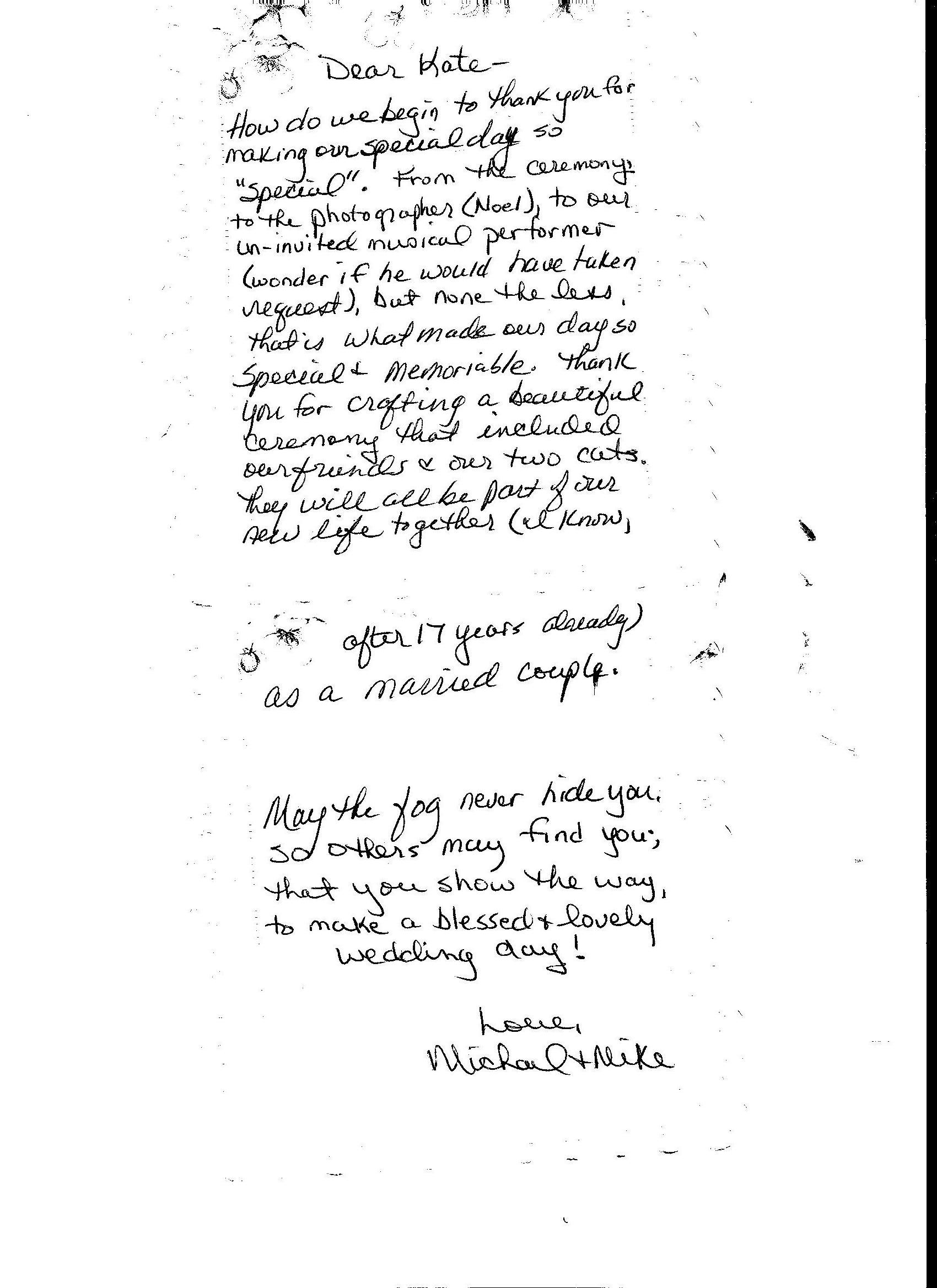 Requirements for Marriage in San Francisco
You need only be over 18 years of age and have Photo ID – Passport or Driver License or other government-issued ID. TOURISTS: You do not need to establish residency of any kind. The ONLY requirements are photo id and over 18 years of age.
I can help you get other services you may need – hairdo, flowers, champagne, cake etc. I will guide you carefully through the whole process, even picking you up from your hotel if you want me to.
I love my job and always feel privileged to be a part of such a lovely ritual with a couple.
I never take it for granted.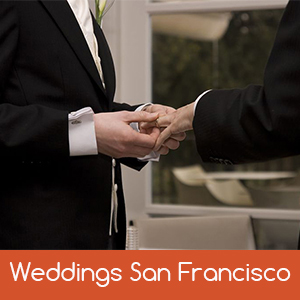 Visit Vendor's Website:
Call Vendor:
650-571-5555
Contact Name:
Kate Talbot
E-mail Vendor:
Vendor's Social Media:
Vendor's Address:
San Francisco, California 94016
Member Since:
October 2020