Love Is, Weddings
San Diego, CA Same-Sex Wedding Officiant
North San Diego County, Los Angeles, Southern Riverside County, Temecula, Escondido, Carlsbad, Vista, Fallbrook, Rancho Bernardo, San Marcos, La Jolla, San Diego and all points in between!

Welcome to Love Is, Weddings.
I am here to help you create a one of a kind wedding ceremony. This is your day. Making sure your vows reflect how you view your marriage is what we do at Love Is Weddings.
With my exclusive Wedding Choices program, you create the wedding ceremony from an electronic file! What I add is my over 20 years of Officiant experience. Together we will wow your guests and fill your heart with joy.
Declare your love your way, choose Love is Weddings. Your wedding dreams come true right here, because; Love Is.
~ Reverend Dr. Brian K. Graham, DrS & DD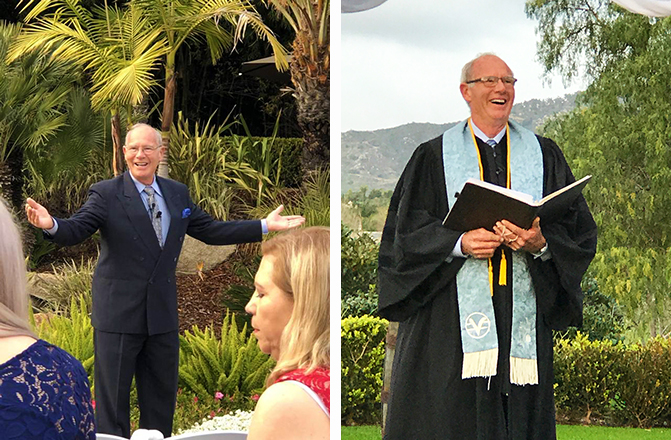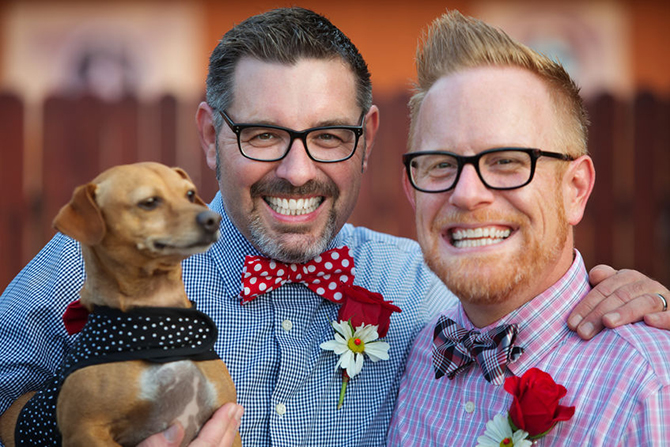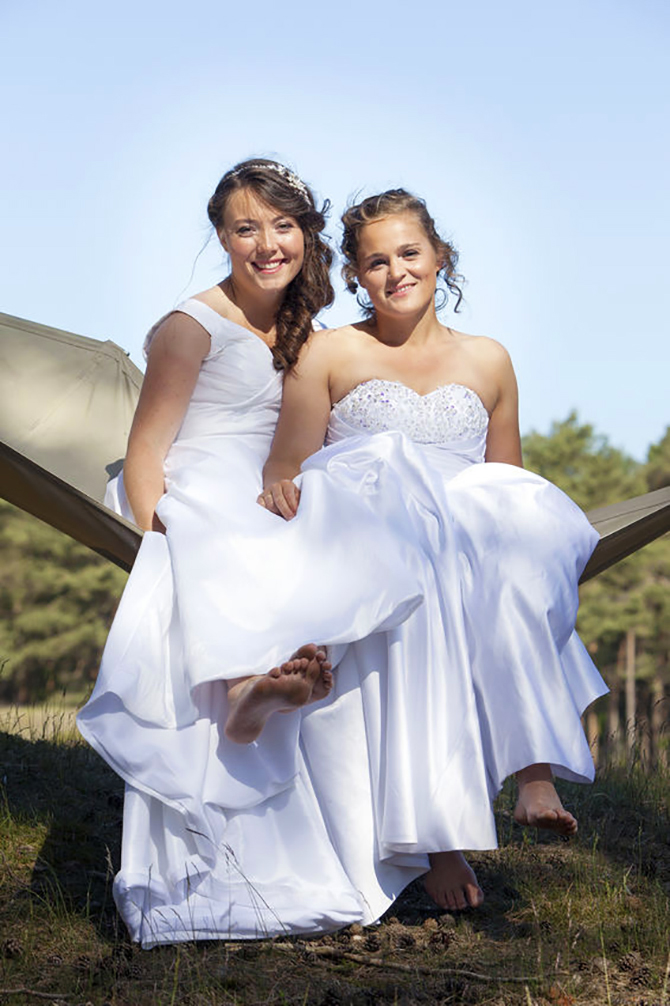 "Wedding Choices" Package
As you undertake your marriage, a marriage which will be as individual as the two of you, it seems fitting to offer the widest range of possibilities during the actual ceremony. That is why I offer you my exclusive "Wedding Choices" package.
You as a couple will receive, via e-mail, a package containing every element in a wedding you could desire. As you scroll through the package, simply delete what you do not want in your wedding. What remains is your unique ceremony. No one else will ever share the vows you will share.
If you would like to include children from one or both sides, there is a place within "Wedding Choices" which brings your new family together.
Often we have family members who have passed-on, yet who are still an essential part of who we are. They too have a place in your wedding, if you choose.
COVID Weddings
Here at Love Is Weddings I have gotten many inquiries about holding a wedding during these Social Distancing times.
I am here to help!
I have two beautiful locations right at my home in Fallbrook; The front location is a beautiful bougainvillea covered arbor. In the backyard is a magical meditation garden. Each location will accommodate up to 12 people safely.
As part of my effort to help you have your wedding now I have a limited time price point I know will make you happy. Please give me a call at (760) 212-6556 and I will fill in the details for you at no charge!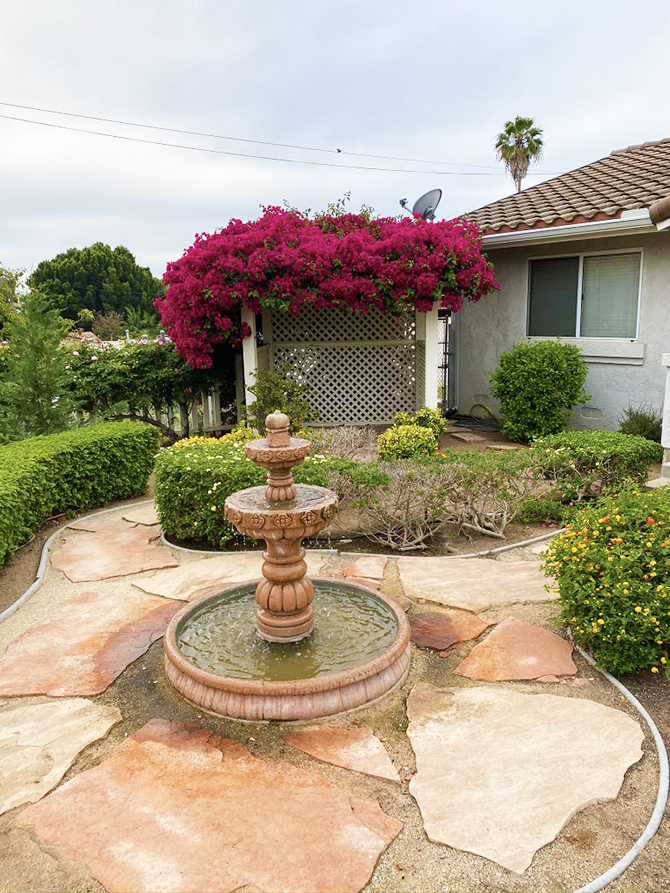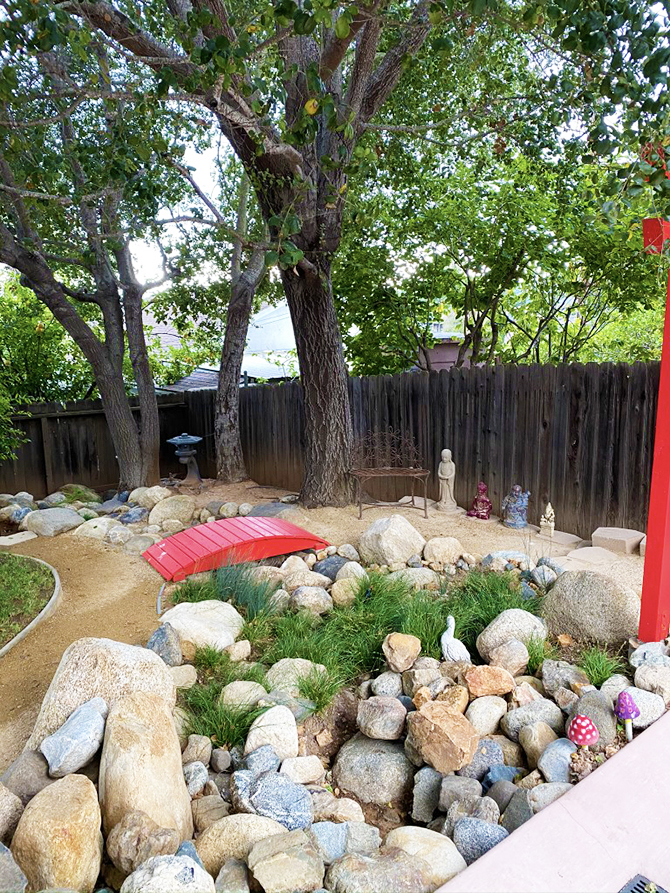 What other kind of weddings do I do?
Spiritual weddings, Non-religious weddings, same sex weddings, Interfaith weddings, civil weddings, Hospital weddings, Jail and Prison weddings, weddings for all occasions.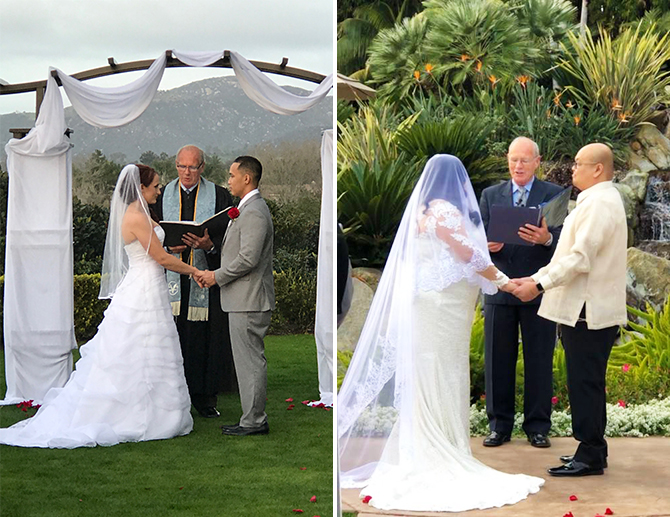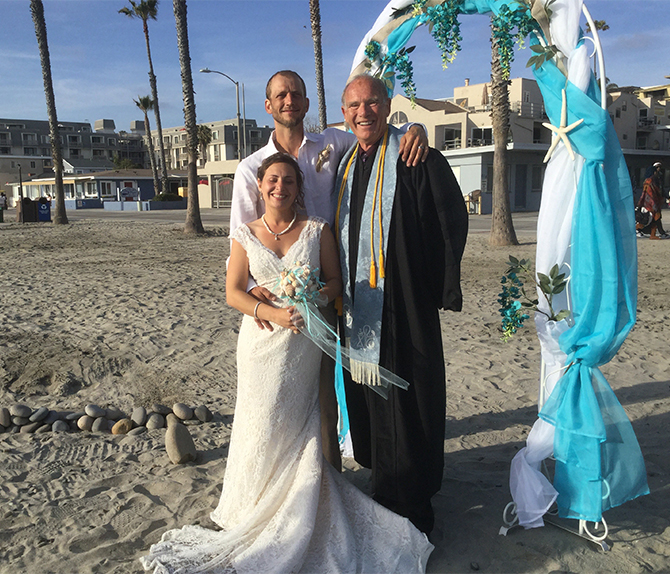 I am an ordained minister of New Thought.
For almost two decades now it has been my honor to be part of the joining of two hearts in matrimony. Through many years of studying the inner workings of the mind/spirituality connection, I have come to the conclusion that we can couch our words any way we want, it all comes down to love.
I have conducted weddings for all manner of couples with one thought in mind; the expression of love is boundless. If love is boundless, so too are the options of when and where to be married. Rev Brian enjoys finding ways to help you have your wedding reflect exactly who you are now, regardless of where you began.
As a deeply spiritual person my heart honors all paths to enlightenment. We cannot place artificial boundaries on who we love, where we wed or what it should look like when we marry.
Through my exclusive Wedding Choices vow creation program we will work together to develop a wedding ceremony which meets your needs, and honors your beliefs.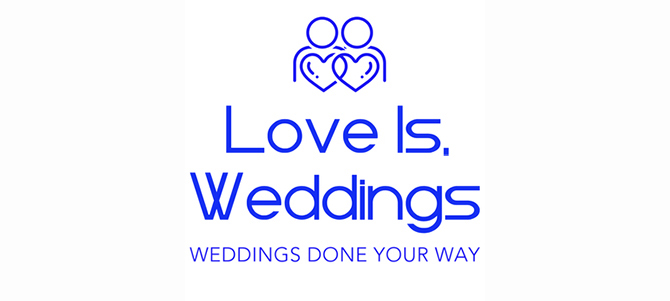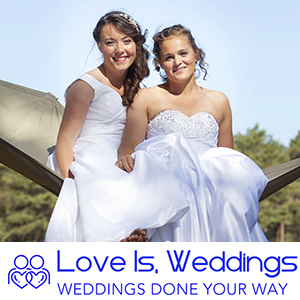 Visit Vendor's Website:
Call Vendor:
760-212-6556
Contact Name:
Brian Graham
E-mail Vendor:
Vendor's Social Media:
Vendor's Address:
Fallbrook, California 92028
Member Since:
October 2020