CourtWood Inn
Murphys, CA LGBT Wedding Packages & Ceremony Site
Northern California - Sierra Nevadas - Nestled in between Yosemite National Park and Lake Tahoe, "The Queen of the Sierras", Ebbetts Pass Scenic Byway, New Melones Reservoir, Calaveras Big Trees State Park, California Gold Country
Chris and Larry Parker, award winning USPTA tennis professionals, chose the name Courtwood to connect their love of tennis and their beautiful log home.
Escape to Fresh Mountain Air and Valley Vistas at Our Murphys Bed and Breakfast
There's plenty of room to relax and rejuvenate at Courtwood Inn in Murphys, California. Our custom designed Murphys bed and breakfast is a spectacular cedar log lodge. Set on a tranquil 5-acre hilltop and built with our guests' comfort in mind, each of the five distinctive bedrooms has a private bath and amazing views. From our peaceful retreat, you can enjoy all that the Mother Lode has to offer, from adventurous recreation to rest and relaxation. Courtwood Inn is the place to "play, relax, and refresh."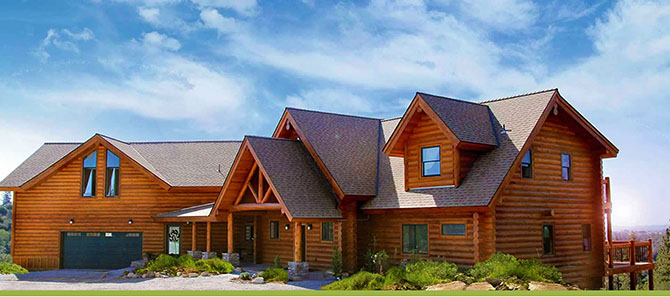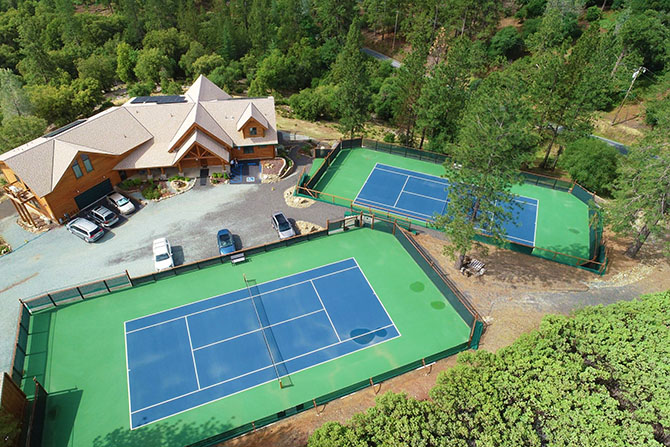 Weddings and Elopements in Northern California
The beautiful and dynamic landscape of Northern California makes it an easy decision for couples to decide to tie the knot here. If you're wondering where to elope in Northern California or have your small wedding ceremony, look no further than Courtwood Inn. Escape the big city, like Los Angeles or San Francisco, and take a road trip to picturesque Murphys to have your romantic elopement or intimate ceremony.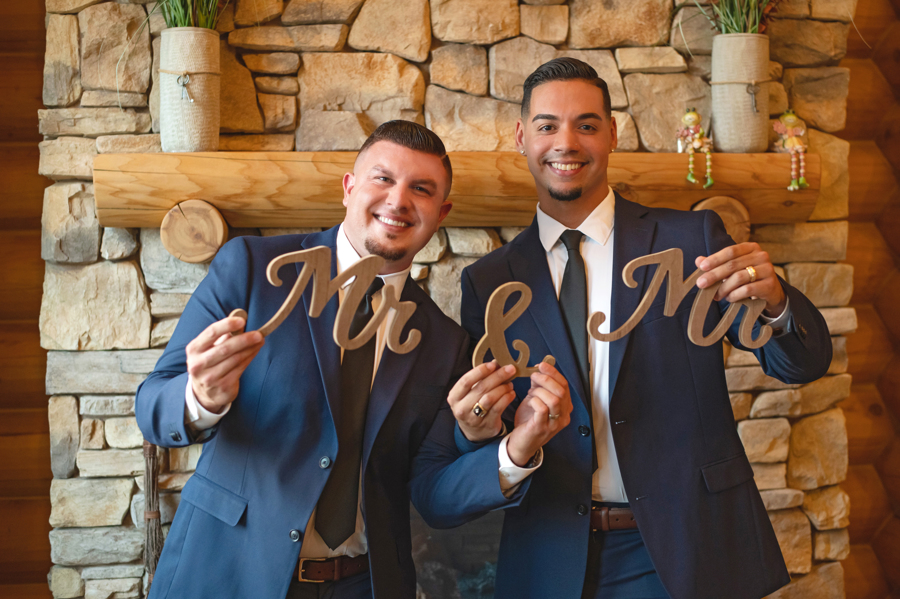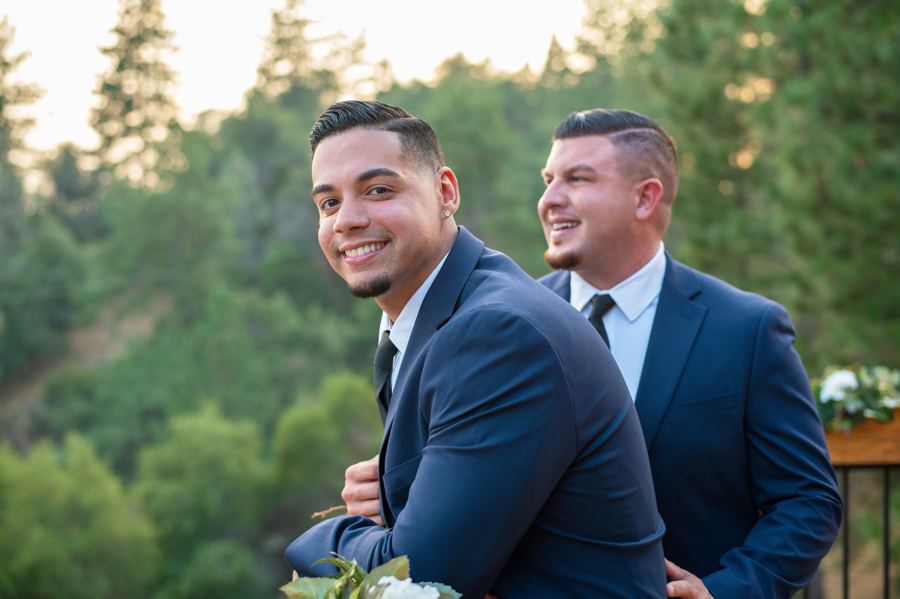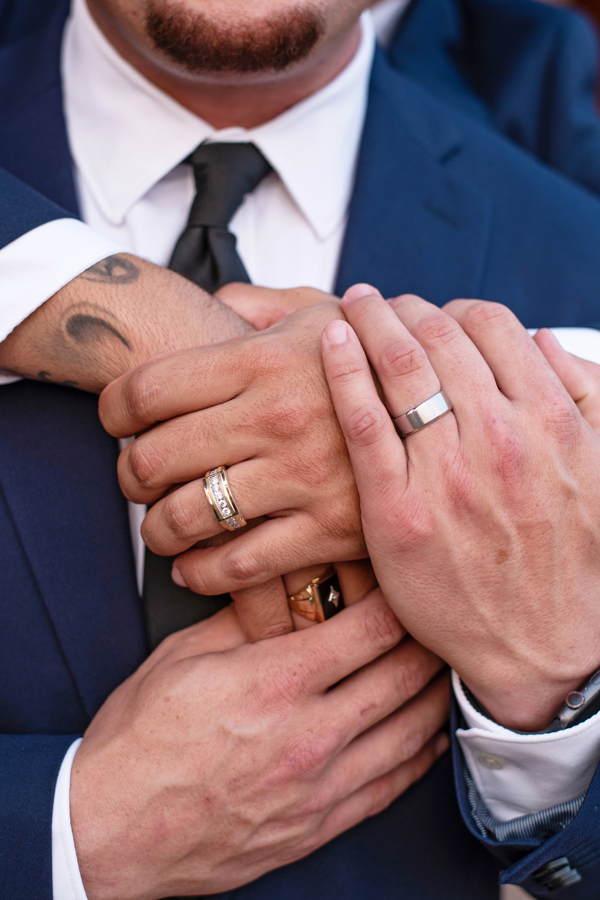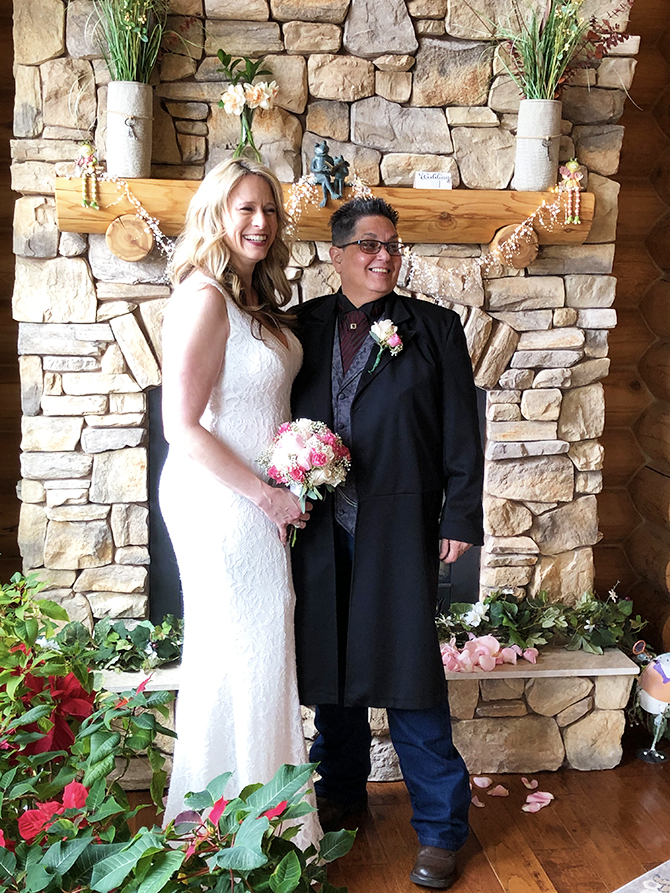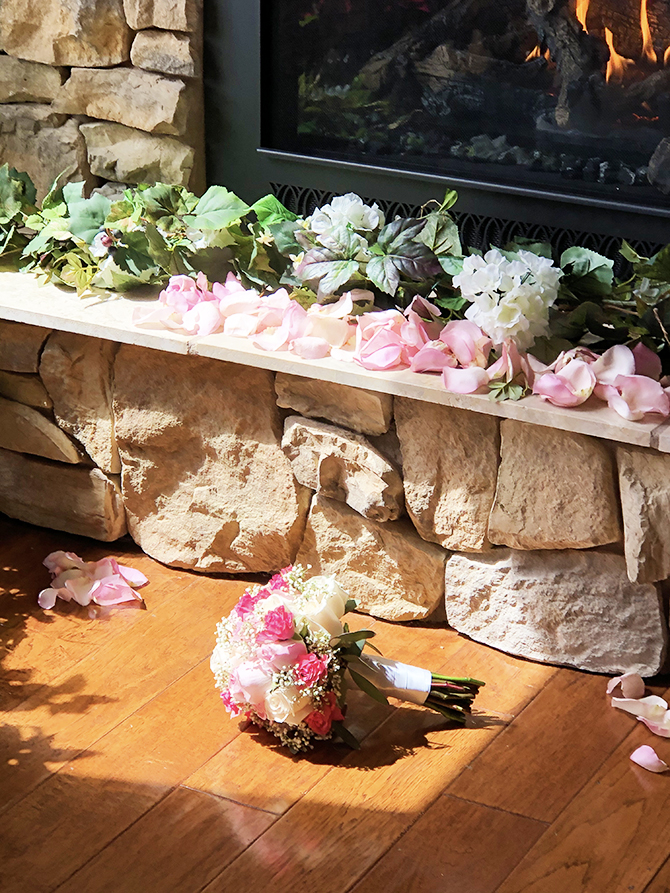 Our inn offers intimate wedding, honeymoon, and elopement packages that will make you feel magical. When you choose to celebrate your love at Courtwood Inn, we're here for you to give you a seamless experience that you'll never forget.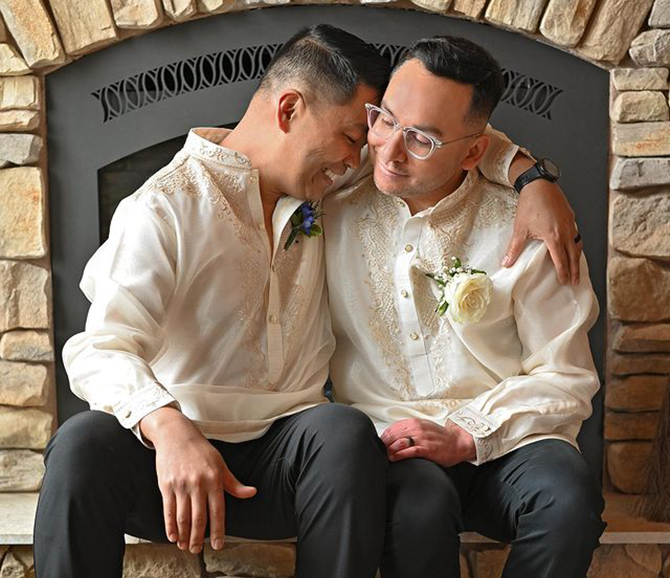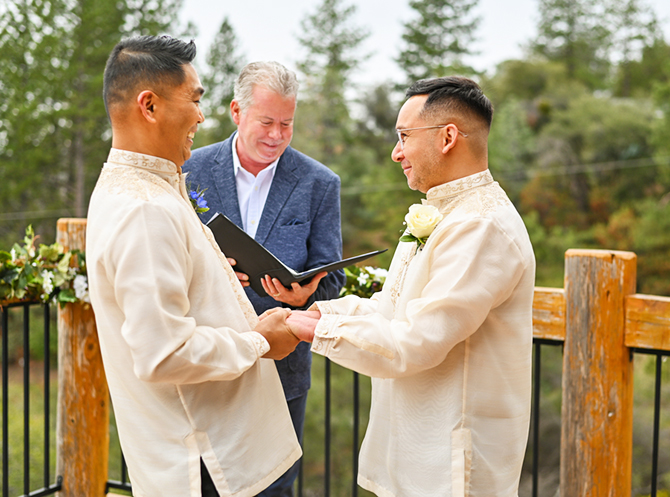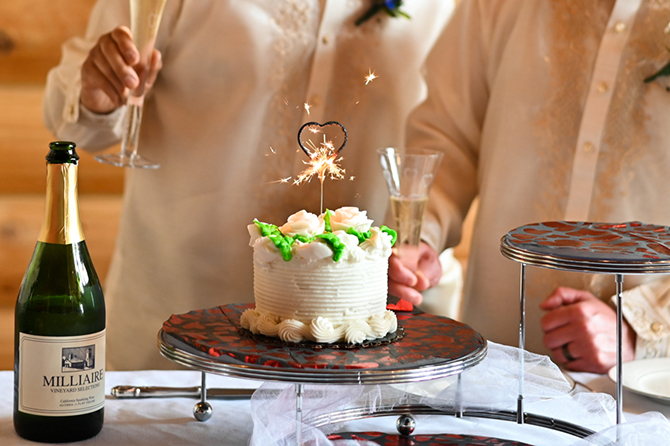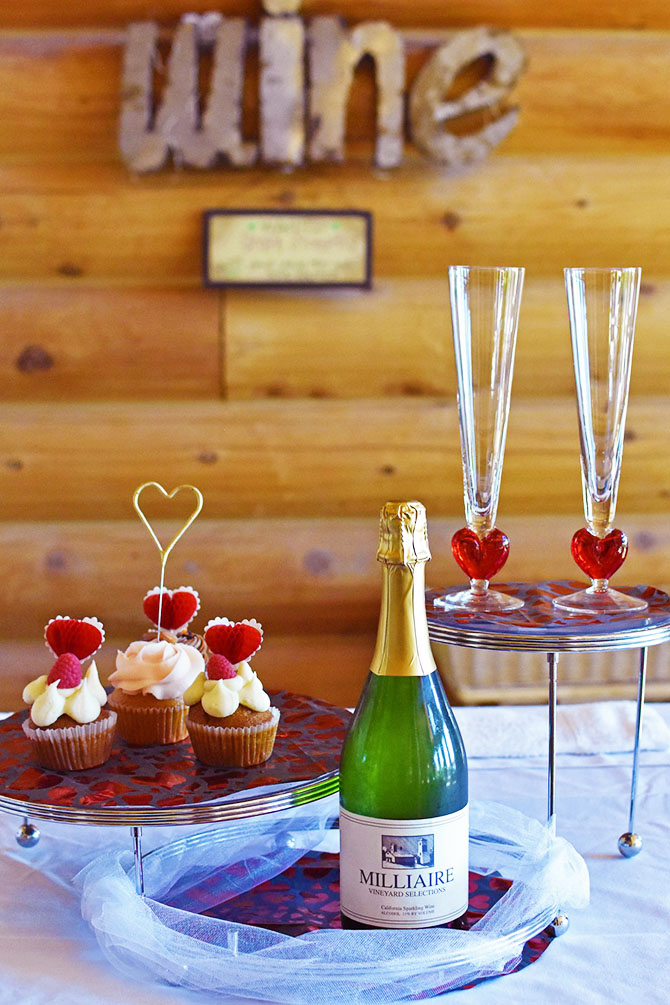 Experience Authentic Log Cabin Architecture
Authentic log homes are unique and special. The warmth and ambiance of the cedar logs brings out different feelings in every person. To some they represent the romance of the past. To others, the charm is in their strength and rugged beauty.
Our logs were milled by Sierra Log Homes in Chico, Ca. They were sourced from a SFI ecofriendly mill in Oregon using Sierra Nevada, dead standing cedar logs. All of our logs were grade stamped and/or certified. The construction of a log home is a very different process than building a regular house. When you are staying at Courtwood Inn, we're happy to share our experience.
Experience Gorgeous Views of the San Joaquin Valley
At approximately 2500 ft., our southern view takes in the rolling foothills filled with pine trees all the way to the San Joaquin Valley. You can sit back, relax and recharge in the private area outside your room.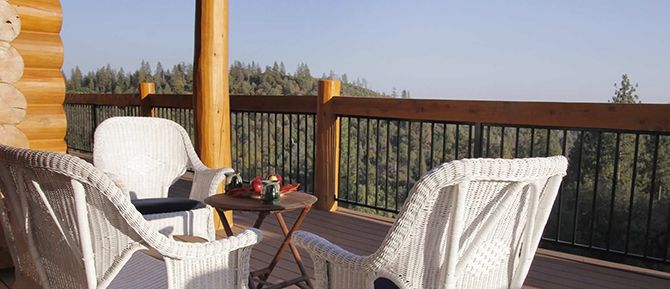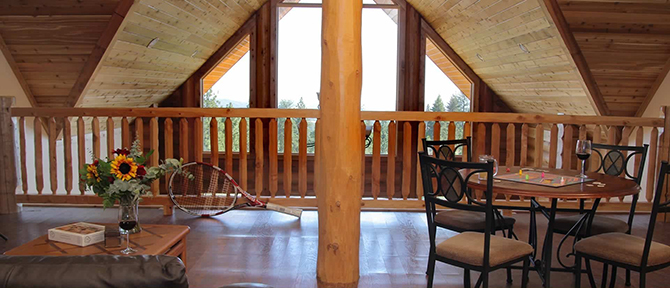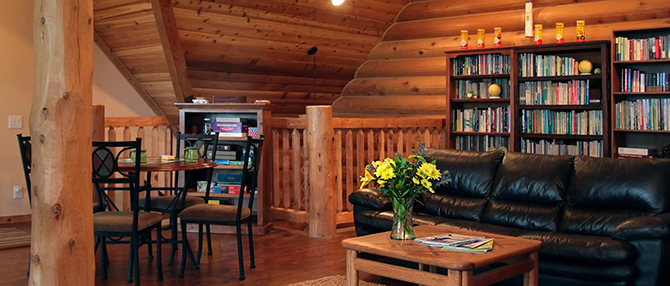 At this luxury Murphys, CA bed and breakfast, each guest room is adorned in decorations inspired by tennis players and tennis championships around the world.
Our beautifully decorated rooms feature relaxing spa tubs, private balconies or patios, fine linens and more. Guests will enjoy luxury amenities, such as high-speed Wi-Fi, an all-day beverage bar, afternoon home baked goods and much more during their stay.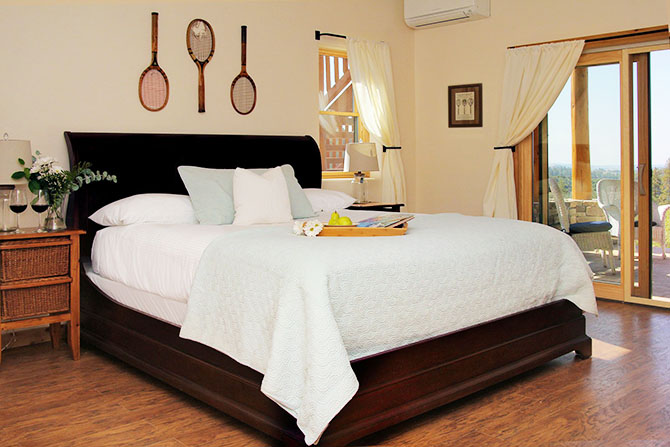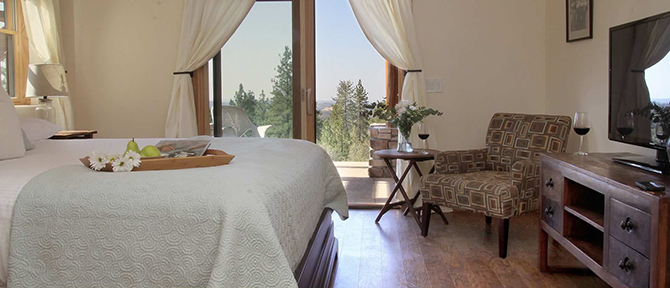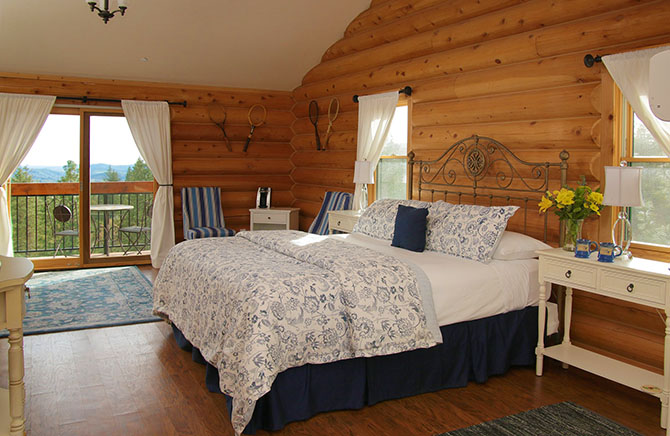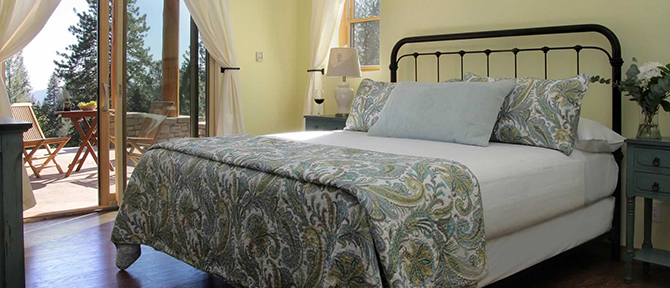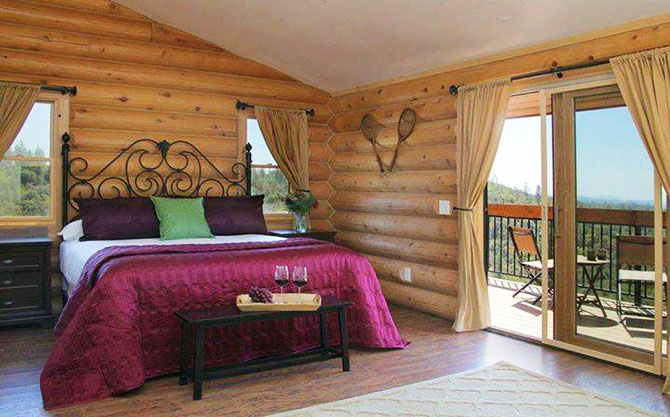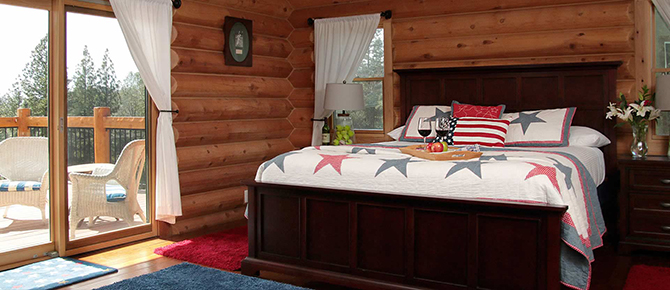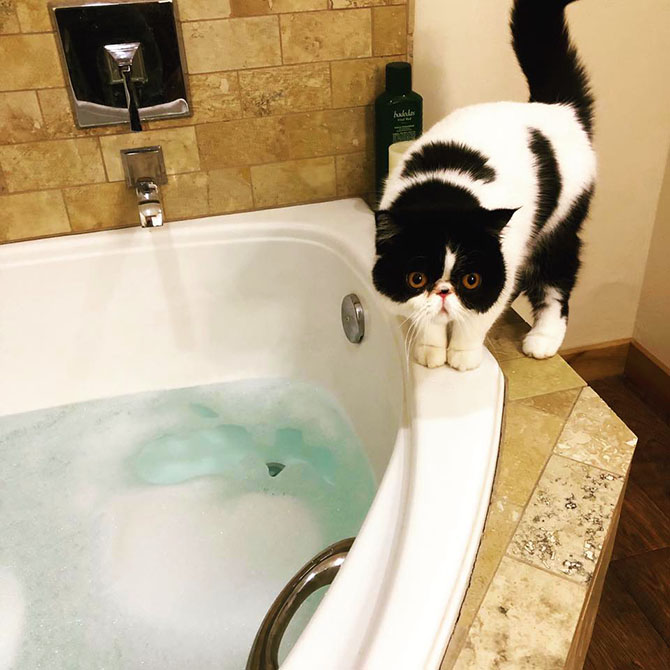 Breakfast & Dining at Courtwood Inn
Courtwood Inn's Delicious Breakfast Our multi-course breakfast begins with the wonderful aroma of fresh brewed, locally roasted coffee made especially for us by Gold Country Roasters. Enjoy a selection of seasonal fruit and then be treated to either a sweet or savory breakfast entrée, along with homemade muffins or scones. If your day requires an early start, we can provide a breakfast to go for your excursion.
With advance notice, we are happy to accommodate special requests for those with food allergies or dietary restrictions. We strive to use only the freshest locally sourced or organic products available. Although our organic garden and orchard are in the formative stage, they will provide many fruits, herbs and vegetables for us in the future.
Bar
Our great room is equipped with a beverage bar, which is open throughout the day for guest use. A Keurig machine is available for self serve hot coffee, tea, and hot chocolate, a mini refrigerator is stocked with various soft drinks and juices, and there is an ice machine that uses filtered water from our well. Cookies and snacks and homemade treats change daily.
Daily Happy Hour
Local wines are served, along with artisanal cheeses, crackers, fruit and munchies.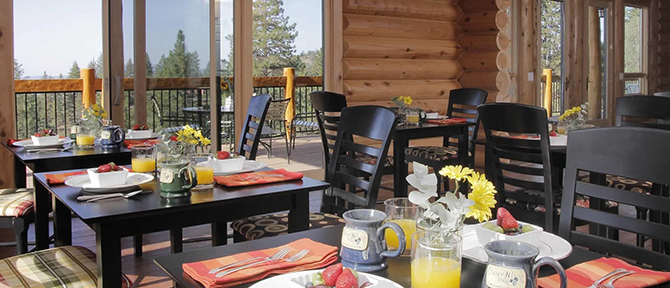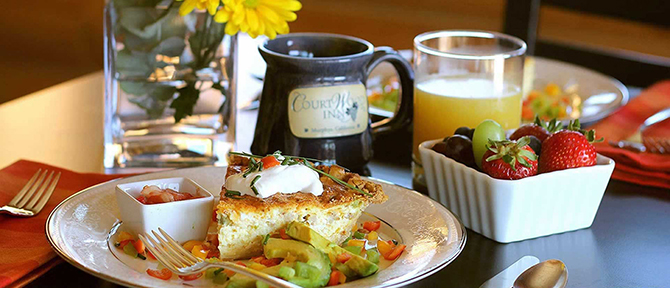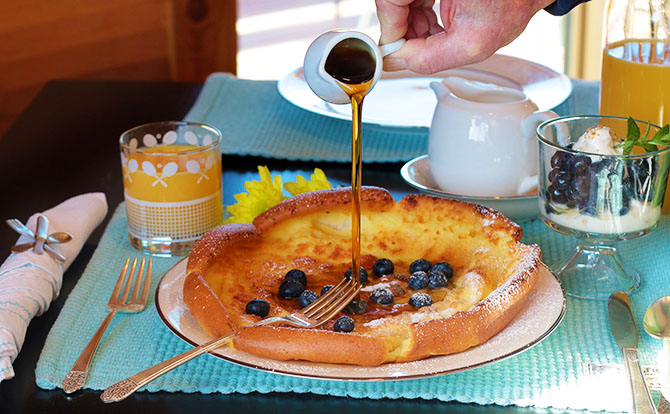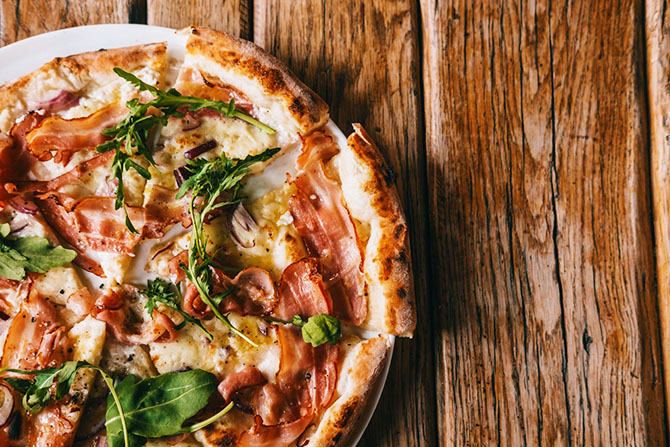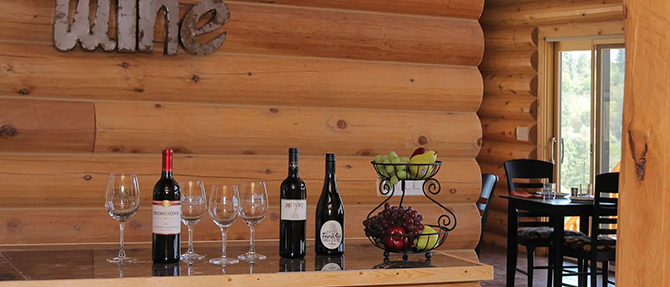 A California Eco-Friendly Bed and Breakfast Celebrating the World of Tennis
Courtwood Inn was built as an eco-friendly bed and breakfast with energy efficient windows, optimal overhangs for passive solar heating, light reflecting roofing, low VOC paints and ultra-efficient heating and cooling. Plus, our log walls are inherently good insulators. Besides landscaping with drought resistant plants, water from our on-site well is used for the fruit trees, herbs, edible plants and vegetables in our garden, and is filtered for personal use.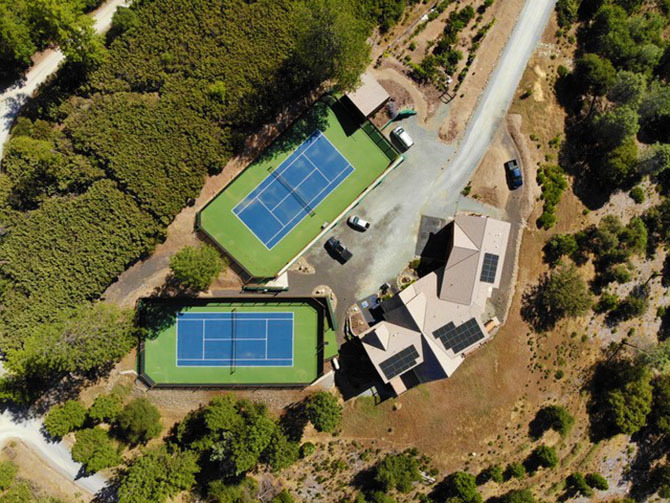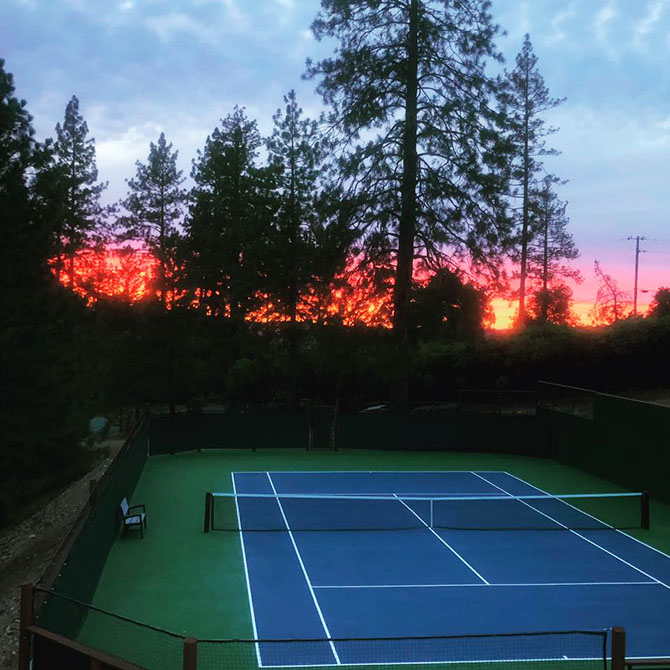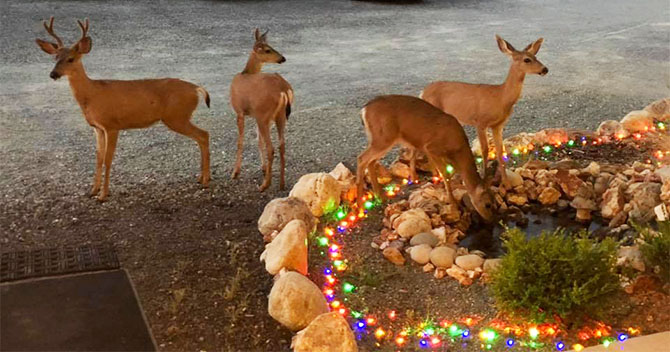 Now available at Courtwood Inn:
Two Unlit Asphalt Championship Tennis Courts. Plus… Private Tennis Lessons with Larry and Chris Parker.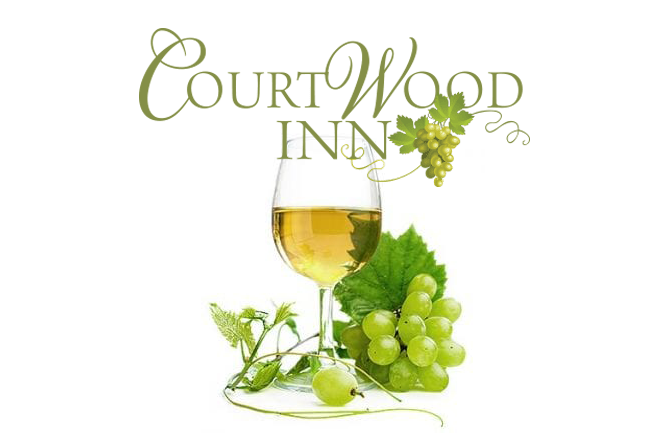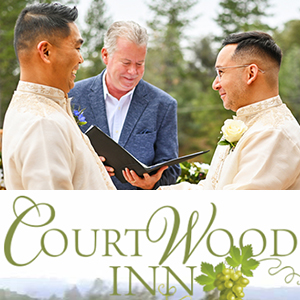 Visit Vendor's Website:
Call Vendor:
(209) 728-8686
Contact Name:
Chris Parker
E-mail Vendor:
Vendor's Social Media:
Vendor's Address:
2081 Ponderosa Way Murphys, California 95247