Inn at Whitewing Farm
Westchester, Pennsylvania LGBT Friendly Bed and Breakfast
Premiere Bed and Breakfast in the Heart of Brandywine Valley - Chester County - Near Longwood Gardens, Winterthur & the Brandywine River Museum
The Inn at WhiteWing Farm welcomes you to the beautiful, historic Brandywine Valley Often referred to as "...one of the most beautiful farms in Chester County", Whitewing Farm is hidden on a country road, quietly nestled in the historic Brandywine Valley adjacent to the world-renowned Longwood Gardens and just minutes away from Winterthur and Brandywine River Museum.
Our 1700s farmhouse, featured in the prestigious Chester County Home Tour, provides breathtaking panoramic views, a fully stocked pond, immaculately kept grounds with exquisite rare trees and perennials and Har-tru tennis court.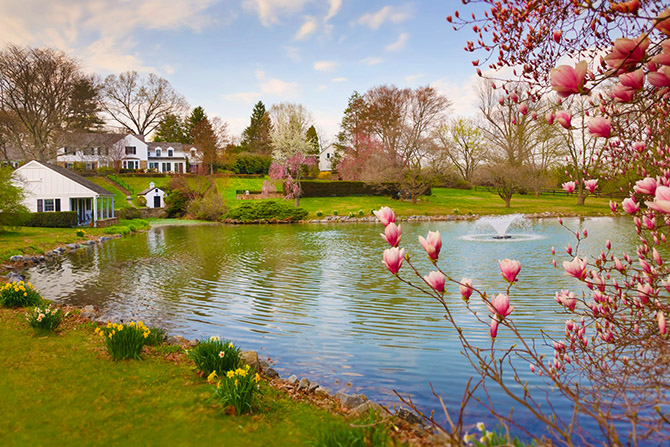 Your Wedding Event at Whitewing Farm
One of Pennsylvania's Most Romantic B&B Retreats
Let us host your special event at Whitewing Farm. We can help with event planning, valet service and gourmet catering by Samantha Julian Caterers.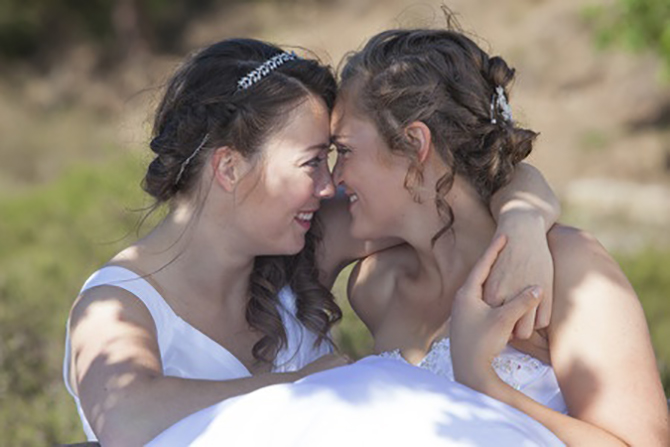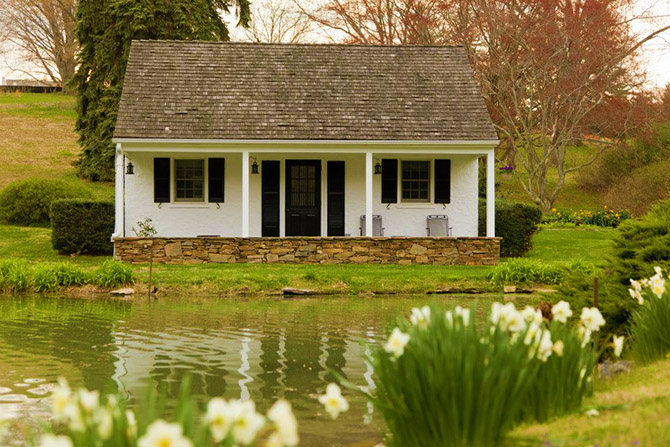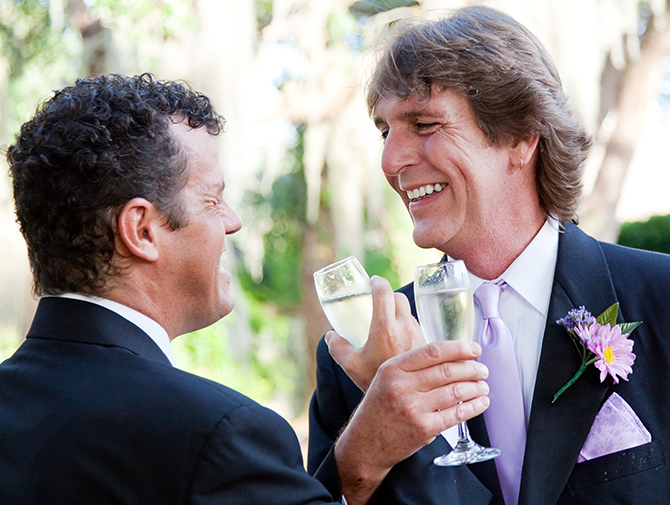 Breakfast at Whitewing Farm
Breakfast is prepared by our in-house chef and served daily, 8:30-9:30am, in our fully restored 1796 hay barn where guest can relax by the seasonal fireplace or cozy up with a book in the library in addition to enjoying fellowship with other guest. The hay barn also houses a custom-built 4,600-bottle capacity wine cellar.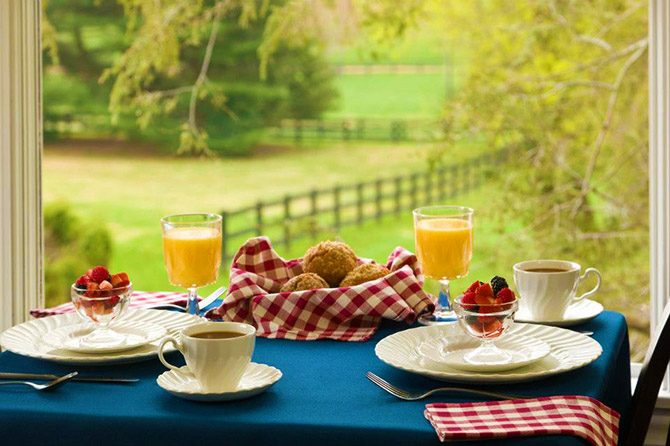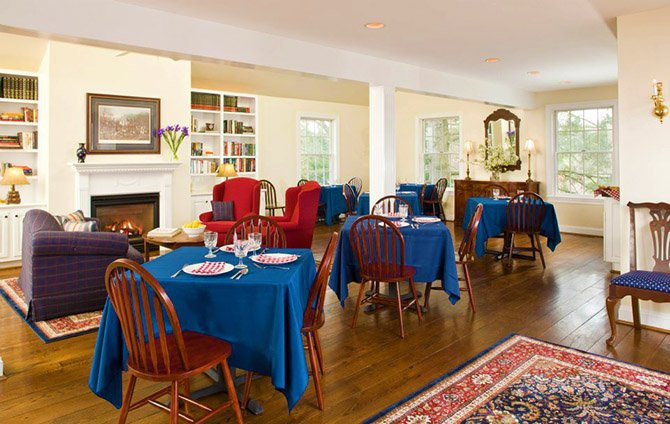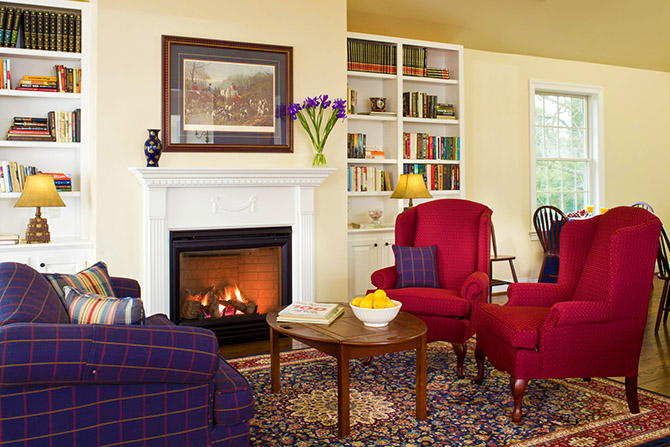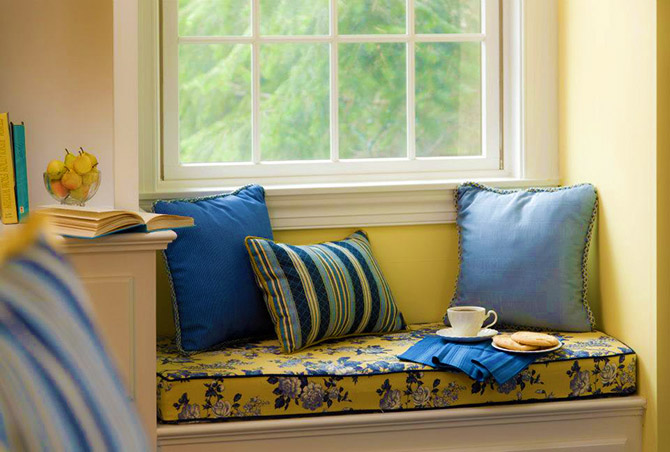 Guest Rooms & Suites at Whitewing
Generously sized guest rooms and suites are separate from the farmhouse. Suites include seasonal fireplaces and all have private bathrooms with marble floors, cozy towels, hand made pillows and bedding ensembles all done in a rich, Hunt Country elegance.
It's easy to see why Glamour magazine named Whitewing Farm one of six top romantic places.
Weekend Getaway at Whitewing
Escape the city for the weekend and enjoy a weekend getaway at Whitewing Farm in the beautiful Brandywine Valley. You will arrive on Friday night and order a chilled bottle of champagne for your suite. Enjoy a relaxing evening at Whitewing and awake ready to explore the area on Saturday.
Visit Longwood Gardens or Winterthur Museum & Gardens on Saturday. Shop for antiques in Chadds Ford, walk through historic Kennett Square and visit their unique shops and galleries. Lunch in Kennett Square or nearby.
On Sunday, visit the Brandywine River Museum, then enjoy brunch at one of the area's restaurants. Later in the afternoon, browse through the Book Barn in West Chester or the Brandywine River Antiques Market in Chadds Ford just 10 minutes away. Or enjoy a set of tennis on our court, a round of golf at one of the area courses or a relaxing afternoon at Whitewing Farm.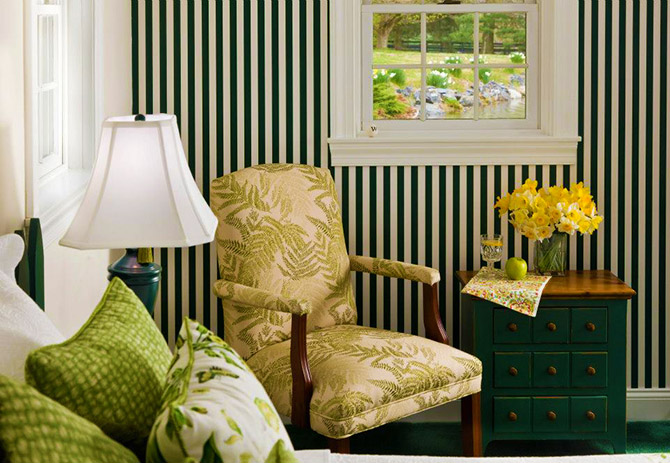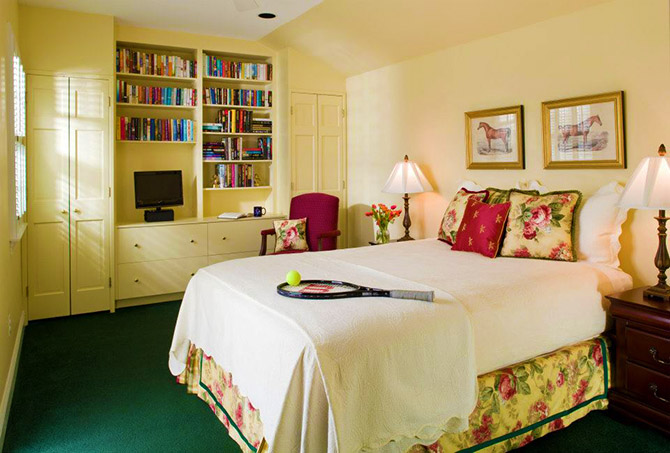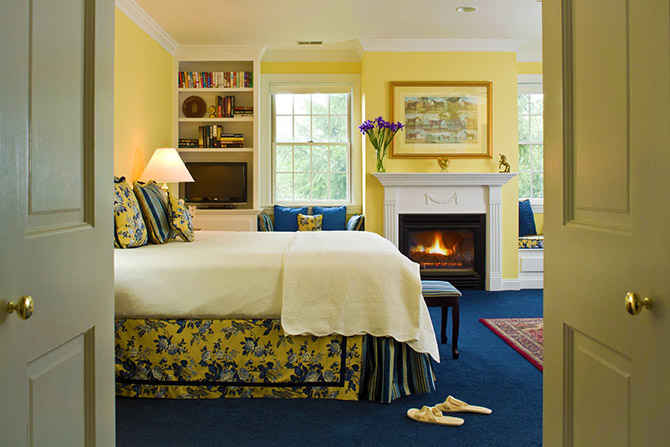 History of Whitewing Farm
The Inn at Whitewing Farm property and most of Brandywine Valley was originally inhabited by the native Lenape Tribe in the 1500s. Title to the property was transferred to William Penn in the early 1700s, and he subsequently sold it to the Pierces, a Quaker farming family. They worked as dairy farmers and created one of the first arboretums that was said to have the finest tree collections in the nation. By the mid-1900s the Pierces had sold most of their land to Pierre DuPont, who turned it into what is now known as Longwood Gardens.
Forty-four acres adjacent to Longwood Gardens were sold to Russell and Bertha Pippen and became the original Whitewing Farm. Mr. Pippen was the Treasurer for the DuPont Company and had some of the horticulturists from Longwood Gardens plant some of their rare trees and perennials for Whitewing. The Pippens ran Whitewing for close to 100 years.
In 1992 the DeSeta family, a hard working contractor and developer, ran across Whitewing Farm and as the cliché goes: it was love at first sight.
As an Inn, Whitewing Farm has only been in operation since 1995. It occurred by happenstance when a nearby neighbor overbooked her Bed & Breakfast and asked the DeSeta family to put one of her guests up for the night in their pond house. She told the DeSetas to invite their guest in for breakfast and conversation. The DeSetas enjoyed it so much that they turned Whitewing into a B&B.
Ed and Wanda's love for the property is evidenced in the renovations they completed - from the floorboards that were cut from the 1796 barns beams to Wandas hand-made dust ruffles, curtains and pillows. As said in Home Journal Magazine "Whitewing Farm looks as if God took a hand full of diamonds and sprinkled them across it's property". The DeSetas retired in 2007 and had been looking for the right family to pass on the legacy that is Whitewing Farm.
Lance and Sandy Shortt and their two kids Samantha and Julian took over as the new innkeepers in 2011. The Shortts have been in the restaurant business for over 26 years and understand how to cater to their guest. With guidance from Ed & Wanda, they intend to retain the premier standards of their predecessors and to add their own personal touches to the property.
They welcome you to the new Inn at Whitewing Farm.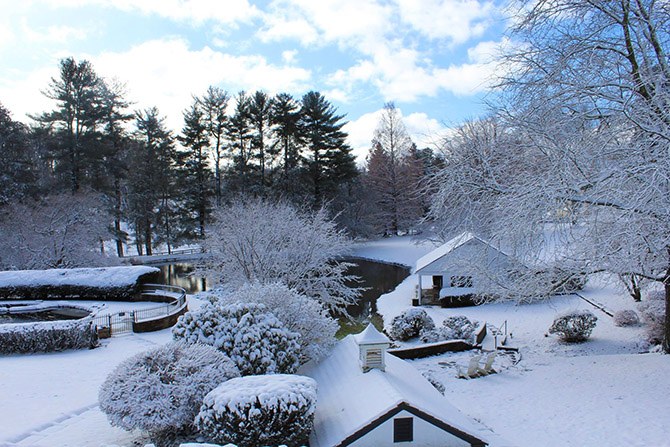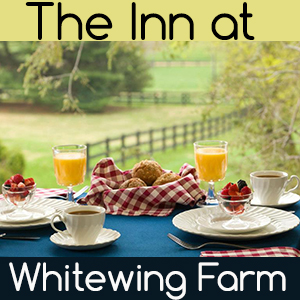 Visit Vendor's Website:
Call Vendor:
610-388-2013
Contact Name:
Lance Shortt
E-mail Vendor:
Vendor's Address:
370 Valley Road - West Chester, Pennsylvania 33897
Member Since:
December 2017

Visit Vendor's Website:
Call Vendor:
610-388-2013
Contact Name:
Lance Shortt
E-mail Vendor: