Black Walnut Point Inn
Maryland Gay-Owned Bed and Breakfast
Tilghman Island Same-Sex Marriage Ceremony Site - Reception Site & Officiant Services
A Secret Place of Peace
A secluded gem, this Maryland private island estate has been sealed off by Russian spies, housed the CIA, and the first Gulf War was planned in the sunroom.
Now the sanctuary gate secures the half-mile drive through 52 acres of bird sanctuary before opening to our 6 acre island of gardens and lawn. The sun rises over the Choptank River and sets over the Chesapeake Bay, which make wind, waves and endless water views the hallmark. A pair of nesting eagles, resident osprey, migrating butterflies, waterfowl and songbirds are commonly seen along with Bay dolphin; and the back cove is a spawning grounds for rockfish.
At night the stars are uninterrupted, another surprise of nature, making lodging at Black Walnut Point Inn a quiet, secret place of peace - all just an hour and a half from the Chesapeake Bay Bridge.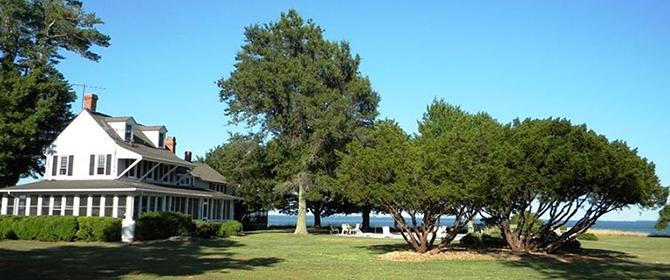 Waterfront Maryland LGBT Weddings
Black Walnut Point Inn is an unmatched wedding site, and, as we rent the Inn for the weekend, there is no rush. With our many porches, gardens, bird walk and pool, there is plenty of time to relax.
You can plan a rehearsal dinner on Friday, a group activity on Saturday followed by your sunset wedding and reception. For a truly relaxed weekend without limitations, Black Walnut Point Inn is unique and can fit your wedding budget.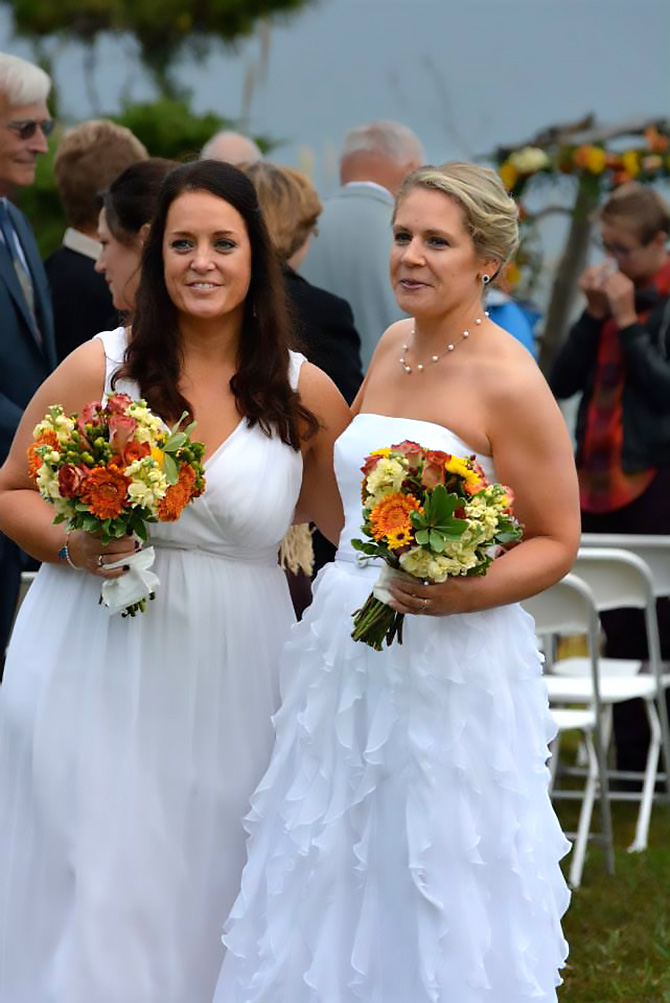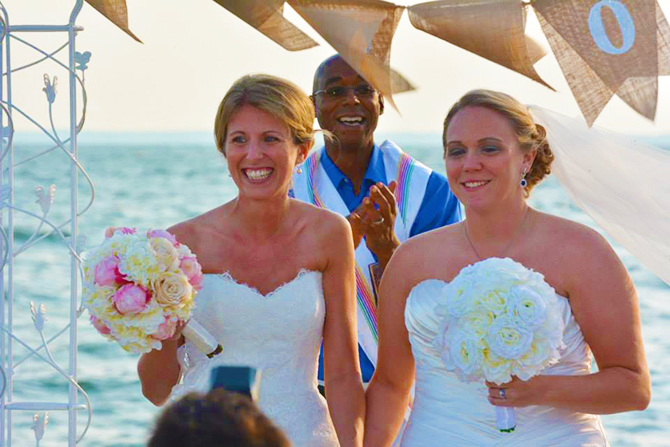 LGBT Weddings on the Great Lawn
Few wedding venues can match the acres of lawn tapering to a point surrounded by miles of water in every direction. From our half-mile entrance along the bay, to our gardens and back dock, the possibilities are truly endless, including same sex marriages. We work with quality caterers to assure you the best waterfront wedding receptions available on Maryland's eastern shore, from grand events to simple weddings with our Officiant onsite.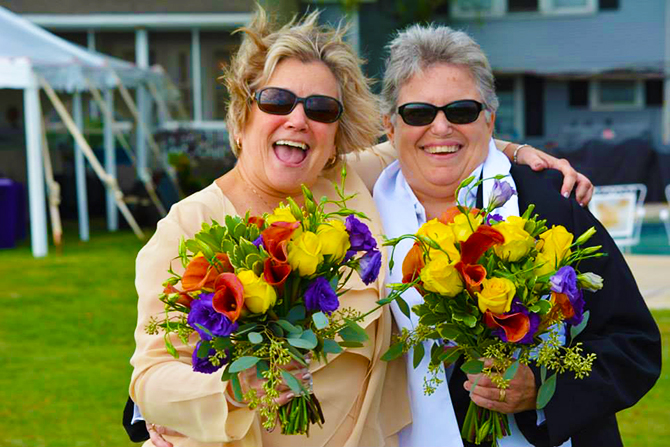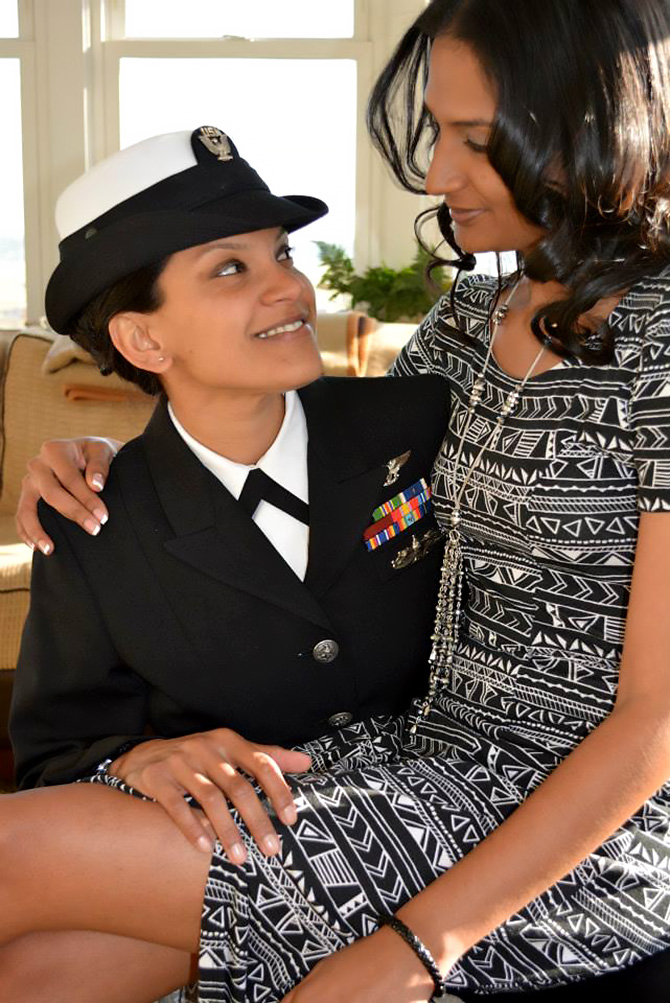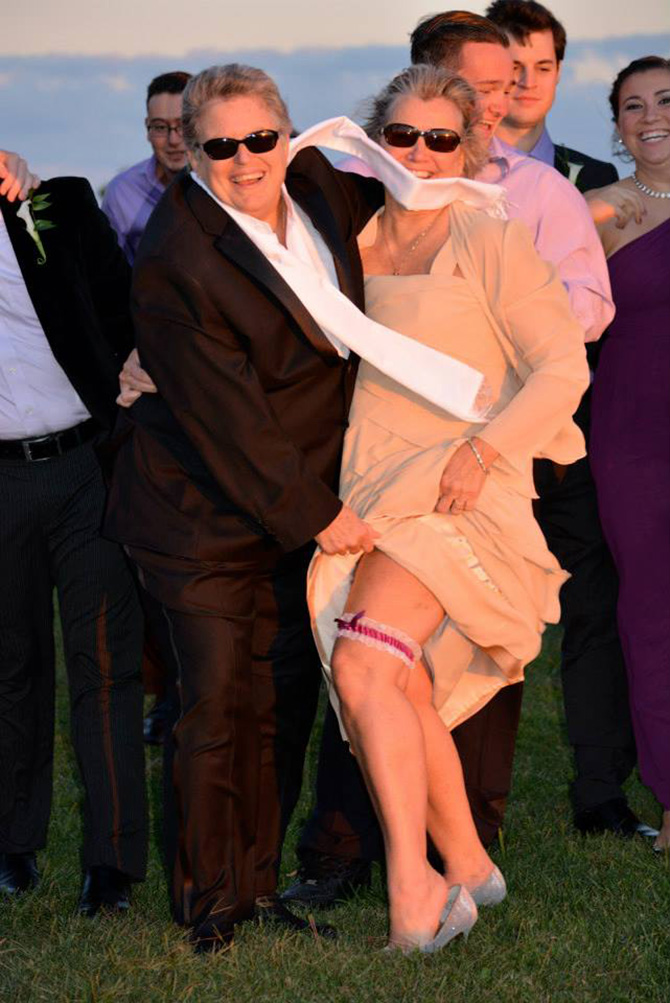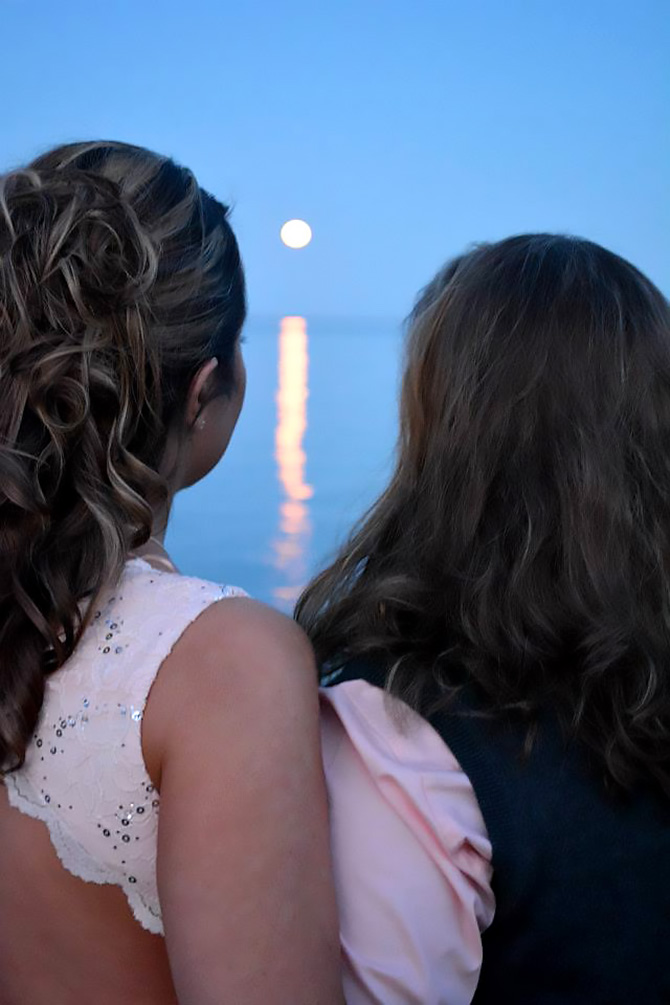 Crab Feasts, Sunset Sails, Kayaking or Fishing
As one of the best destination wedding locations, Black Walnut Point Inn tailors to you. Whether this includes a champagne sunset cruise or a mid-day kayak expedition to view the eagles, Black Walnut Point Inn is truly the most unique outdoor wedding site.
Black Walnut Point Inn Amenities
Black Walnut Point Inn consists of the main house built in the 1840's and three luxury cabins. We are open year-round and each guest has a key to the sanctuary gate.
Every accommodation has expansive water views, a separate bath and heat and air conditioning.
All guests have access to the main house, including the dining room, living room, sun porch, front and back porches, grounds, pool, hot tub and dock.
A full breakfast is served from 8 to 10am with snacks available throughout the day.
You can schedule a massage, fly fishing lessons, rent kayaks and bikes, or simply keep a rocking chair or hammock occupied.
Because of our nesting birds and lack of fencing, we can not accommodate pets or children under 12.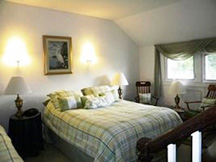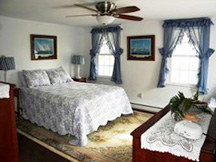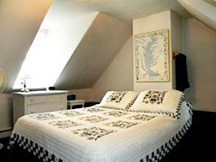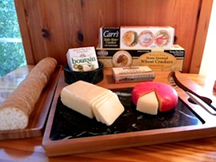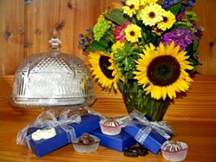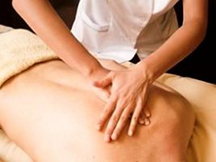 Luxury Cabins
We are open year-round, so everything is heated and air conditioned. The cabins feature private screened-in porches, full kitchens, gas fireplaces and king-sized beds overlooking the Choptank. Within twenty feet of the water each has windows that run their length, and Yew-tree and Red Cedar cabins have pull-out futons for extra guests, or to snuggle in front of the fire. In fact, the warmth, privacy and comfort of the entire Inn is a frequent haven for those on their honeymoon and babymoon. Pine Tree cabin is ADA compliant with comfortable upholstered rockers, all are equipped with TV, VCR and DVD players, and all guests are welcome at breakfast.
The Main 1840's House
The Tilghman room is spacious but cozy with hand-hewn black walnut beams, a king-sized bed overlooking the pool and point, a day bed, chaise lounge and reading chairs. The Talbot room has a cathedral ceiling with two steps down or up into the bath, a queen and day bed, broad hope chest and a sitting area under look-out windows. The airy Bay room overlooks the point, western bulkhead and northern bird sanctuary and has a queen bed, day bed and reading corner with rocking chairs. The Attic Hideaway is between the gables, has a separate bath with the vanity in the room, a double bed and built in wooden chests around the chimney. The futon at the top of the stairs serves as a private reading area but can accommodate two more in a pinch.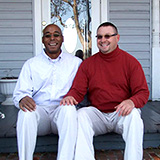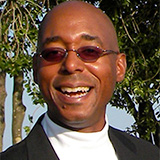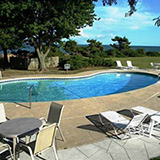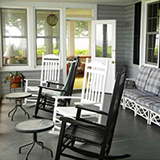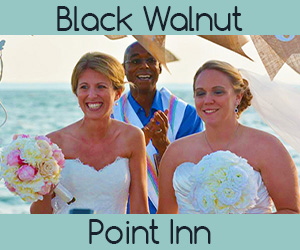 Visit Vendor's Website:
Call Vendor:
410-886-2452
Contact Name:
Bob & Tracy
E-mail Vendor:
Vendor's Social Media:
Vendor's Address:
Tilghman, MD 21671
Member Since:
November 2012
Member ID:
P-2016-11-13
F-2016-11-13

Visit Vendor's Website:
Call Vendor:
410-886-2452
Contact Name:
Bob & Tracy
E-mail Vendor: