Donate NOW - Equality Florida Pulse Go Fund Me Page Click HERE
PRESS RELEASE
FOR IMMEDIATE RELEASE: June 13, 2016
CONTACT: Michael Jamrock (561) 929-9929
Co-Owner / Co-Founder - EnGAYged Weddings, Inc
Blanc de Bleu & EnGAYged Weddings - Orlando Tragedy Donations
Orlando, Florida – EnGAYged Weddings, Inc has teamed up with Blanc De Bleu Sparkling wine to donate $10,000 to Equality Florida's GoFundMe donation campaign, where 100% of the proceeds will go to the victim's and their families. Bronco Wine Company, U.S. producer of Blanc de Bleu Sparkling Wine, also pledges to donate $1 for every case of Blanc de Bleu sold throughout the U.S. through December 31, 2016 to further support victims and families of this senseless tragedy.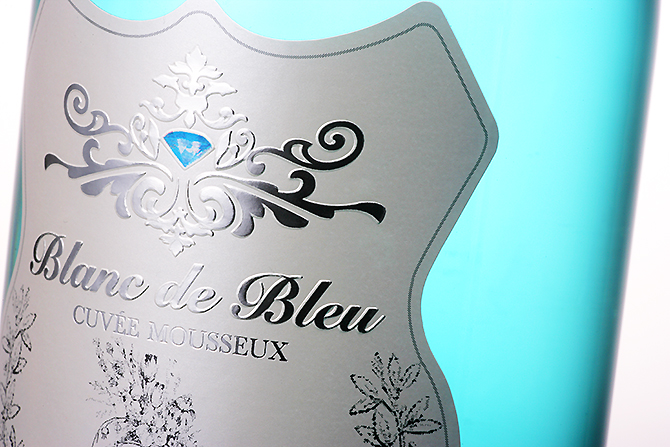 EnGAYged Weddings has also partnered with Equality Florida, and has put banner ads on their home page linking directly to Equality Florida's GoFundMe page.

EnGayged Weddings a LGBT Wedding Directory based in Orlando Florida along with Blanc De Bleu Sparkling Wine and the entire Bronco Wine Company / Franzia family wishes to send our deepest condolences to the families and friends of those lost in this horrible tragedy, and are here to further support the families in their hour of need.
EnGAYged Weddings, Equality Florida, and Blanc De Bleu will continue to stand tall, continue to fight, continue to love, and continue the philosophy of we are Stronger 2 Gether.
Here is how we all feel:
This day left us feeling empty,
We are NOT Ready to say Good Bye...
We are all broken hearted,
We ask are you still with us?
And when we lay our heads down
We think of the things that we'll never get to do,
We are so sorry we didn't say I love you enough
We are sorry death forced you to go from us
When our tears finally stop falling like raindrops from the sky
and the clouds clear, we will look to the sky and see what our community is based on...
Life, Healing, Sunlight, Nature, Serenity, and Spirit.
to our fallen angels, know this... We will see you all once again somewhere over the RAINBOW
To link directly to Equality Florida's GoFundMe page www.gofundme.com/2942a444
To link directly to Equality Florida's Pulse page www.eqfl.org/news/pulse
To link directly to EnGAYged Weddings www.EnGAYgedWeddings.com
Equality Florida Statement on Mass Shooting at Orlando Gay Club
We are reeling from the tragic news that a gunman opened fire on the 2am capacity crowd at Pulse leaving 50 people dead and over 50 injured according to preliminary reports.
We are heartbroken and angry that senseless violence has once again destroyed lives in our state and in our country.
Gay clubs hold a significant place in LGBTQ history. They were often the only safe gathering place and this horrific act strikes directly at our sense of safety. June commemorates our community standing up to anti-LGBTQ violence at the Stonewall Inn, the nightclub that has become the first LGBTQ site recognized as a national monument.
We have received a steady stream of emails and messages from those seeking to help or to make sense of the senseless. We make no assumptions on motive. We will await the details in tears of sadness and anger. We stand in solidarity and keep our thoughts on all whose lives have been lost or altered forever in this tragedy.
Plans are underway for the following. More details to come.

COUNSELING AVAILABLE:
* The GLBT Community Center of Central Florida is referring folks to First Unitarian Church, 1901 east Robinson street, Orlando, FL 32803 for grief counseling.
*For anyone needing support today, you may call the Zebra Coalition hotline at (407) 228-1446 to speak to a counselor.
* From the UCF LGBT student services director: There is counseling available to UCF students today from 12pm-5pm, in the student union room 313. Our LGBT student hang out space, Pride Commons, will reopen Monday through Friday from 9am-5pm, with group counseling available from 1pm-2pm daily
* Muslim Counselors: Naseema 786-473-6017 & Sakina Issa 407-484-2724
* Kids/teens counselor Austin Hill: 941-468-7062
BLOOD DRIVES:
OneBlood, the local blood bank in Orlando, are currently asking folks to wait until later this week to donate because of the overwhelming numbers of people who responded to their first call for blood donations. To find a donation center or Big Red Bus near you visitwww.oneblood.org or call 1.888.9Donate.
VIGIL(S):
Equality Florida is pleased to report that the Mayor and City of Orlando have authorized a vigil at the Plaza at the Dr. Phillips Performing Arts Center for tonight, June 13th, at7:00pm ET.
Equality Florida has been working closely with the city and federal government to ensure this will be a safe event for those who come out to mourn the victims of the horrific mass shooting at Pulse Nightclub. We are thankful for the hard work of law enforcement and Orlando's Mayor Buddy Dyer in helping to make sure this event is safe and secure.
Event: #OneOrlando Vigil
Location: Dr. Phillips Performing Arts Center
455 S. Magnolia Avenue, Orlando, FL 32801
Seneff Arts Plaza
(Lawn between Arts Center & City Hall)
Lawn is between Orange Ave. & Magnolia.
Date/Time: Monday, June 13th at 7:00pm ET
Partner Organizations: Human Rights Campaign, GLBT Community Center of Central Florida, MBA Orlando, Come Out With Pride, Planned Parenthood of Southwest and Central Florida, and the Anti-Defamation League. (List of partner organizations in formation) We are also thankful to be joined by an interfaith coalition of faith leaders from diverse denominations. Facebook Event Page:www.facebook.com/events/234719866914077/
We are asking the community to come together to remember and honor the victims, families, and friends affected by this national tragedy. Let's show the world that we are #OneOrlando.
------------------------------------
Additional Vigils across the state:
Tampa

- Vigil on Monday, June 13th at 7pm at the parking lot across the street from Southern Nights (1430 E. 7th Ave Tampa, FL 33605).

Click here for more details
Gainesville

- Vigil at 7pm on Monday, June 13th at City Hall. Hosted by PCCNCF, United Church of Gainesville, Equality Florida, Human Rights Council of North Central Florida, and Stonewall Democrats of Alachua County. In case of inclement weather, the vigil will take place at United Church of Gainesville, 1624 NW 5th Ave., Gainesville, FL 32603
The Villages

- Gathering being held on Monday, June 13th at 6:00pm at Bonifay County Club, 1033 Pinellas Pl, The VIllages
Ft. Myers

- Vivil on Saturday, June 18th at 7:00 pm at Centennial Park at the "Uncommon Friends" Fountain in Downtown Fort Myers
GO FUND ME:
* A GoFundMe account has been set up to help raise funds for the victims and families of the horrific Orlando Pulse Nightclub Shooting: https://www.gofundme.com/PulseVictimsFund
Travel for Loved Ones:
If you know of any loved ones of Pulse victims needing travel assistance, we have a contact who has a network of airline employees that may be able to help. Please email hr@eqfl.org.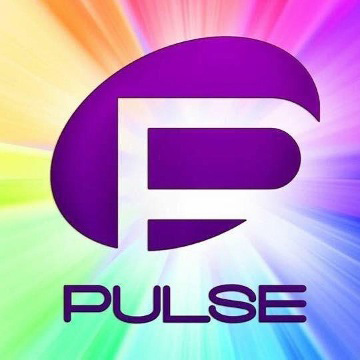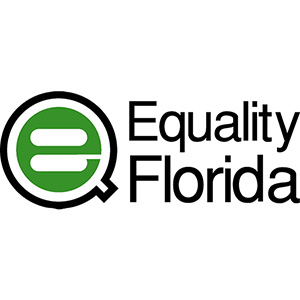 Visit Vendor's Website:
Call Vendor:
855 IDO-LGBT
Contact Name:
Michael
E-mail Vendor:
Vendor's Social Media:
Vendor's Address:
Orlando, Florida

Visit Vendor's Website:
Call Vendor:
855 IDO-LGBT
Contact Name:
Michael
E-mail Vendor: