Alice Soloway Weddings
NYC, Hudson Valley Same-Sex Wedding Officiant
NYC, New York City, Hudson Valley (Westchester, Putnam, Dutchess, Orange, Rockland, Brooklyn, Manhattan,
Do you want a wedding ceremony that's as unique and extraordinary as you are? An Uncommon Wedding Officiant & Celebrant based in Brooklyn, NYC, Westchester and the Hudson Valley, I will work closely with you to craft and deliver a beautiful and meaningful ceremony that celebrates your love story and your journey together. Your ceremony will be original, inclusive and absolutely full of love!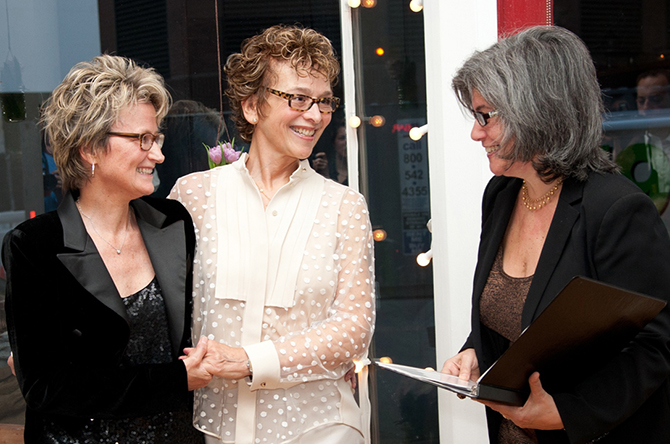 I guarantee the process will be calm, easy and fun!
You have my personal promise that, as your officiant, I will listen carefully to your vision and create a one-of-a-kind ceremony that genuinely reflects who you are as individuals and as a couple – a warm-hearted ceremony that sets the tone for your celebration and for your marriage.
On your wedding day, I will be there for you every step of the way, so that you can be totally present to give your hearts to each other. And to celebrate! Whether you plan to elope, have a simple ceremony, an elaborate event or a destination wedding, the possibilities are limitless.
I celebrate diversity and specialize in multicultural and multifaith ceremonies of all kinds!
Creative, professional and cool under pressure.
When my fiancee and I set out to find an officiant, we were looking for someone smart and down-to-earth, who would get our unique story as well as our sense of humor, who could relate to the depth of our love and the lightness of our hearts; someone experienced and progressive, with a reverence for tradition tempered by a creative spirit. Imagine our surprise when this absurdly demanding set of expectations was met by one person! Alice knocked every single one of our qualifications out of the park. She kept us focused on the significance of the ceremony and helped us create rituals that were meaningful, inclusive and funny, setting a joyful tone for the day. Her professionalism is extraordinary, she's cool under pressure, and my wife and I are lucky now to consider her a friend.
~ J and M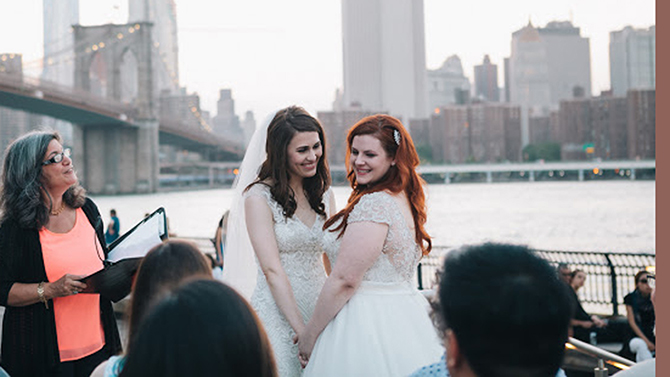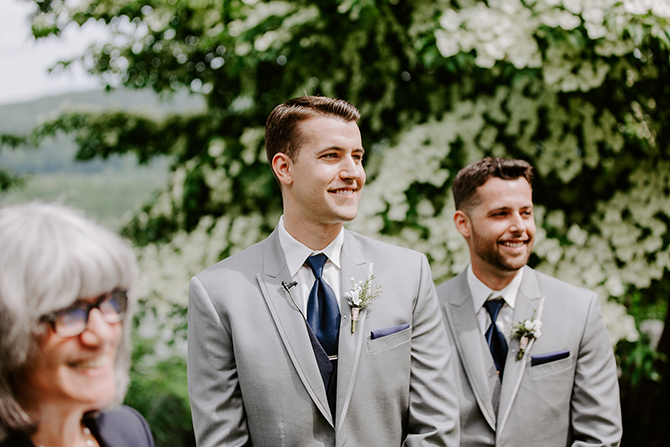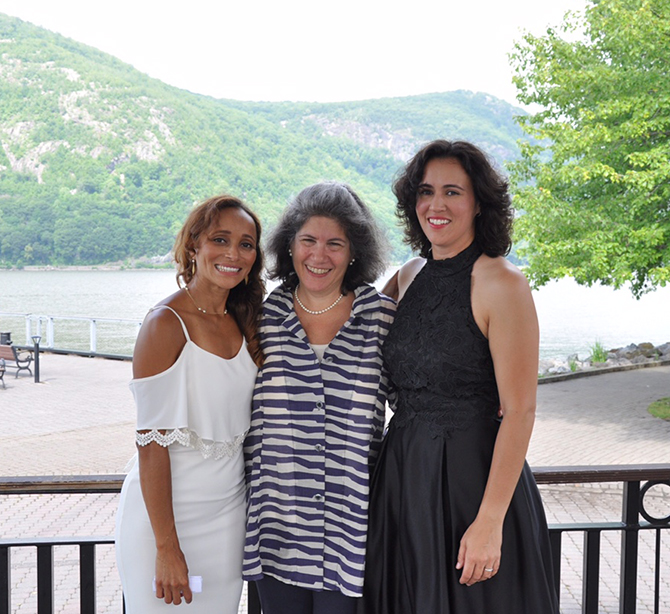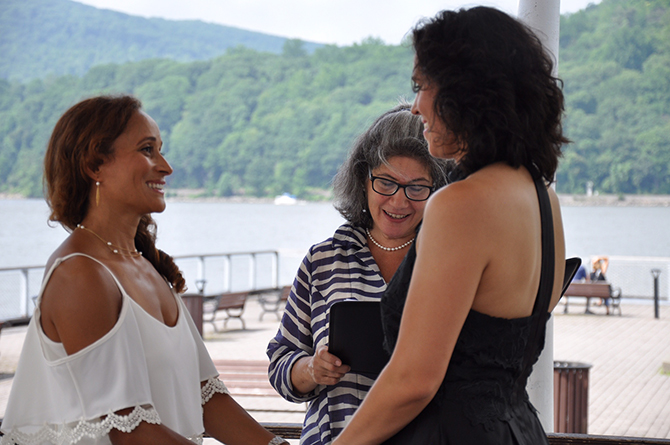 Your Wedding Ceremony
Your ceremony is the heart and soul of your wedding day. It sets the tone for your celebration and your marriage! I will work closely with you to craft and deliver a beautiful and meaningful ceremony that celebrates your love story and is authentically you. Your ceremony will be unique, personal and absolutely full of love!
Elope! Elopements in New York City and the Hudson Valley are some of the most magical, intimate and loving weddings that I officiate. If you want a stress-free, sweet and simple ceremony, call me!
No Fuss I do's! Looking for an intimate location to say "I do"? I'll provide a warm fireplace or a lakefront view where you'll find lots of love and positive energy.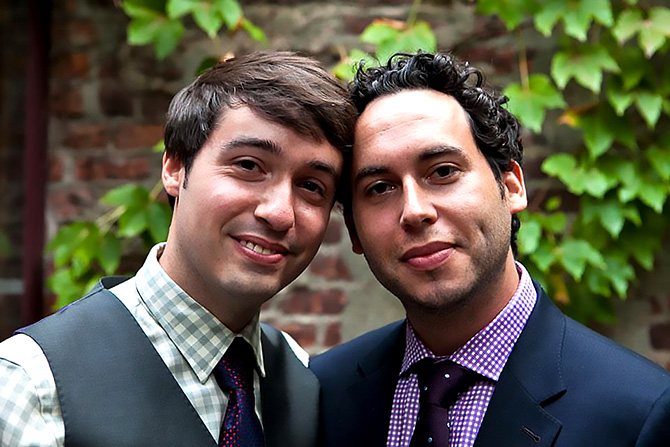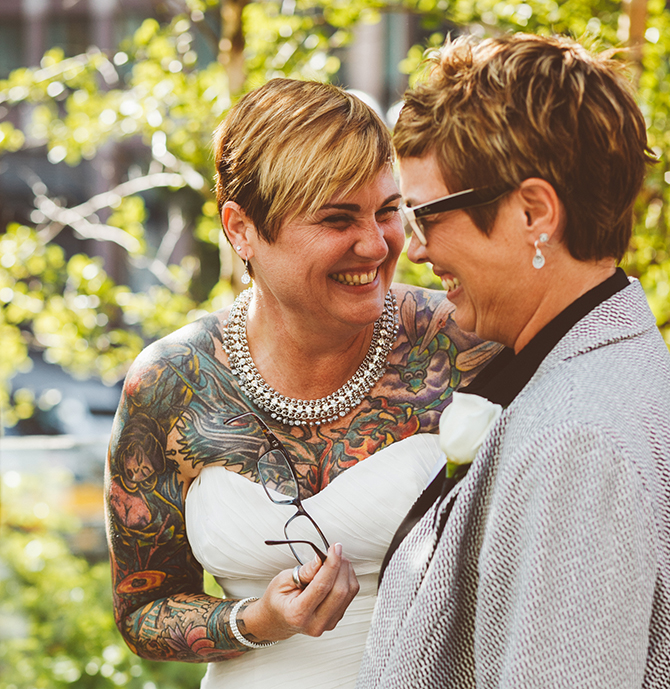 Excellent in every way
Alice was the perfect officiant for our wedding. From the first time we had a video call to the ceremony on our wedding day Alice was professional, easy to talk to, helpful and embraced everything about us. She wrote the most perfect ceremony for us and I truly could not have been more pleased. If you are looking for a ceremony that is individualized and someone who truly has an art for putting a couples life and love into words and presenting them flawlessly, Alice is the person you want. We have gotten more compliments on our wedding ceremony then I could have imagined. Alice was wonderful in every way.
~ S & P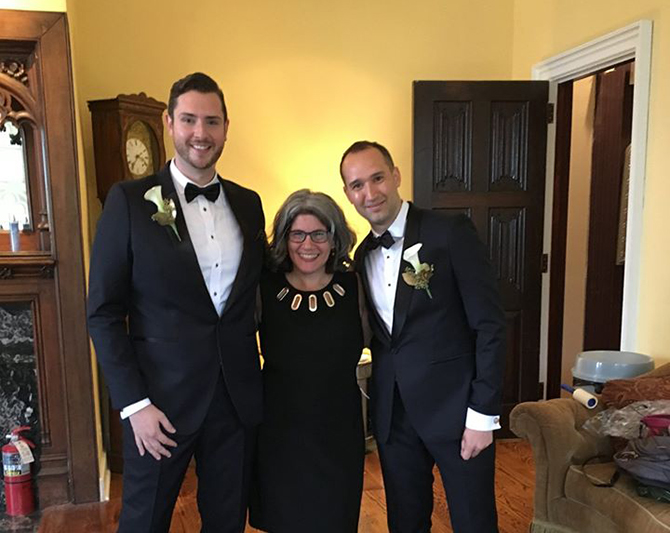 My long-time partner and I wanted a quiet uncomplicated wedding ceremony with a few close friends in our home in Brooklyn.
We contacted Alice after an online search and she provided a wonderfully, professional – yet personal – and beautiful ceremony in addition to assisting us with the "administrivia" associated with getting married! We could not have asked for a more heart felt experience. We would highly recommend Alice as the one to make your life-event one for the books. Again, let me stress that as simple as it was, our wedding could not have been more beautiful in large part due to Alice's words and actions. Thanks, Alice!
~ B & S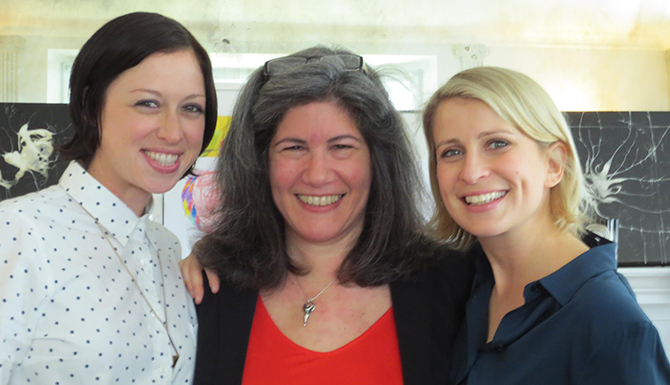 When the Defense of Marriage Act was struck down last year, my wife and I decided to plan our wedding, timed with 30 years of being together.
Upon reading Alice's online profile and the reviews of others, we made an appointment to meet with her. We immediately felt an affinity for Alice; her warmth and sensitivity made it feel like we were welcoming an old friend into our home. We provided most of the raw material and Alice transformed it into the perfect ceremony, adding some great touches of her own, which showed she was listening to us and understood what we wanted. Alice arrived early for the ceremony, and commanded the room with her warm delivery. The service included a sense of humor, and involved the guests with a request for their loving support for this union. After the ceremony, we were asked if Alice was our personal friend, because of the warmth she displayed. The ceremony was perfect…not too long, not too short, sensitive, touching and personal. We would recommend Alice unconditionally to anyone looking for a celebrant.
~ C & D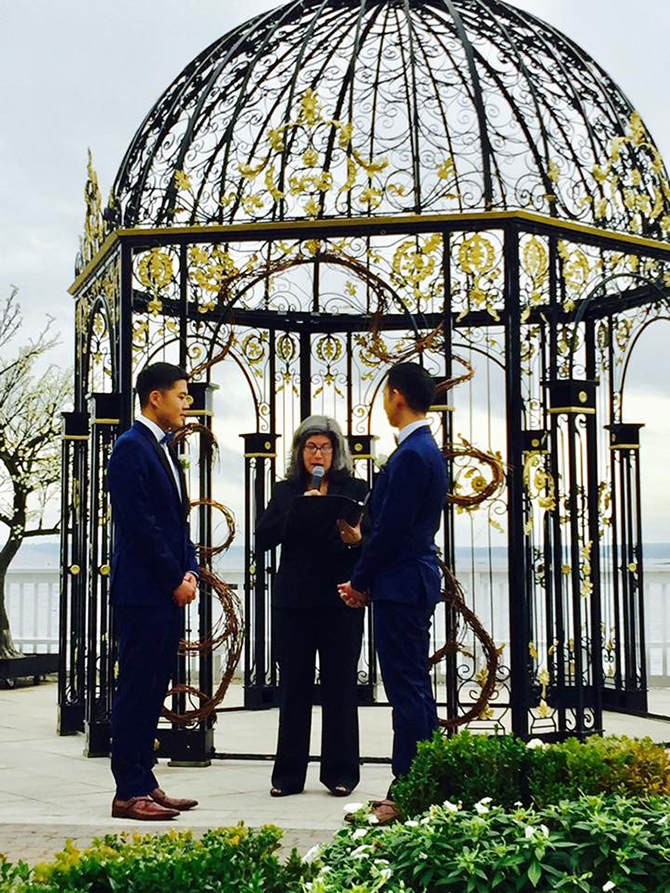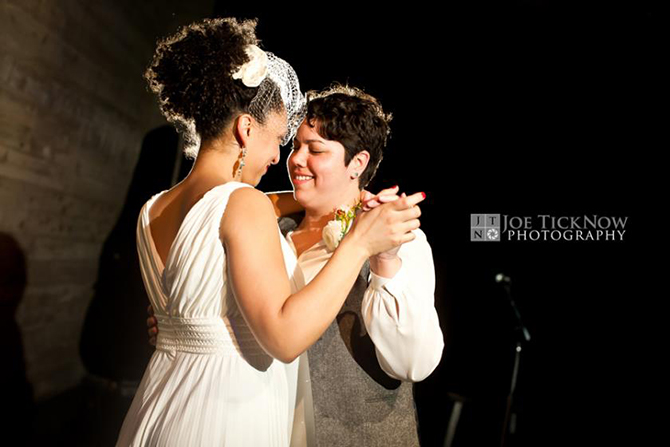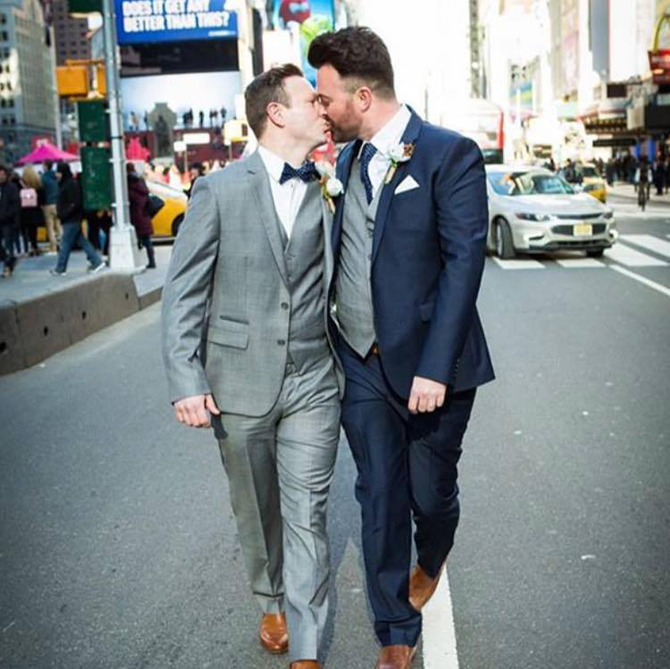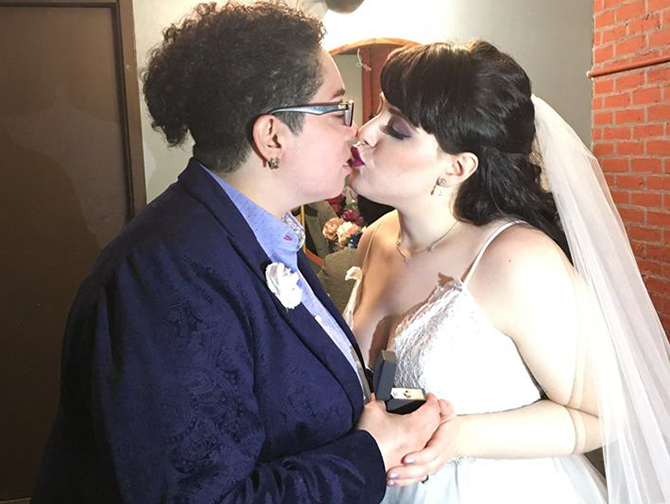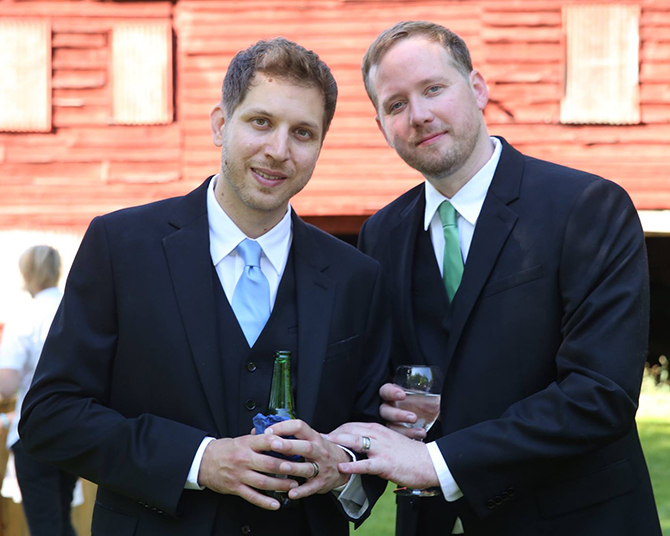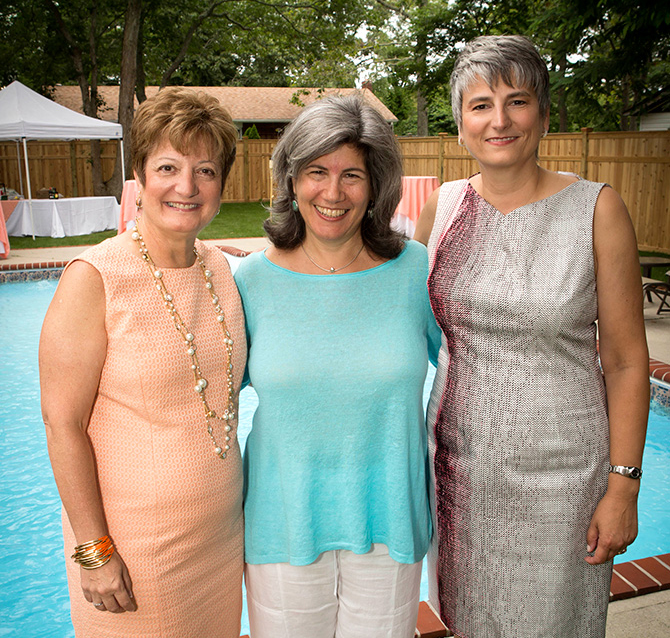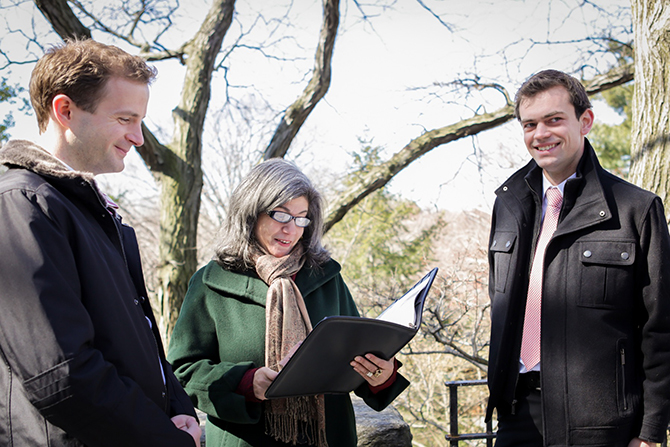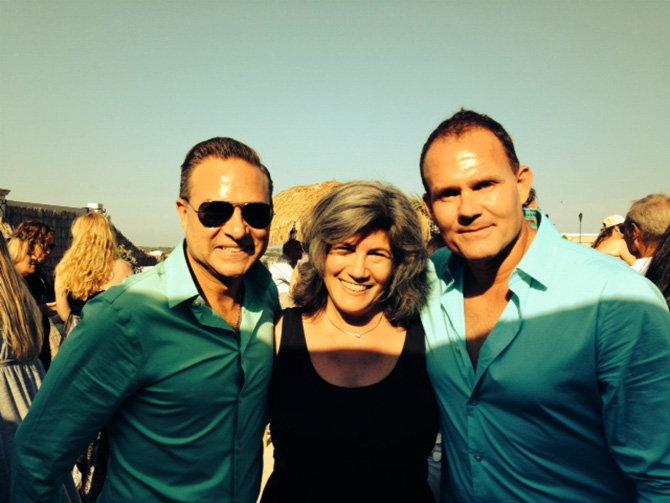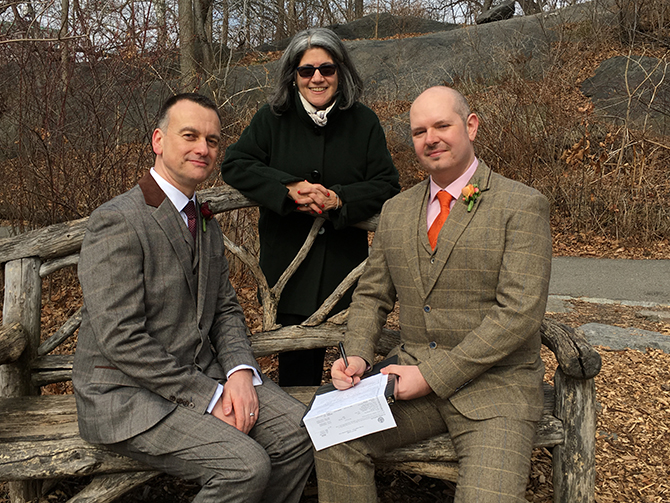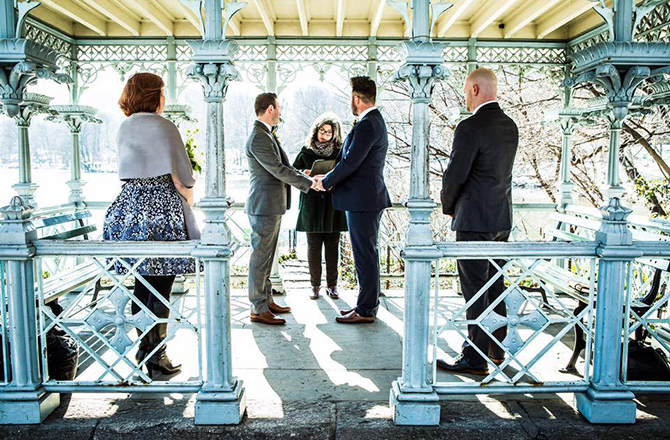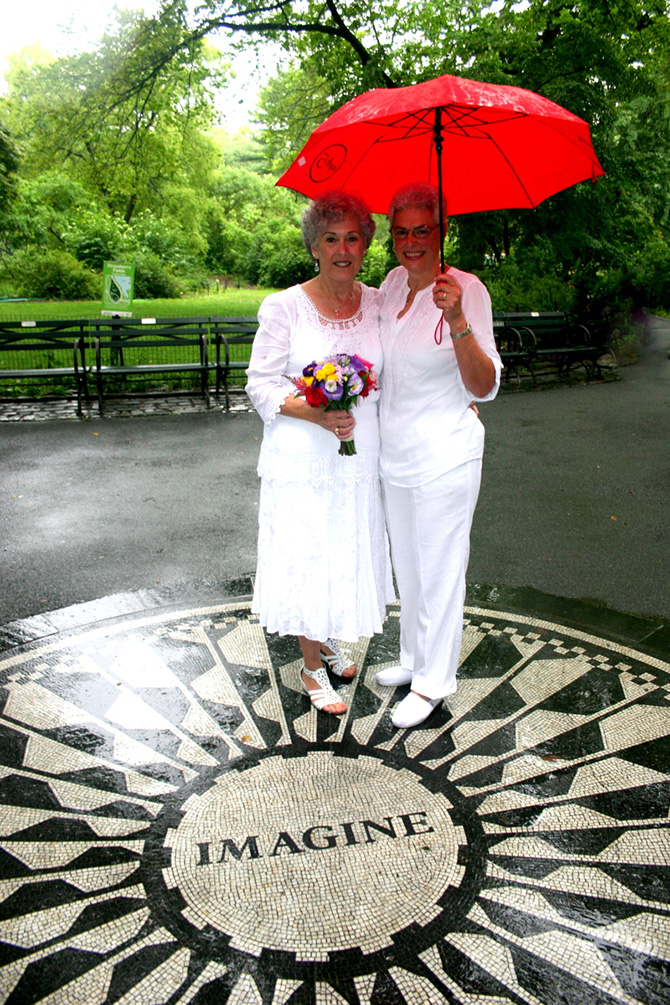 Celebrate life through ceremony.
Ceremonies mark the changes in our lives and give us a moment to pause, reflect and celebrate our truths. Creative, personalized ceremonies are an opportunity to honor ourselves as individuals and give voice to the connections between human hearts.
We live in a global society and are creating multicultural families and communities. We can celebrate our diversity and affirm what is important to us by taking time out to re-envision and re-create traditions that honor our lives.
I offer custom-made ceremonies to mark all of life's transitions and rites of passage, as well as rituals for healing, sustenance and support.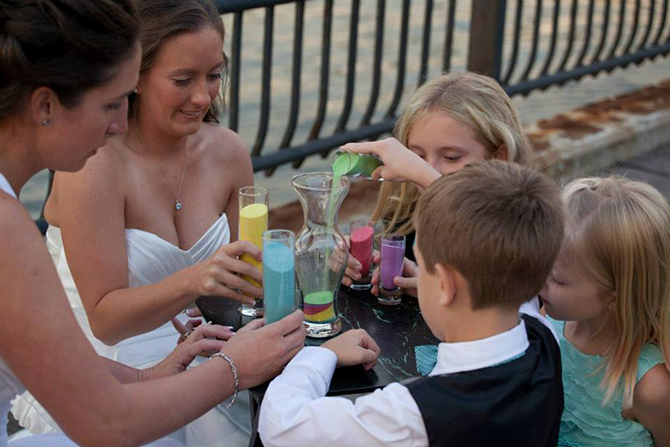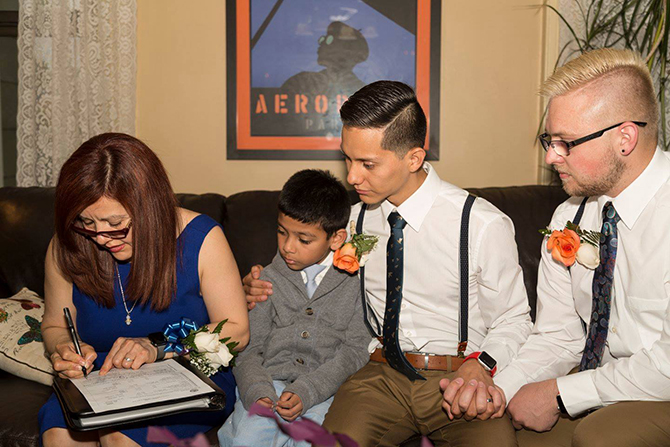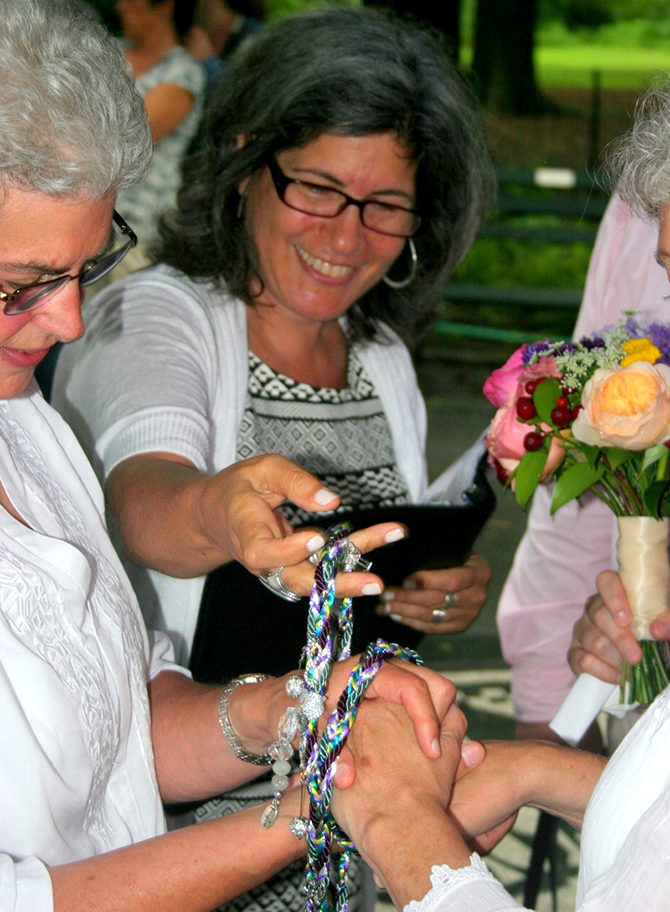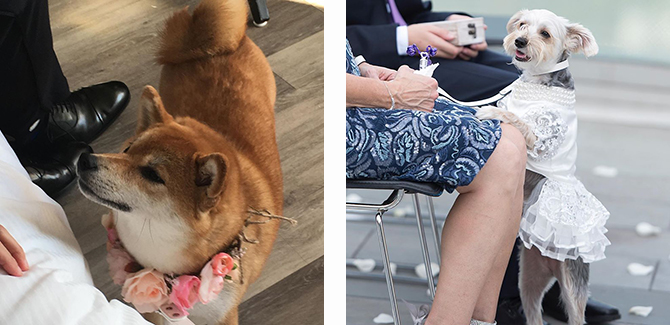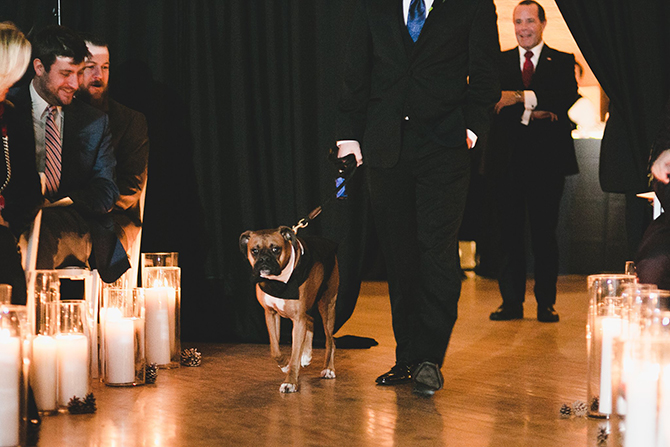 I live for relationships.
I've always been interested in what makes people tick, and in affirming their feelings and experiences. As a child, I was told I was "too sensitive." As I grew, I learned to embrace my big, open heart. What makes me tick? Connecting with other people. Sharing great joys and sorrows. Listening. Asking questions. Celebrating diversity, and giving voice to the connection among human hearts.
I bring my background in social and political activism, creative arts, and homeopathy to my work as Celebrant and Officiant in Brooklyn, New York City and the Hudson Valley. I've been a graphic designer and involved in creative arts my whole life. Looking for a more meaningful way to work with people, I went back to school and became a homeopath. I listened to people's stories and feelings, and walked with them as they transformed and healed. As a Celebrant, I help couples express their stories of love through ceremony. My background in the arts translates into creative and original ceremonies for every couple I work with.
My loved ones and my clients are my inspiration. I have two beautiful children, a cherished husband, very close family and friends, and a garden. Music, laughter and gratitude are key. I am a native New Yorker and Certified Life Cycle Celebrant®, professionally trained and educated in the art of ceremony by the Celebrant Foundation & Institute.
I'm all yours as we work together to create your ceremony.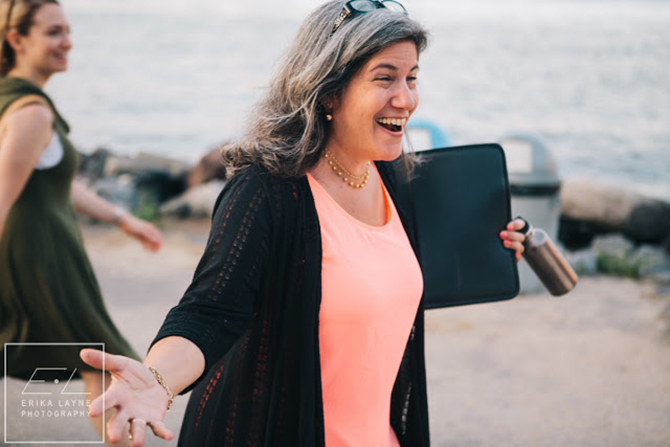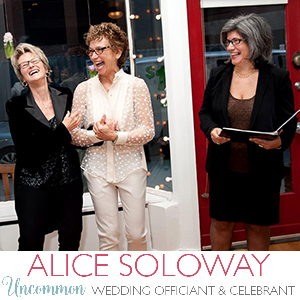 Visit Vendor's Website:
Call Vendor:
347-247-3009
Contact Name:
Alice Soloway
E-mail Vendor:
Vendor's Social Media:
Vendor's Address:
Brooklyn, New York 11226
Member Since:
November 2012