Tiny Weddings by Tina
Raleigh, North Carolina Same-Sex Wedding Officiant
Elopements, Tiny Weddings, Vow Renewals & Commitment Ceremonies
My name is Tina. I am a legally ordained minister and professional officiant, fully qualified to officiate wedding ceremonies and solemnize the rites of marriages in North Carolina and most states in the U.S. I have joyfully officiated Religious, Spiritual, Civil & LGBT Weddings, Commitment Ceremonies & Renewal of Vows for over 25 years!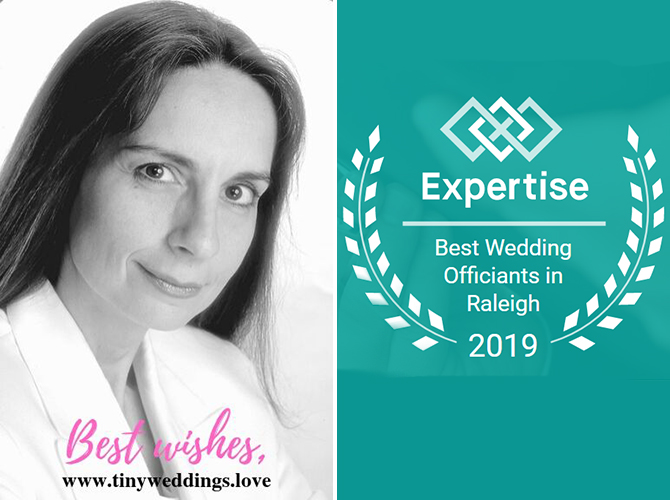 Why Tiny Weddings?
After officiating thousands of weddings and watching couples shell out $30,000. - $50,000. for their big day, and go into debt for two different wedding attires because they believed they needed one for the ceremony and one for the reception - I decided it was time for me (as an officiant) to walk away from the commercialism of today's over-the-top, stressful and competitive weddings.
And after all of those years, I can still remember the couples whom I met at the Wedding Shows - who I knew (from just one glance into their eyes) would never be able to afford any of the bells & whistles the wedding vendors were trying to sell them.
For just a nominal officiating fee - you can have the tiny wedding of your dreams at my private residence - located just 20 minutes southeast of Raleigh, NC.
And It Gets Even Better!
I DO NOT charge a "venue" fee! My beautiful private residence is my wedding gift to you!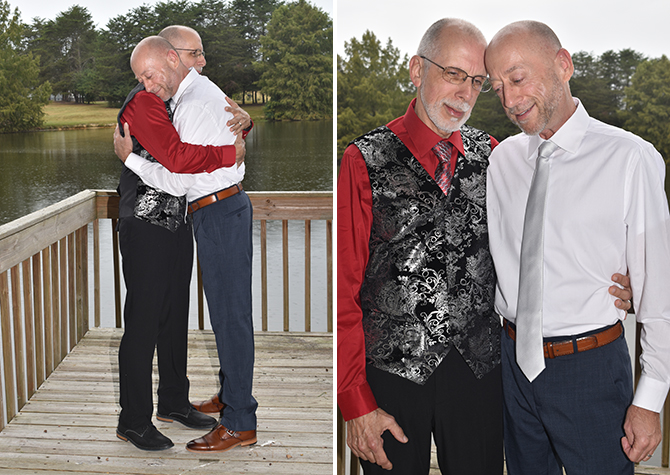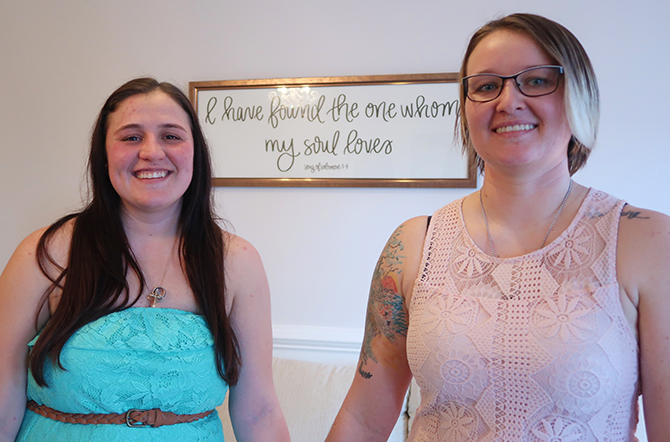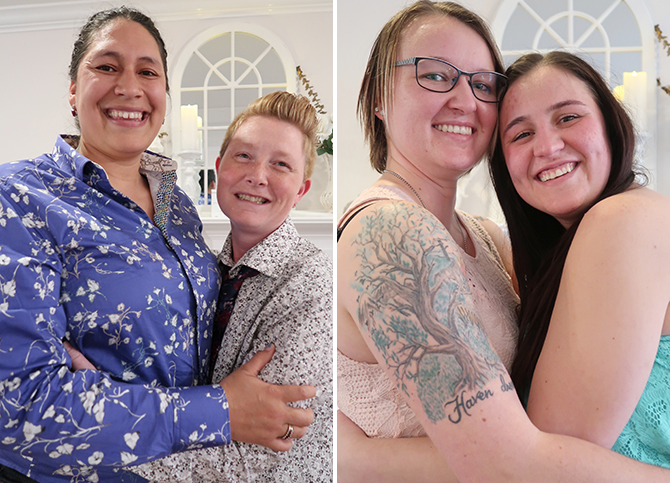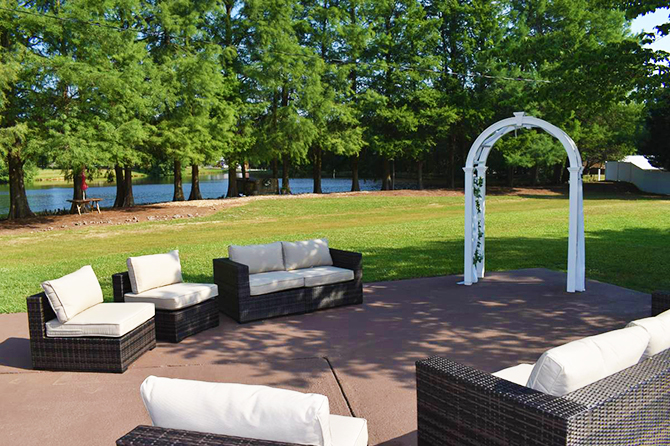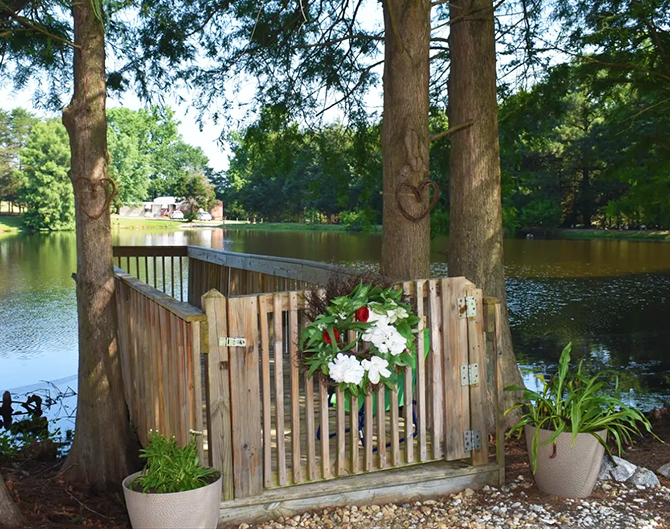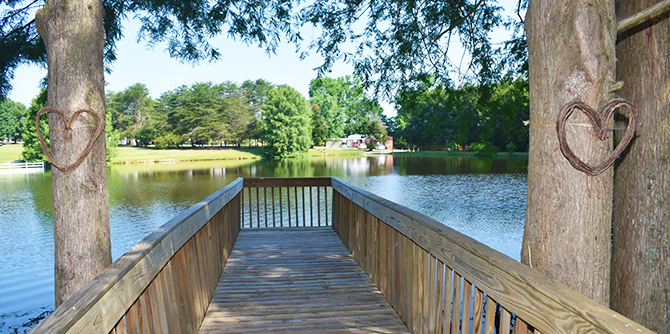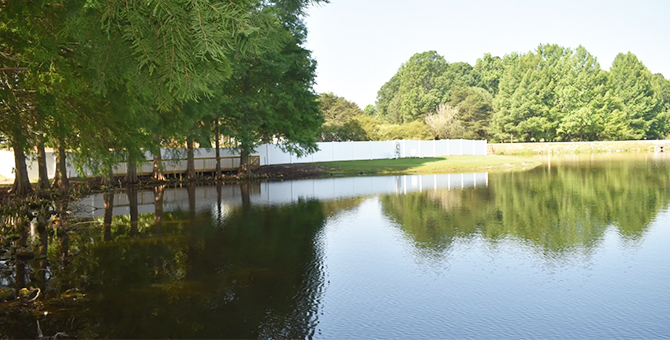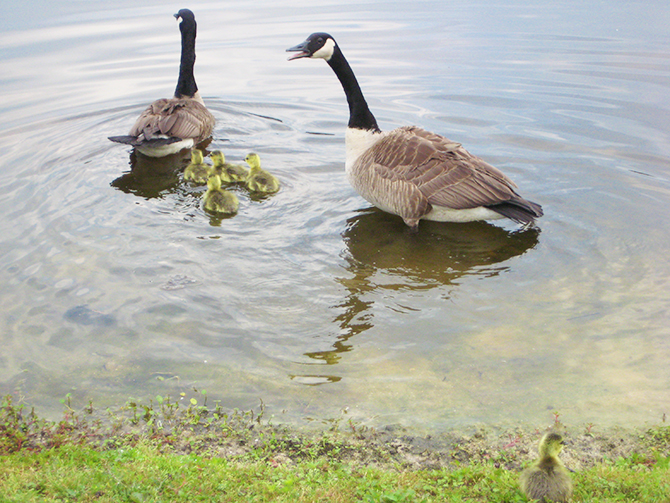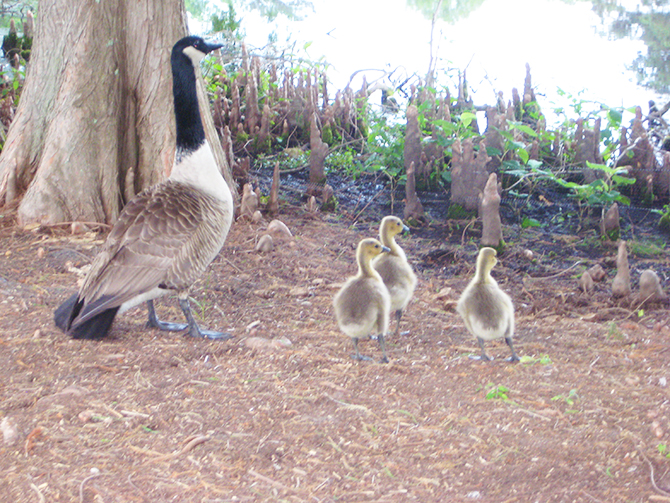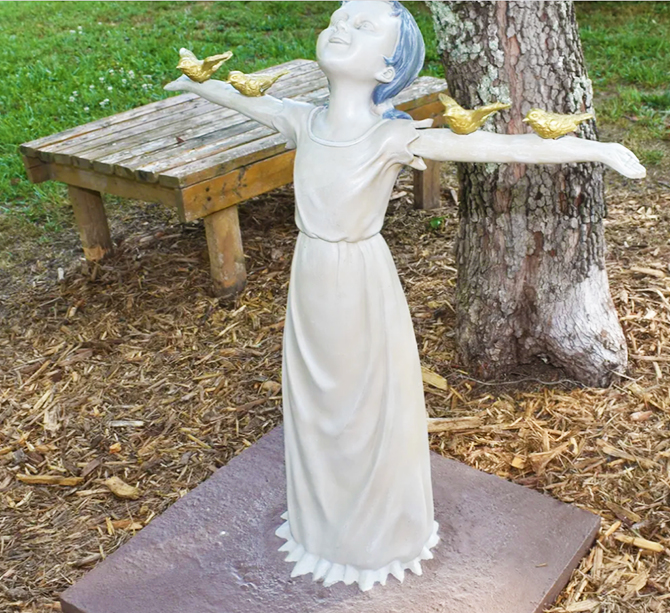 DON'T SETTLE FOR A COLD & IMPERSONAL COURTHOUSE WEDDING!
Celebrate your special day at Tina's private residence overlooking 2 pristine acres, breathtaking Cypress Trees, a magnificent pond and so much more!
Choose from three locations to create the wedding day of your dreams. Exchange vows in front of Tina's magnificent pond, beside her wedding arbor or "inside" by her enchanting fireplace.
At Tiny Weddings by Tina - all you have to do is show up, Tina (as your official Wedding Officiant) will handle the rest!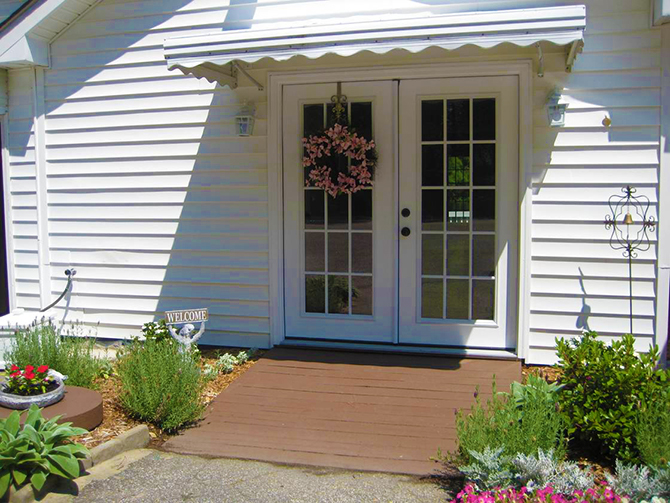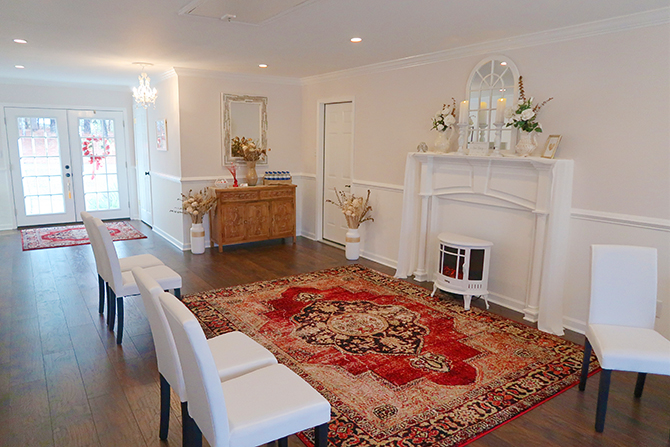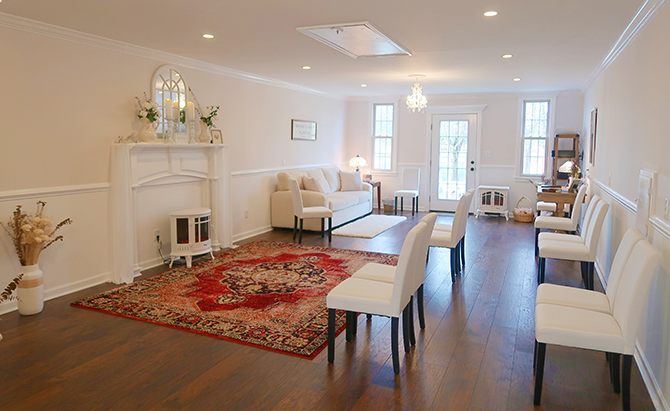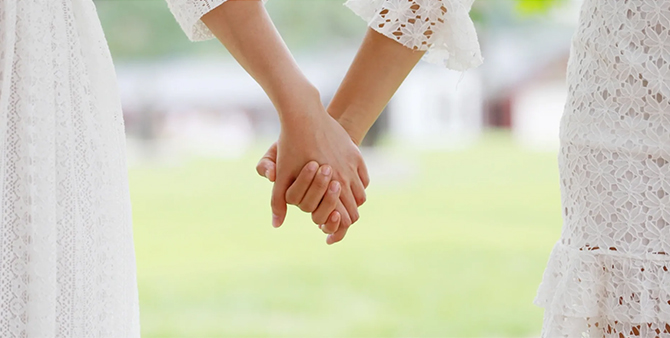 I AM AVAILABLE FOR:
Legal Signings
Elopements
Tiny Weddings (6-8 Guests)
Custom Weddings (6-8 Guests)
Renewal of Vows (6-8 Guests)
Commitment Ceremonies (6-8 Guests)
Complimentary Consultations by Phone & Video. 919-243-8503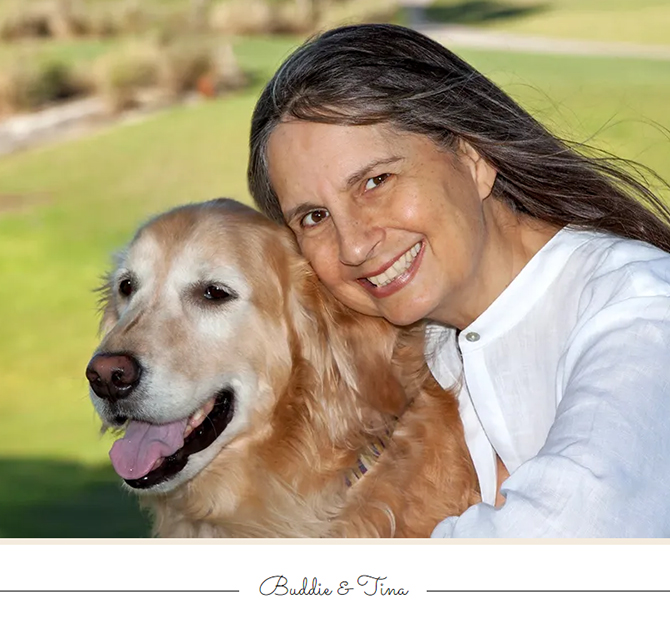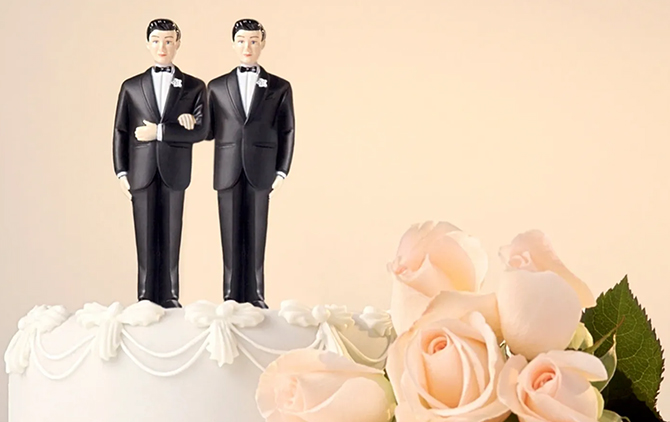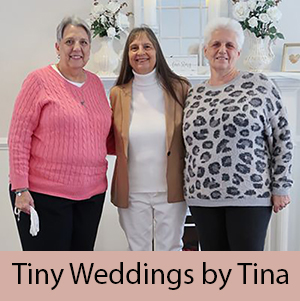 Visit Vendor's Website:
Call Vendor:
919-243-8503
Contact Name:
Miss Tina
E-mail Vendor:
Vendor's Social Media:
Vendor's Address:
Raleigh, North Carolina

Visit Vendor's Website:
Call Vendor:
919-243-8503
Contact Name:
Miss Tina
E-mail Vendor: