Brent & Jess LLC
Custom Jewelry for Lesbian and Gay Couples
Custom Handmade Wedding Rings & Jewelry with Your Fingerprint, Signature & Personal Message
Impressions that Last a Lifetime
Brent and Jess created the first fingerprint wedding bands in the early 2000s. In 2007 they finally had the opportunity to pursue their dream of starting their own business and began listing the Original Custom Fingerprint Wedding Band in sterling silver on the fine craft website Etsy.com. The idea was picked up by several wedding blogs, and customers quickly began asking for the rings in finer materials.
Wedding Bands in Silver, Gold, Palladium or Platinum
Master Jewelers with more than 17 years experience, Brent and Jess were certainly qualified to begin crafting their rings in precious metals. While the Original Custom Fingerprint Wedding Band is still offered in sterling silver, Brent and Jess have expanded their line over the years to include many fingerprint jewelry creations in gold, palladium, and platinum. Both larger mens' fingerprint wedding bands and smaller womens' fingerprint wedding bands are available.
We only use responsibly sourced diamonds and metals.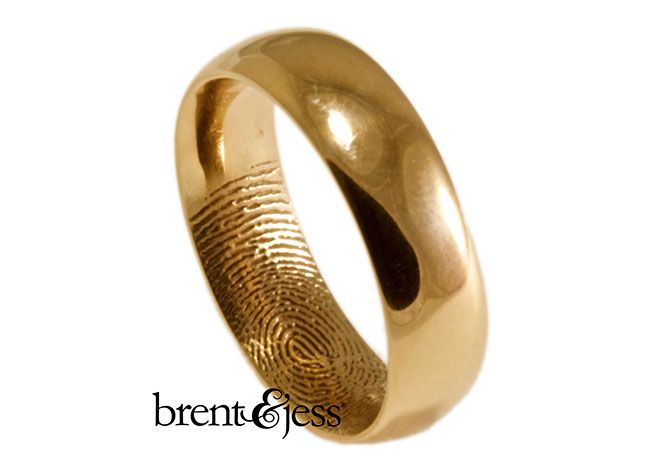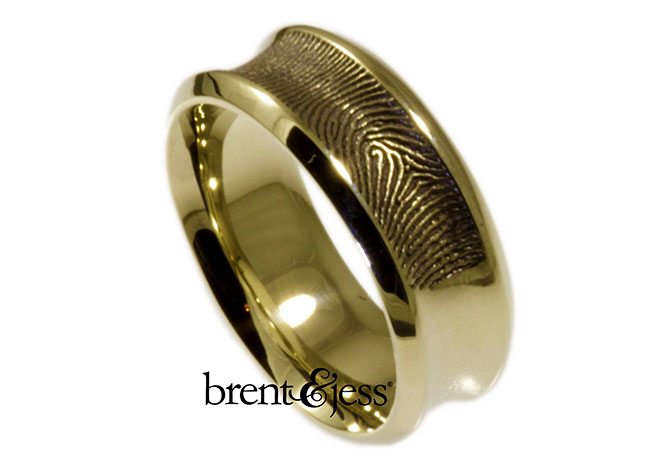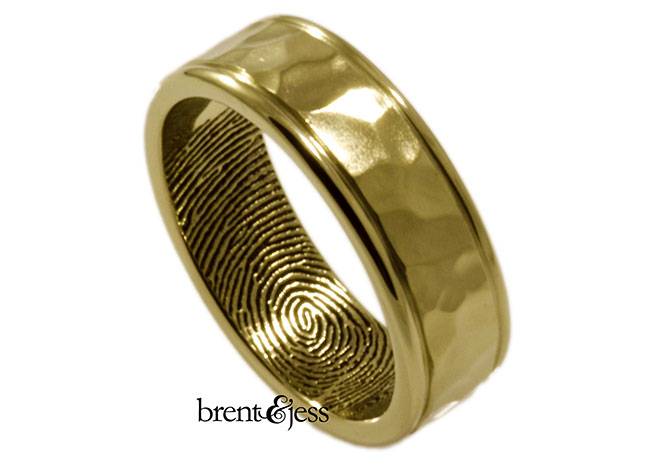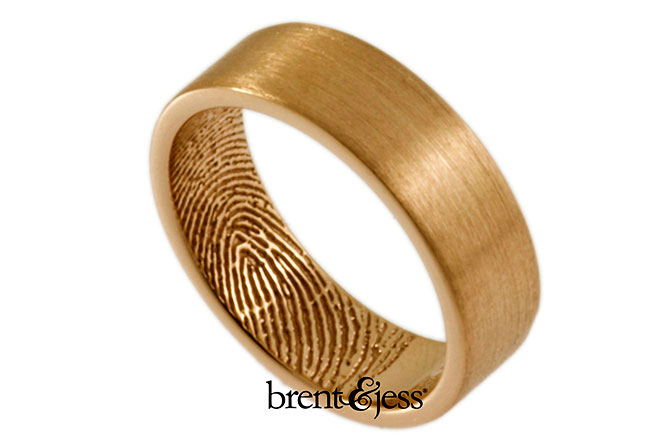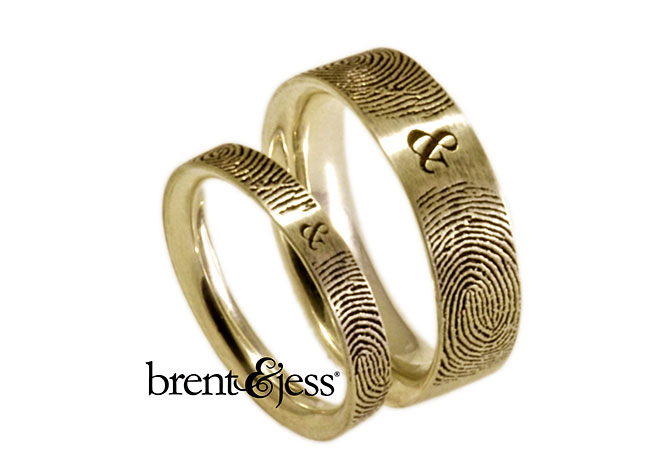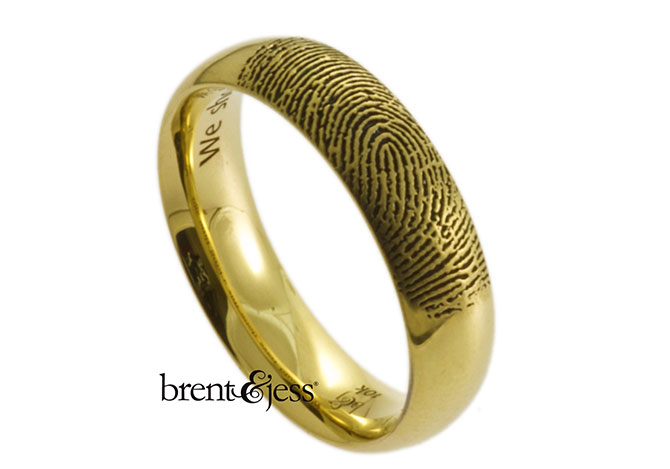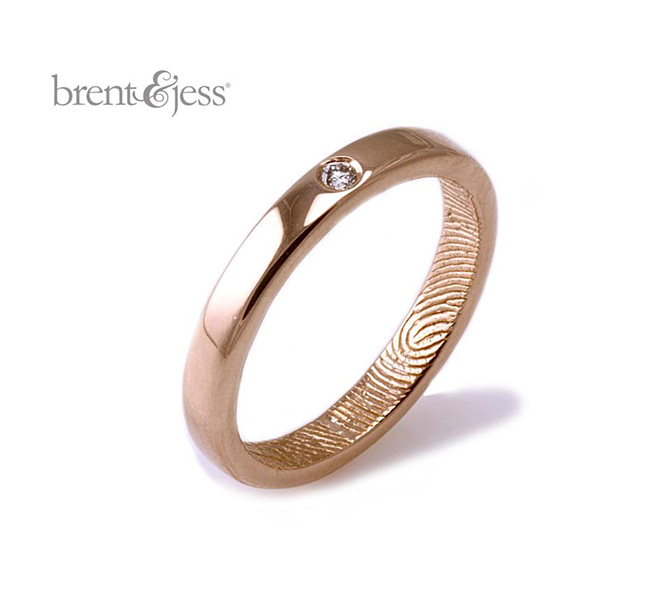 We Have a Great Team Here at Brent & Jess!
Brent Williams has 17 years in the jewelry industry and never runs out of new ideas. Jessica Williams runs the website and marketing end of the business. Her jewelry education and experience allow her a deep understanding of the product. Brent and Jess both graduated from the Maine College of Art with Bachelor of Fine Arts degrees in Jewelry and Metalsmithing. Brent worked closely with Tim McCreight and was featured in one of his metalsmithing books.
Don is our office manager and handles all daily operations. He is also the head of human resources and makes sure that our small group of workers is happy.
Madison organizes our materials and assembles the fingerprinting kits. Jill and Lynn are our front line. They are the face of the business and help our brides and grooms/interested people design their fingerprint wedding bands and cherished objects. Kate works with Jessica on website copy and finding trends.
Brent is our mold maker he makes the original molds that will be used in casting the pieces. Our expert metal smiths, Adam and Tim, finish the pieces and ensure that our high quality standards are met.
Chris is our production and quality assurance manager. He carefully examines each piece and makes sure that our customers will be thrilled when they open our beautifully packaged jewelry.
Our small team works together to help create wedding rings for one of the most important moments in our customers' lives.

Visit Vendor's Website:
Call Vendor:
(888) 370-7042
Contact Name:
Jess
E-mail Vendor:
Vendor's Social Media:
Vendor's Address:
Topsham, ME 04086
Member Since:
January 2013
Member ID:
P-2016-01-02-A
T-2016-01-02-A

Visit Vendor's Website:
Call Vendor:
(888) 370-7042
Contact Name:
Jess
E-mail Vendor: