Mishkalo
Mishkalo: An LGBT-Friendly Wedding Registry for Art
Mention 'ENGAYGED WEDDINGS' in your email to claim your $100
Art: A wedding gift as unique as your marriage
Have you considered original art as a wedding gift? Create a memorable and unique Wedding Registry for Art with Mishkalo. Choose from our curated collection of eclectic artwork. You choose what you like and your guests can crowdfund your unique wedding gift.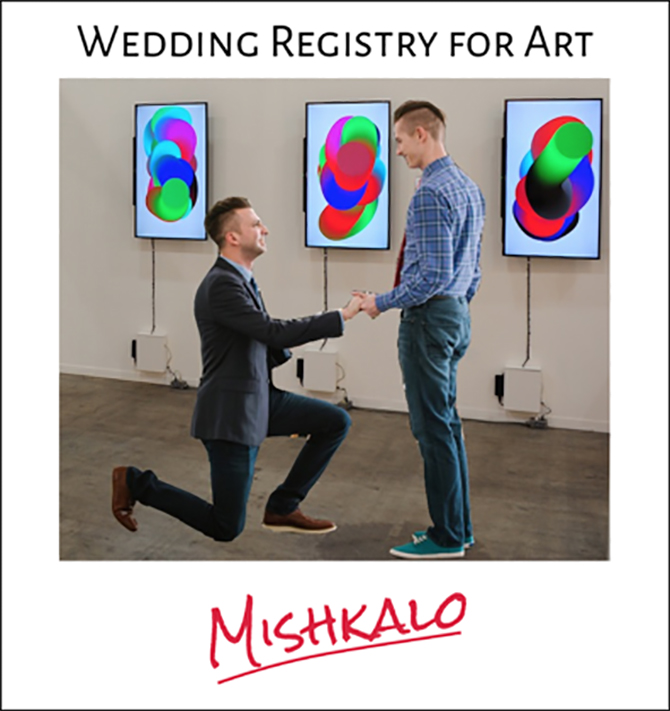 Why Mishkalo?
A Gift for You – and For Your Guests!
Unlike pots and pans – or blenders and toasters – art is a gift that you, your friends and your family will remember forever as a gift that's as unique as your marriage will be.
Always a Conversation Piece!
What it means, what it means to you, and why you chose it – will forever be conversation topics for your friends and family. And … may be for your children and grandchildren as well.
An Unforgettable Wedding Portrait!
Perhaps you'd like a wedding portrait instead. Add it to your registry and Mishkalo's world-class artists can create a custom wedding portrait that will stand out as a unique wedding memory.
A Gift that Brings Your Guests Together!
With Mishkalo, your guests can pool their funds to give you a one-of-a-kind gift. A gift that your well-wishers buy collectively and present to you as a symbol of their blessings, hopes and love for you.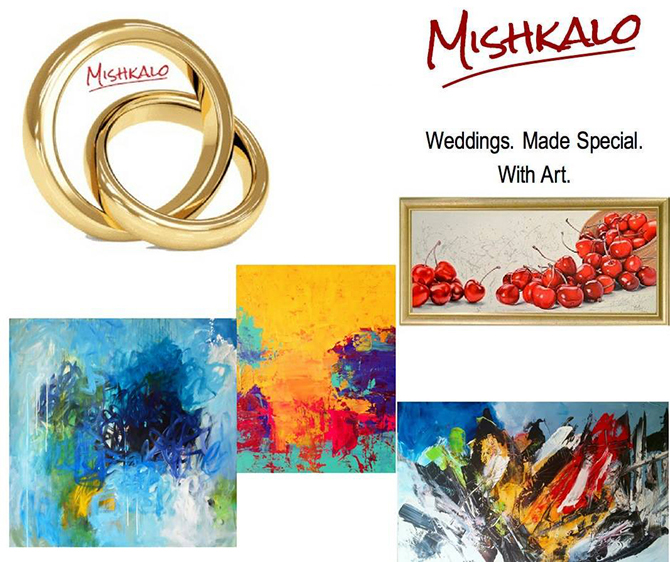 Mention 'ENGAYGED WEDDDINGS' to claim your $100 OFF!
Mishkalo will add $100 to your registry if you signup. Please create your registry and send us an email at info@mishkalo.com.
Mention 'ENGAYGED WEDDDINGS' in your email to claim your $100.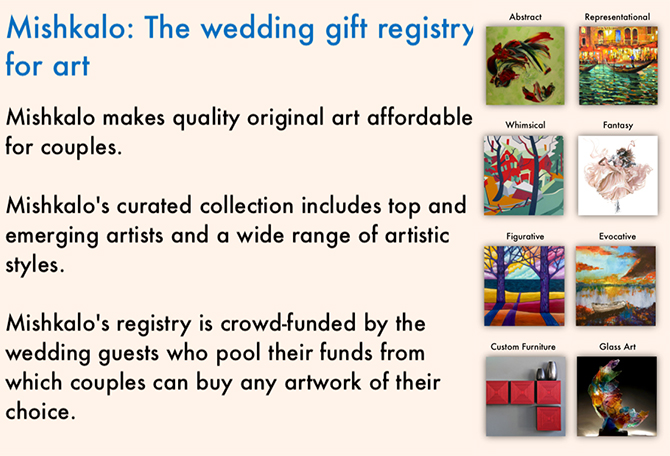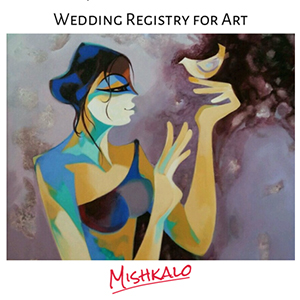 Visit Vendor's Website:
Call Vendor:
312-521-0589
Contact Name:
Charu Swaminathan
E-mail Vendor:
Vendor's Social Media:
Vendor's Address:
Nationwide

Visit Vendor's Website:
Call Vendor:
312-521-0589
Contact Name:
Charu Swaminathan
E-mail Vendor: