Reverend by Request
Hoffman Estates, IL Same-Sex Wedding Officiant
City of Chicago and the Chicago Suburbs
Reverend David Andrew and Reverend Gary Phillip
Whether you are celebrating a new marriage or the baptism of your child, Reverend By Request is here to offer our services. We specialize in weddings, baptism, and vow renewal ceremonies in the Chicago, Illinois area.
As ministers and professional wedding officiants, we have had the pleasure of helping couples create a beautiful and memorable wedding ceremony. We have a variety of packages available to help you create the wedding of your dreams. We'll take the time to get to know your personal tastes and help you customize the ceremony to fit your taste.
We enable you to choose from a variety of different types of ceremonies. We are open to traditional or non-traditional weddings, inter-faith weddings, or civil ceremonies. In addition, we are non-denominational meaning that we warmly accept any religious affiliation.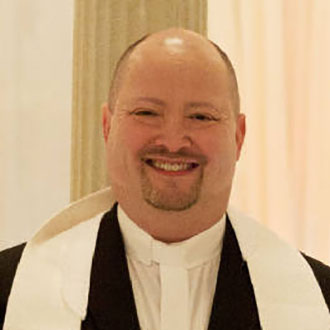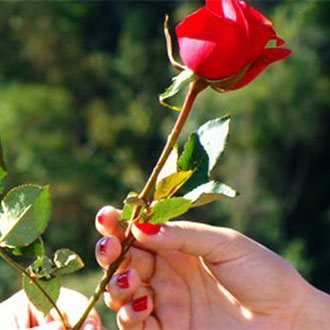 At Reverend by Request, this is our mission, as well as our profession. We are not part time ministers performing weddings on the weekend as a hobby; we are full-time ministers who have performed hundreds of weddings, vow renewals, and baptisms over the years. We provide many different types of wedding ceremonies, so you can choose to have a traditional or non-traditional wedding, a non-denominational wedding, an inter-faith wedding, a civil ceremony or you may choose to elope.
For more information about our services, or to reserve your wedding officiant and wedding minister in Chicago, call Reverend by Request today. We look forward to helping make your special day be a joyous and memorable celebration!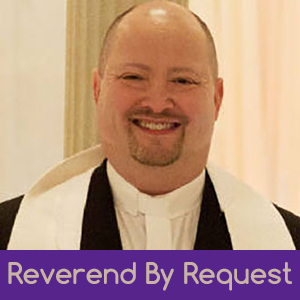 Visit Vendor's Website:
Call Vendor:
815-345-1000
Contact Name:
Reverend David Danaher
E-mail Vendor:
Vendor's Social Media:
Vendor's Address:
Hoffman Estates, Illinois 60169

Visit Vendor's Website:
Call Vendor:
815-345-1000
Contact Name:
Reverend David Danaher
E-mail Vendor: